Weddings
What Grooms Remember
We always hear about what brides love from their big day. This time, we turn to the grooms to learn about what cherished moments from the wedding they hold dearest.
By Rose Marthis | Photo by Andrew Edwards Photography
Jun 2016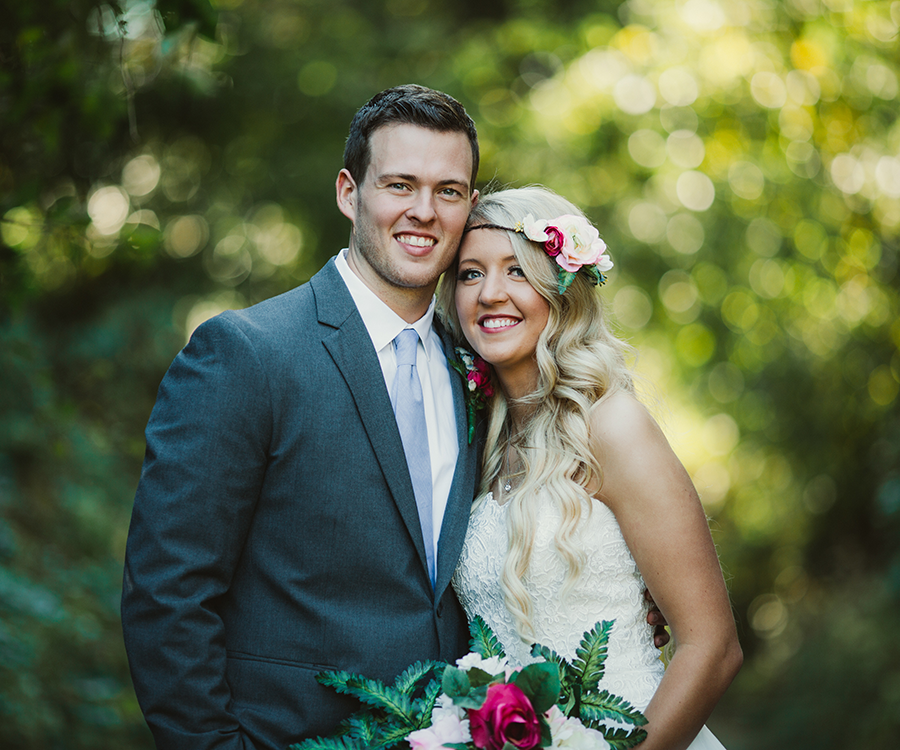 Chase Housley's wife, Bregan, wrote him a letter, which he read right before doing their first look.
"Bregan wrote me a letter, and our photographer gave it to me right before we did our first look. I loved reading the letter and then getting to turn around, and there she was."—Chase Housley


"The first look. I was a nervous wreck the entire day, and the first look made all of the nervousness go away. Seeing my wife for the first time solidified everything I had ever felt about her.  She looked so beautiful, and it made the nerves turn into excitement for the rest of the day and our lives together."—Nicholas Griffin


"One of my favorite memories was seeing Angela in her wedding dress for the first time.  I didn't see her before the ceremony on our wedding day, but when she turned down the aisle, I couldn't take my eyes off her.  She was absolutely gorgeous, as usual, but she was only moments away from finally being my wife."—Bradley Stillwagon 
 
"Standing in front of everyone, nervous about messing up the words or knocking the unity candle over, I remember looking at the pastor and taking a deep breath while waiting for [Mariah] to walk out. After she walked out and was standing by my side, I was much more relaxed. We went through the ceremony holding hands, and everything went smoothly. It was such a great feeling walking out as husband and wife, even while being pelted with candy sprinkles by our friends and family."—Chris Joshi


"Having the pastor who officiated the wedding for Michelle's mom and dad 31 years ago officiate our wedding was extra special."—Chad Chapman