Weddings
Looking Back
We always hear about what brides love from their big day. This time, we turn to the grooms to learn about what cherished wedding moments they hold dearest.
By Rose Marthis | Photo by Meg White Photography
Dec 2016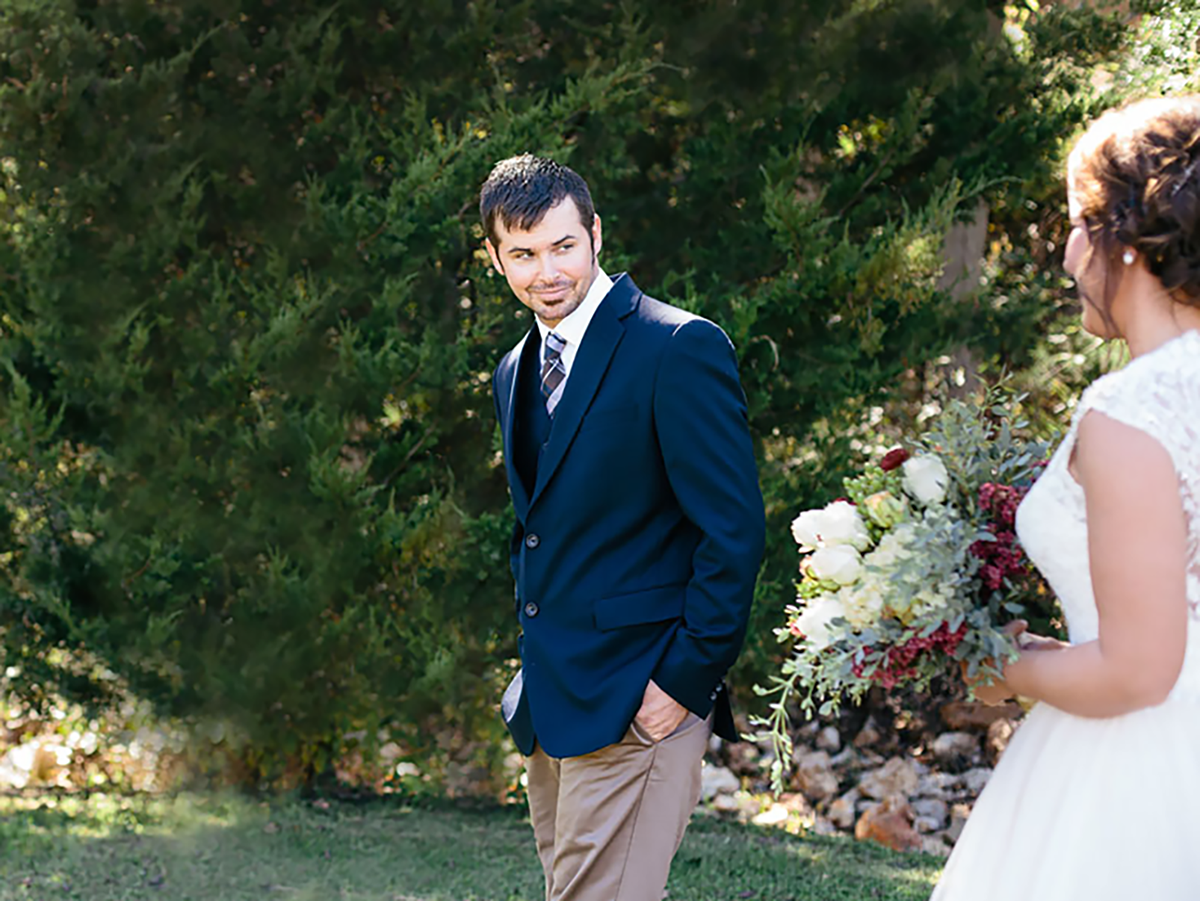 The Look of Love: One of Chad Chapman's favorite memories is seeing his bride, Michelle, for the first time.
"When both my kiddos were up front with Chels and me, and Chels was saying her vows to my kids, that was a good moment. Just the four of us."

—Josh Cantrell 


"It was very humbling to see my new wife walk down the aisle in a place that is very special to her surrounded by our family and friends. Top of the Rock is such an amazing place. I couldn't imagine the start of our new family to be anywhere else."
—Jesse Schulte 


"Seeing Michelle for the first time in her dress. We saw each other before she walked down the aisle for pictures, but Meg [our photographer] had me face the back and Michelle walk up to me. When she got close, I turned around and saw her for the first time. I liked how that moment was special for us."
—Chad Chapman 


"I thought it was funny that a couple of times through the night The Mixtapes jammed so hard they blew the breakers, only to have the music carried on acoustic style and sung by our friends and family who were celebrating with us. Talk about a chorus line no one else would enjoy." 
—Jonathan Wisdom