Trends
Christmas Decor Trends in Springfield, MO
Looking to put a new spin on last year's Christmas decor? Editor-at-large Heather Kane visits Springfield's top Christmas open houses to bring you this year's must-have trends and style tips inspired by the pros.
by Heather Kane
Nov 08 2019 at 8 a.m.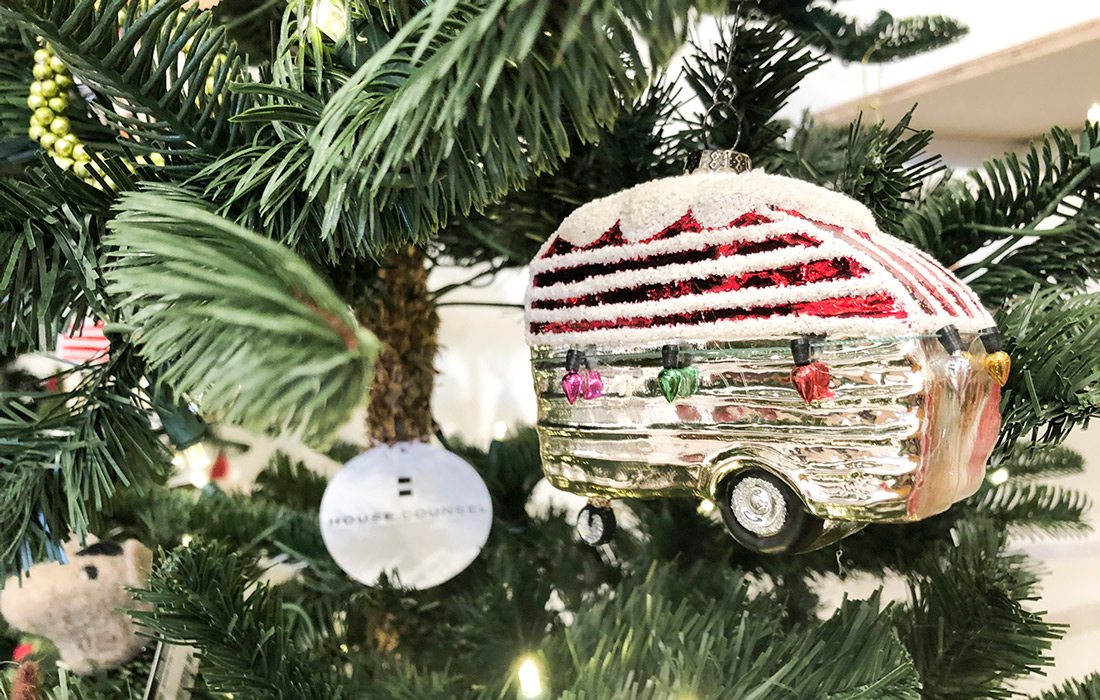 Blue's the New Hue
With Chinese porcelain blue being a 2020 color of the year, it's no surprise we're seeing these muted blue hues hit Christmas decor. With both The Thicket and Ms. Gilmore's Vintage Suitcase Emporium decking gorgeous trees in chinoiserie and blue willow ornaments this year, true blue lovers are in heaven (I know I am). Bottlebrush trees have adopted the new blue, too. They have come in an array of faded blue tones, and when paired together, create elegant blue forests that really stand out. If you enjoy greenery in your home, head to Martin's Floral & Home Decor. Their newest (and my personal favorite) greenery items of the season are the juniper berry garlands and wreaths. These are timeless and can be left up through January and February.
"If blue isn't quite festive enough for you, try mixing these blue patterns with tartan ribbon and ornaments. This will keep your decor from looking like the Fourth of July." —Heather Kane.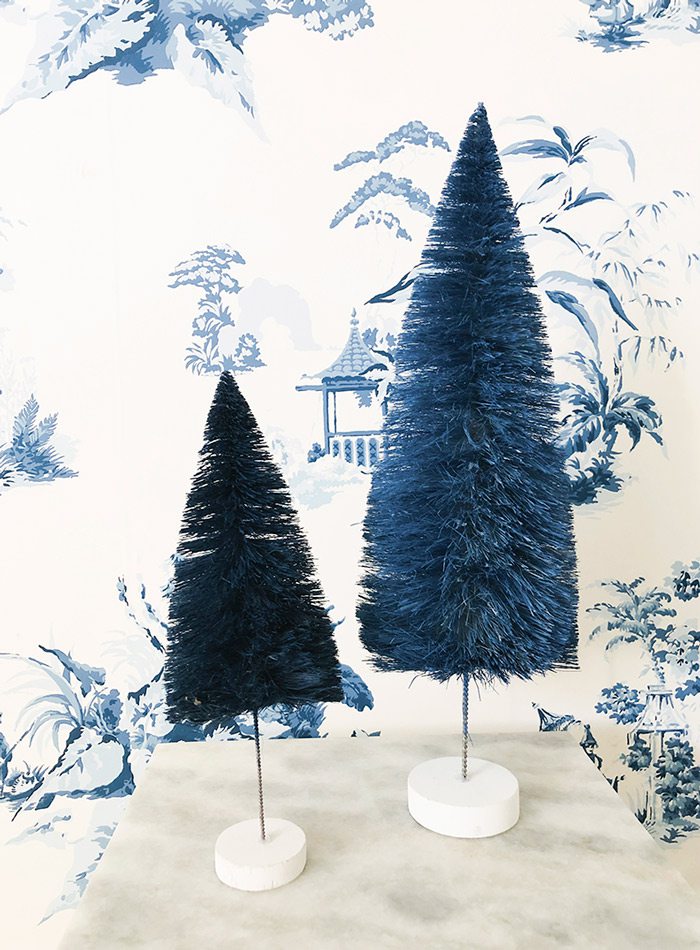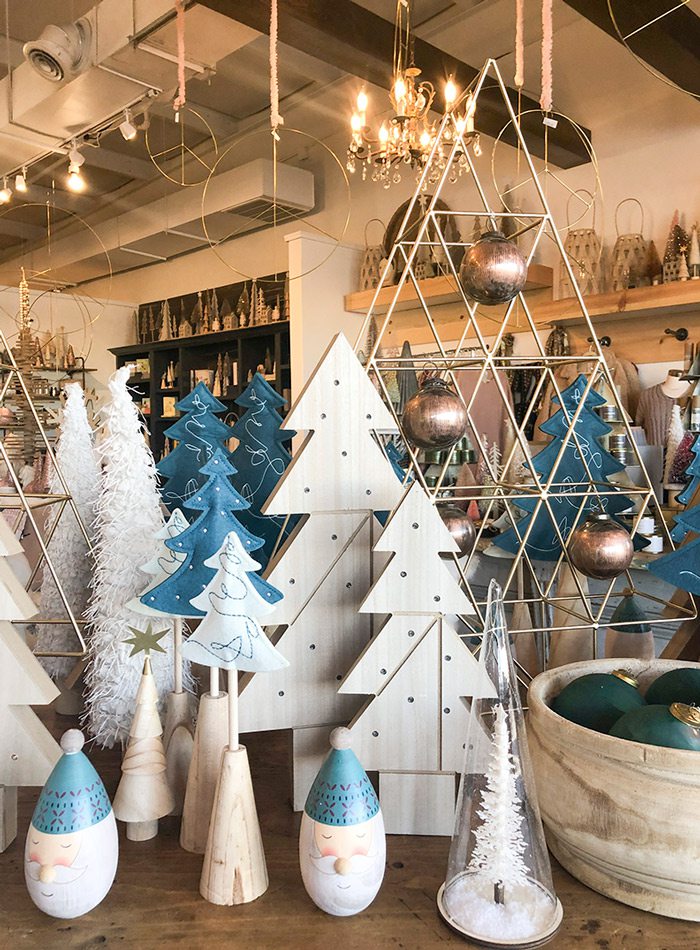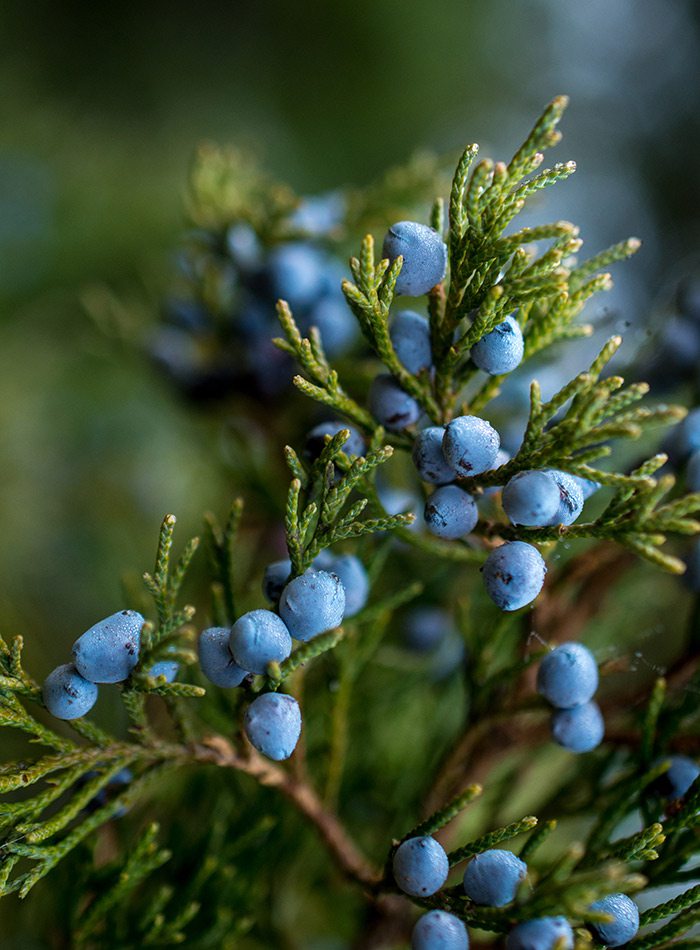 Photos by Heather Kane Take a look at a few blue hues for Christmas decor inspo from The Thicker and Harrison House Market.
Scandinavian Style Shines
The simplistic designs of dowel trees embody what Scandinavian style is all about; minimal design. This trend is strongly apparent at Harrison House Market, where the shop is adorned with light woods, rainbows of soft and muted colors and small villages. The store's seasonal mantra seems to be: Peace on Earth, which I think we can all get on board with. If you love whimsical color, you'll adore their magical Christmas displays.
"Mix and match wood, ceramic, glass, wool, and even paper for a layered, cozy and wintery look that won't need to come down right at the New Year."—Heather Kane.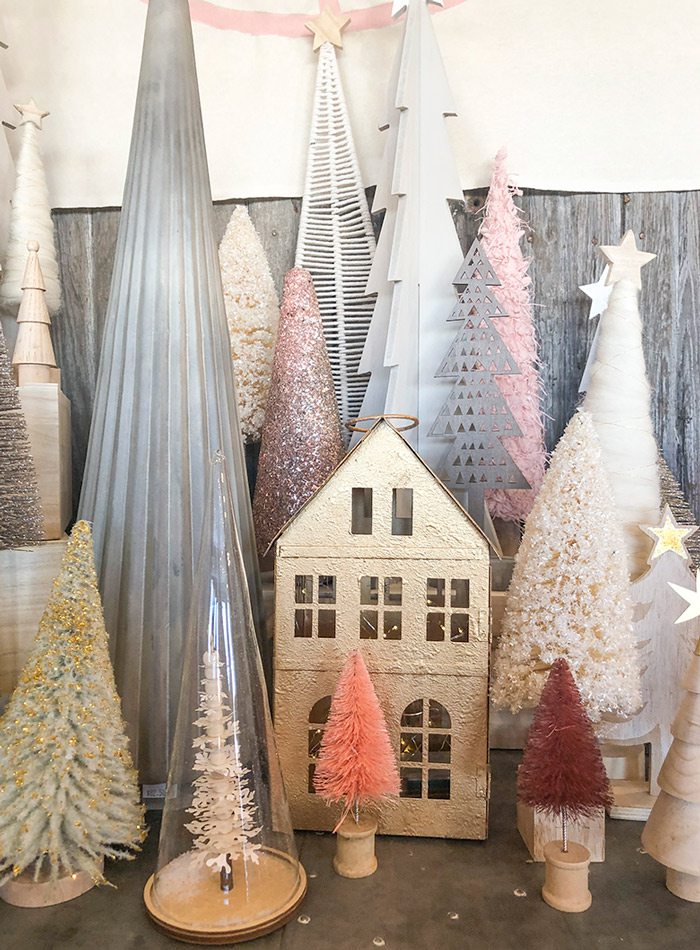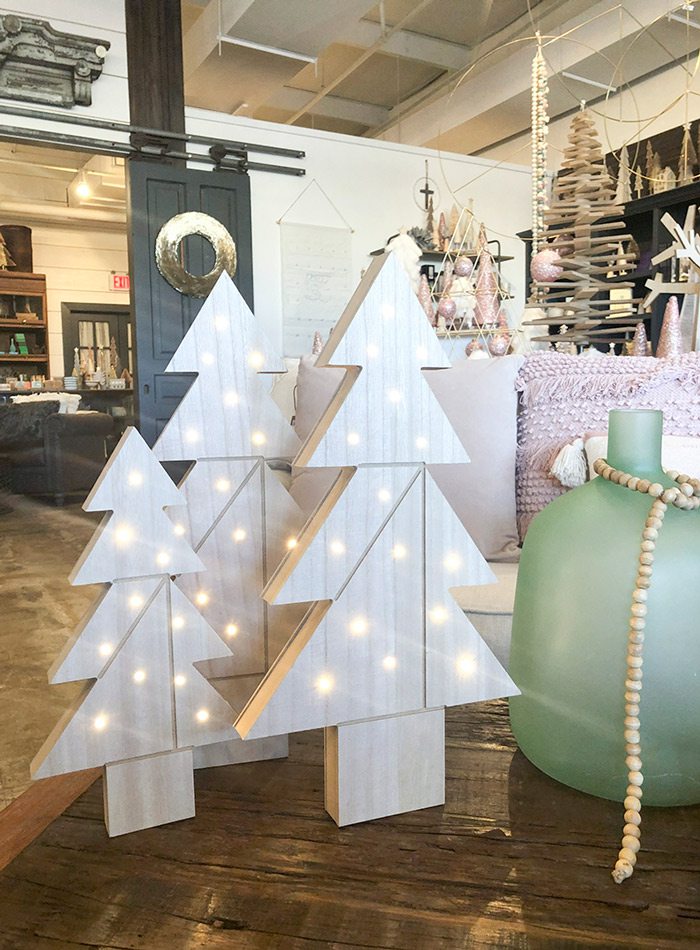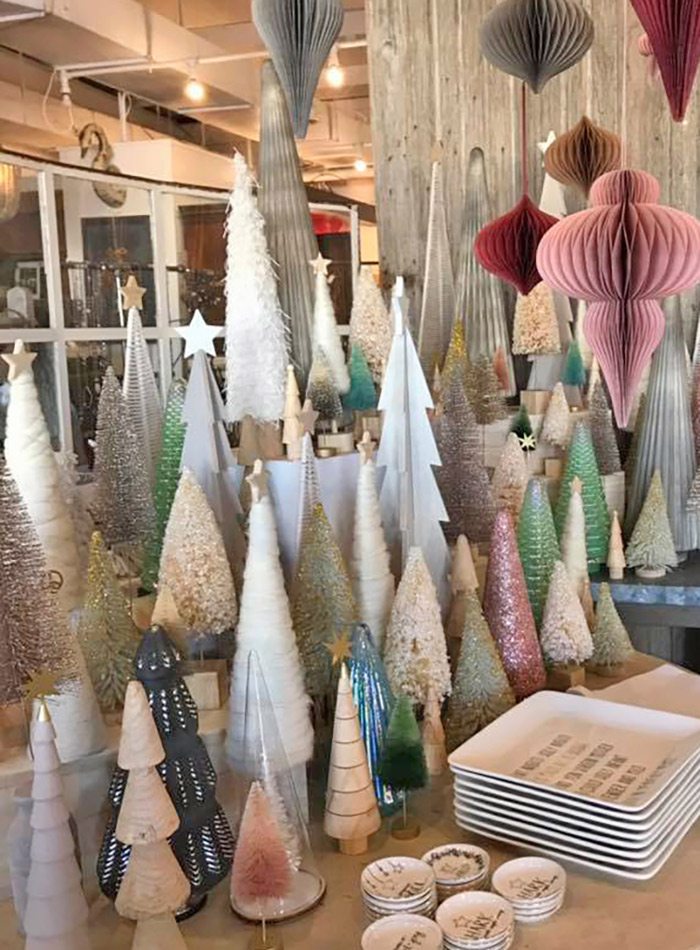 Photos by Heather Kane Scandinavian styles on display at Harrison House Market
It's Going to Be A White Christmas 
Staying with simple and modern, House Counsel brings blankets of white ornaments to flocked trees that are simply breathtaking. A classic touch is brought to these trees with clip-on LED Christmas tree candles. The flames dance beautifully around branches and offer a more modern flair than regular old lights.
"Instead of using the standard tree skirts, take a note from House Counsel and wrap the stands of your tree in a swoop of white tulle."—Heather Kane.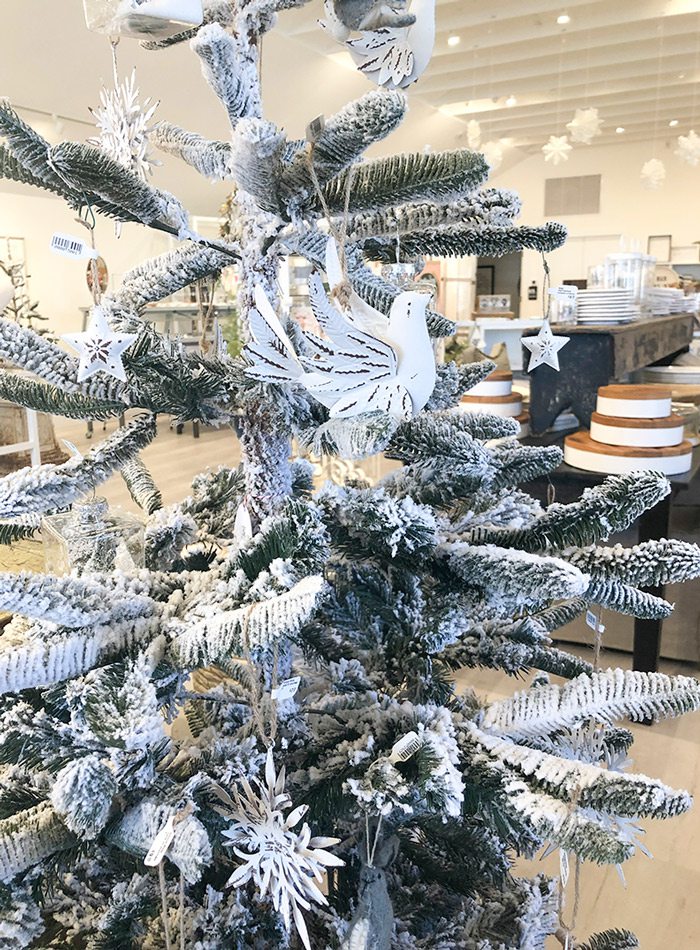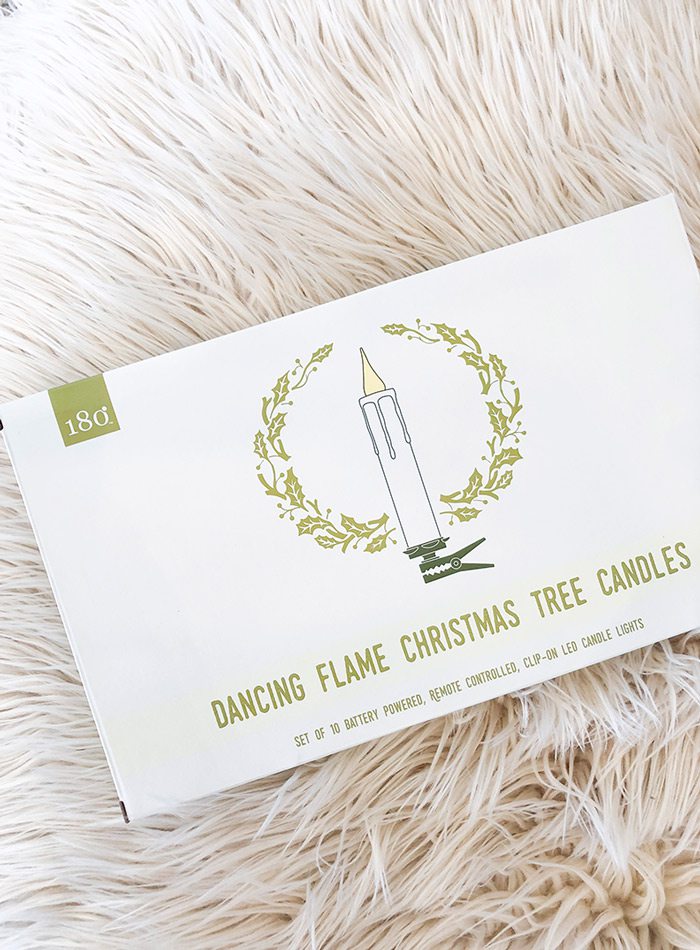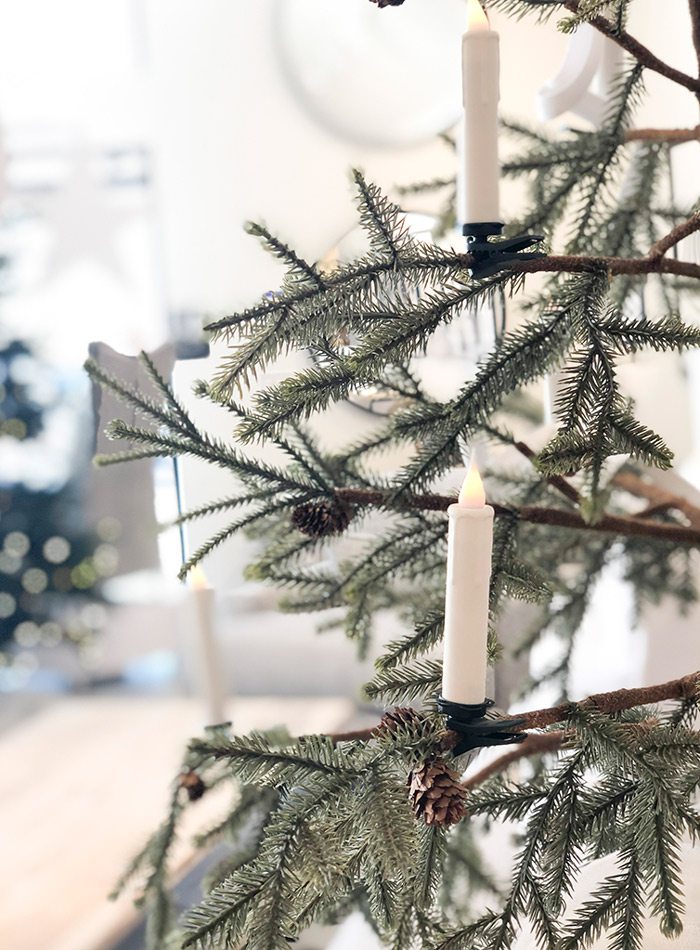 Photos by Heather Kane House Counsel's wonderful white Christmas displays.
Old Is New Again 
Almost every shop I popped into was offering up vintage-style classics, with The Market having the biggest selection of all. Think boxes filled with classic '40s-style bulbs, frosted icicles and Santas. Retro campers and airstreams are another popular sighting at several spots, but my favorite little camper styles were from House Counsel. No need to rummage through eBay listings or in antique stores for expensive antique ornaments when you can find perfectly styled remakes locally. I mean, who can resist a throwback ornament that reminds you of your Grandmother's tree?
"Use vintage styled ornaments in a mix of shapes like spheres, teardrops, bells and indented balls in bowls and centerpieces so they stand out and don't get lost in your tree."—Heather Kane.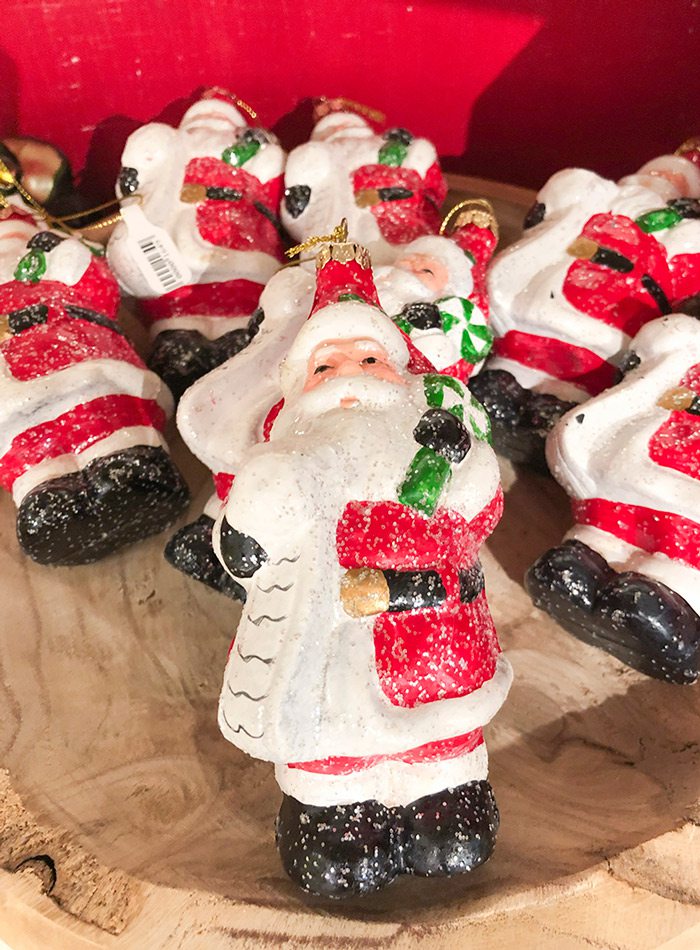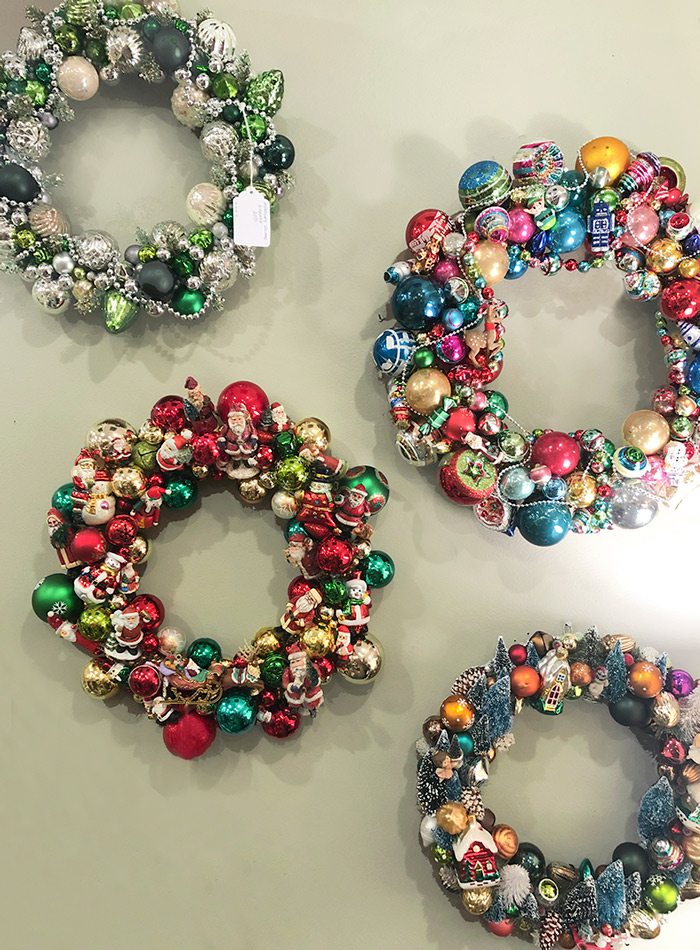 Photos by Heather Kane Vintage Christmas decor from House Counsel and The Market.
"Edible" Ornaments
417 foodies can continue their love for grub into the season with ornaments resembling things like bagels, Wonder bread, Ho Hos, soy sauce, ramen, and La Croix, all of which I spotted at The Market . For a fresher take on your food ornaments, head to Ms. Gilmore's Vintage Suitcase Emporium and The Thicket for citrus ornaments galore. If sugar sweets are your thing, Ms. Gilmore's Vintage Suitcase Emporium has got everyone beat with donuts as big as your face and cotton candy ornaments that are sure to satisfy your Christmas sweet tooth. 
"I think food ornaments make the best hostess gifts and personalized gifts for friends and neighbors. They're especially fun if you know someone happens to love a specific food and you can find it in an ornament. It feels personal but unique."—Heather Kane.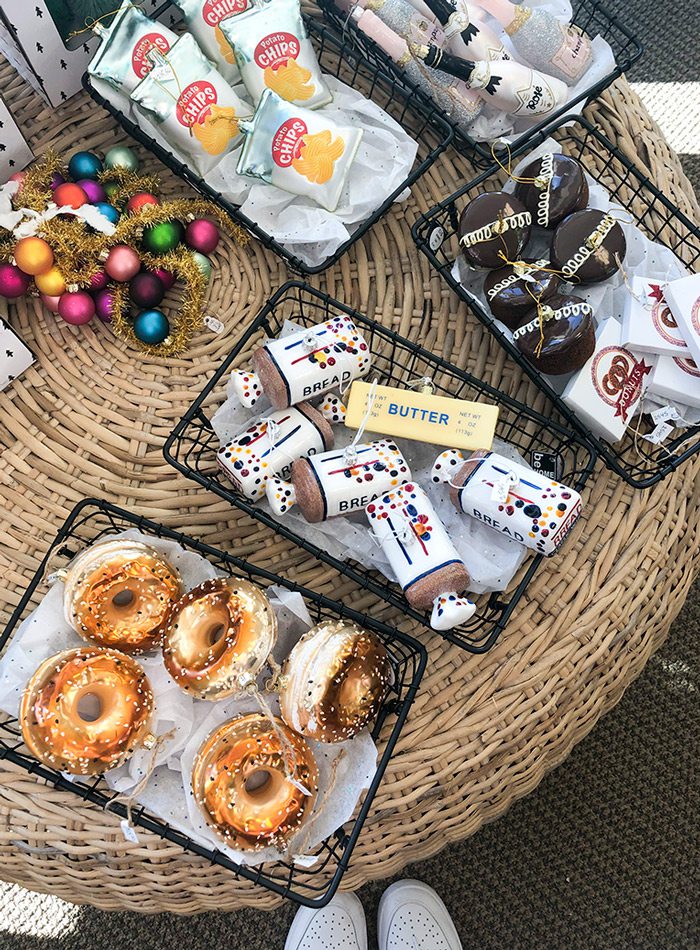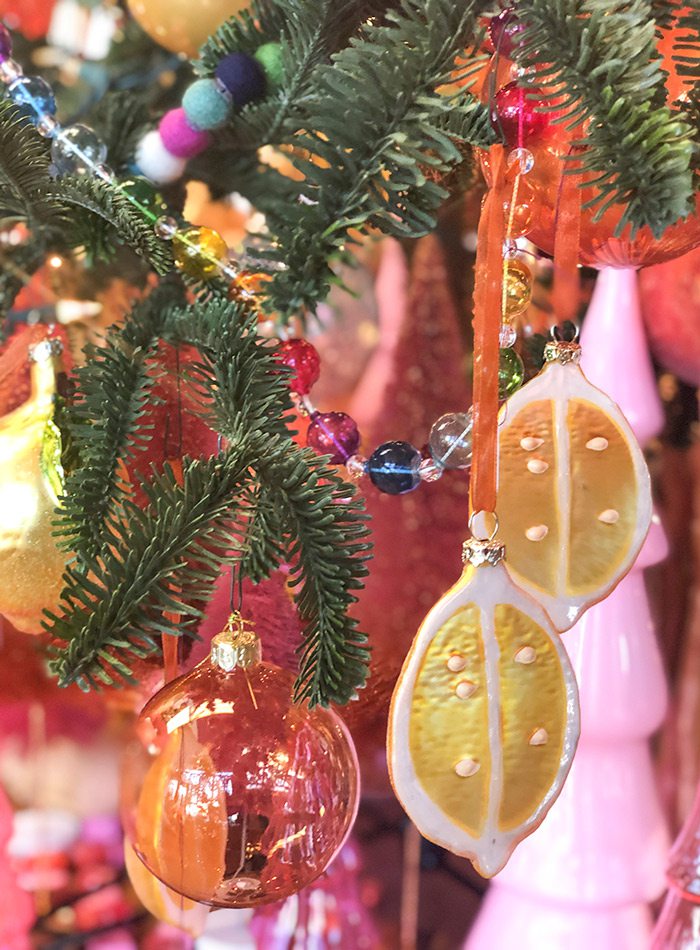 Photos by Heather Kane Food and food-inspired decorations at The Market, Ms. Gilmore's Vintage Suitcase Emporium and The Thicket.
Go Global
If Boho is your thing, grab up one of the many global-inspired ornaments at Ms. Gilmore's Vintage Suitcase Emporium. Gold pagodas and colorful lanterns hang on her white trees like little works of art, and of course, there are more chinoiserie gazebos and pagodas to choose from as well!
"Get reinspired by your personal travels and find ornaments that remind of those places. This way there really will be a story behind every ornament."—Heather Kane.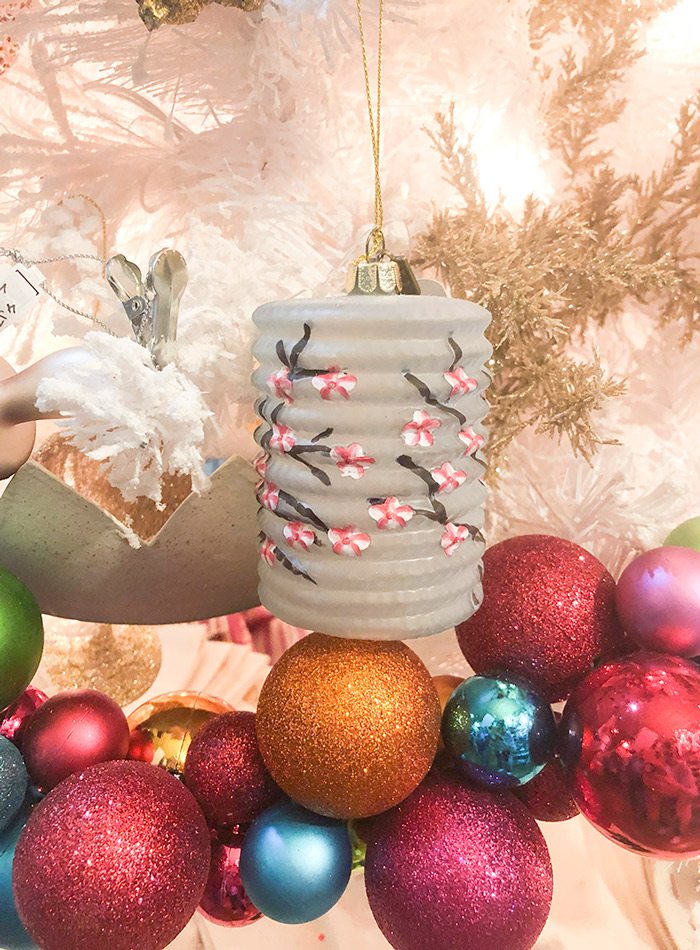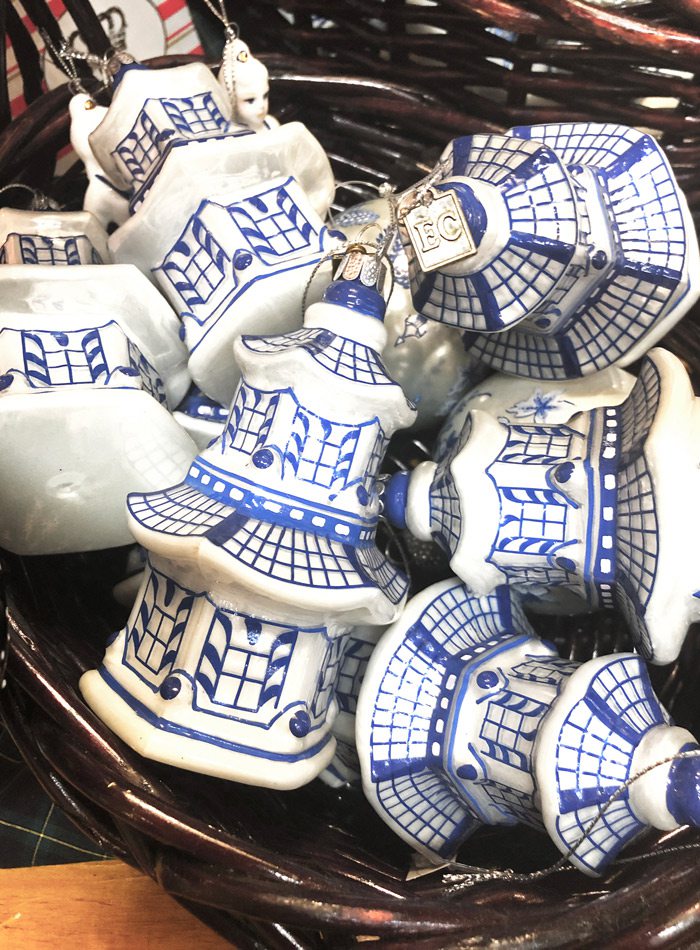 Photos by Heather Kane Ms. Gilmore's Vintage Suitcase Emporium has a variety of globally-inspired Christmas trinkets.
While you're out shopping, check a few holiday gifts off the list! We've rounded up our top picks for the best gifts to give this season. Whether you're shopping for someone with an eye for design or the hostess with the mostest, we've got an idea for you. Hop over to 417mag.com for our gift guide as well as plenty of ideas of things to do this holiday season.