Trends
Trend Alert: Designer Denim for Your Home
This utilitarian fabric is making its way from our wardrobes to our homes. Here are four ways to use it.
By Heather Kane Kohler
Nov 2020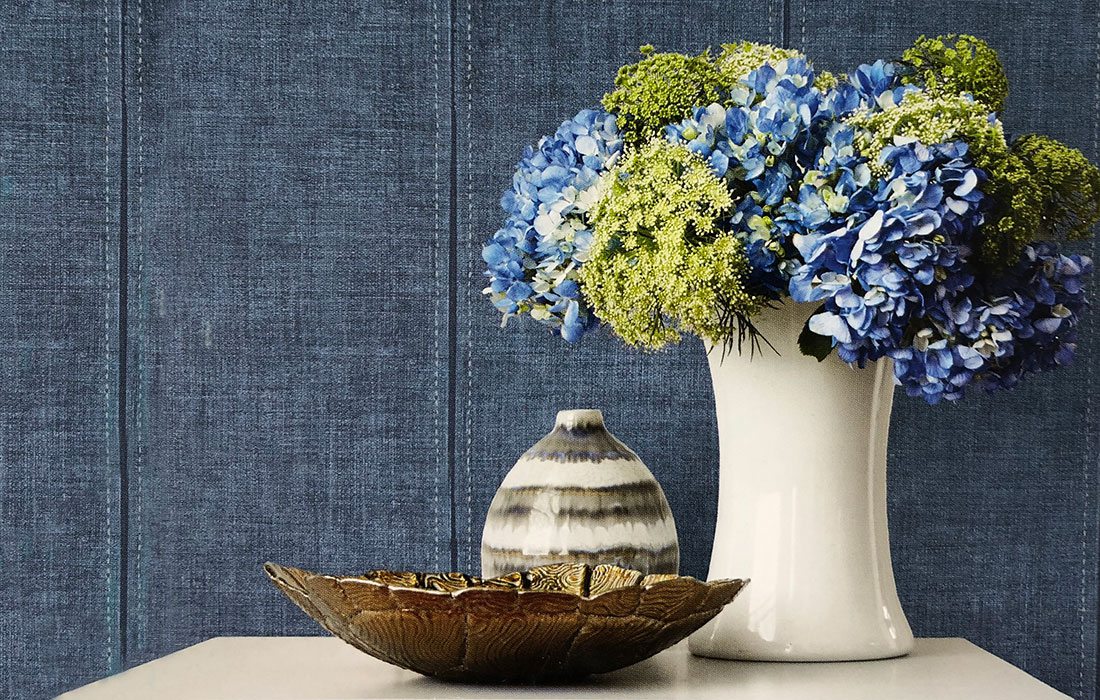 Denim Upholstery
Designers are opting to use denim fabrics to upholster furniture for its durability. Denim fabrics by Performance Fabrics ($60–75 per yard) are available at Seminole Decor Center and are created with stain- and odor-resistant technology—perfect for furniture that gets heavy use.
Denim Tile
Different denim washes can now be found in designer tile. WOW Unexpected Surfaces has a Denim Collection ($16.88 per square foot at Unique Tile) that gives you smooth tile with the look of denim texture and can be used on your floors or walls.
Denim Wall Coverings
Denim wallpapers have hit the design scene too, such as the Daisy Bennett denim wallpaper ($87 per roll at Seminole Decor Center). It even has stitching details.
Denim Accessories
Linens dyed to resemble denim washes (like the linen denim wash pillows at House Counsel for $175 each) make up some of the season's prettiest denim washed accessories, but still have the lightness of linen.