Featured Homes
Historic Walnut Home That was Built to Last
When Charity and Jeff Reeb purchased a historic home on Walnut Street, they hoped to learn more about its history. They didn't expect a friendship would blossom between their family and the two sisters whose family owned it for three generations.
By Juliana Goodwin
Mar 2020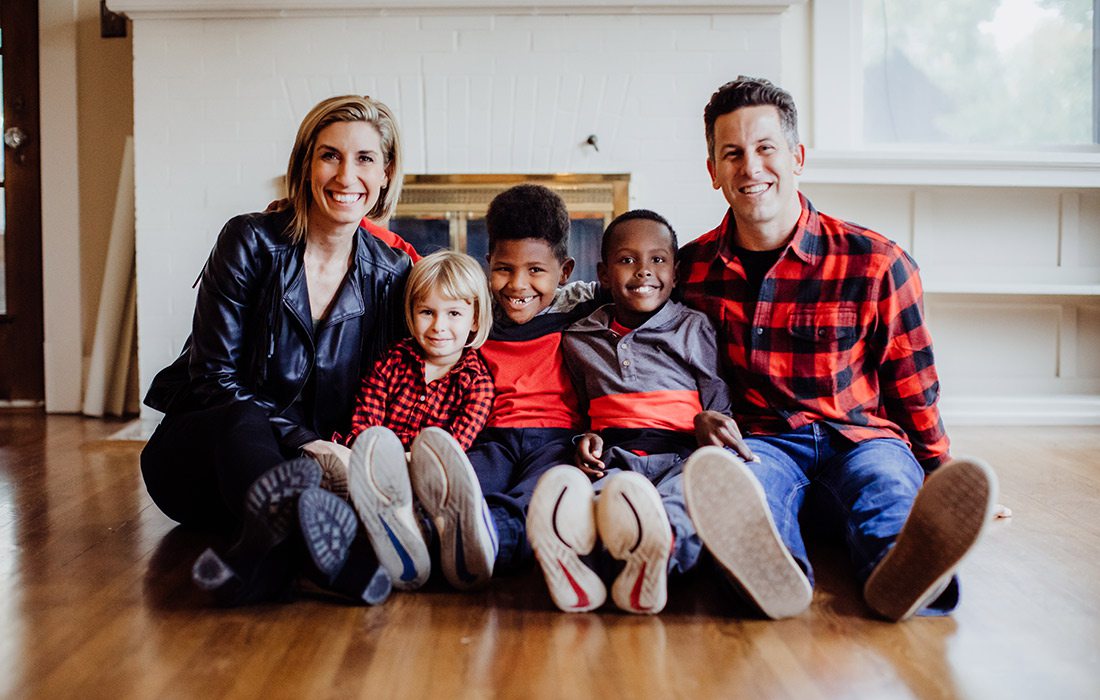 In August 2019, Charity and Jeff Reeb bought a historic home on Walnut Street that was built circa 1915. Like many Springfieldians, they grew up admiring the grand structures on Walnut. "This one has a rich history because it has had so few owners. We are the fourth owners, but the second owners had it for three generations. The Farthing family owned it for an extremely long time. We bought it with the intent of reaching out to the family to understand the history of it," Charity says.
Shortly after the purchase, the Reebs hosted a soiree, and a friend recommended they contact the Springfield News-Leader to feature the World War II bomb shelter in the house. "A reporter did an article, and the day after the article was released, there was Ruth Farthing on our porch. She was like, 'We lived in this house for generations and would love to get to know you guys,'" Charity says. From this interaction, a friendship began.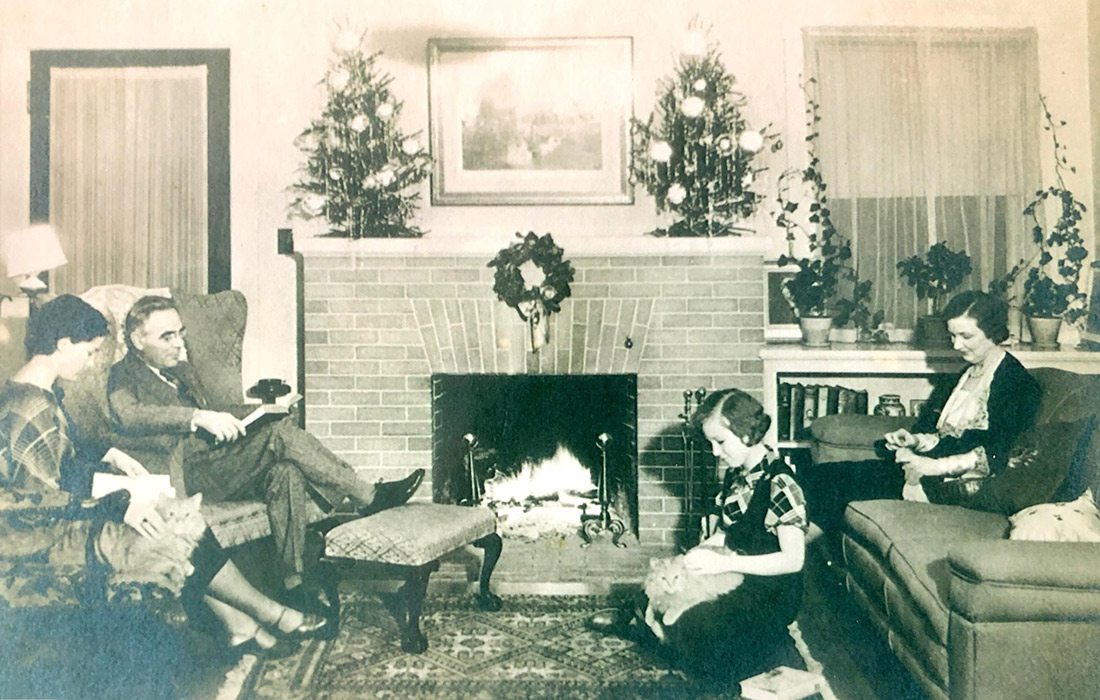 Ruth Farthing Krill and Susie Farthing Bear's grandparents, Lewis and Mary Amis Luster, were the second owners of the home and purchased it in 1933. Dr. Gene and Nancy (Luster) Farthing eventually purchased the house from Nancy's mom in 1953, and it's where the sisters grew up. Charity invited the sisters over for brunch, and they spent hours reminiscing. 
Bear says their parents met on the front porch. Her parents, and years later her aunt and uncle, were married in front of the fireplace that remains in the home. "We all toured through every single room, nook and cranny, as well as the bomb shelter and garage," Susie Bear says. "My sister and I shared stories of the past, and Jeff and Charity shared their thoughts and plans for the future." Those plans include a renovation that will try to preserve as much as possible. The Reebs are turning the back carriage house into an Airbnb. It features an original Harry Cooper ladder heater from the early 1900s.
This renovation has been an amazing experience. "Getting to know the Farthing sisters has been one of the best parts of renovating," Charity says. "Instead of just buying the home, gutting it and remodeling, we have taken the time to understand the legacy and the history we purchased. Realty doesn't have to be a cutthroat game. Part of the magic of this story is getting to know the history and legacy of where you are living."