Gardening
A Look Inside Joplin Greenhouse and The Coffee Shop
Make Joplin Greenhouse & The Coffee Shop your one-stop shop for all things fall. Shop for mums from the greenhouse, enjoy a pumpkin flavored coffee from the coffee house and enjoy fall-centric workshops.
By Jo Jolliff
Sep 2023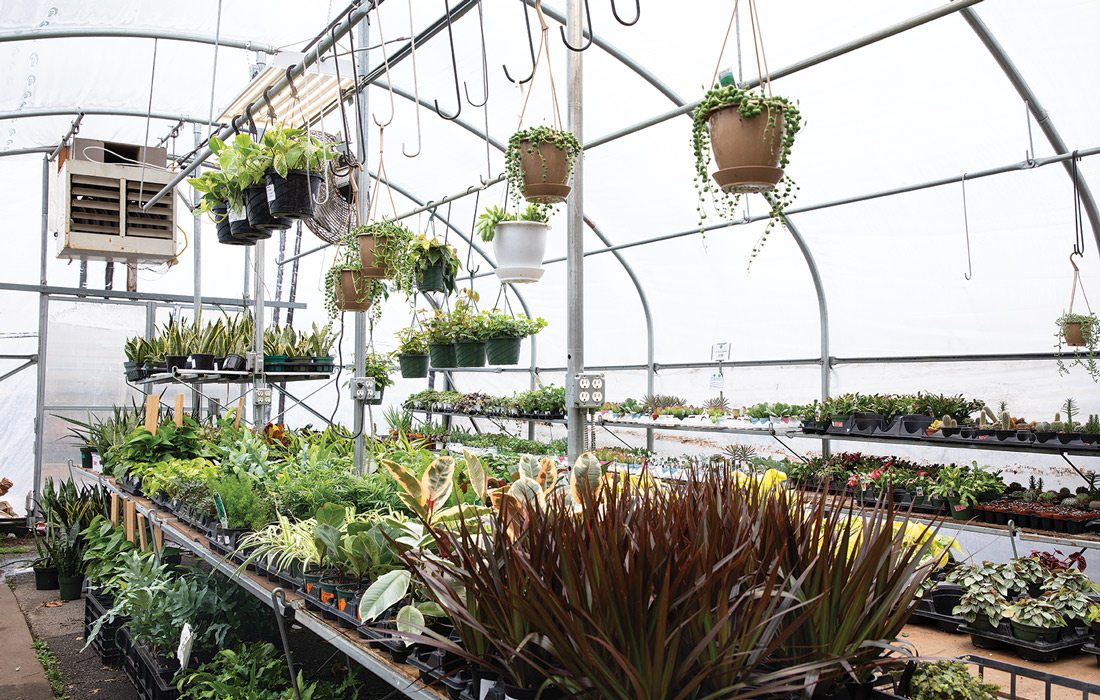 Garden Center and Greenhouse
The garden center and greenhouse at Joplin Greenhouse offer a wide selection of locally grown, quality plants. Primarily grown at their farm location outside of Joplin, they're filled with different pops of color and texture so you can find whatever new plant friend you are in need of. The greenhouse is always the perfect place to snag a photo but each year Joplin Greenhouse also builds an amazing Pumpkin Palace out of crates and pumpkins that you'll definitely want to snag a photo in front of.
The Coffee House
The Coffee Shop is home to a delicious menu of signature drinks—we recommend the Ozark Stinger, a deliciously sweet honey latte—but they also offer a rotation of seasonal drinks and treats, meaning you can fill up on your favorite flavors of fall. Pumpkin here we come! Each drink is made with coffee beans roasted in the shop. While there you can also buy a bag of their house blend, along with a collection of other flavors, to bring the goodness home.
Each year Joplin Greenhouse also builds an amazing Pumpkin Palace out of crates and pumpkins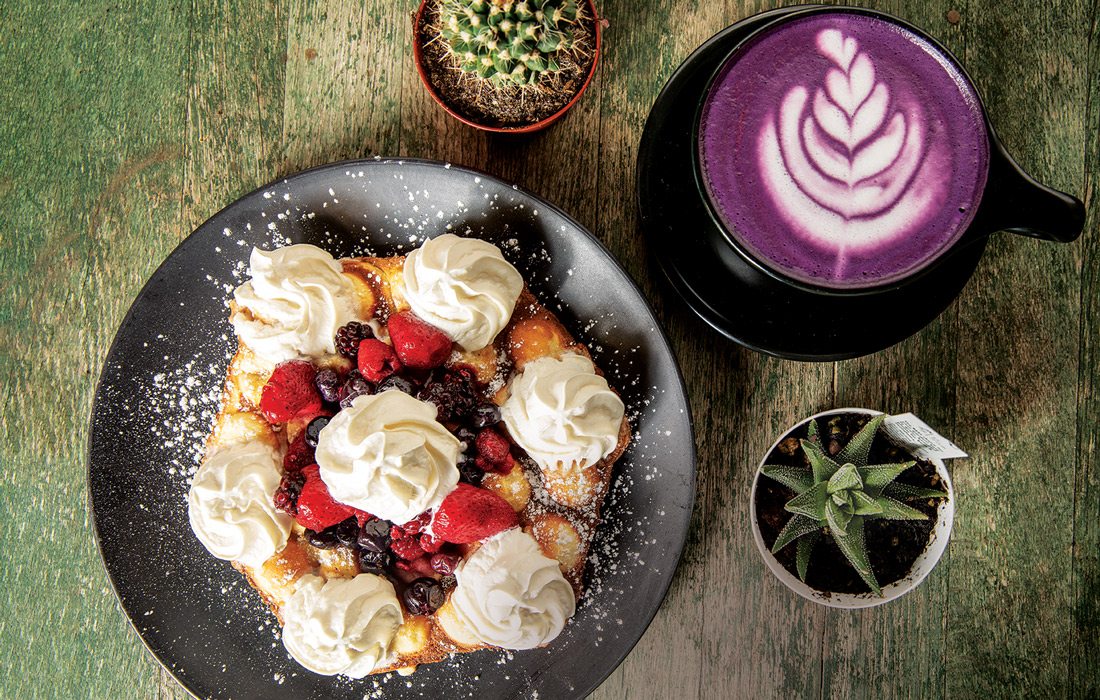 While you're at The Coffee Shop, sample one of their beloved ruffles, like their Berry Mix Puffle similar to a waffle and served with berries and whipped cream.
Purchase Photo
Photo courtesy Joplin Greenhouse & The Coffee Shop, by Brandon Alms
Seasonal Displays
With a variety of adorable branded merchandise, you're sure to fall in love with their decor, clothes and mugs. Be sure to be on the lookout for mums, cornstalk and other essential fall decor items for your front porch as well.
Events at Joplin Greenhouse
Throughout the fall, Joplin Greenhouse's calendar stays full, offering a variety of workshops and classes. Find dates and registration information on Instagram at @joplingreenhouse. This season you can also look forward to a petting zoo on October 22 and an Empty Bowls fundraiser by Watered Gardens at the greenhouse on September 24.