Travel
6 Ways To Relax In Benton County You Don't Know About
With a boardwalk, boutiques and lakes literally made for lazy days, Benton County is your destination for a relaxing lake weekend. We share six hidden gems just 90 minutes north of Springfield.
by Ren Bishop
Mar 17 2023 at 8 a.m.
With a boardwalk, boutiques and lakes literally made for lazy days, Benton County is your destination for a relaxing lake weekend. We share six hidden gems just 90 minutes north of Springfield.
PRESENTED BY
Lakes You'll Love
Located just two podcast episodes away, Truman Lake and the Osage River arm of Lake Ozark are lakes worthy of exploration. Lined with miles of pristine public land, tree-covered campgrounds and charming small towns, the quieter lakes in mid-Missouri are perfect for fishing, ready and family-friendly recreation. Plus, Truman Lake is one of Missouri's largest lakes, so there's so much open water to enjoy. It's a day on the water a little slower, a little more peaceful – and a lot more relaxing.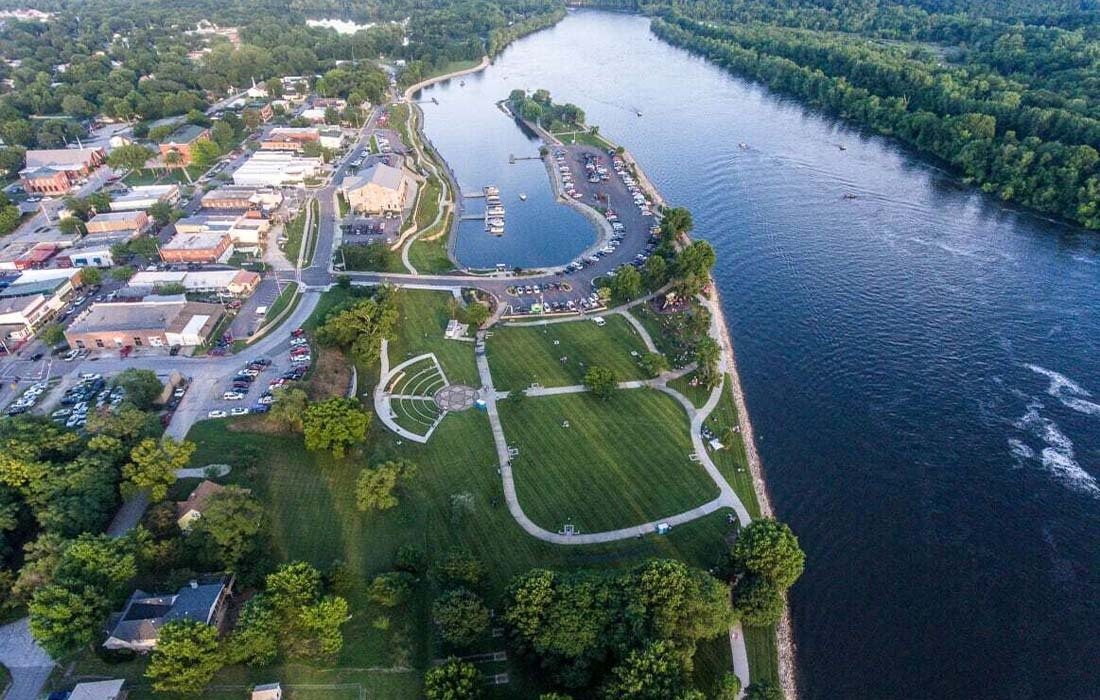 Waterfront Fun
With miles of lakes, there's so much fun to have on and near the water. Stop by Drake Harbor, a waterfront destination where a mile of paved, Riverfront trails meet. These trails are perfect for bike rides, easy strolls and serious runners. A few steps away, you'll find the Steamboat Landing Boardwalk, a mile and a half walk along the water leading to Jo Dice Swinging Bridge. Built in 1904 and hovering over the water, this Instagrammable stop is the perfect place to snap that family photo.
Shopping Galore
On the highway between Warsaw and Cole Camp, you'll find boutiques and antiques galore. Stop in to find collectibles, home decor and more. For a fun afternoon off the water, visit Warsaw's Main Street, a magnificent mile of hidden gem boutiques and family-owned retailers.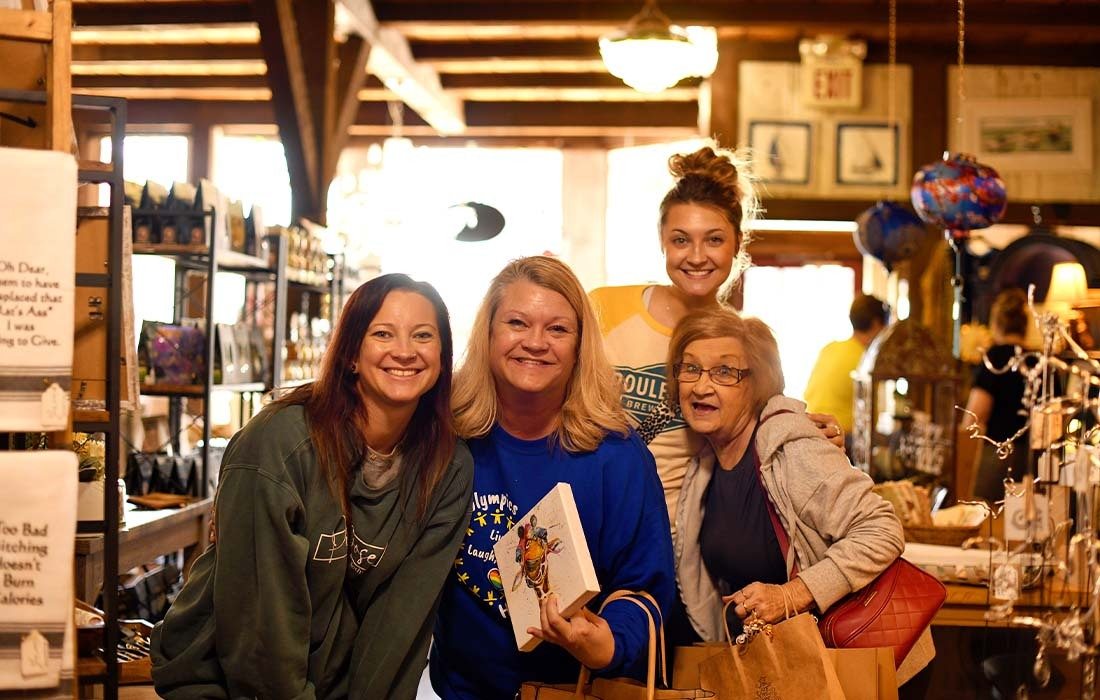 Mid-MO Craveworthy Cuisine
Some of the best food in Mid-Missouri can be found in Benton County. Lincoln's Estes Drive-In is a throwback diner and ice cream destination. Calgaro's Pizza in Cole Camp has been named Missouri's Best Pizza in the past, and Cosmic Cafe serves decadent breakfast favorites in Warsaw. "Benton County's restaurants are spectacular," said Lynette Stokes, executive director of Benton County Tourism. "So many of our restaurants are family owned, serving food that's so  flavorful and affordable. It's the best kept secret."
Take a Step Back in Time
Discover the heritage and history of Mid-Missouri at Pioneer Village in Warsaw. Located at the Harry S. Truman Dam Visitor Center, Pioneer Village presents Benton County's pioneer life as living history. Visit historically accurate cabins at the Login Cabin Complex or shop at Kaysinger's General Store, a mercantile selling handmade items made by local artisans.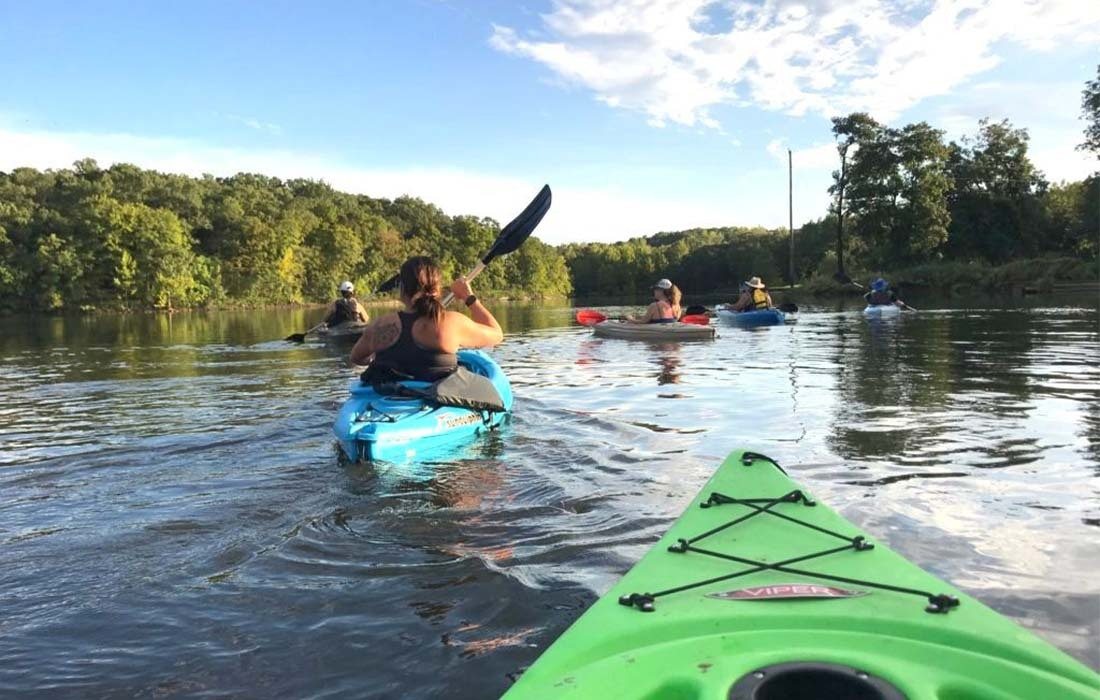 Never Stop Exploring
Take the adventure onward and outward at Harry S. Truman State Park, featuring clear waters, dramatic bluffs and vibrant summer and fall colors. Hiking trails, picnic areas and ample fishing make this a family-friendly recreation destination. No gear? No problem, just stop by Warsaw adventures to rent bikes, kayaks, paddleboards and more. "While we're a short drive away, Benton County is so much more than a day trip," said Stokes. "There's always new ways to  escape, explore and live life more in Benton County."
About Benton County Tourism
Looking for a beautiful lake retreat, that's still not to far from home? Look no further than Benton County, MO! 
Comprised of Lincoln, Warsaw and Cole Camp, Benton County Missouri is the ultimate retreat for anyone. Whether you're drawn in by the historic town of Cole Camp, fueled by the hunting and outdoor activities in Lincoln or wanting to dive into lake life in Warsaw, Benton County, MO has everything you could want and more. 
Only a short drive from most places in Missouri, Benton County is rich in both history and unique events and festivals with activities for residents and visitors alike. Benton County is considered the ideal destination for outdoor fun, year-round. When you're ready for a fun lake weekend, take a look at some of the attractions and adventures Benton County has to offer. 

Whether you're planning a day trip, a weekend trip or a week-long trip to beautiful Benton County, there's plenty of lodging options for all occasions. Click the link to learn more information!