Travel
Midwest Travel & Tourism Guide
Plan a day trip or weekend getaway this summer to one of these 8 midwestern hot spots in Missouri or Arkansas.
Apr 01 2020 at 9 a.m.

Take a look to find places in the midwest region that you can visit for the day or turn into a weekend getaway. From places in Arkansas to Missouri, you're sure to find a spot to tour. Join those who come from all around the country to experience Missouri and Arkansas natural beauty, outdoor action, compelling history, world-class museums, local shopping and so much more! Begin planning your next adventure now.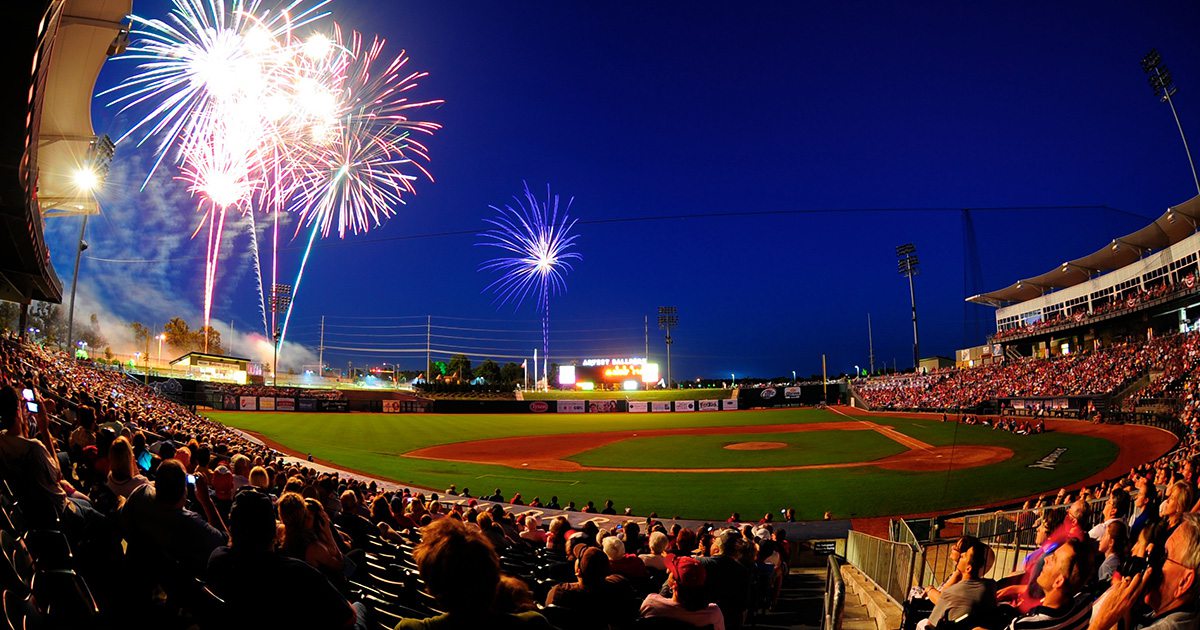 PO Box 166, Springdale, Arkansas // 479-872-2222


Spring has sprung, and the best place to enjoy the outdoors is Springdale! Test your mountain bike skills at Fitzgerald Mountain or at Runway Bike Park, the nation's largest pump track. Shop Downtown Springdale's eclectic boutiques, featuring handmade gifts and unique home décor. 
Sample locally crafted beer, wine and cider with a tour of Saddlebock Brewery, Sassafras Springs Vineyard or Arkansas' only cidery. Skate year-round at the region's only ice rink at The Jones Center, or experience a spectacular Friday night fireworks show after a Northwest Arkansas Naturals game at Arvest Ballpark. Check out the local art scene at the Arts Center of the Ozarks, learn about Springdale's rich history at the Shiloh Museum of Ozark History or step back in time on an excursion train ride through the Boston Mountains. Discover what makes Springdale one of Arkansas' top destinations! Learn more at ExploreSpringdale.com or download their app today.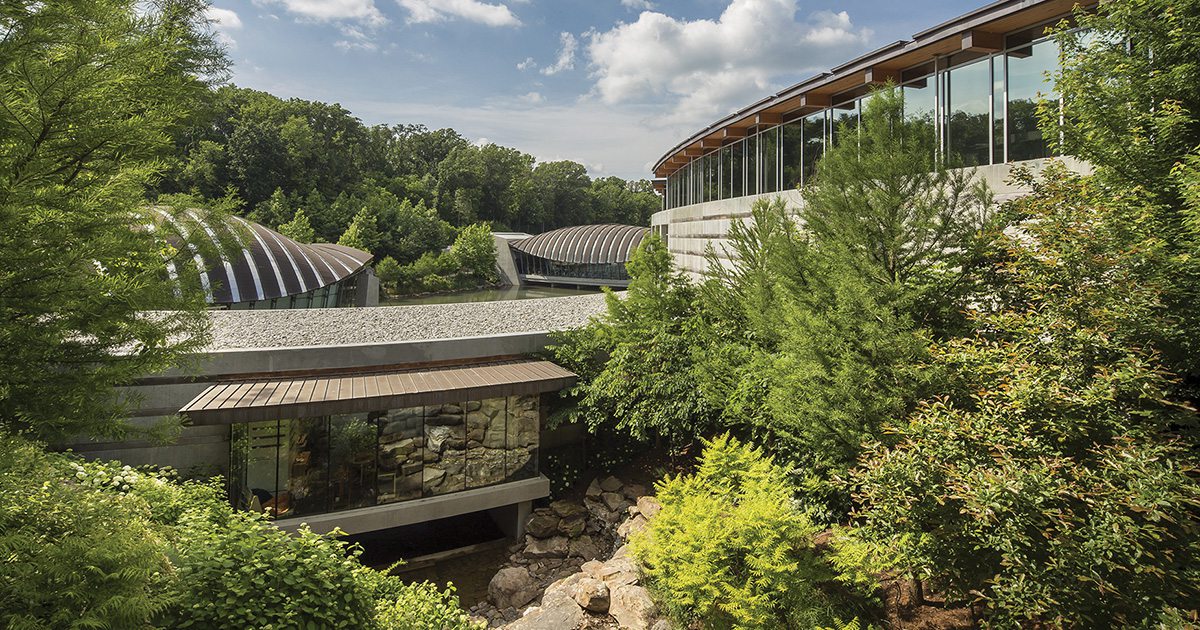 600 Museum Way, Bentonville, Arkansas // 479-418-5700


What does art in the United States look like in the year 2020?
Find out in State of the Art 2020, a free exhibition at both Crystal Bridges and the Momentary in Bentonville, Arkansas, that spotlights artists working around the country today, in communities large and small. Featuring 61 artists, State of the Art 2020 includes over 100 thought-provoking, captivating works ranging from minuscule objects to room-sized installations that incorporate a wide range of materials and themes.
State of the Art 2020 is the inaugural exhibition of the Momentary, a new contemporary art space in downtown Bentonville and satellite to Crystal Bridges. Artworks from the exhibition are found at both locations, tying them together in an exploration of      new art.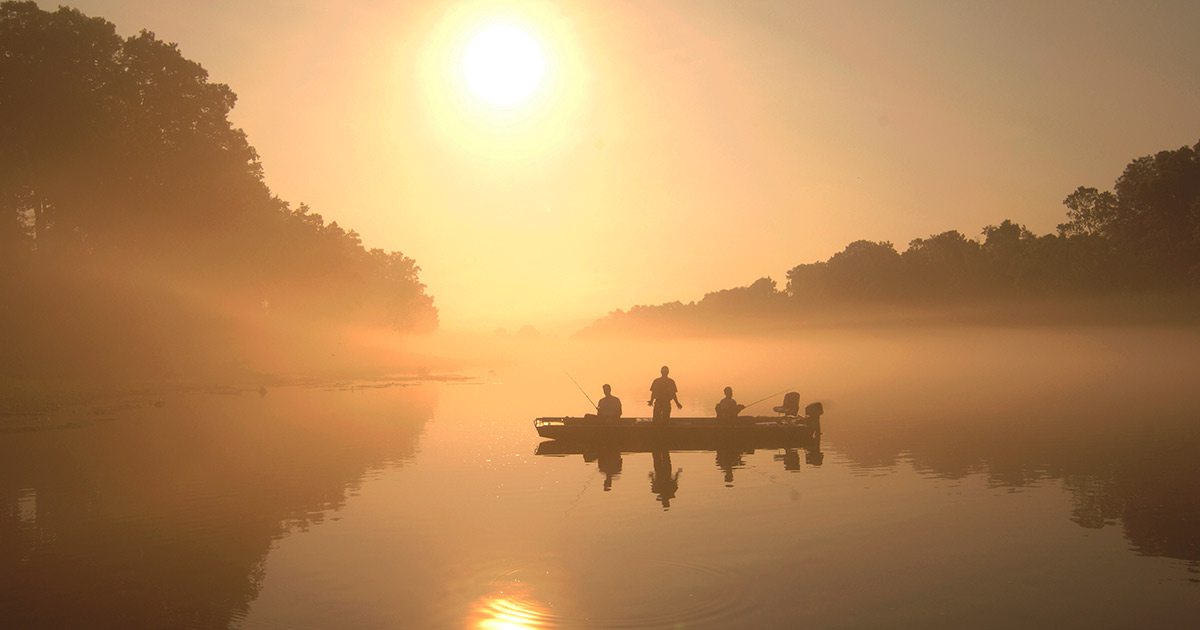 1777 River Road // 870-431-5202


A few days at Gaston's and all's right with the world. Gaston's has everything you need for a family vacation, romantic getaway or group gathering. With world-class trout fishing, shore lunches on the White River banks, scenic foliage and beautiful Bull Shoals Lake nearby, there's no better place to experience the outdoors. Dine in the restaurant and private club overlooking the river, where Chef Rick Gollinger cooks your catch from the day. Gaston's gets it right, every time.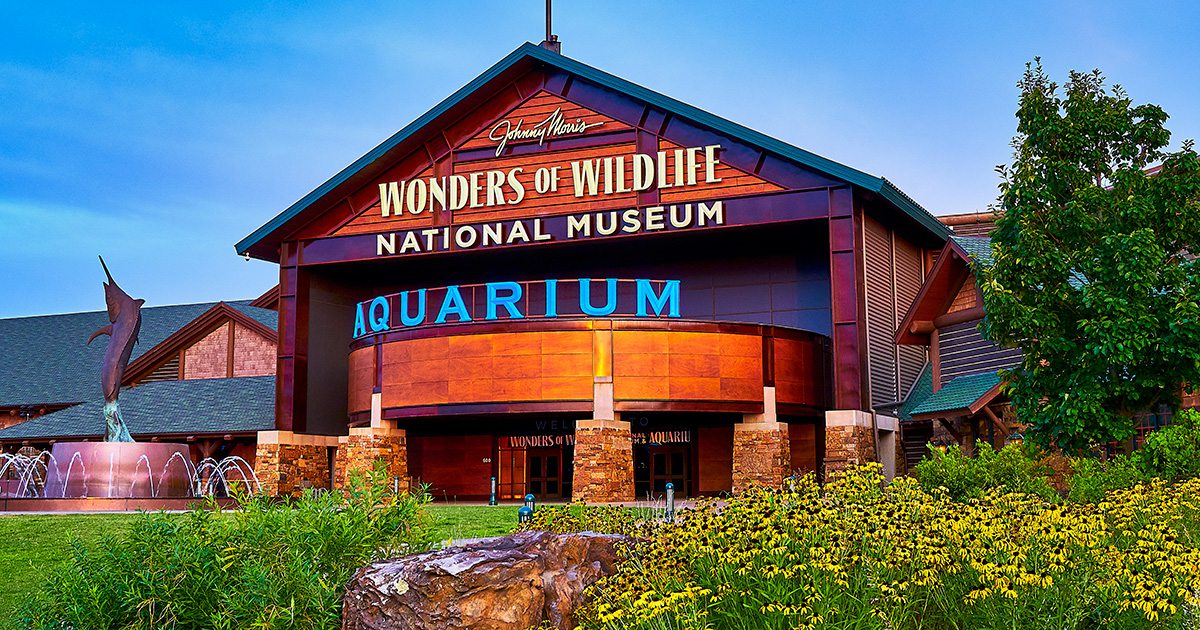 500 W. Sunshine St., Springfield, MO // 888-222-6060 ext. 2


Johnny Morris' Wonders of Wildlife National Museum and Aquarium offers visitors 1.5 miles of immersive trails to explore through state-of-the-art 4D exhibits that completely surround you within the sights, sounds and smells of the planet's most extreme wildlife habitats.
Guests can dive into a world-class Aquarium Adventure featuring 1.5 million gallons of freshwater and saltwater habitats teeming with 35,000 live fish, mammals, reptiles, amphibians and birds representing more than 800 species.
Fully immersive Wildlife Galleries transport guests to the wildest places on earth and even amongst a colony of live penguins in an exciting and educational trip showcasing the history of the conservation movement.
Created by noted conservationist and Bass Pro Shops founder/CEO Johnny Morris, the 350,000-square-foot experience celebrates people who hunt, fish and act as stewards of the land and water. 
In a world increasingly disconnected from the great outdoors, it's more important than ever for people of all ages to connect with nature through fishing, hunting and outdoor recreation to ensure we can protect wildlife for generations to come. Wonders of Wildlife shares this passion with visitors through an authentic, educational and fun celebration of wildlife conservation.
Located next to Bass Pro Shops National Headquarters in Springfield, Missouri, the campus is a centerpiece of America's Conservation Capital in Missouri's Ozark Mountains. Wonders of Wildlife has been voted "Best New Attraction in America" and "America's Best Aquarium" by the readers of USA TODAY. For more information, visit wondersofwildlife.org.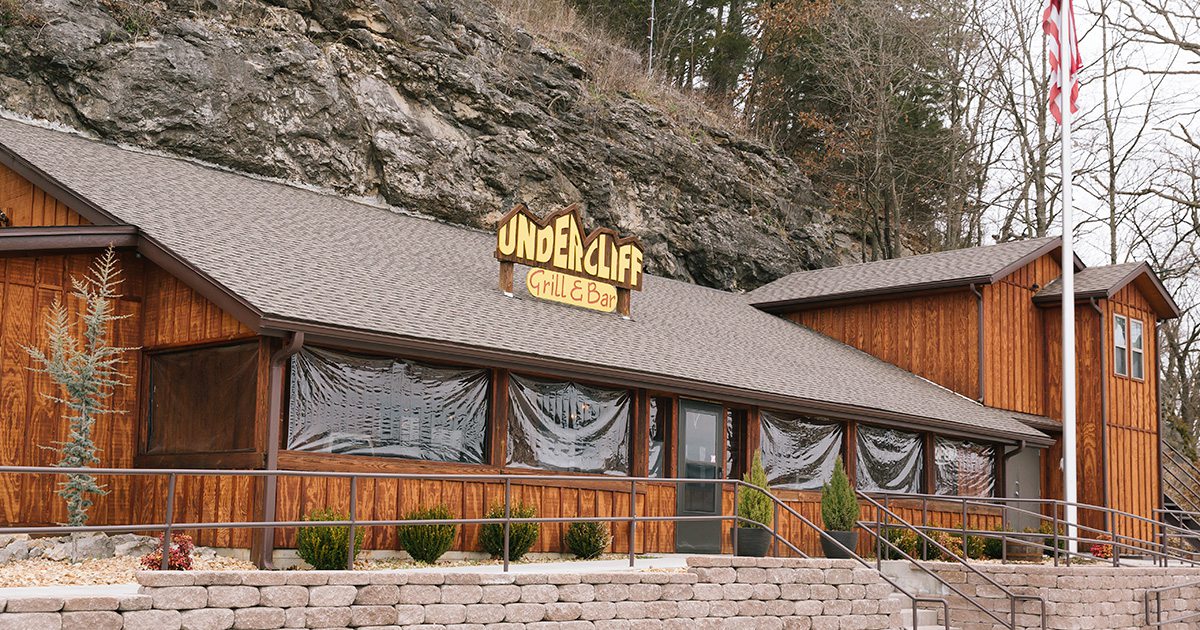 6385 Old Hwy 71, Joplin, MO // 417-629-2869


The Undercliff Bar & Grill is the place you've been hearing about that's built into a rock ledge in Joplin. It's a relaxed joint with a mouth-watering menu, offering burgers, sandwiches and other delicious staples. Your crew will go wild for the unique atmosphere, outdoor patio seating, specials and live music. Just check their website or Facebook page for their schedule and directions! The Undercliff is freshly remodeled and family owned and operated. Travel on over to see this truly special Ozarks landmark and enjoy some time under the cliff!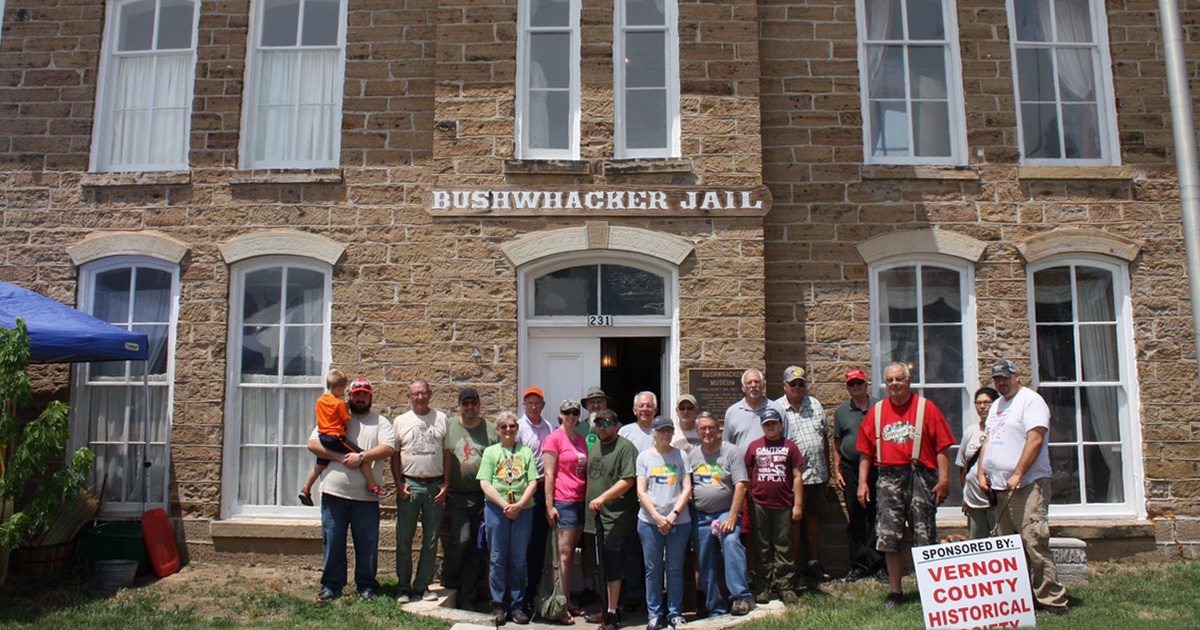 Vernon County, MO // 417-667-9602


The Bushwhacker Museum takes great pride in preserving the memories of Vernon County, Missouri, and is widely regarded as one of the premier small town museums in the Midwest. No one else tells the history of this county and the unique stories that happened only here. See those stories of the Missouri/Kansas border come to life as you and your entire family learn about and experience the history of the Osage Indians, the Civil War and the Bushwhackers, railroads, the state hospital and the Weltmer Institute of Magnetic Healing. While you're here, see the historic Vernon County jail and the sheriff's home, which was built in 1871 and once described as a "dungeon of medieval malevolence." There's something for all ages and all levels of curiosity. The Bushwhacker Museum will satisfy your family's love of history and be a tour you won't forget!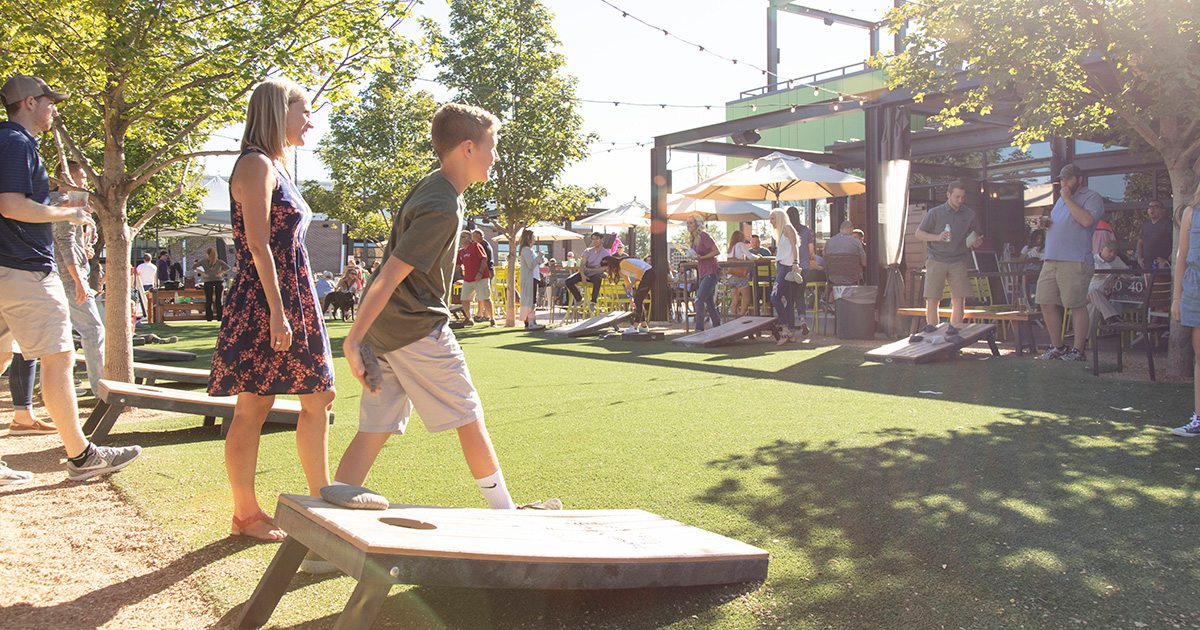 Clay County, Missouri // 816-407-3659


Adventure awaits minutes from downtown Kansas City in Clay County! From thrilling Worlds of Fun roller coaster rides to exploring the Jesse James Birthplace Museum, Clay has something for everyone. Clay is great with kids. Enjoy family-friendly festivals in Clay's charming communities. Clay is also fun for friends, with winery and trolley tours and unique boutiques.
Clay loves the outdoors. Discover boating, fishing and camping at Smithville Lake and Watkins Woolen Mill. Stay with Clay's convenient accommodations from quaint bed & breakfasts to lively casino hotels. Plan your stay at VisitClayMO.com. Produced in cooperation with the Missouri Division of Tourism.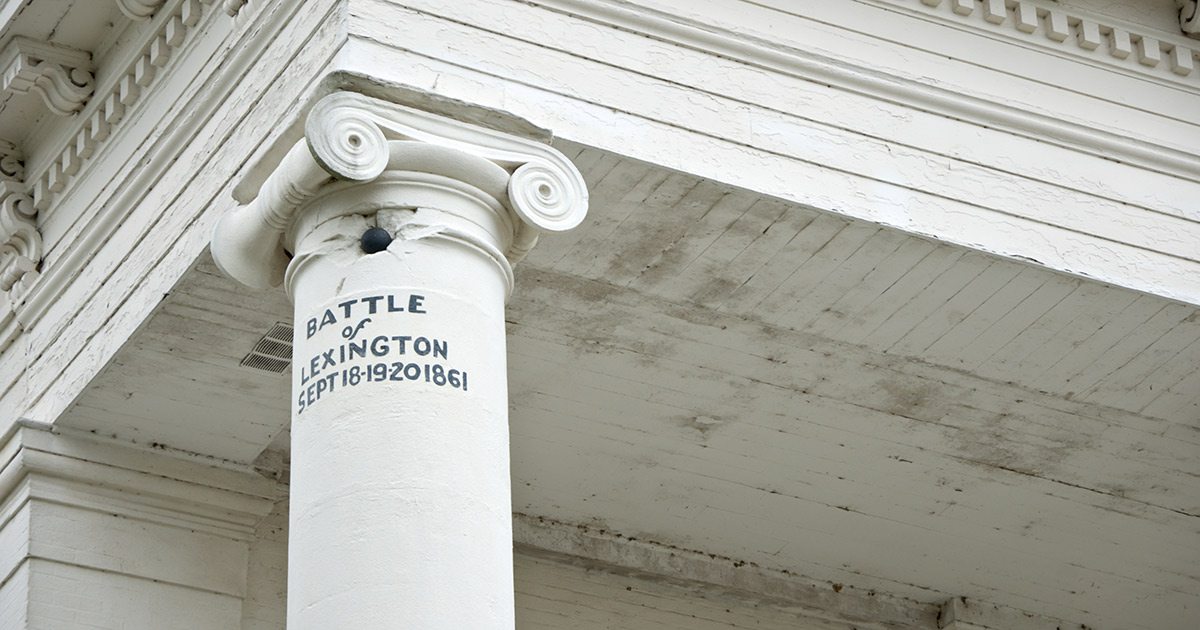 Lexington, MO // 660-251-3270


On a bluff above the Missouri River, there is a little-known African American cemetery named Forest Grove predating the Civil War. It is believed burials began prior to 1854. Many of those first buried at Forest Grove were born into slavery, but as free people the scope of their labors mirrored the times. In 1872, the City of Lexington conveyed this property to "the trustees for the colored people of Lexington," with the property to be held "forever in trust for the colored people of Lexington to be used as a graveyard and burying ground."
The Forest Grove Cemetery Project was organized in recent years to restore headstones and fencing, resurface the road, and provide continual maintenance on the cemetery, as well as compile biographies of those interred. Forest Grove is one of three antebellum cemeteries that still have current burials within Lexington. Find more details at forestgrovecemeteryproject.org.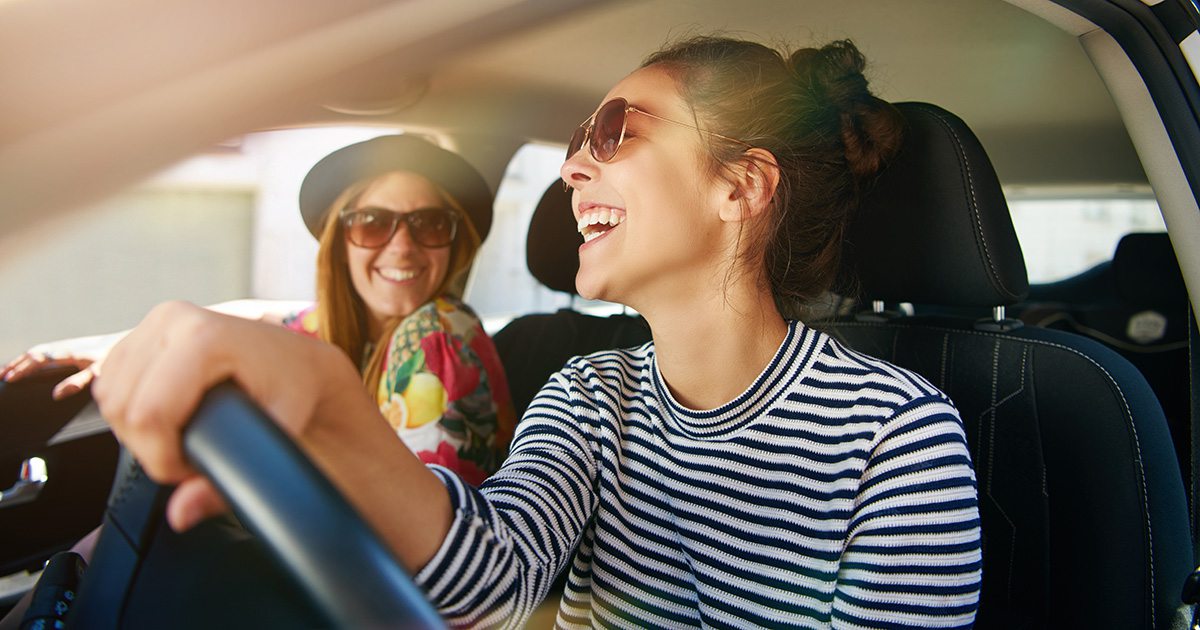 2552 B S. Campbell, Springfield, MO // 417-882-8040


AAA Travel can help you book the vacation of your dreams. AAA is known for rescuing stranded motorists, but AAA's assistance stretches far beyond the side of the road, especially for travelers. The AAA Travel Agency in AAA's Springfield office can help travelers plan everything from a weekend getaway to an around-the-world cruise.
The office's five friendly and professional travel agents can provide a range of services. Customers can book tours and cruises, as well as gather information to plan a dream vacation anywhere in the world. The agents have access to savings and amenities that people can't find on their own.
"Our agents have traveled the world. When they recommend a vacation, it often comes from first-hand experience," says Travel Manager Sarah Rader. "They have 104 years of combined experience, so they know how to take the hassle out of planning your adventure and how to save in the process. They can help you create memories of a lifetime."
Call or visit today!