Travel
Guide to the Best Places to Visit in Missouri and Arkansas
Plan a day trip or weekend getaway this summer to one of these 7 midwestern hot spots in Missouri or Arkansas.
Sep 01 2020 at 9 a.m.

Take a look to find places in the midwest region that you can visit for the day or turn into a weekend getaway. From places in Arkansas to Missouri, you're sure to find a spot to tour. Join those who come from all around the country to experience Missouri and Arkansas natural beauty, outdoor action, compelling history, world-class museums, local shopping and so much more! Begin planning your next vacation now.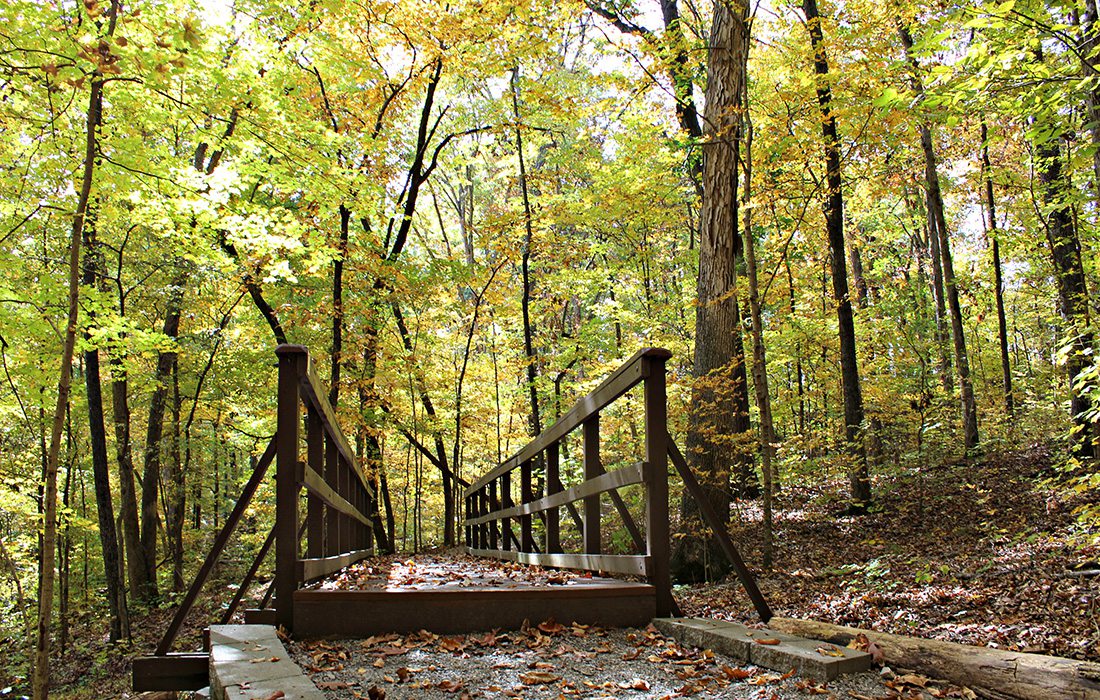 Springdale Chamber of Commerce
PO Box 166, Springdale, Arkansas // 479-872-2222


Fall has arrived, and the best place to enjoy the outdoors is Springdale, AR! Experience vibrant fall colors with an excursion train ride through the Boston Mountains. Test your mountain bike skills at Fitzgerald Mountain or at Runway Bike Park, the nation's largest pump track. You can also skate year-round at the region's only ice rink at The Jones Center. Sample locally crafted beer, wine and cider with a tour of Saddlebock Brewery, Sassafras Springs Vineyard or Arkansas' only cidery. Visit and discover what makes Springdale one of Arkansas' top destinations! Learn more at ExploreSpringdale.com and download their app today.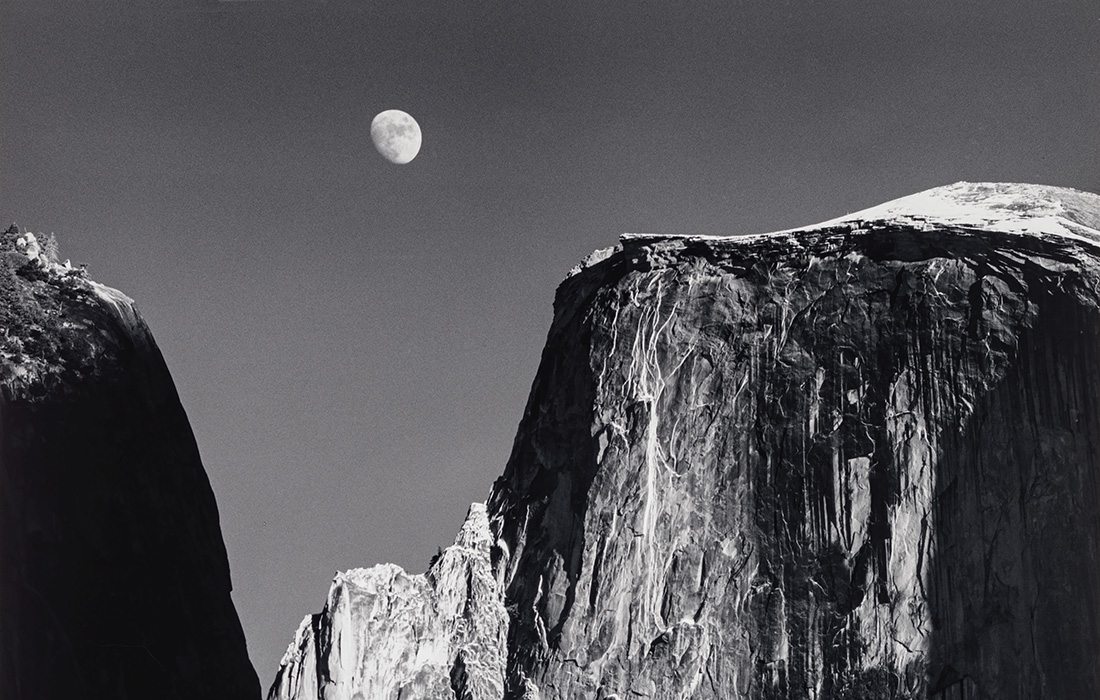 600 Museum Way, Bentonville, Arkansas // 479-418-5700


See the United States through the lens of Ansel Adams and contemporary photographers in Ansel Adams: In Our Time, a new exhibition at Crystal Bridges Museum of American Art in Bentonville, Arkansas. Discover 100 of Adams's most iconic works like never before, displayed alongside contemporary artists who were influenced by the legendary American artist.
Visit national parks, the American Southwest, desert and wilderness spaces and more as you move back and forth in time with Ansel Adams and 24 of his contemporary successors, including Mark Klett, Trevor Paglen, Catherine Opie, Will Wilson, Abelardo Morell, Victoria Sambunaris and Binh Danh, whose modern-day environmental concerns point directly to Adams's legacy.
This exhibition is organized by the Museum of Fine Arts, Boston.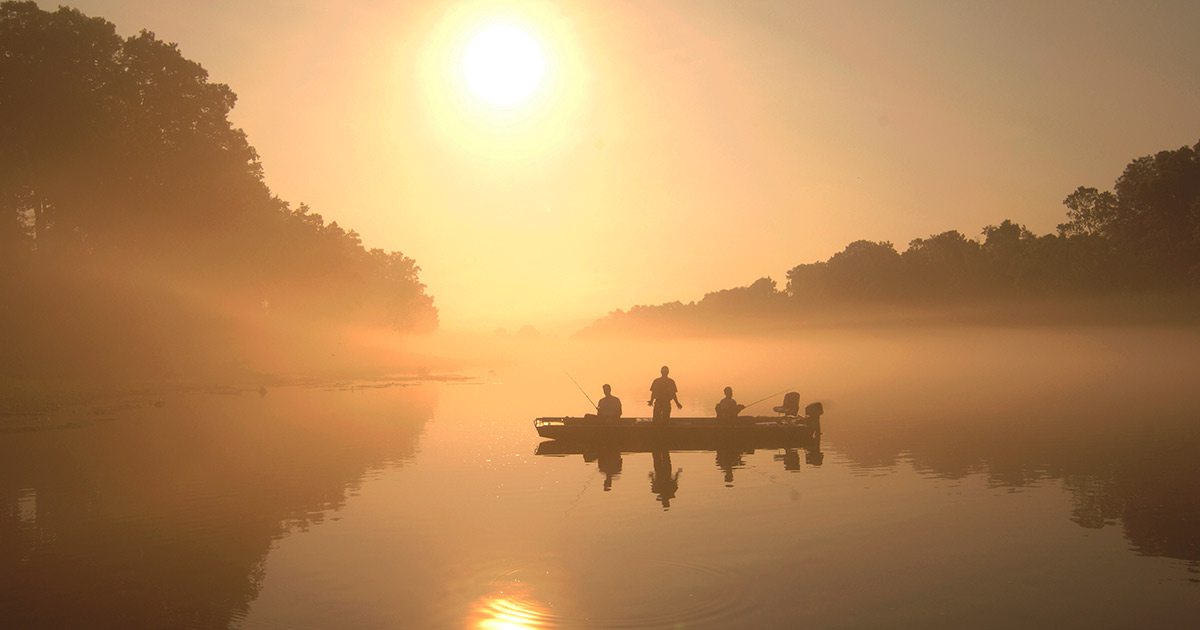 1777 River Road, Lakeview, AR // 870-431-5202


A few days at Gaston's and all's right with the world. Gaston's has everything you need for a family vacation, romantic getaway or group gathering. With world-class trout fishing, shore lunches on the White River banks, scenic foliage and beautiful Bull Shoals Lake nearby, there's no better place to experience the outdoors. Dine in the restaurant and private club overlooking the river, where Chef Rick Gollinger cooks your catch from the day. Gaston's gets it right, every time.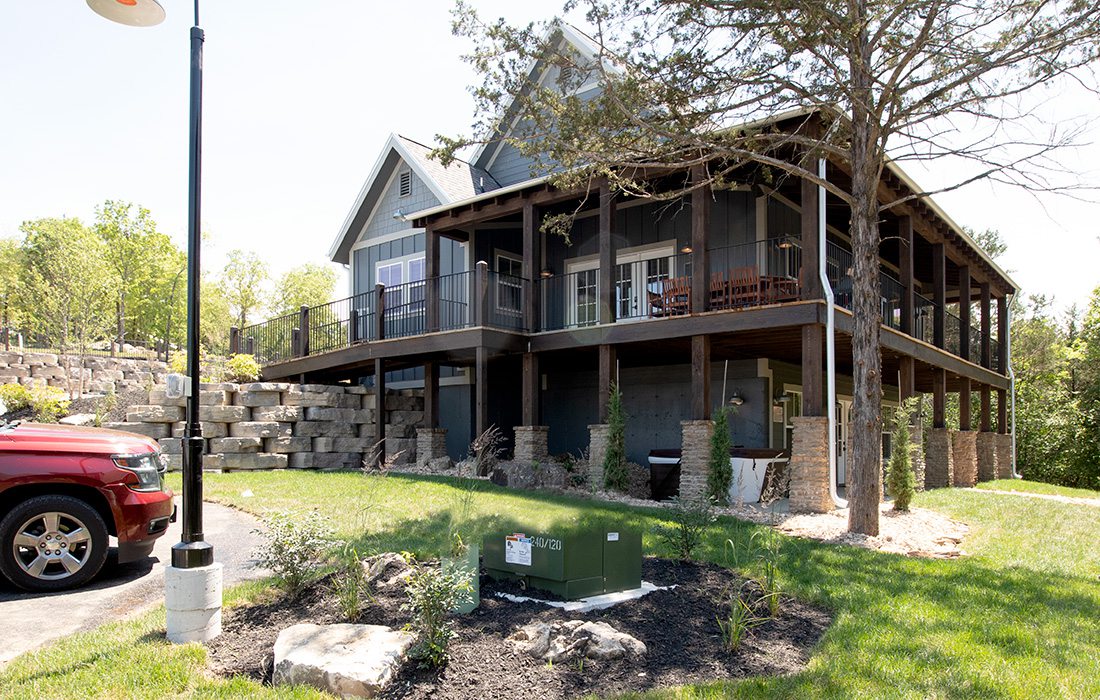 Kimberling City, MO // 417-501-0077


Table Rock Shore Resort is open year round, so you can enjoy your share of the shore. Your lakefront vacation in Branson awaits your family, group or romantic getaway. Your entire crew will feel right at home in the resort's newly constructed lakeside cabins, with luxury furnishings and plenty of room for everyone to enjoy.
While the weather is warm, dip your toes in Table Rock Shore Resort's new multi-level, heated saltwater pool! This includes two sparkling saltwater pools, two whirlpools and a splash pad. Then cruise the fresh waters of Table Rock Lake while you drink in the full beauty of the Ozarks.
Guests say that the resort has the best dock in the cove! You can bring your watercraft along for your stay. Table Rock Shore Resort has paved roads with easy access to their new launch. They offer a well-maintained, 12 slip, covered, concrete dock that includes a swim platform, step out stairs and even a fish cleaning station to take care of your catch of the day!
Phase 1 of Table Rock Shore Resort's construction is complete. They have worked hard to provide the best vacation getaway with all of the modern amenities and comforts you deserve while offering scenic views of nature and all the Ozarks has to offer just outside your cabin door. Their team has a passion and a vision for the future and can't wait to be your host!
It's time! Get away for a while with a trip to the shore.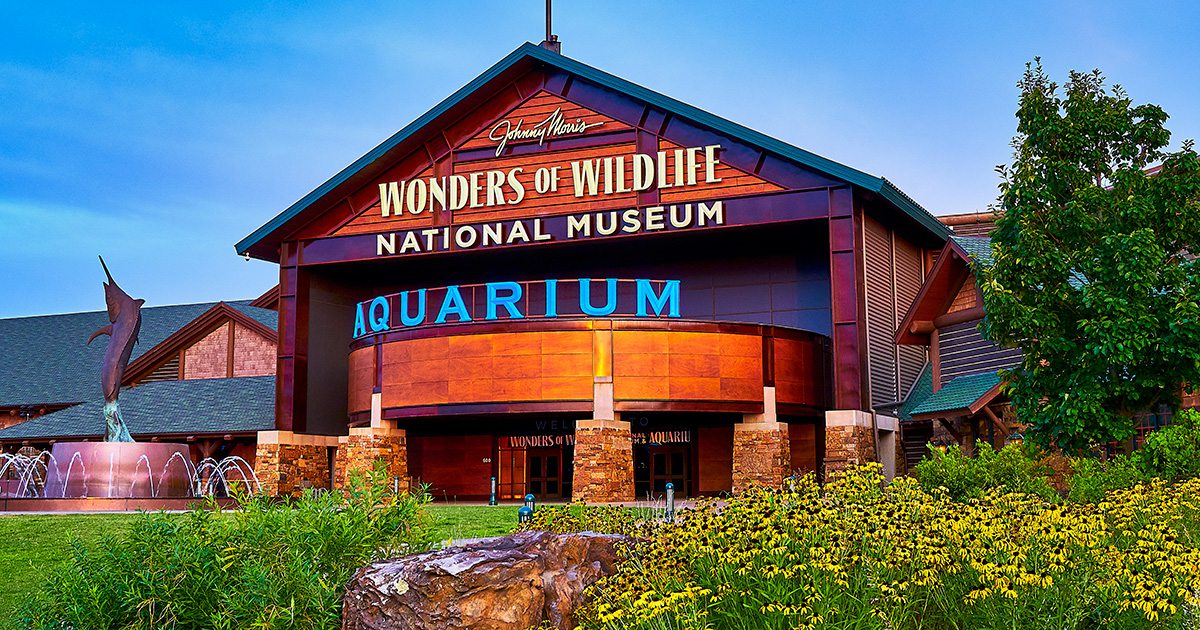 500 W. Sunshine St., Springfield, MO // 888-222-6060 ext. 2


Johnny Morris' Wonders of Wildlife National Museum and Aquarium offers visitors 1.5 miles of immersive trails to explore through state-of-the-art 4D exhibits that completely surround you with the sights, sounds and smells of the planet's most extreme wildlife habitats.
Guests can dive into a world-class Aquarium Adventure featuring 1.5 million gallons of freshwater and saltwater habitats teeming with 35,000 live fish, mammals, reptiles, amphibians and birds representing more than 800 species.
Fully immersive Wildlife Galleries transport guests to the wildest places on earth and even amongst a colony of live penguins in an exciting and educational trip showcasing the history of the conservation movement.
Created by noted conservationist and Bass Pro Shops founder/CEO Johnny Morris, the 350,000-square-foot experience celebrates people who hunt, fish and act as stewards of the land and water. 
In a world increasingly disconnected from the great outdoors, it's more important than ever for people of all ages to connect with nature through fishing, hunting and outdoor recreation to ensure we can protect wildlife for generations to come. Wonders of Wildlife shares this passion with visitors through an authentic, educational and fun celebration of wildlife conservation.
Located next to Bass Pro Shops National Headquarters in Springfield, Missouri, the campus is a centerpiece of America's Conservation Capital in Missouri's Ozark Mountains. Wonders of Wildlife has been voted "Best New Attraction in America" and "America's Best Aquarium" by the readers of USA TODAY. For more information, visit wondersofwildlife.org.

6385 Old Hwy 71, Joplin, MO // 417-629-2869


The Undercliff Bar & Grill is the place you've been hearing about that's built into a rock ledge in Joplin. It's a relaxed joint with a mouth-watering menu, offering burgers, sandwiches and other delicious staples. Your crew will go wild for the unique atmosphere, outdoor patio seating, specials and live music. Just check their website or Facebook page for their schedule and directions! The Undercliff is freshly remodeled and family owned and operated. Travel on over to see this truly special Ozarks landmark and enjoy some time under the cliff!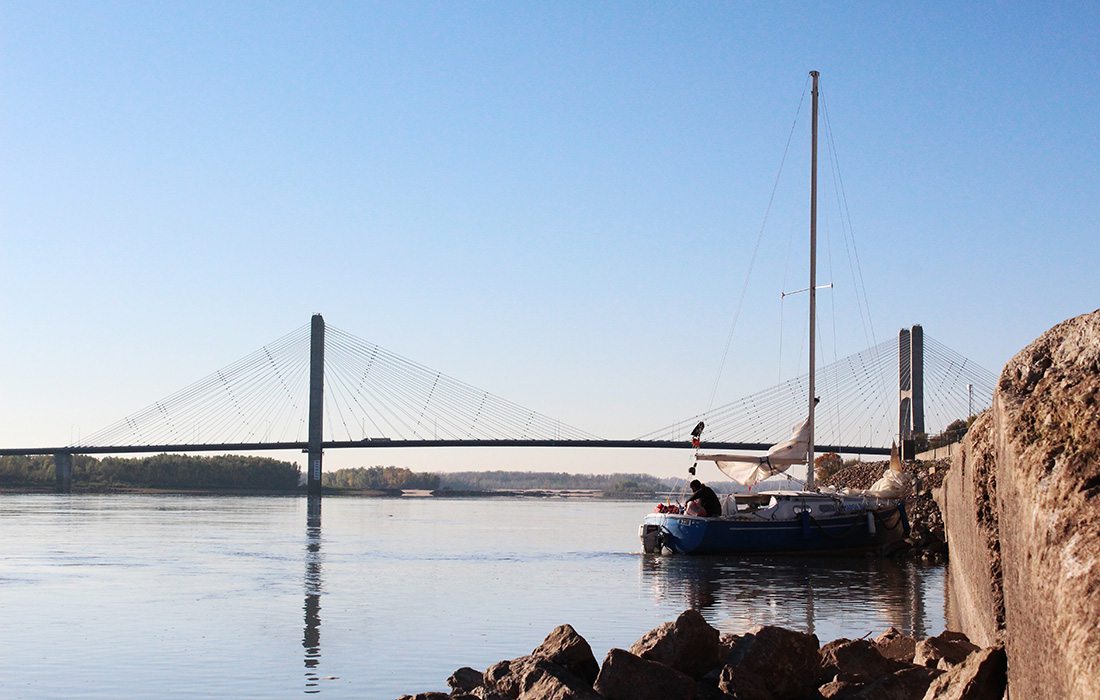 2552 B S. Campbell, Springfield, MO // 417-882-8040


Nestled along the banks of the Mississippi River is the port town of Cape Girardeau. Cape is a blend of inspiring cultures, sports, entertainment and  tasteful temptations for the palate, with dining options ranging from spicy Caribbean and soulful creole to American classics and Mexican delights. The atmosphere at these local favorites provides an opportunity to get lost in conversation. After you indulge, explore all Cape has to offer with eclectic shops, award-winning breweries and wineries, a full-service casino on the Mississippi Riverbank and a comedy club bringing in national acts weekly—just to name a few.