Travel
Guide to the Best Places to Visit in Missouri and Arkansas
Plan a day trip or weekend getaway this to one of these 12 midwestern hot spots in Missouri or Arkansas.
Apr 01 2022 at 9 a.m.

Take a look to find places in the midwest region that you can visit for the day or turn into a weekend getaway. From places in Arkansas to Missouri, you're sure to find a spot to tour. Join those who come from all around the country to experience Missouri and Arkansas natural beauty, outdoor action, compelling history, world-class museums, local shopping and so much more! Begin planning your next vacation now.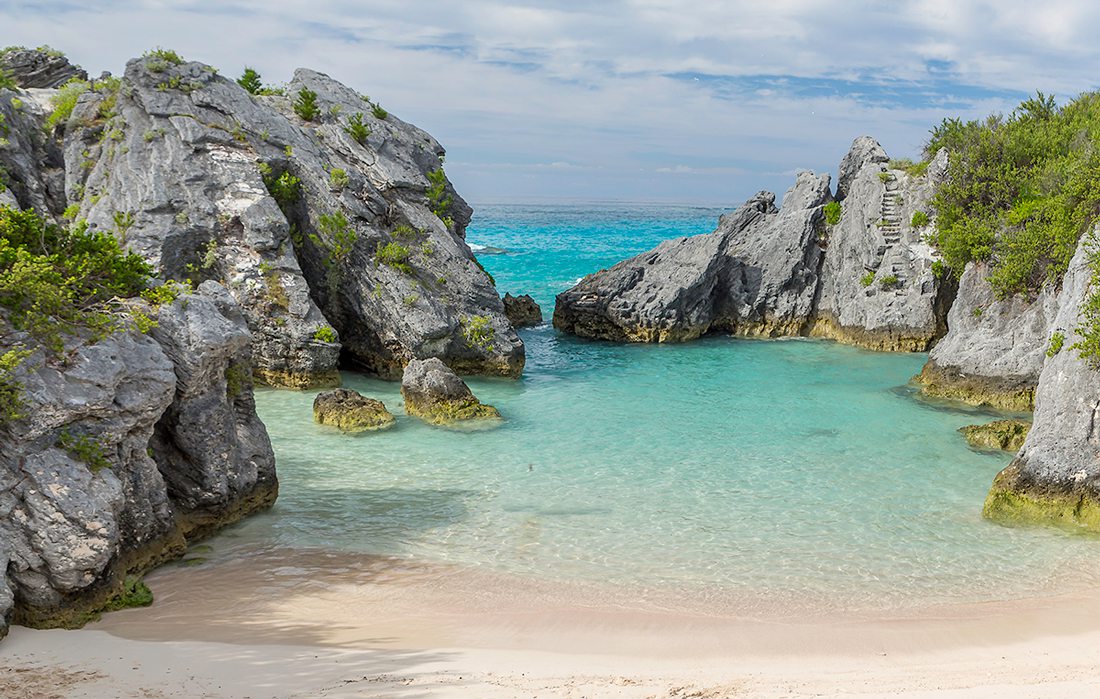 AAA Travel
The release of vaccines to battle COVID-19 offers a light at the end of the tunnel of this long pandemic, and travelers can expect brighter days ahead after many deferred their vacations last year.
The Tropics Are Calling!
Travelers are starting to rediscover the world, and AAA Travel encourages people to book their vacations early because inventory is going fast for 2022 and even for 2023. In addition to amazing domestic destinations, like National Parks, travelers are also planning trips through AAA Travel partner Pleasant Holidays to tropical locales like Punta Cana, Mexico, Hawaii and the Caribbean. And with continuing changes in travel restrictions and requirements, it's never been more important to book your trip with a trusted Travel Advisor. To contact the Springfield AAA Travel office, call 417-882-8040 or visit 2552B S. Campbell.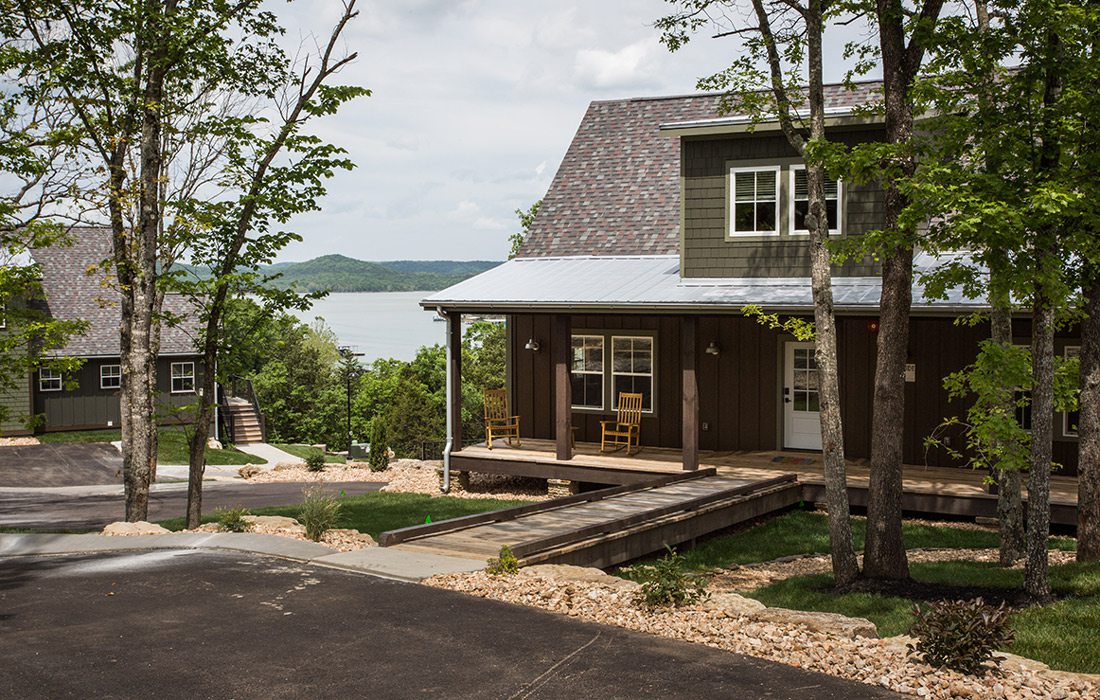 Phase III is nearing completion with the addition of The Heights 5-bedroom cabins that will easily accomodate 14 guests. One more breathtaking view is avaliable from the 5-bedroom Bluff cabins. Whether you stay poolside or bluffside, the new cabins all include fully stocked modern kitchens, firepits, dining tables with a view, and more than enough room to accommodate you and your guests.
Get on the Water
The resort offers an easy-to-access boat ramp, as well as a 12-slip covered concrete boat dock, which includes a swimming platform, step out stairs and a fish cleaning station to take care of that catch of the day. Don't have a boat of your own? Rent a brand new 150hp, 10-person tritoon from the resort. We drop off and pick up all pontoons during the rental.
Enjoy the Resort
Jump right into one of their two salt water pools, while the kids splash around on the splash pad. Had a long day on the lake? Kick back and have a drink in one of the relaxing heated whirlpools offered. The resort also provides an amazing pavilion area to host reunions, birthday parties or any gathering or celebration.
Take in the Beauty
Step right outside of your cabin door and take in the beautiful nature of the Ozarks. Start your day off with a cup of coffee and enjoy the morning wildlife, then relax on the deck and watch the sun go down as it shines on beautiful Table Rock Lake. End your evening under the starlit sky.
Book your trip now, because this amazing lakeside getaway fills up far in advance!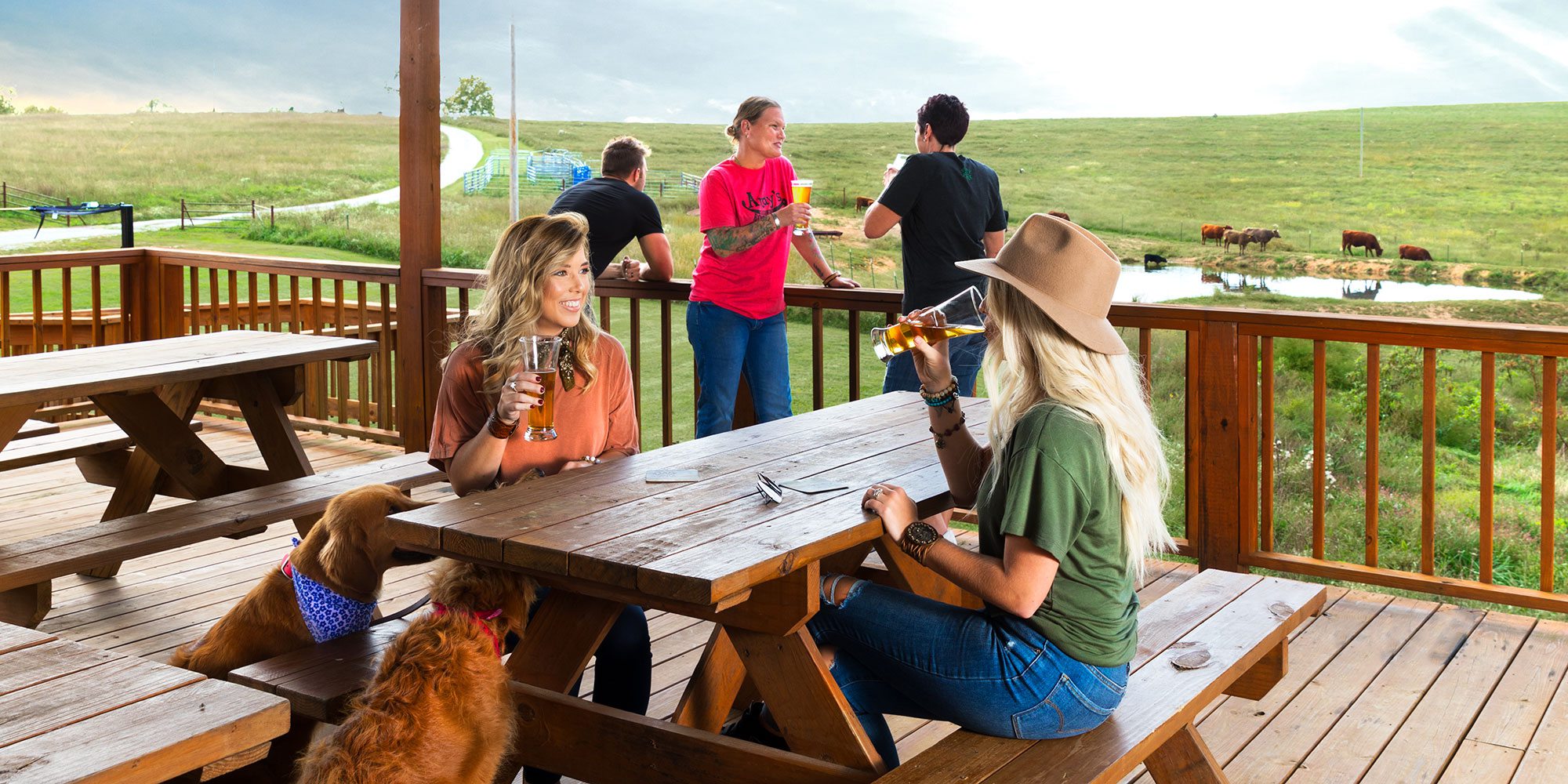 Do you love sitting outdoors, enjoying a fresh, handcrafted beverage from a local, independently owned company that celebrates the Ozarks with every sip?
The Barn
Piney River Brewing Company's taproom, the BARn, is located in an 80-year-old barn on their farm in South Central Missouri. Large, outdoor decks overlook pastures where you can enjoy their award-winning beers while watching cows and wildlife in the fields and the sunset over the horizon.
Stay Awhile
The Piney River Bed & Brewing, a farmhouse on the farm, is now available to rent and stay awhile in their neck of the woods, enjoying float trips, fishing, hunting and foraging... but most of all, enjoying Piney River's delicious brews!
660-438-2090
It's worth the gas! Benton County, Missouri provides a plethora of exceptional opportunities. Whether you want to have a family weekend in a charming downtown, take on scenic trails or enjoy some great food and drink, you won't have to go far.
New Adventures
Benton County, Missouri, is the place to explore and find new adventures this year. With access to two of Missouri's largest lakes ­­— Truman Lake and the Osage Arm of Lake of the Ozarks — it makes for a great family vacation. You'll find options for hiking, biking, golfing, dining, shopping, boating, fishing, camping, taking in history and events. Benton County offers a unique natural landscape for outdoor enthusiasts and quaint downtowns that boast a very unique shopping atmosphere. Take in family-owned dining that you won't find in the big cities. If you haven't been to Benton County, Missouri, what are you waiting for? For more information, visit Visitbentoncomo.com.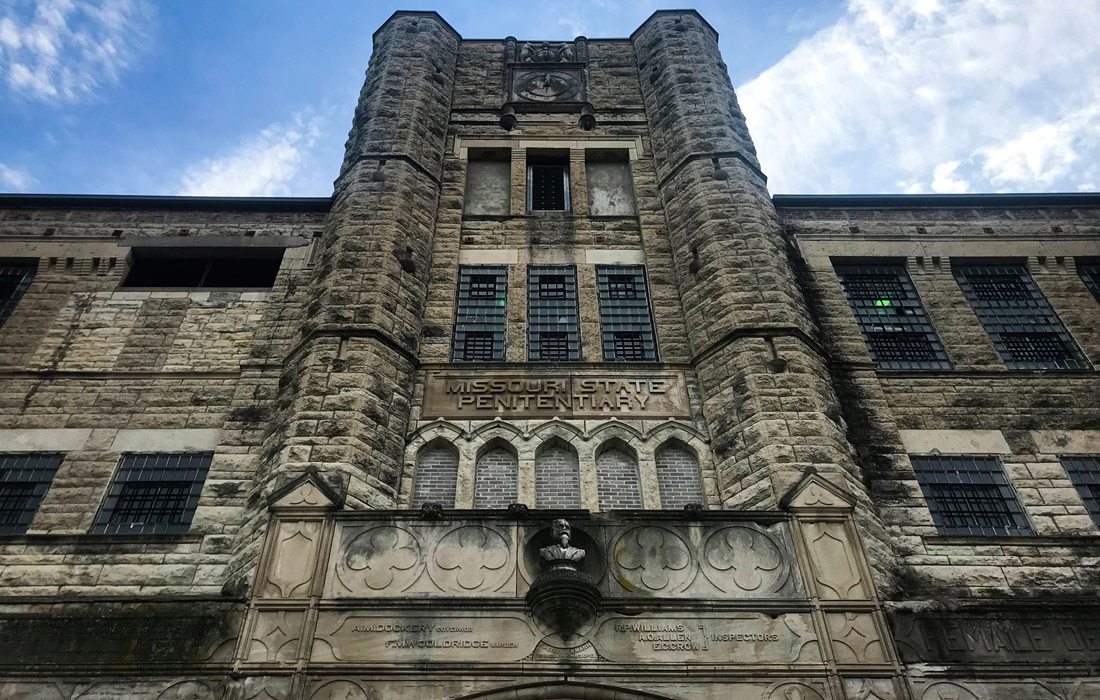 866-998-6998
Hair Raising History Tours
Named the "Bloodiest 47 Acres in America" in 1967 by Time magazine, the Missouri State Penitentiary (MSP) is a beloved treasure to history buffs and thrill-seekers alike. Take a history tour to learn of the penitentiary's 168-year operation and infamous criminals who were housed inside "The Walls." Guests will walk through once-overcrowded housing units and the gas chamber where 40 inmates took their final breaths. For a spooky time, take a night ghost tour to reveal MSP's haunting past and the unusual, unexplained occurrences experienced in darkness. Feeling brave? Gather a group of friends to conduct your own 3-, 5-, or 8-hour paranormal investigation.
Explore the Dungeon Cells
After a two-year hiatus and ongoing preservation efforts, Housing Unit 4 is reopening to tours in 2022. Built in 1868 for post-Civil War criminals, the oldest housing unit is a fan-favorite sure to leave guests in awe. Guests get chills immediately as they enter and trek down the stairs to the dreaded dungeon cells. The stories of infamous inmates Charles "Sonny" Liston and John B. "Firebug" Johnson are popular highlights of the guided tours.
Glimpse Into Life at the Prison
Before or after your tour, make sure to visit the MSP Museum to be mesmerized by the memorabilia collection. Items such as contraband, leatherwork, historic photos, and more give visitors a unique glimpse into life at the prison. The Missouri State Penitentiary is approximately 2½ hours from the city of Springfield and tours are available March–November. Do time in Jefferson City and lock up your tour at MissouriPenTours.com.
Experience wine country in scenic Hermann, Missouri, a small town with big adventure.
Explore Hermann
Nestled amongst the rolling hills of the Missouri River Valley, Hermann is a hidden gem rich in history and loaded with outdoor adventure, boutique shopping, impeccable eats and alluring wineries, distilleries and breweries. Stay in the heart of downtown amidst beautiful German architecture or perched on a hillside with views as far as eyes can see. Ideal for romantic getaways, girlfriend and guys getaways, Hermann is where memories and traditions are made.
Stroll through historic downtown Hermann and peruse the many locally owned shops featuring antiques, boutique items, locally sourced and hand-crafted goods, fine arts and other unique finds. With all that excitement be sure to watch the clock because you won't want to miss the beautiful sunsets at the Riverfront Park or atop Grand Bluffs at Katy Trail.
Missouri Wine Country
Hermann has always been known for its many exceptional wineries and engaging tours. Stop by one of the many historic area wineries, plus pop into local microbreweries and distilleries, and take home your favorite bottles.
Here, you can experience unique authentic German-style cuisine in a renovated carriage house, sip wines, brews, and spirits in beautiful cellars, or try something new in a hip and trendy atmosphere.
Make Hermann your destination for a weekday getaway or for one of the many festivals held each year, such as Maifest, Oktoberfest and Christmastime in Hermann. Travel memories await.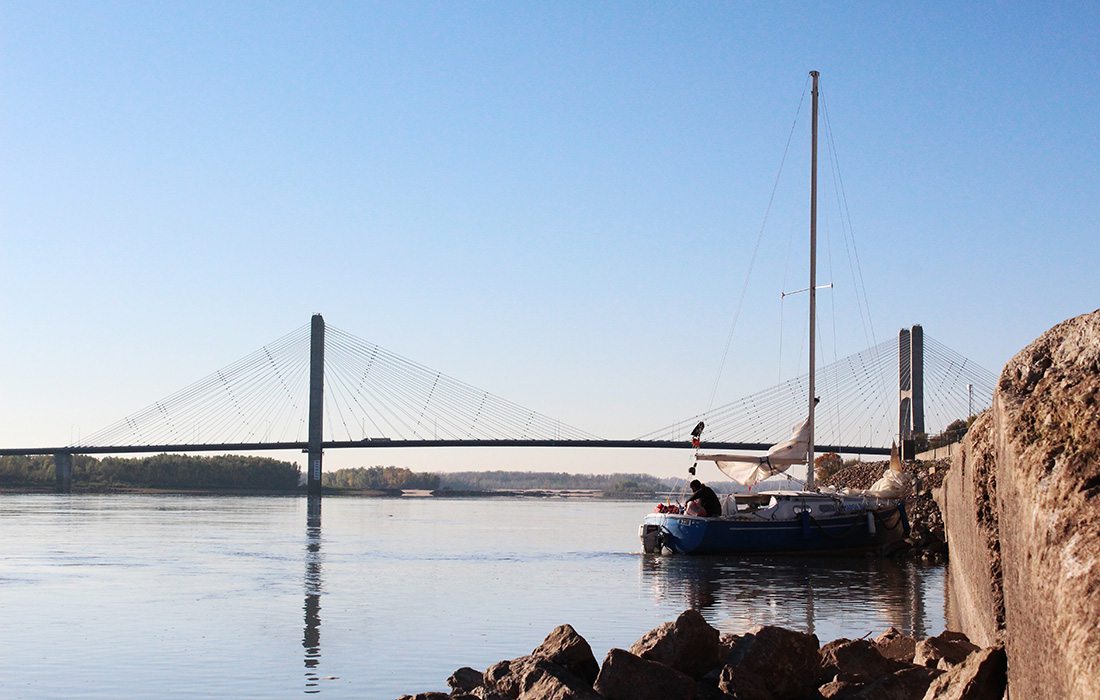 Girardeau, which is one of Missouri's oldest river towns.
Visit the River Town
From its easily accessible, central location to the many historic sites, museums and monuments, Cape is the perfect setting for a getaway. The vibrant riverfront downtown features eclectic shops and boutiques as well as local casual and fine dining.

Give It a Gamble
Also downtown is a full-service casino located on the Mississippi Riverbank. Cape Girardeau is sure to be your new favorite escape any time of year. Start planning with visitcape.com.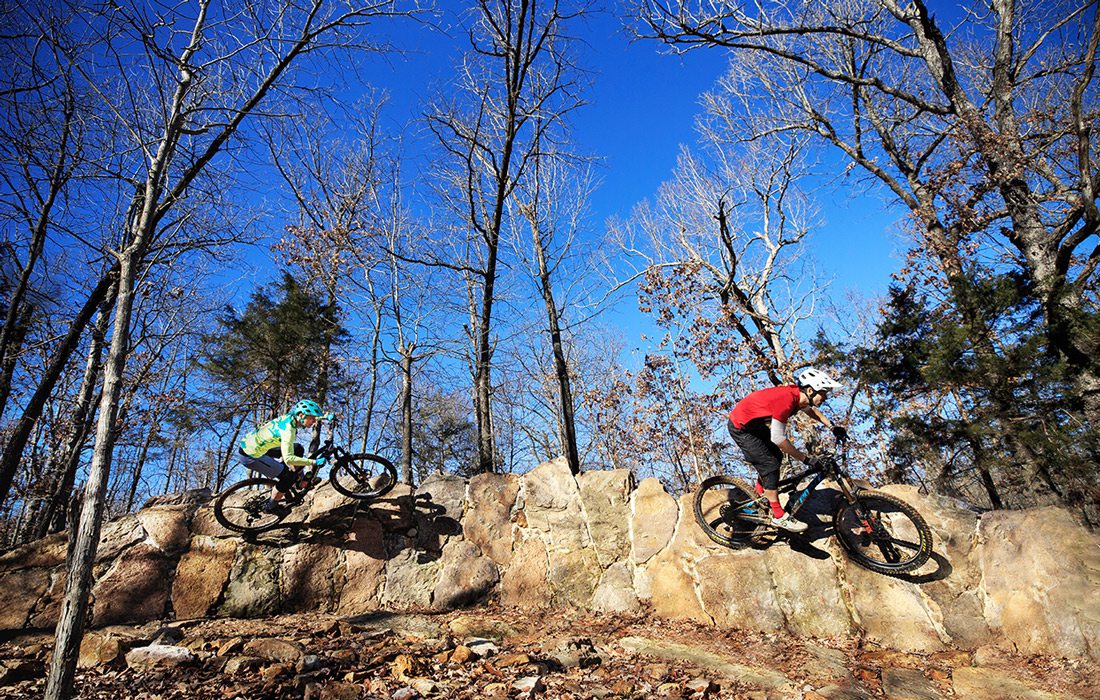 800-972-7621
Get Outdoors and Adventure
Spring has sprung and the best place to enjoy the outdoors is Springdale! Try your hand at the archery ranges of the J.B. & Johnelle Hunt Family Ozark Highlands Nature Center, and test your mountain bike skills at Fitzgerald Mountain or Runway Bike Park, the nation's largest pump track. Skate year-round on the region's only ice rink at The Jones Center or step back in time on an excursion train ride through the Boston Mountains. Is a bird's eye view more your style? Soar over the gorgeous Ozarks in an unforgettable helicopter tour.
Sip Back and Enjoy the Show
After all of that adventure, sit back and relax with a craft beer, delicious wine or cider made right here in Springdale. Finally, enjoy the show at the Rodeo of the Ozarks this June or catch a Cardinals away game against the NWA Naturals at Arvest Ballpark.
Learn more at ExploreSpringdale.com or download our app today.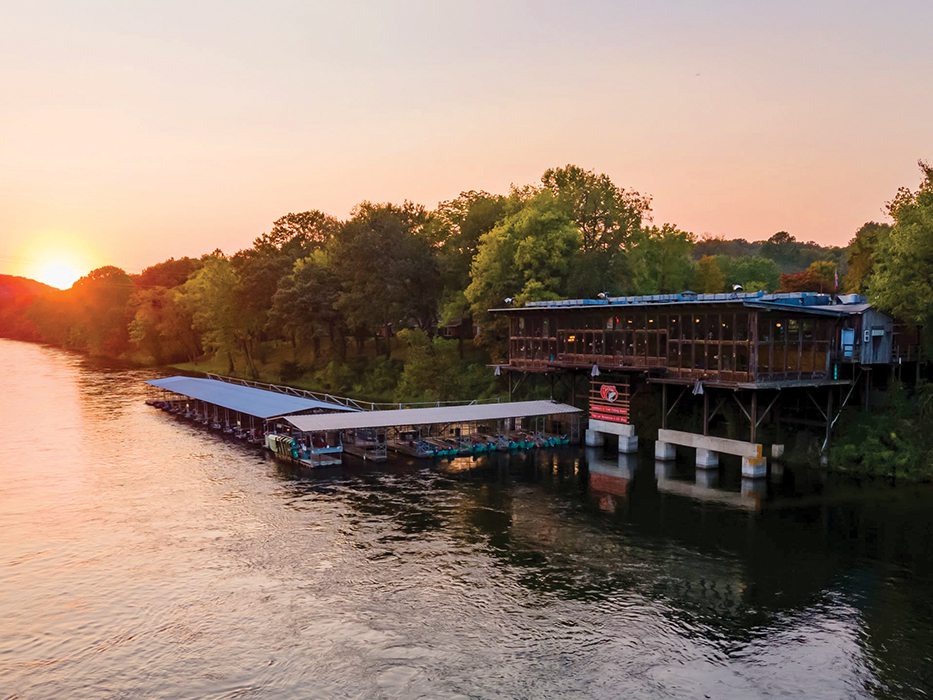 Not Your Average Fishing Trip
Disconnect and unwind at Gaston's White River Resort, where unspoiled natural beauty and adventure are waiting around every bend. Fish in style and comfort at America's #1 trout fishing resort that brings anglers from coast to coast for the ultimate White River experience.
Learn From Master Fly Fishermen

Create lifelong memories with loved ones in the scenic Ozark Mountain region while on a one-of-a-kind guided fly-fishing trip. Need lessons? Attend fly-fishing school with a master fly fisherman.
Unforgettable Luxury and Relaxation

Experience luxury across Gaston's 400-acre resort that contains one of the south's finest restaurants serving up bison, scallops and fresh rainbow trout. Relax in riverbank cottages that offer a cozy place for two or a lodge with ten private bedrooms. Revel in the expansive amenities such as a private club, swimming pool, tennis courts and a landing strip for fly-in guests. Come for the unforgettable experience and be a part of Gaston's family.