Travel
Guide to the Best Places to Visit in Missouri and Arkansas
Plan a day trip or weekend getaway this to one of these 12 midwestern hot spots in Missouri or Arkansas.
Apr 01 2021 at 9 a.m.

Take a look to find places in the midwest region that you can visit for the day or turn into a weekend getaway. From places in Arkansas to Missouri, you're sure to find a spot to tour. Join those who come from all around the country to experience Missouri and Arkansas natural beauty, outdoor action, compelling history, world-class museums, local shopping and so much more! Begin planning your next vacation now.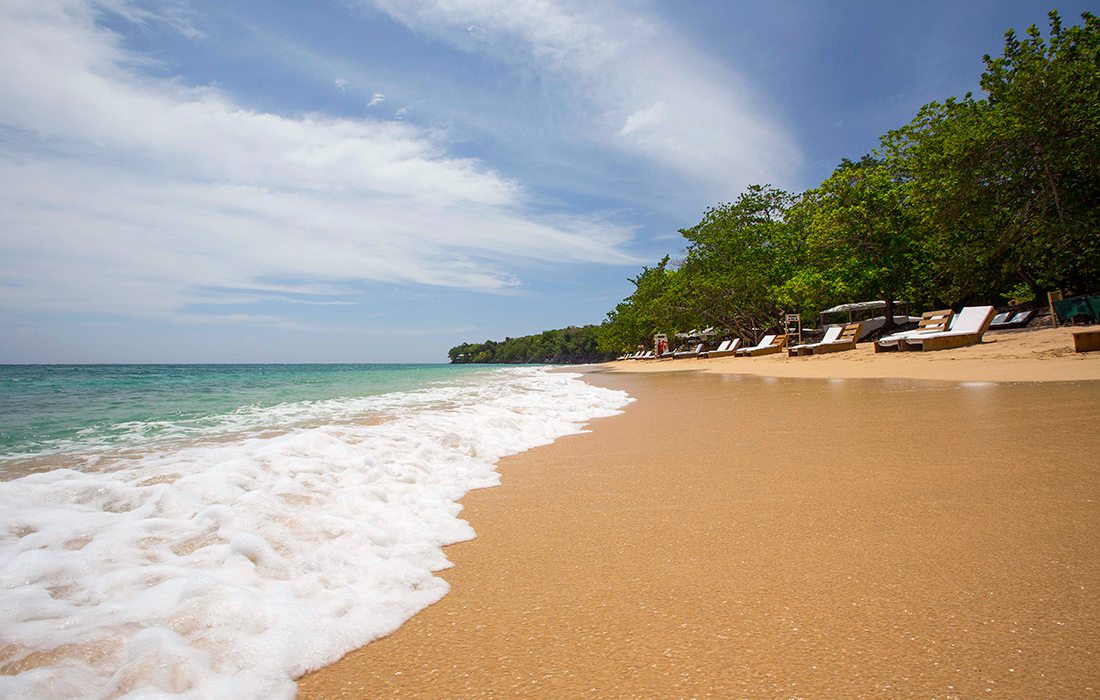 AAA Travel
The release of vaccines to battle COVID-19 offers a light at the end of the tunnel of this long pandemic, and travelers can expect brighter days ahead after many deferred their vacations last year.
Navigating the Changes
"It's never been more important to book with a travel professional who can help you navigate all the changes in the travel industry," says Jan Borje, vice president of AAA Travel.
Down the Road
AAA Travel recommends caution for the time being for those who make the personal decision to travel. You can take steps to keep yourself and others safe, and trips by car remain the preferred mode of transportation for now. This period of lockdowns also presents the perfect time to plan bigger trips down the road, including tropical destinations like Hawaii with AAA and Pleasant Holidays.
Contact your Springfield AAA Travel office today!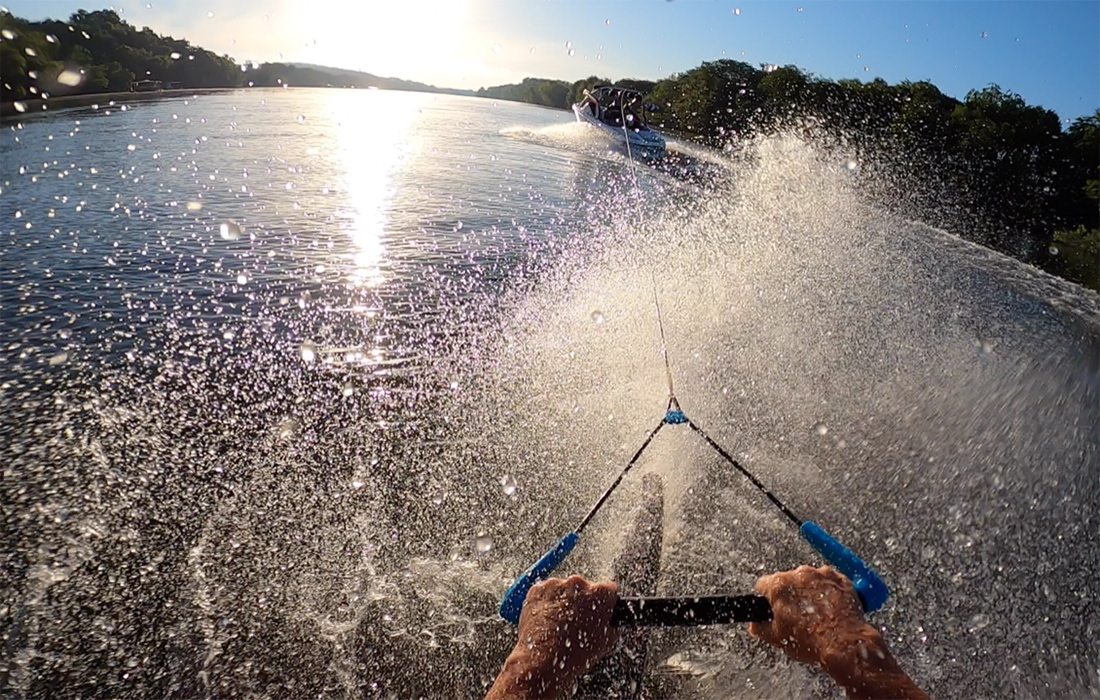 It's the season to explore Benton County, Missouri! Whether you are out for a family vacation, work retreat or any special occasion, Benton County has everything you are looking for.
Outdoor Adventures
Get out on the water and enjoy great fishing and exciting water sports on two of the largest lakes Missouri has to offer. Then take time to test your golf game on two beautiful courses while enjoying the stunning views of the Ozarks! Benton County is also home to many biking, hiking and ATV parks and trails including Drake Harbor Recreational Trails, the Truman Lake Mountain Bike & Hiking Park, the Butterfield Overland Stagecoach Route and conservation areas. This outdoor lover's dream destination is just a short drive from the big city!

Even More to Eat and Do
You can also enjoy a different kind of adventure by exploring the historic downtowns and museums of Cole Camp, Lincoln and Warsaw. Grab a bite to eat at one of the locally and family owned restaurants, where you will experience not only mouthwatering entrees, but impeccable service as well. Make sure to also check out the local thrift stores, antique malls, flea markets, quilt shops and boutiques. Your next charming getaway awaits you in Benton County, Missouri!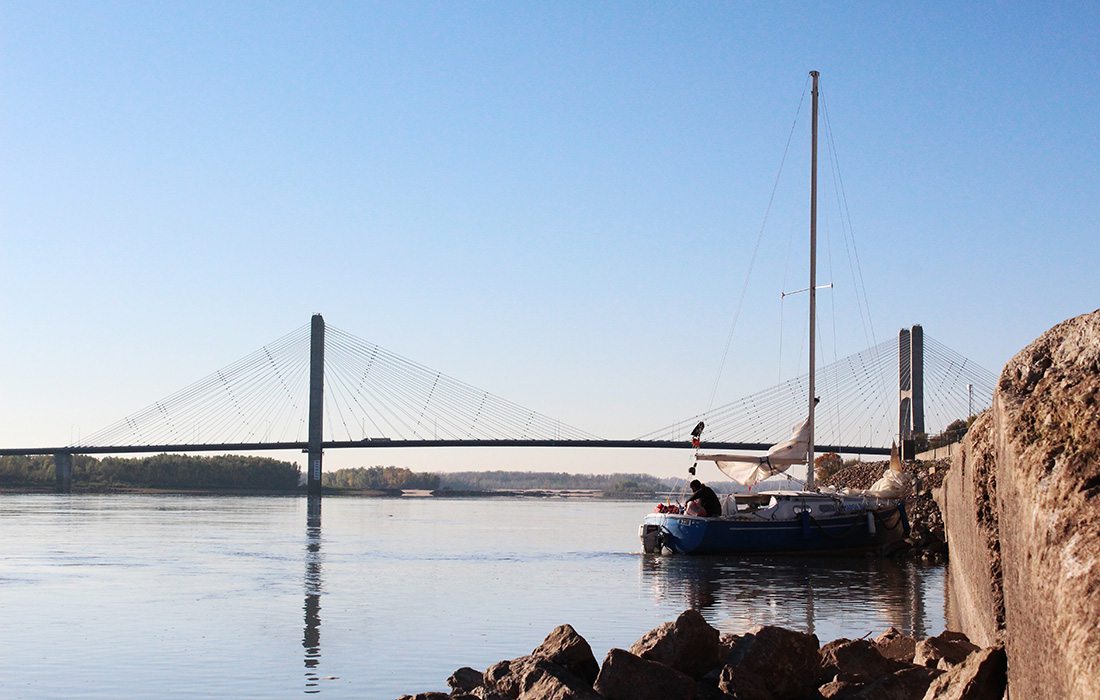 Nestled along the banks of the Mississippi River is the port town of Cape Girardeau. Cape is a blend of inspiring cultures, sports, entertainment and tasteful temptations for the palate.
Have a Bite
Cape offers amazing dining options ranging from spicy Caribbean and soulful Creole to American classics and Mexican delights. The atmosphere of the local favorites offers you the opportunity to get lost in the beautiful conservation of southeast Missouri.

Explore Cape
Get out and explore all the fun and excitement Cape has to offer. Enjoy the eclectic shops, have a drink at the award-winning breweries and wineries or take your chances at the full service casino, located on the Mississippi Riverbank. You can even have a laugh at the comedy club, which brings in national acts weekly.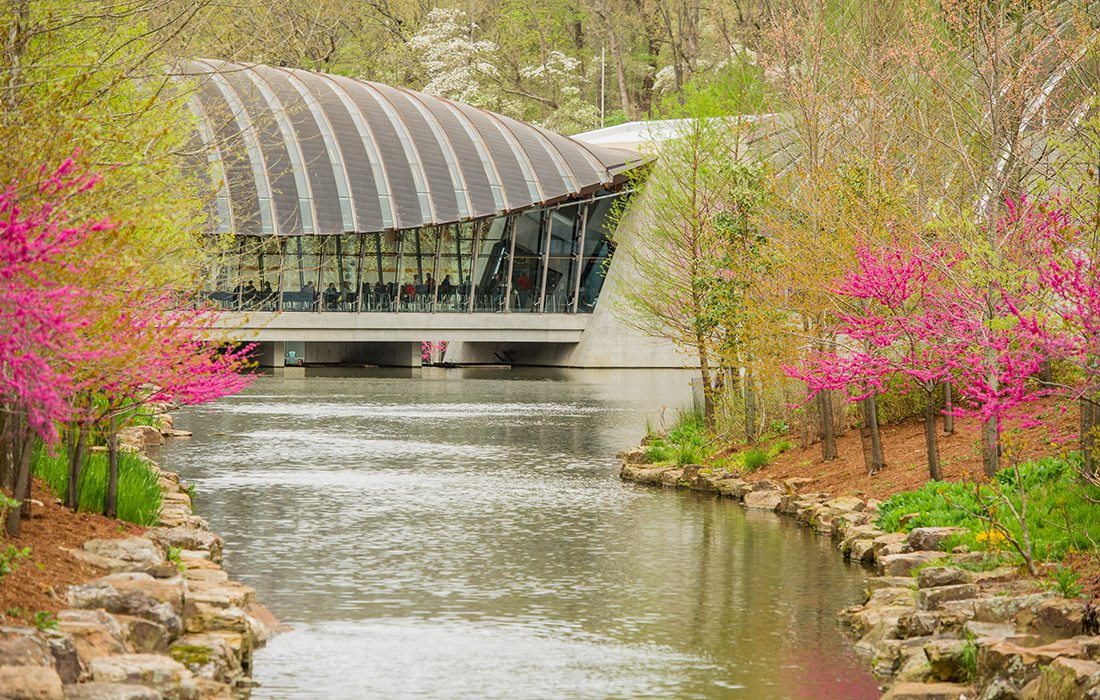 Art and nature are in bloom at Crystal Bridges! Crystal Bridges Museum of American Art in Bentonville, Arkansas, is the perfect destination for a springtime getaway. With a collection spanning five centuries of American masterworks, a new exhibition dedicated to craft and five miles of walking and biking trails, there's something for everyone at Crystal Bridges.

Art: Crafting America
February 6 – May 31, 2021
Featuring 120 works in ceramics, fiber, wood, metal, glass and more unexpected materials, Crafting America presents a diverse and inclusive story of American craft from the 1940s to today.
Nature: Discover the Ozark Forest
Crystal Bridges sits on 120 acres of natural Ozark forest. Watch nature come to life this spring with colorful blooms. Enjoy five miles of walking and biking trails and find 30 sculptures along the trails to enjoy art in nature.
Get tickets and plan your visit at CrystalBridges.org.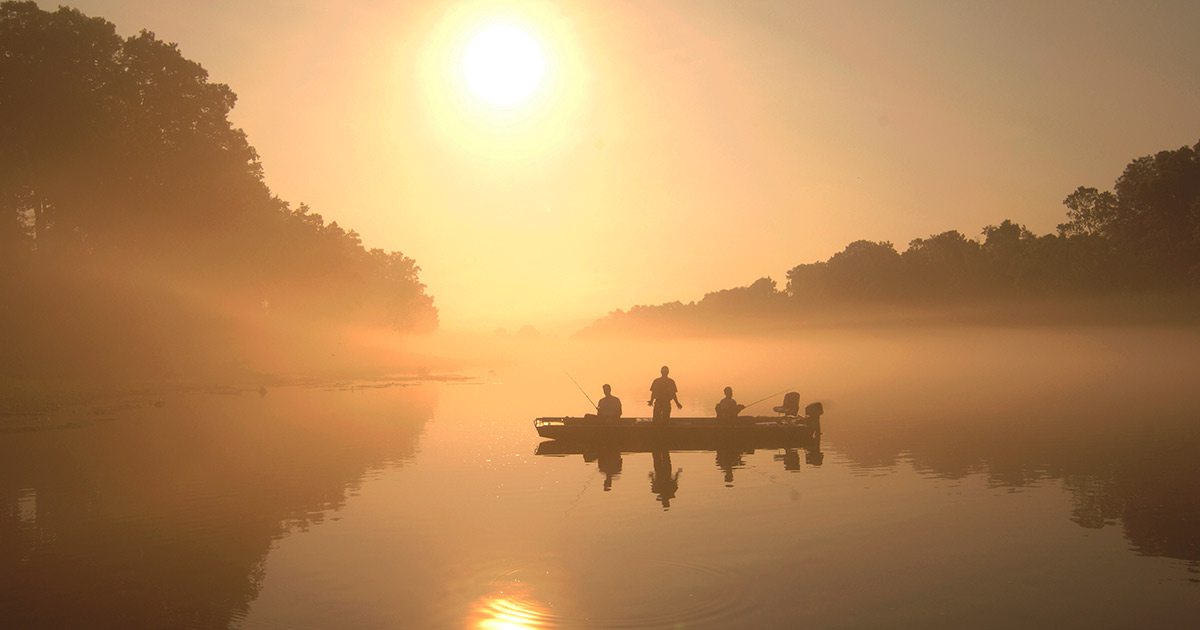 Come for the world-class trout fishing—stay for the relaxation and fun!
The Great Outdoors
The scenic beauty of the White River is just the beginning, as trophy trout lurk around every log and Gaston's expert fishing guides show you the sweet spots. Nearby hiking and biking trails are calling you to Ozark adventure—or grab a kayak and set out for a paddle on Bull Shoals Lake.
Dinner with a View
Meanwhile, Gaston's award-winning waterfront restaurant is cooking up new specials from pan-seared fresh trout to steaks, pasta, salads and dessert. The chef will cook up your own catch of the day while you enjoy a glass of premier wine or an ice-cold beer.
When you add a swimming pool, tennis courts, private club, conference lodge and cottages that house up to 20 people, Gaston's is perfect for any getaway, for you, your family or your company retreat. You can even fly in to their private airstrip!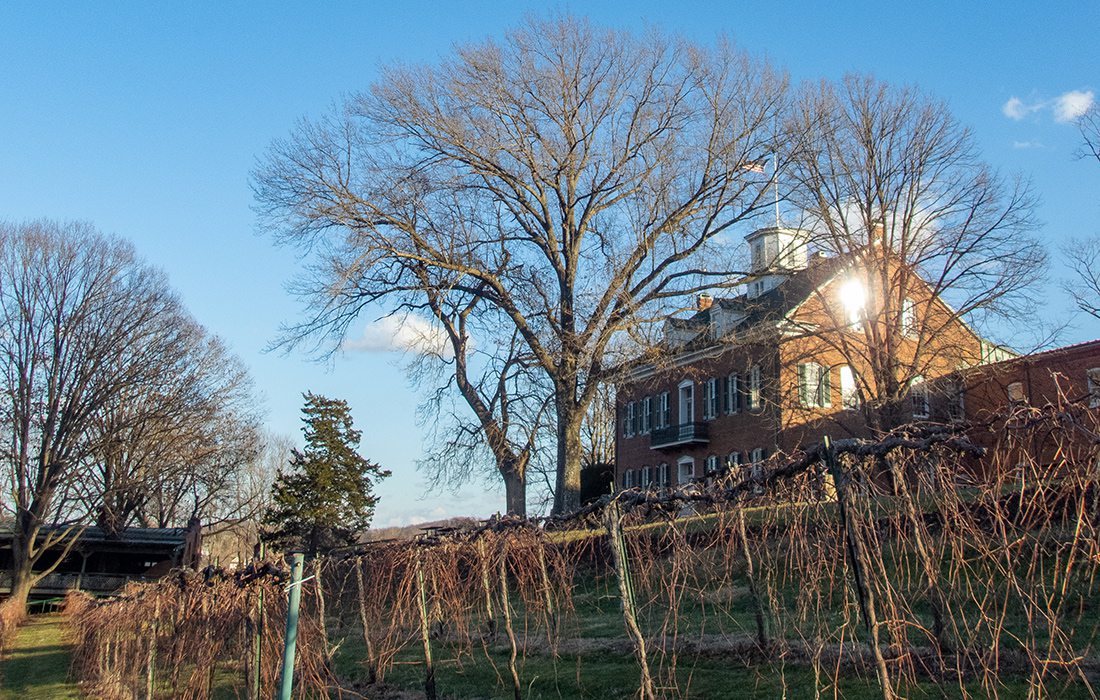 Experience wine country in scenic Hermann, Missouri! This small town is filled with big adventures for you and your guests!
Sip & Savor
Hermann has always been known for its many exceptional wineries and exciting tours. Make sure to stop by one of the 12 area wineries, plus pop into the local micro breweries and distilleries, and take home your favorite bottles! Experience authentic German-style brats and sausages at Hermann Wurst Haus, or have a slice of mouthwatering New York style pizza at 4th Street Pizza. Satisfy your sweet tooth at the Downtown Deli and Custard Shop, then grab yourself a treat for the ride home at Ricky's Chocolate Box.
Hermann Hot Spots
Stroll through historic downtown Hermann and enjoy the many locally owned shops and boutiques, and experience the must-see sunset views from Riverfront Park or the Grand Bluffs at Katy Trail. Hermann is also home to several festivals, such as Maifest and Oktoberfest.

Local Lodging
With lodging establishments that range from guest houses, suites and boutique hotels to motels and bed and breakfasts, you are sure to find the perfect place for you and your guests! There are also plenty of full hook-up RV spots at the Hermann City Park RV Campground, and primitive camping at the Riverfront Park.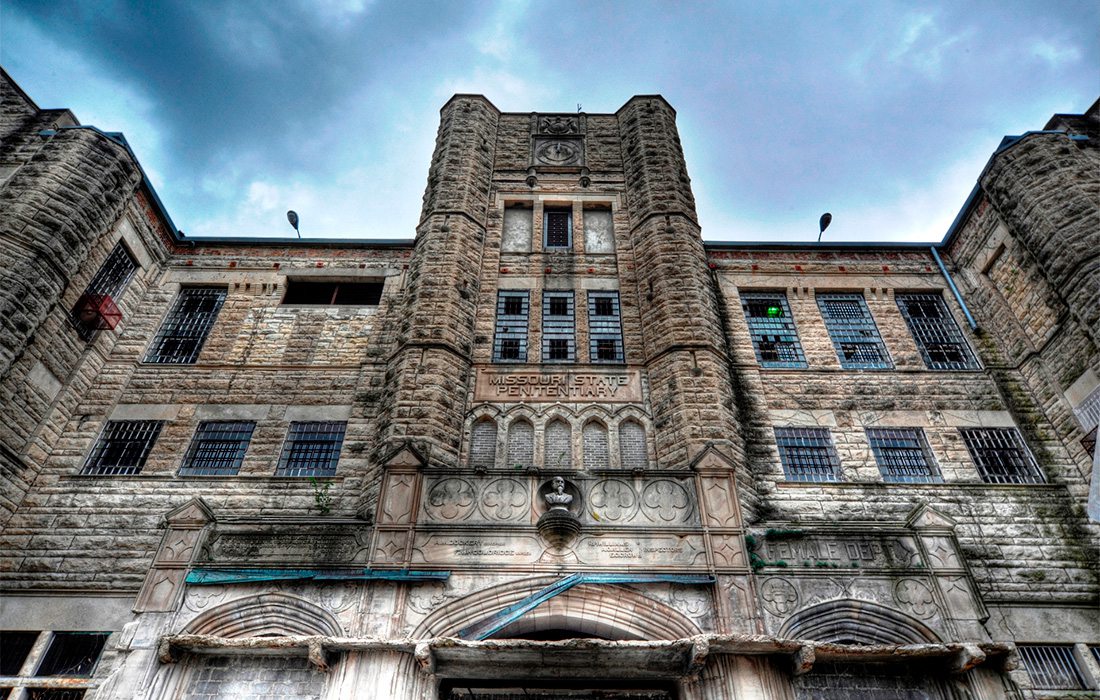 Named the "Bloodiest 47 Acres in America" in 1967 by TIME magazine, the Missouri State Penitentiary (MSP) is a beloved treasure to history buffs and thrill-seekers alike. Take a history tour to learn of the penitentiary's 168-year operation and infamous criminals who were housed inside "The Walls." MSP is approximately 2.5 hours from the city of Springfield. Tours are available from March to November. Do time in Jefferson City and lock up your tour at MissouriPenTours.com.
Experience the Pen
Guests will walk through once-overcrowded housing units and the gas chamber, where 40 inmates took their final breaths. Many of the tour staff worked at the prison in some capacity prior to its decommissioning in 2004; their personal experience provides a unique insight into life at MSP. For a spooky time, take a night ghost tour to reveal MSP's haunting past and the unusual, unexplained occurrences experienced in darkness. Feeling brave? Gather a group of friends to conduct your own 3, 5 or 8-hour paranormal investigation.

Grab Your Contraband
Before or after your tour, make sure to visit the MSP Museum to be mesmerized by the memorabilia collection—items such as contraband, leatherwork, historic photos and more—to get a glimpse into life at the prison.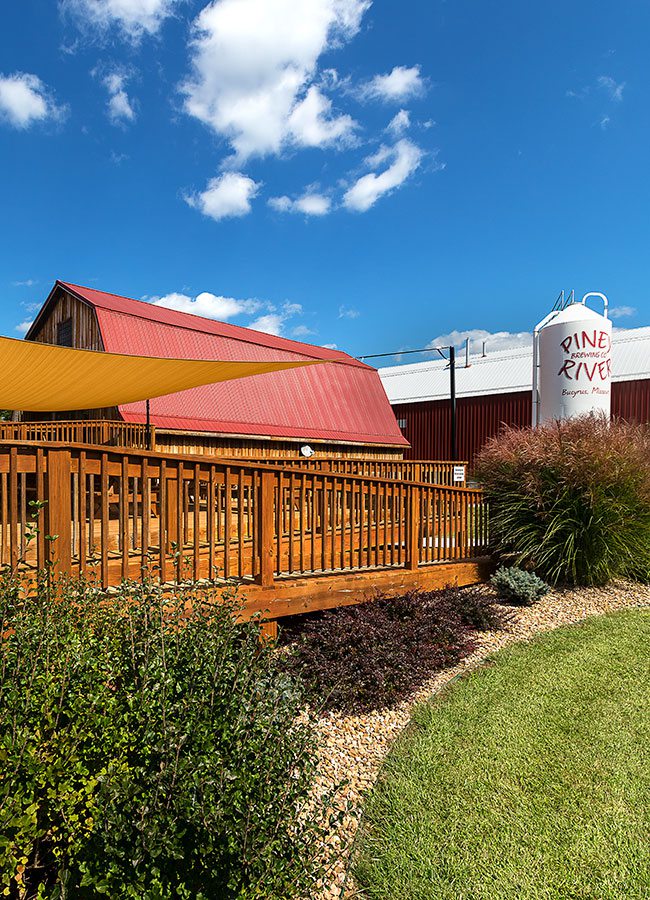 Do you love sitting outdoors, enjoying a fresh, handcrafted beverage from a local, independently owned company that celebrates the Ozarks with every sip?

The Barn
Piney River Brewing Company's taproom, the BARn, is located in an 80-year old barn on their farm in South Central Missouri. Large, outdoor decks overlook pastures where you can enjoy their award-winning beers while watching cows and wildlife in the fields and the sunset over the horizon.

Stay Awhile
The Piney River Bed & Brewery, a farmhouse on the farm, is now available to rent and stay awhile in their neck of the woods, enjoying float trips, fishing, hunting and foraging… but most of all, enjoying Piney River's delicious brews!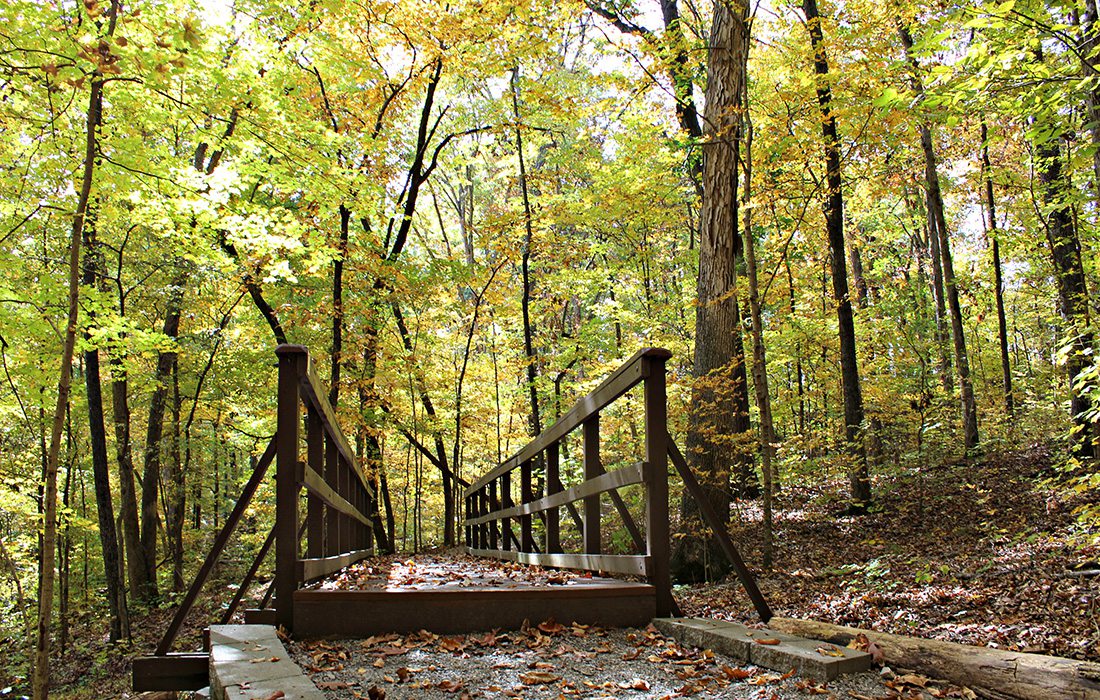 Springdale Chamber of Commerce
PO Box 166, Springdale, Arkansas // 479-872-2222

Sprint into springtime fun with an exciting getaway to Springdale, Arkansas. Bring family, friends or co-workers and enjoy all the beauty the area has to offer. Book your reservations online today to one of Arkansas's top tourist destinations.
Tour and Explore
Take flight with Fly ARH on an exciting helicopter tour over the Ozarks or hop on board for an exciting train ride through the Boston Mountains on the Arkansas & Missouri Railroad. Test your mountain bike skills at Fitzgerald Mountain or experience the nation's largest pump track at Runway Bike Park. Learn about the rich history of Springdale, Arkansas from the Shiloh Museum of Ozark History and the brand new J.B. and Johnelle Hunt Family Ozark Highlands Nature Center.
Springdale Favorites
Sample amazing locally crafted beer, wine and cider from Saddlebock Brewery and Sassafras Springs Vineyard. Catch a ball game and fireworks at Arvest Ballpark or experience a wide variety of events, from bull riding to monster truck shows, hosted at Parsons Stadium. Skate year-round at the region's only ice rink located at The Jones Center. Make sure to stop downtown to grab a souvenir from one of the city's unique boutiques.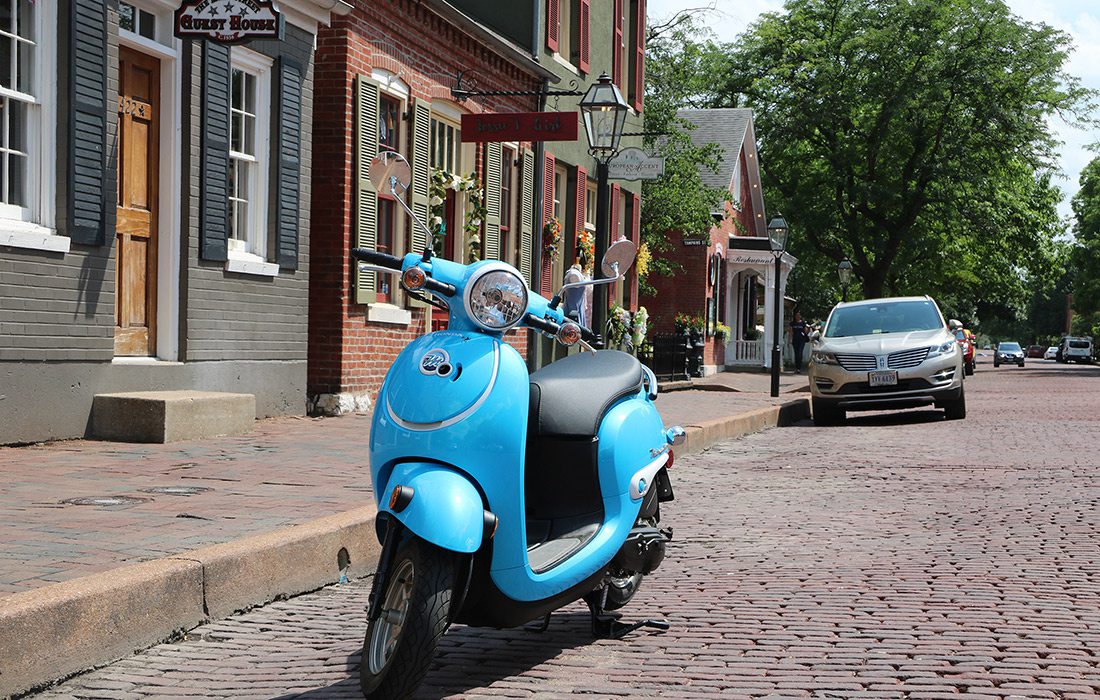 Spring is here, and it's time to start planning a weekend getaway. Nestled alongside the Missouri River, just west of St. Louis, you'll find St. Charles. Born from bold explorers and artful traders, St. Charles blends its daring French heritage with a down-to-earth Missouri attitude.
Immersive Options
St. Charles is historically awesome, rich in culture and abundant with playful experiences. Discover historic Main Street for unique shopping and dining opportunities, explore the beautiful Foundry Art Centre to stroll the gallery or visit with a working artist, or try your luck at the Ameristar Casino Resort Spa. If you're looking to indulge in the art of the vine, head out to Historic Missouri Wine Country, featuring more than a dozen unique wineries dotting the rolling hills of the Femme Osage Valley.
Get Active
Feeling adventurous? Take a hike or even bike the KATY Trail, then hop off for a visit to the Gravity Lab at Climb so iLL.
This is the season to make memories! Plan your visit and discover Saint Charles.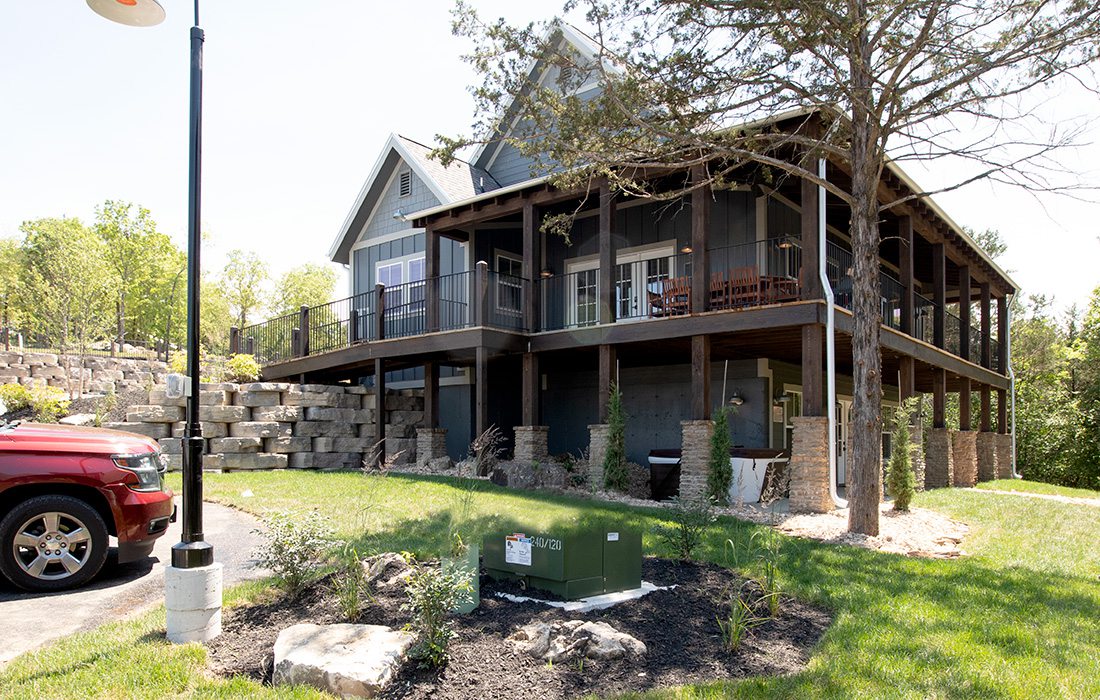 Phase II is complete! Table Rock Shore Resort has added five new cabins, including two more gorgeous, five-bedroom bluff cabins and three additional three-bedroom poolside cabins. Whether you stay poolside or bluffside, the new cabins all include fully stocked modern kitchens, firepits, dining tables with a view and more than enough room to accommodate you and your guests.
Get on the Water
The resort offers an easy-to-access boat ramp, as well as a 12-slip covered concrete boat dock, which includes a swimming platform, step out stairs and a fish cleaning station to take care of that catch of the day. Don't have a boat of your own? Feel free to rent a brand new 150hp, 10-person tritoon from the resort or a boat from one of the close-by marinas, and then come dock at the resort!
Enjoy the Resort
Jump right into one of their two salt water pools, while the kids splash around on the splash pad. Had a long day on the lake? Kick back and have a drink in one of the relaxing heated whirlpools offered. The resort also provides an amazing pavilion area to host reunions, birthday parties or any gathering or celebration.
Take in the Beauty
Step right outside of your cabin door and take in the beautiful nature of the Ozarks. Start your day off with a cup of coffee and enjoy the morning wildlife, then relax on the deck and watch the sun go down as it shines on beautiful Table Rock Lake. End your evening under the starlit sky as you enjoy a complimentary s'mores kit offered to all Table Rock Shore Resort guests.
Book your trip now, because this amazing lakeside getaway fills up far in advance!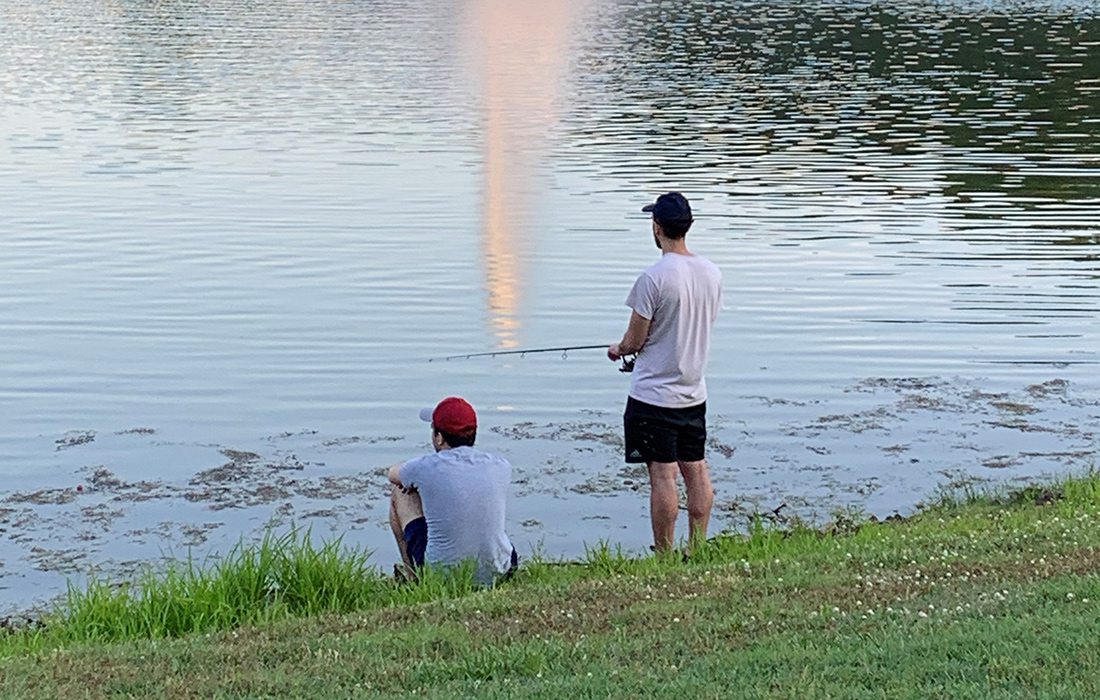 Your next great getaway is just around the corner! Warrensburg, Missouri, is the perfect destination for you and your guests to have an unforgettable time at a reasonable price! Book your trip now to experience all the excitement "The Burg" has to offer.
For the Foodies
Indulge in the many different mouth watering restaurants around town. Some local favorites include Cafe Blackadder, Heroes, Raging Bull Steakhouse and Meyers Market.
Explore The Burg
Warrensburg offers a wide variety of fun for everyone! Get out and explore the many nature trails and parks offered such as Powell Gardens and Knob Noster State Park, or hit the links on one of the three beautiful golf courses in the area. There are also many different hunting and fishing destinations for the outdoorsman!