Travel
Guide to the Best Places to Visit in Missouri and Arkansas
Plan a day trip or weekend getaway this to one of these 12 midwestern hot spots in Missouri or Arkansas.
Jan 01 2021 at 9 a.m.

Take a look to find places in the midwest region that you can visit for the day or turn into a weekend getaway. From places in Arkansas to Missouri, you're sure to find a spot to tour. Join those who come from all around the country to experience Missouri and Arkansas natural beauty, outdoor action, compelling history, world-class museums, local shopping and so much more! Begin planning your next vacation now.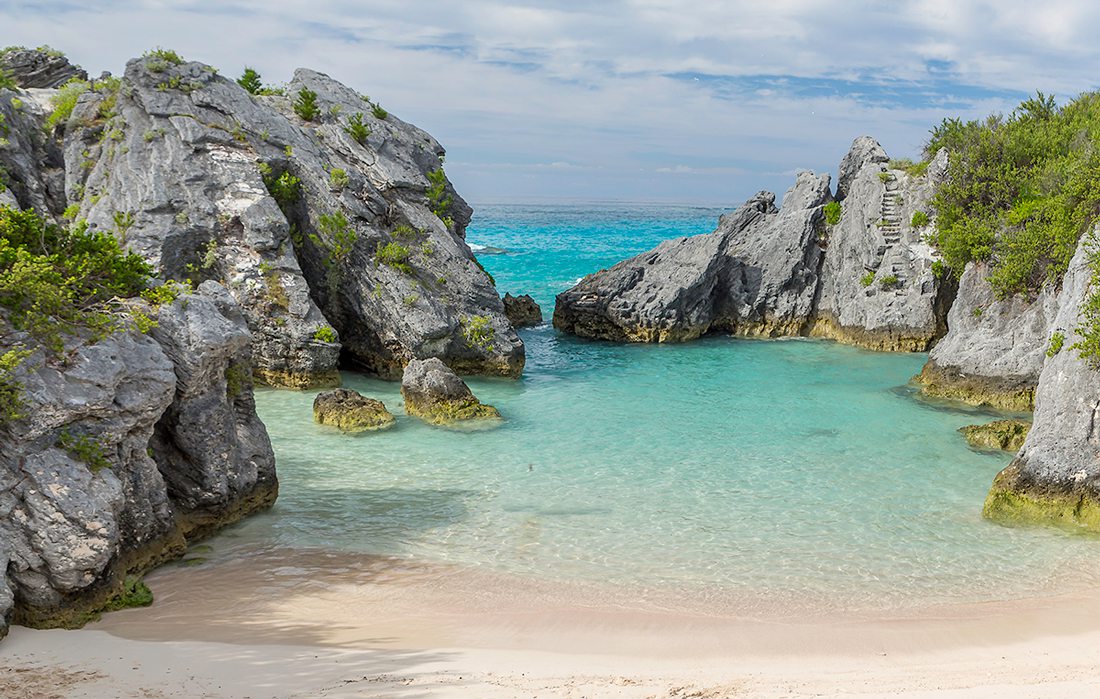 AAA Travel
After staring at their living room walls for a year-and-a-half, Americans are taking to the nation's roadways and skies and enjoying views that include beaches, mountains and even vistas from cruise ship decks.
Travelers Eagerly Resuming Vacations

With the widespread distribution of vaccines, a growing number of travelers have been carefully venturing out. Road trips have been popular recently, with travelers rediscovering amazing domestic locations like National Parks. Travelers are also booking trips to tropical destinations like Mexico, Hawaii and the Caribbean.
Trending Up

"It's definitely trending up," says Jan Borje, vice president of AAA Travel. "We are in full swing, and some countries in Europe are starting to open up. We are encouraging travelers to book now, even if it's for 2022, as inventory is going fast. But there are many opportunities to still get away this year."
Navigating the Plan

It's never been more important to book trips with professional travel advisors, who know what destinations are open and can help travelers navigate through the changing travel landscape. And because of its size and partnerships with a portfolio of trusted cruise and tour suppliers, AAA can offer exclusive benefits and savings.
"If you book travel on your own and something happens, you can spend hours or days on the phone trying to get a live person," says Travel Area Manager Sarah Rader in AAA's Springfield office. "We have the expertise and access to vendors that travelers who book on the Internet just don't have."
For more details, call or visit the AAA Springfield office.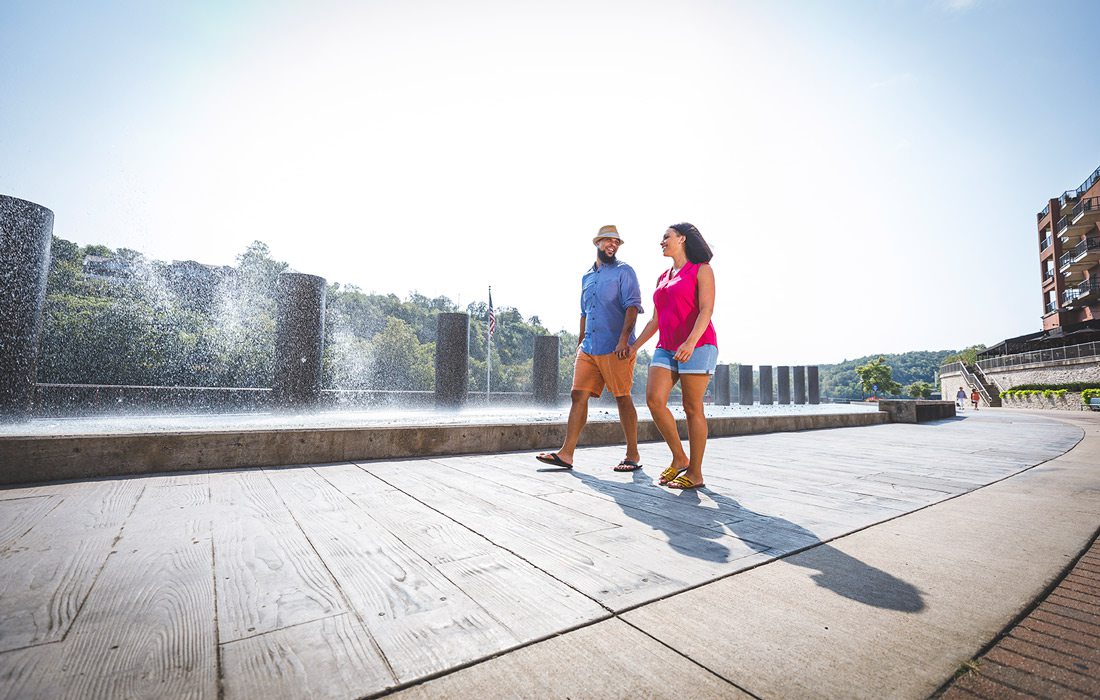 Time for the 47th Autumn Daze Festival in Historic Downtown Branson, September 16 through 18, 9:00 a.m. to 6:00 p.m., Thursday and Friday; Saturday, 9:00 a.m. to 4:00 p.m.

That Fall Feeling

Throughout each day, the entertainment stage features live music from some of Branson's finest entertainers. Crafters and artisans from around the country will have handmade items including woodcrafts, quilts, clothing, jewelry, toys, ironworks, home décor and collectibles. In addition, you can enjoy a food court, a celebrity autograph booth, a sidewalk sale and much more.

Christmas is Coming

At Christmastime, Historic Downtown Branson is hosting Festive Fridays- a series of Friday events, featuring activities and entertainment each week. Enjoy the 30-foot Christmas tree adorned with 18,000 twinkling lights in Liberty Plaza: food and beverages, creative photo ops, discounts from downtown stores and live entertainment featuring talented Branson music groups. Make lasting holiday memories this Christmas season getting festive downtown!
Start planning your getaway at ExploreBranson.com/downtown.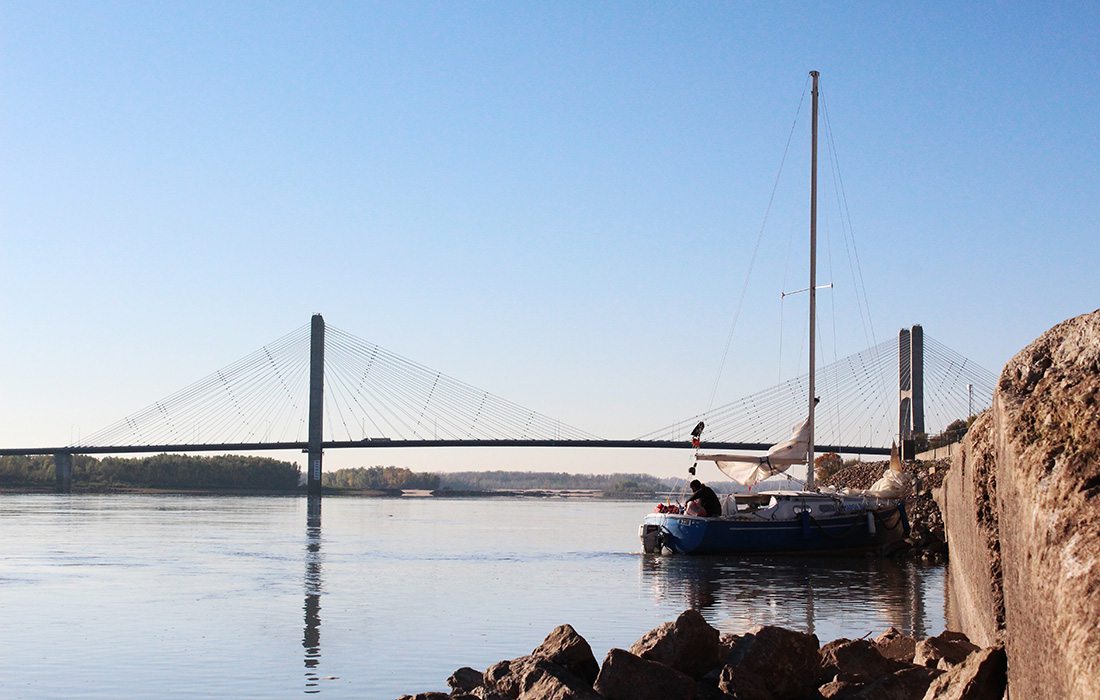 Discover the rich history of Cape Girardeau, which is one of Missouri's oldest river towns.
Visit the River Town

From its easily accessible, central location to the many historic sites, museums and monuments, Cape is the perfect setting for a getaway. The vibrant riverfront downtown features eclectic shops and boutiques as well as local casual and fine dining.

Give It a Gamble

Also downtown is a full-service casino located on the Mississippi Riverbank. Cape Girardeau is sure to be your new favorite escape any time of year. Start planning with visitcape.com.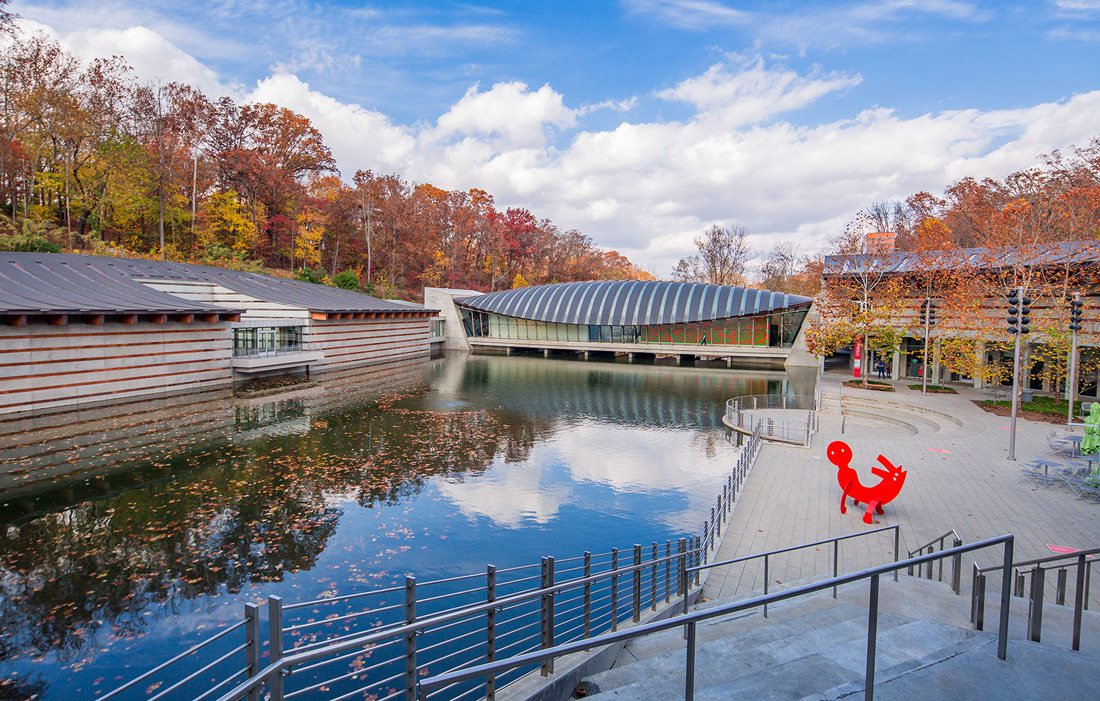 Crystal Bridges Museum of American Art in Bentonville, Arkansas, is one of the best places in the region to experience the fall season.

Leaf Pepping and Art Seeing

At the museum, set on 120 acres of natural Ozark forest, discover breathtaking views and colors, then come inside, have a bite to eat and explore over five centuries of American masterworks. Plus, visitors can experience the return of Crystal Bridges' nighttime outdoor experience, North Forest Lights, this fall. Whether indoors or outside, art  is everywhere!
North Forest Lights Returns!

September 1, 2021 through January 2, 2022
North Forest Lights returns to Crystal Bridges for a third season this fall. For the past two years, over 191,000 visitors have enjoyed an immersive, nighttime walk through five light-and-sound installations. This groundbreaking experience was created by Montreal-based multimedia entertainment studio Moment Factory.
Get tickets and more at CrystalBridges.org.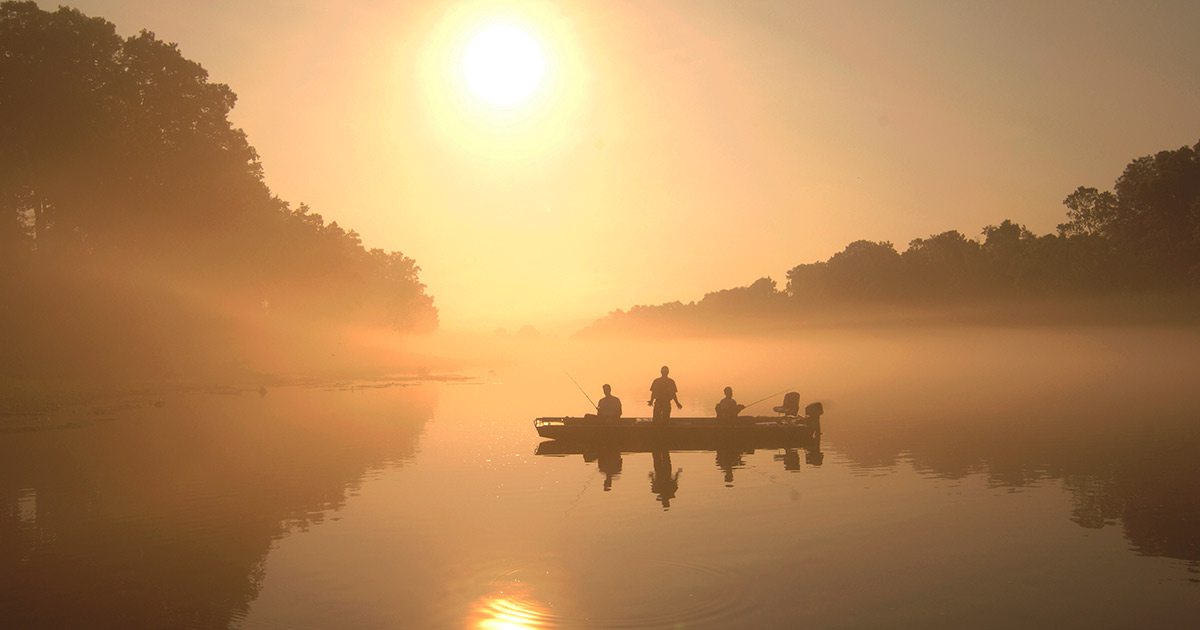 Come for the world-class trout fishing—stay for the relaxation and fun!
The Great Outdoors
The scenic beauty of the White River is just the beginning, as trophy trout lurk around every log and Gaston's expert fishing guides show you the sweet spots. Nearby hiking and biking trails are calling you to Ozark adventure—or grab a kayak and set out for a paddle on Bull Shoals Lake.
Dinner with a View
Meanwhile, Gaston's award-winning waterfront restaurant is cooking up new specials from pan-seared fresh trout to steaks, pasta, salads and dessert. The chef will cook up your own catch of the day while you enjoy a glass of premier wine or an ice-cold beer.
When you add a swimming pool, tennis courts, private club, conference lodge and cottages that house up to 20 people, Gaston's is perfect for any getaway, for you, your family or your company retreat. You can even fly in to their private airstrip!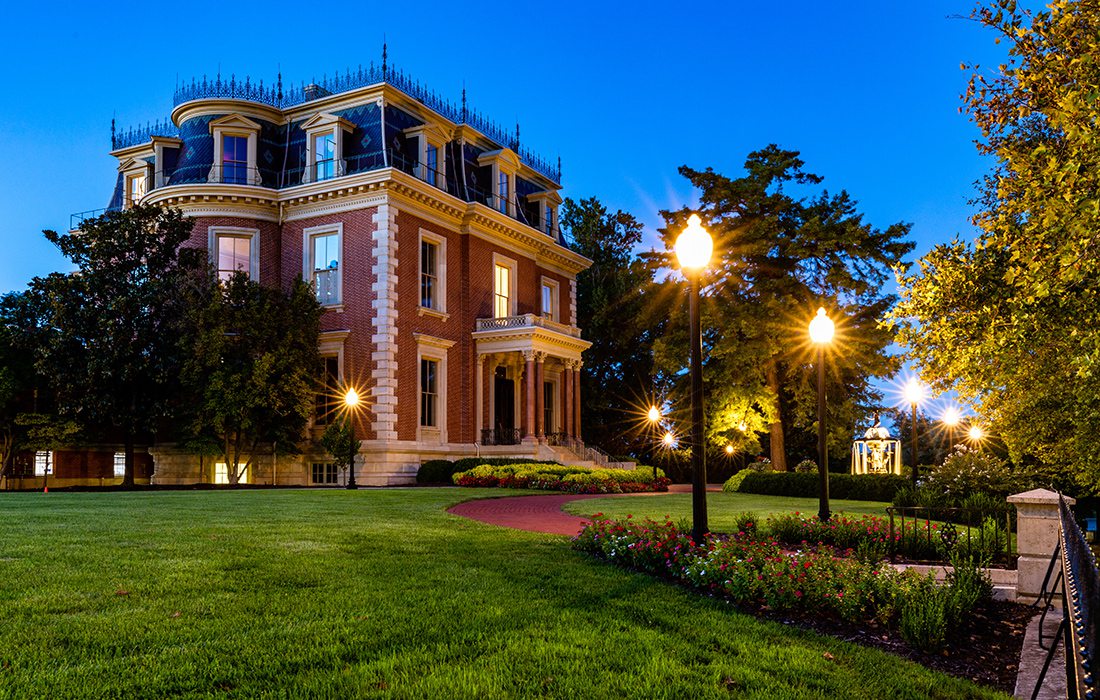 Jefferson City has many things to offer for outdoor enthusiasts, history buffs and thrill-seekers in the heart of Missouri.
Breathe It In

For a breath of fresh air, walk or bike the Katy Trail. If the former railroad is too long, then walk the trails at Runge Nature Center or Binder Lake Park.
Building Tradition

Admire the architecture of the Missouri State Capitol, Governor's Mansion and many buildings in the downtown area. Book a history or ghost tour at the decommissioned Missouri State Penitentiary and visit its museum. Immerse yourself in exhibits at the Missouri State Museum and the Museum of Missouri Military History.

Eat Up

Dine at one of many Jefferson City original restaurants. To satisfy your sweet tooth, indulge in Central Dairy ice cream.
Make the drive and feel the history in Jefferson City. Plan your trip at VisitJeffersonCity.com.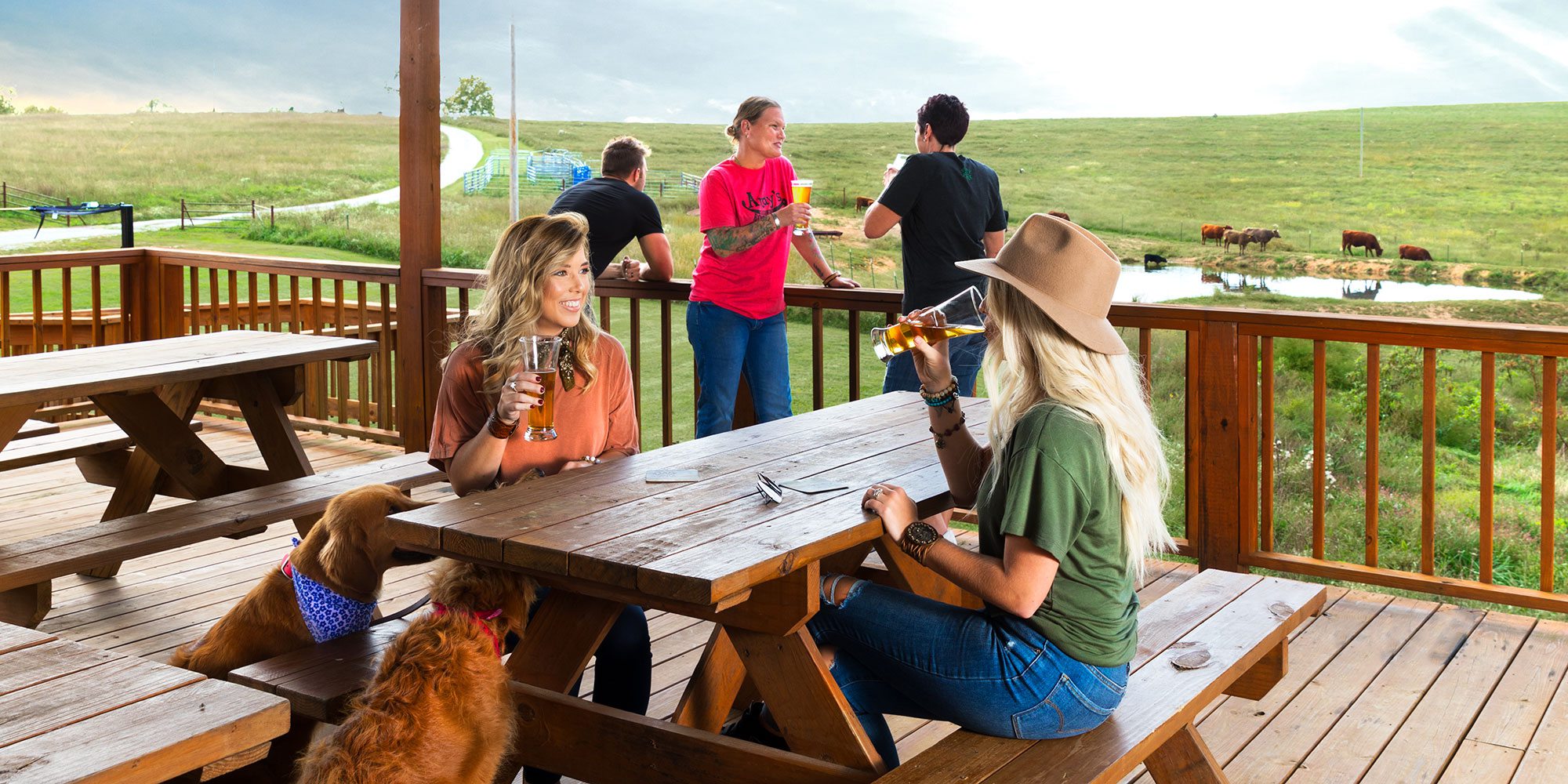 The local and independently owned Piney River Brewing Company draws customers from all corners of Missouri to its aptly named tap room, the BARn. Sporting large, outdoor decks that loom above rich pastures home to cows and wildlife, there is no better place to enjoy a beer.
Essential Tasting

Each beer at Piney River wields a versatile and uniquely refreshing flavor profile, but one stands out more than any other. The Black Walnut Ale is distinguished by its namesake aroma and finish, derived from hand-harvested black walnuts native to the region, and the myriad awards it has received.
Spend time reliving special memories and relishing the details of Guy Mace's classic and sports car collection, located on the famed and historic Route 66. Once you step inside, you'll be amazed by the size and condition of the cars on display. In fact, every car in the museum is maintained and drivable!

Visit the Museum

These gems are Mace's passion, and now he shares that passion with the public. The Route 66 Car Museum is open seven days a week from 9:00 a.m. to 5:00 p.m., for you to take a walk through history.

What You'll See

The collection began in 1990 when he bought his first Jaguar. The collection has since grown to over 70 automobiles, from early brass era cars to vehicles used in movies. The museum houses seven Jaguars, two Rolls Royces, a 1963 Morgan owned by Desert Storm's General Norman Schwarzkopf, and the famous truck from the movie 'Grapes of Wrath.'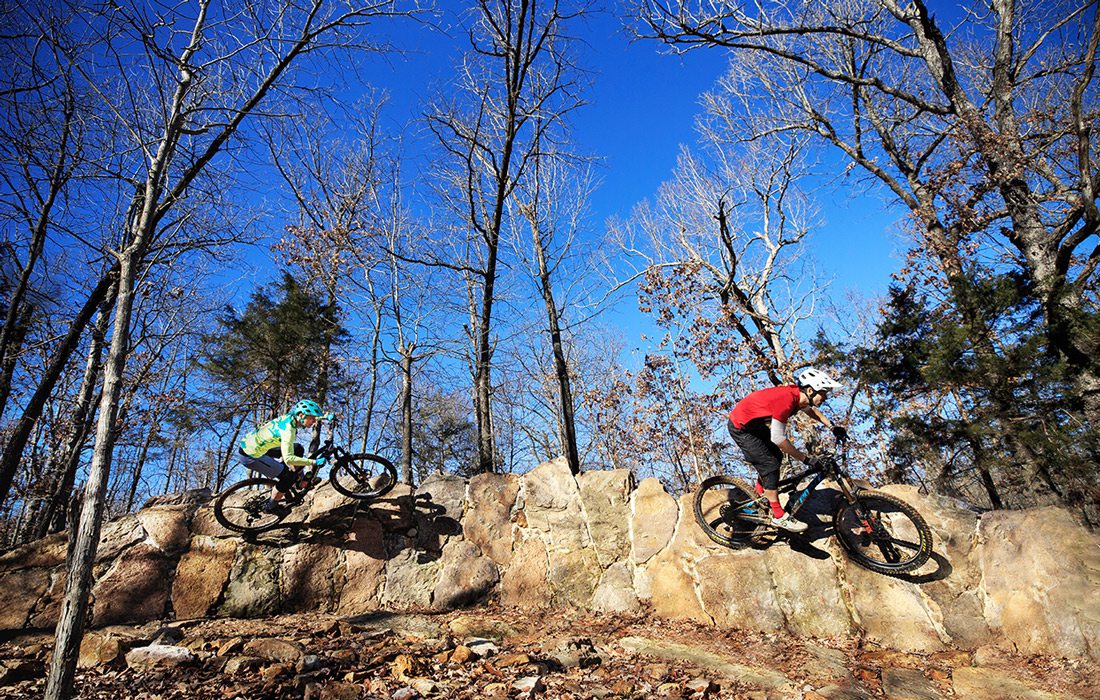 800-972-7621

Springdale is even better in the fall!
Explore Outdoors

Find out what makes nature and outdoor recreation in Northwest Arkansas so amazing this time of year at the brand-new J.B. & Johnelle Hunt Family Ozark Highlands Nature Center. Take an excursion train ride through the Boston Mountains to see the hillsides show off their vibrant fall colors. Feel the cool, crisp autumn air rush across your face as you cycle at Fitzgerald Mountain, along the Razorback Greenway or at Runway Bike Park, the nation's largest pump track.

There's More To Do

Experience the season in beautiful Downtown Springdale at Ozarktober. Skate year-round at the region's only indoor ice rink at The Jones Center. Sample locally crafted beer, wine and cider with a tour of Saddlebock Brewery, Sassafras Springs Vineyard or Arkansas' only cidery.
Discover what makes Springdale one of the top destinations in Arkansas. Visit ExploreSpringdale.com or download the app today.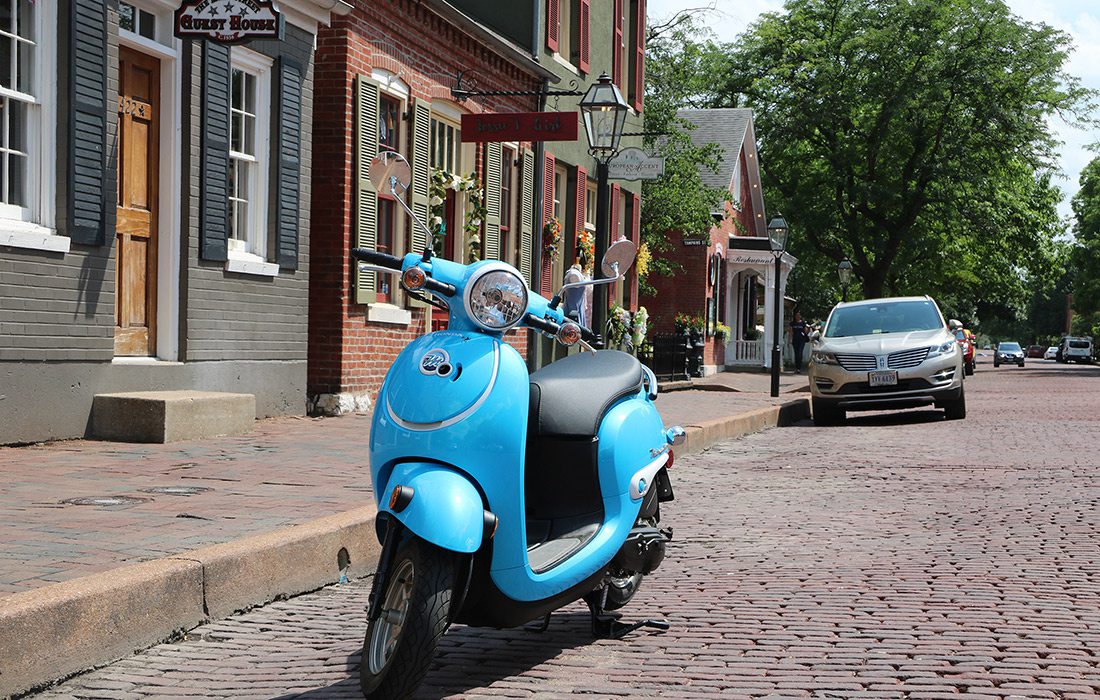 800-366-2427

Fall is here, and it's time to start planning a weekend getaway. Nestled alongside the Missouri River, just west of St. Louis, you'll find St. Charles. Born from bold explorers and artful traders, St. Charles blends its daring French heritage with a down-to-earth Missouri attitude.
Immersive Options
St. Charles is historically awesome, rich in culture and abundant with playful experiences. Discover historic Main Street for unique shopping and dining opportunities, explore the beautiful Foundry Art Centre to stroll the gallery or visit with a working artist, or try your luck at the Ameristar Casino Resort Spa. If you're looking to indulge in the art of the vine, head out to Historic Missouri Wine Country, featuring more than a dozen unique wineries dotting the rolling hills of the Femme Osage Valley.
Get Active
Feeling adventurous? Take a hike or even bike the KATY Trail, then hop off for a visit to the Gravity Lab at Climb so iLL.
This is the season to make memories! Plan your visit and discover Saint Charles.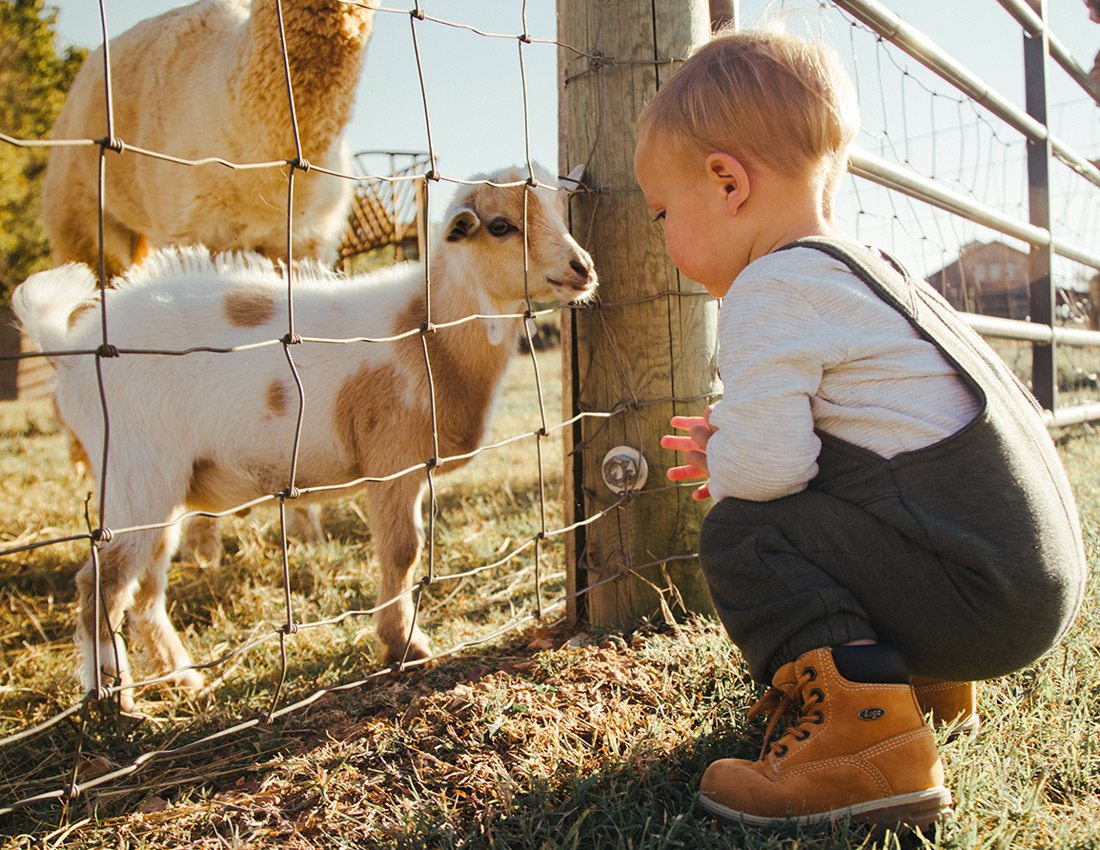 Picture this: The leaves have begun to change with colorful hues and Sycamore Creek Family Ranch is bringing you and your family the enchanting memories you're dreaming of this fall!
Fall Roundup
Sycamore Creek Family Ranch welcomes the community to participate in activities such as hayrides, a corn maze  and cutting your own pumpkin off the vine in the pick-your-own pumpkin patch. Savor every moment with your family and friends while you savor a slice of wood-fired pizza from the pizza truck! Sycamore Creek Family Ranch is fueled by a passion for 417-landers. Their mission is to create a wholesome space that fosters authentic connections and meaningful moments. Come to Sycamore Creek Family Ranch this season and everything will fall into place!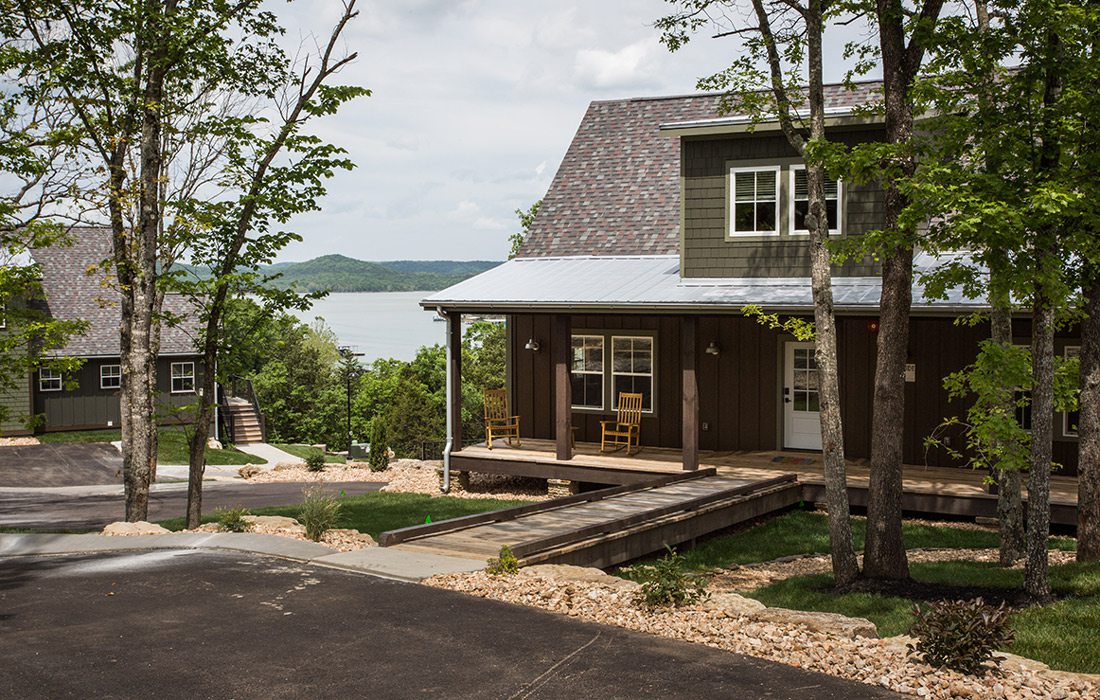 The lake isn't just for summertime. Table Rock Shore Resort is open year round, so you can enjoy your share of the shore.
Book for the Holidays

Right now is the time to book your Christmas at the cabin! Celebrate the holidays away from the hustle and bustle. Reserve Table Rock Shore Resort's luxury, spacious lakeside cabins filled with your happy family, all wrapped up in each other. A little snow. A warm cup of coffee. Your loved ones snuggled up under cozy blankets while you watch the lights twinkle on the tree. There's something magical about celebrating the season at Table Rock Shore Resort.

High Expectations

Their cabins have dining tables with a view, fully-stocked modern kitchens, firepits, plus plenty of room to accommodate your entire crew. A recent guest named Faye says, "Everything was quiet and peaceful, and we woke up to deer in the yard each morning. Our cabin had everything our family needed to spread out for a comfortable and enjoyable stay!"
Have It All

Table Rock Shore Resort has worked hard to provide the best vacation getaway with all of the modern amenities and comforts you deserve while offering scenic views of nature and all the Ozarks has to offer just outside your cabin door. Their team has a passion and a vision for the future and can't wait to be your host!
This new resort has so much to enjoy, just down the road. It's time for you to reserve your share of the shore.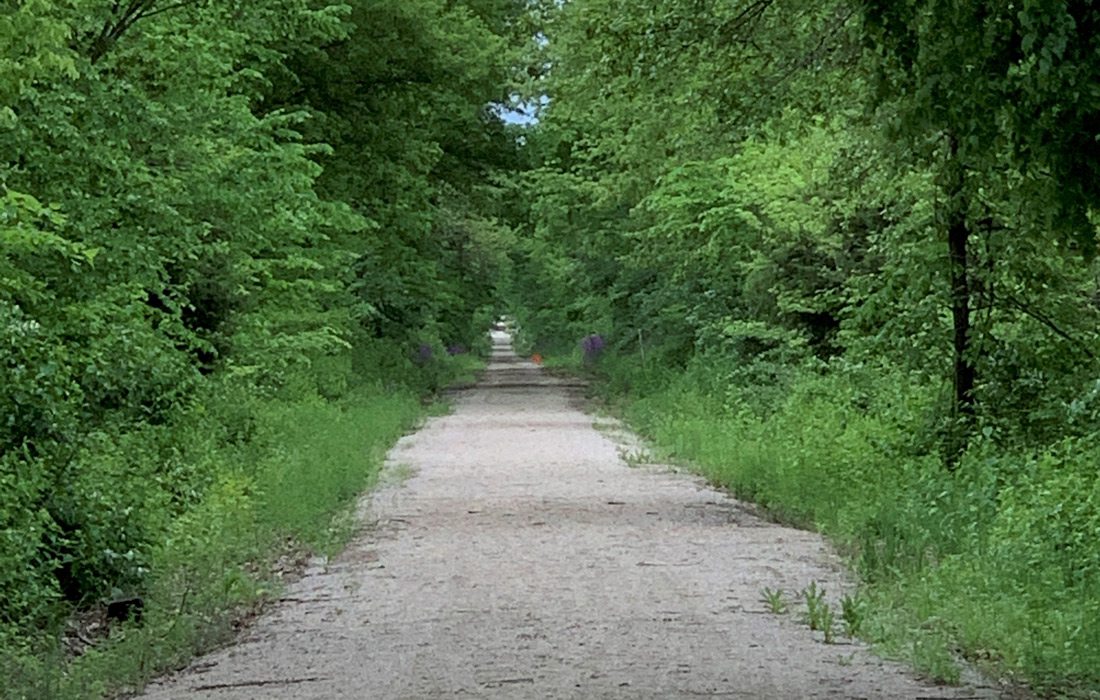 Your next great getaway is just around the corner! Warrensburg, Missouri, is the perfect destination for you and your guests to have an unforgettable time at a reasonable price! Book your trip now to experience all the excitement "The Burg" has to offer.
For the Foodies
Indulge in the many different mouth watering restaurants around town. Some local favorites include Cafe Blackadder, Heroes, Raging Bull Steakhouse and Meyers Market.
Explore The Burg
Warrensburg offers a wide variety of fun for everyone! Get out and explore the many nature trails and parks offered such as Powell Gardens and Knob Noster State Park, or hit the links on one of the three beautiful golf courses in the area. There are also many different hunting and fishing destinations for the outdoorsman!