Dishes
7 Good Things
These seven dishes or drinks have passed our taste buds this month and made us rave. They are ranked by level of yumminess.
the Editors
Dec 01 2022 at 8 a.m.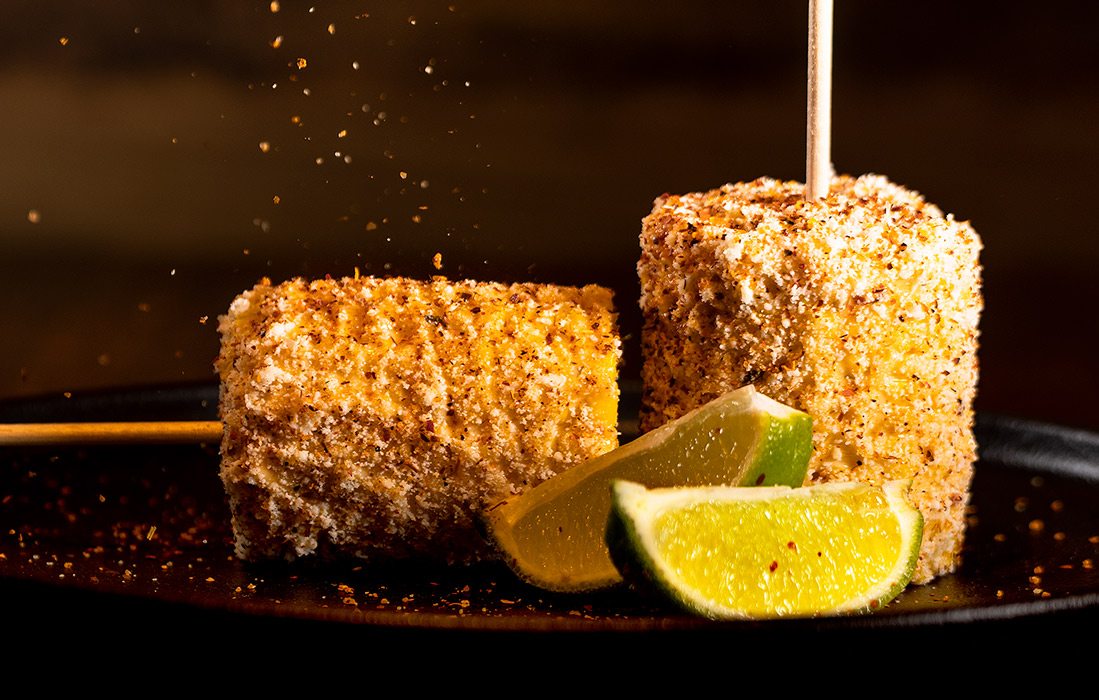 1. We're obsessed with the street corn on the cob from Catrina's Modern Mexican. Corn is slathered with chipotle aioli, chili tajin and cotija cheese for a burst of flavor.
2. For an indulgence that is somehow, miraculously, not too sweet, we love the Death by Chocolate pancake from Van Gogh's Eeterie. A crepe-like pancake is topped with chocolate sauce, chocolate sprinkles, dark cocoa powder and vanilla bean ice cream.
3. The passion fruit cheesecake mousse at European Café is almost too beautiful to eat. It's fluffy, creamy and not too sweet, with a shortbread crust on the bottom and tart, brightly flavored passion fruit filling.
4. For something rich and wonderful, we're loving the Red Rock Seafood Bisque from Jimm's Steakhouse & Pub. It is warm comfort on a cold winter day.
5. Another soup we love is the French onion from Char Steakhouse & Oyster Bar. It is topped with gooey, bubbling Jarlsberg cheese and croutons made from sourdough bread.
6. The Natural sandwich from MaMa Jean's Natural Market is a winner for us every time. The satisfying seasoned tofu steak is topped with pickled red onions, Dijon mustard and vegenaise and is just so delish.
7. If you order the Brussel Sprouts Crispers from Aviary by Lavender Falls, be sure to order it with chevre. That addition goes perfectly with the crunchy sprouts' other topping: house-pickled onions.
7 Good Things is chosen by the editors of 417 Magazine as a service to readers. We've tried everything on this list, and we like it. To send us your suggestions, click here.