Dishes
7 Good Things
These seven dishes or drinks have passed our taste buds this month and made us rave. They are ranked by level of yumminess.
the Editors
Mar 01 2023 at 8 a.m.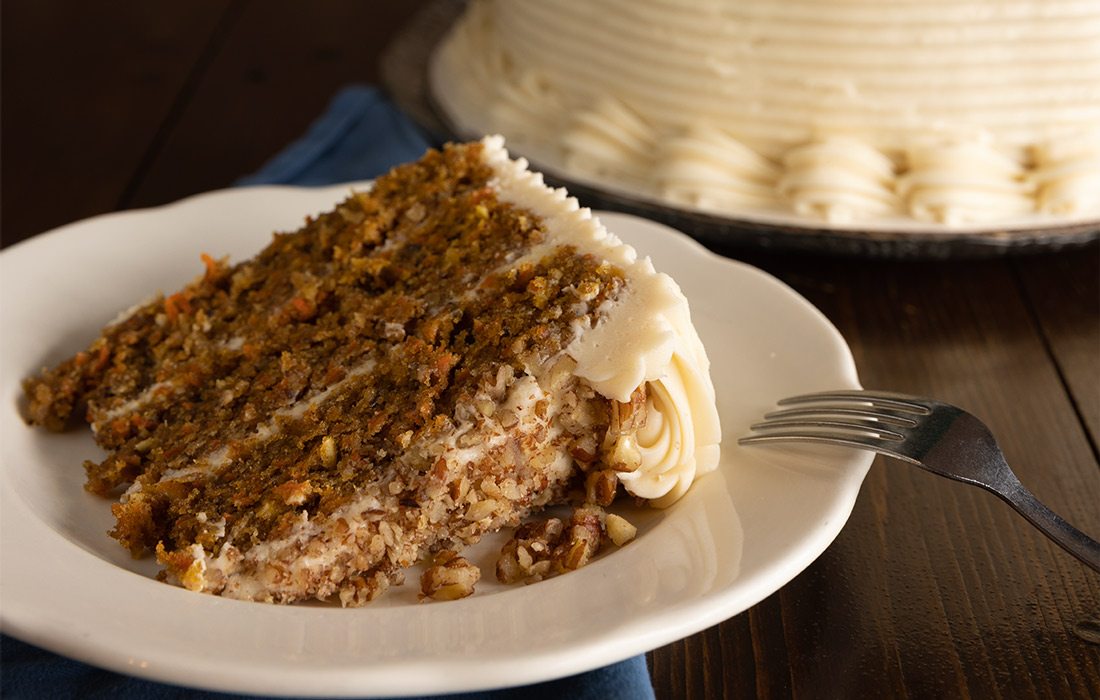 1. Someone on our staff said the huge slice of carrot cake from Basilico (306 Commercial St., Springfield) is the best she's ever had. It's a must-order to end your meal.
2. We're still dreaming about the crème brûlée from Harvest Restaurant (8011 E. State Highway AD, Rogersville). If it's on the ever-changing menu when you visit, you have to get it!
3. One of our most beloved comfort food dishes is the hot stone bibimbap from Koriya (4121 S. Fremont Ave., Suite 128, Springfield) made with mixed rice, tofu and kochi sauce. Hot tip: Let some of the rice crisp up in the bowl for a crunchy treat.
4. An old favorite that we always go back to is The Greek pasta from Bambino's (two Springfield locations). Its little feta cheese and kalamata olive flavor bombs never disappoint.
5. We're crazy about the shrimp korma at India Clay Oven (2005 W. 76 Country Blvd., Suite 209, Branson). The rich saffron sauce is just dreamy.
6. Our new indulgent espresso drink of choice is The Architect from Architect Coffee Company (1604 E. Republic Road, Springfield). It has caramel, vanilla and a hint of salt.
7. The Crazy Roll from Sakura Japanese Sushi Bar & Grill (3230 S. National Ave., Springfield) is our favorite when we want a roll that has a lot of flavor but isn't too heavy. It has spicy tuna and shrimp in a pretty pink soy paper wrap with eel sauce.
7 Good Things is chosen by the editors of 417 Magazine as a service to readers. We've tried everything on this list, and we like it. To send us your suggestions, click here.