Dishes
7 Good Things
These seven dishes or drinks have passed our taste buds this month and made us rave. They are ranked by level of yumminess.
the Editors
Aug 01 2022 at 8 a.m.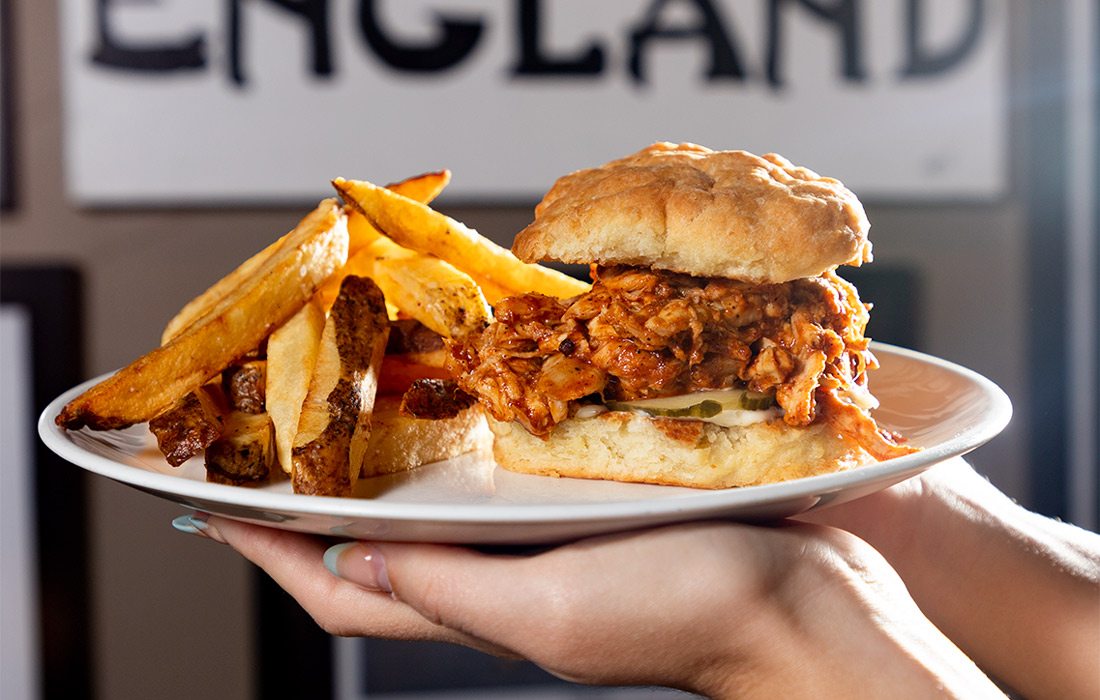 1. To fit this issue's barbecue theme, we're loving the BBQ Chicken Biscuit from Farmers Gastropub (2620 S. Glenstone Ave., Springfield; 417-864-6994). It has shredded barbecued Peace Valley Poultry, pickles and aioli.
2. The meatball calzone from Rocco's Pizza (multiple locations, roccospizzaspringfield.com) is a carb-wrapped dream come true. So much cheese is packed inside that perfect crust, and the meatballs are tender, juicy and flavorful. It's perfect for dunking in marinara.
3. The fresh spring rolls from Bambu (1338 E. Battlefield Road, Springfield) are some of the best around, filled with fresh veggies, tender shrimp and perfect pork. Don't forget to dip it in the peanut sauce!
4. We can't get enough of the apple butter gooey cake from Uncle Buck's at Big Cedar Lodge. A sweet apple butter cake is topped with whipped cream, bourbon caramel sauce and candied pecans. Oh, and ice cream!
5. Catrina's Mexican Kitchen & Cantina (2925 E. Battlefield Road, Suite 105, Springfield) has one of our favorite desserts around: a sopapilla cheesecake made with rich New York-style cheesecake and tons of cinnamon sweetness.
6. A favorite app is the pretzel board from Derby Deli (2023 S. Glenstone Ave., Springfield). The pretzels are super-soft, and you get not one, not two, but three dipping sauces.
7. If you need to feed a crowd, you can't go wrong with the surprisingly delicious bag of burgers from Braum's. At less than $2 per burger, it's a cheap and indulgent treat.
7 Good Things is chosen by the editors of 417 Magazine as a service to readers. We've tried everything on this list, and we like it. To send us your suggestions, click here.