Dishes
7 Good Things
These seven dishes or drinks have passed our taste buds this month and made us rave. They are ranked by level of yumminess.
the Editors
Aug 01 2023 at 8 a.m.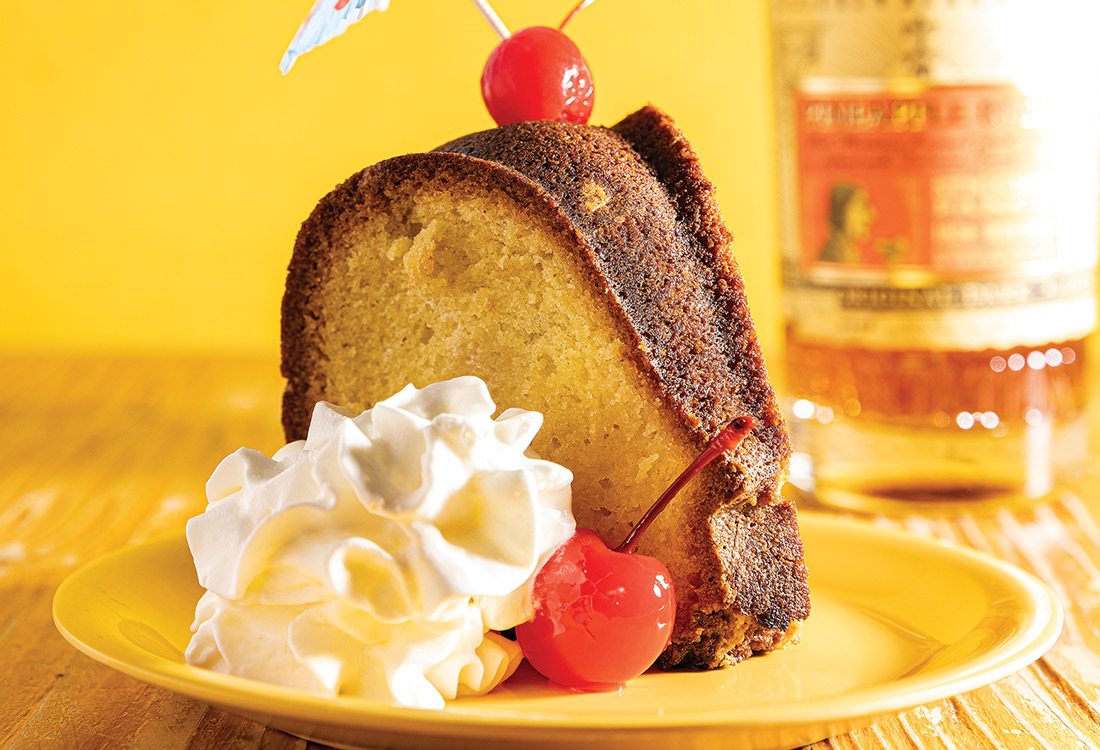 1. Few desserts scream "summer!" more than homemade rum cake, and we love the classic version served at Golden Girl Rum Club (137 Park Central Square, Springfield). It's soaked in the good stuff, with simple toppings of whipped cream and a cherry.
2. Another sweet treat we love is blueberry streusel knots that Hurts Donut (several locations, wannahurts.com) has been whipping up this summer. Bonus: They are so pretty!
3. An ol' reliable dish that we return to again and again is the crispy crab cakes from St. Michael's Restaurant & Italian Catering (301 South Ave., Springfield). They're great as an app, but we like to order them on a salad too.
4. At Rise (105 Park Central Square, Springfield), the drink specials never disappoint. Right now, we are into the sweet-but-not-too-sweet mango matcha latte.
5. Speaking of mango, we're super-into the Mango Lover stir fry at Rama Thai (1129 E. Walnut St., Springfield). Mango is sauteed with veggies and your choice of protein—we think it goes well with chicken.
6. Charcuterie always makes us happy, and that includes the Napa-style charcuterie at Vineyard Market (1759 W. State Highway J, Ozark). In addition to meats and cheeses, you get hummus, bruschetta, olive tapenade, fruits, jams, pickled veggies, fresh veggies, crackers and more.
7. What's better than a done-just-right slider? We love the Wagyu Slider from Retro Metro (2150 W. Republic Road, Springfield) with its gooey-flavorful toppings of Provel cheese and dijon mayonnaise. The Parmesan-rosemary fries on the side are a show stopper too.
7 Good Things is chosen by the editors of 417 Magazine as a service to readers. We've tried everything on this list, and we like it. To send us your suggestions, click here.