Arts & Culture
DJ George Butler at Golden Girl
Catch George Butler spinnin' this Thursday night.
By Brett Johnston
Jan 23 2017 at 2:18 p.m.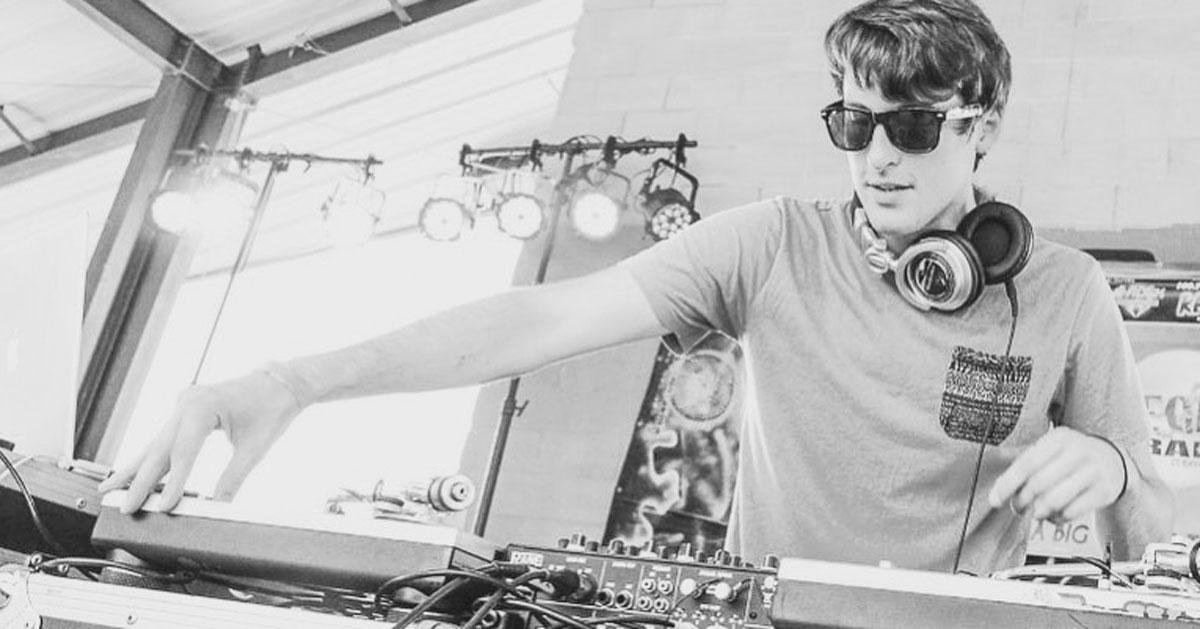 Before relocating to Kansas City in 2014, George Rosenbury provided the vibe for countless Springfield concerts, happy hours and house parties. Rosenbury began the craft of spinning records before digital programs did the work as a junior at Glendale High School. Later he and brother Charlie Rosenbury joined producer Casey White and rapper Thomas Pierce (then The Funky Apparitions) to form hip-hop crew The Spacetones. Rosenbury performs as "George Butler" these days. He spins a special set of strictly 45 records Thursday night at Golden Girl Rum Club.
417: How and when did you decide to try turntablism?
Rosenbury: In high school I started really getting into hip-hop culture and also wanted to get into music in some way. I felt like it was too late for me to pick up a traditional instrument and try to master that. It also allowed me to do fun things with my friends. One of my best friends (Pierce) at the time was starting to rap. It became an activity for me and my friends to do things together.
417: As a DJ you have a tremendous knack for blending genres and reading the crowd. How much of your sets are typically pre-planned?
Rosenbury: It's all improvised. I have expectations about what a gig is probably going to entail, what kind of clientele will be there and what the general culture of the bar or venue is. Once I'm in a room and I can see what songs people are nodding their head to, I can probably guess something they'll like next. Sometimes they don't and it's back to square one.
417: What's your most frequent request in the DJ booth?
Rosenbury: Right now, if I'm playing a mainstream gig, multiple requests in a single night for Migos. At a place like Golden Girl Rum Club there is no strong single request, they have a really eclectic crowd. They'll be into obscure reggae the same as a cheesy 90s hit. Thursday I'm spinning some old reggae dubplates, traditional funk and soul hits, some cheesy pop hits, and some stuff from Cuba and Puerto Rico.
417: Do requests ever get irritating when you're trying to mix?
Rosenbury: Requests don't bother me, as long as somebody is respectful I will always try to reach their expectation. Some people don't have good manners.
417: Why 45s?
Rosenbury: My favorite thing about 45s in this whole vinyl resurgence is they're the forgotten gems. I love 45s. Partly for that reason, partly for the size, and partly because it's a fun challenge.
417: Is there any added difficulty to cutting the smaller records?
Rosenbury: Yeah, they're lighter, so it's a little bit easier to skip. I plan to do some turntablism during this set, but it's not the same. It's hard to spin a (7-inch) record backward.
417: What dishes from Springfield restaurants do you crave in KC?
Rosenbury: I wish I could get a Full Ride (from Grad School), Druff's and cashew chicken of course. I don't have a single Chinese spot. I miss Big Fat Burrito.