Life
Galentine's and Valentine's Day Celebrations
We've rounded up the best ways to celebrate Valentine's Day in Springfield.
By Corin Cesaric & Briley Rakow
Feb 01 2020 at 8 a.m.

Cupid has arrived in Springfield and it's time to start making your Valentine's Day plans. Or even better, Galentine's Day plans. Whether you're wanting to celebrate with dinners and roses or enjoy the holiday with your gals, the Queen City has a ton to offer. We've rounded up the best ways to celebrate and even included gift ideas to help you pick the perfect present.  If you're look for a few unique gift ideas, head on over to 417 Home for more.

VALENTINE'S DAY IDEAS
Make Dinner Reservations
February 14 | Call 417-851-5299 to make a reservation
Surprise your significant other with reservations at The Order inside Hotel Vandivort for a four-course meal that is sure to impress. Reserve a table, add a wine pairing, and enjoy.
February 14 | 7 p.m. Call  417-866-7500 to make a reservation
Reserve a table at Tea Bar & Bites Bakery and Cafe for this five course dinner that includes ingredients with aphrodisiac properties throughout the meal.
February 14 | 4 p.m.–1:30 a.m. at Whiskey Tango
Enjoy special Valentine's Day pairings of Silo Hill cookies and Whiskey Tango cocktails at an event sure to satisfy your sweet tooth.
February 14 | 6–10 p.m. at Vino Cellars
Celebrate your sweetheart this year with a four-course meal accompanied by wine and a delicious dessert.
February 14 | Call 417-868-8088 to make a reservation
Spend Valentine's Day at Cafe Cusco with two special meals and bottled wines. Celebrate the romance all weekend, as this is offered Thursday–Saturday.
February 14 | 6:30–9:30 p.m. at Lost Signal Brewing Company
Head to Lost Signal for their 3rd Annual Valentine's Dinner complete with a three-course meal, each with their own beer pairing.
February 14 | Call 417-799-9388 to make a reservation
Progress is hosting a three-course choice of meal followed by dessert and a masquerade ball up the stairs at Reverie. Eat, drink, and dance at one of Springfield's best restaurants.
February 14 | Book online
One of the newest eateries in Springfield, MO is Margot, a French-inspired bistro on Commercial Street with a frequently rotating menu. Seating at 6 p.m. and 8 p.m. only on Valentine's Day.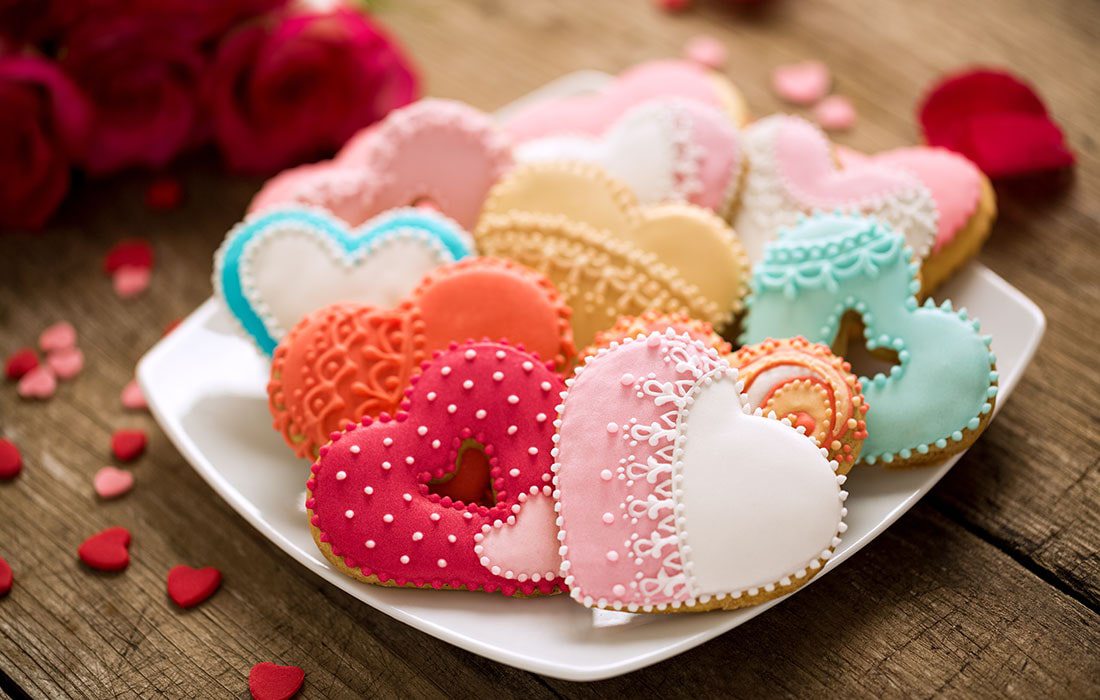 Get Active with Your Sweetheart
February 14 | 4:30–7:30 p.m. at Mizumoto Japanese Stroll Garden
Head to the Mizumoto Japanese Stroll Garden for a romantic evening for couples and third wheels alike with buy two, get one free tickets.
February 14 | Public Skate: 12–1:30 p.m. & 1:45–3:15 p.m.
Looking for a fun daytime activity before your romantic dinner? Bundle up and head to Jordan Valley Ice Park and you'll get just that.
Feburary 15 | 7:30 a.m.–7 p.m.
If you're searching for a bit of adventure this Valentine's Day, enjoy a daytime hike at Withrow Springs followed by a relaxing wine tasting at Sassafras Winery in the evening.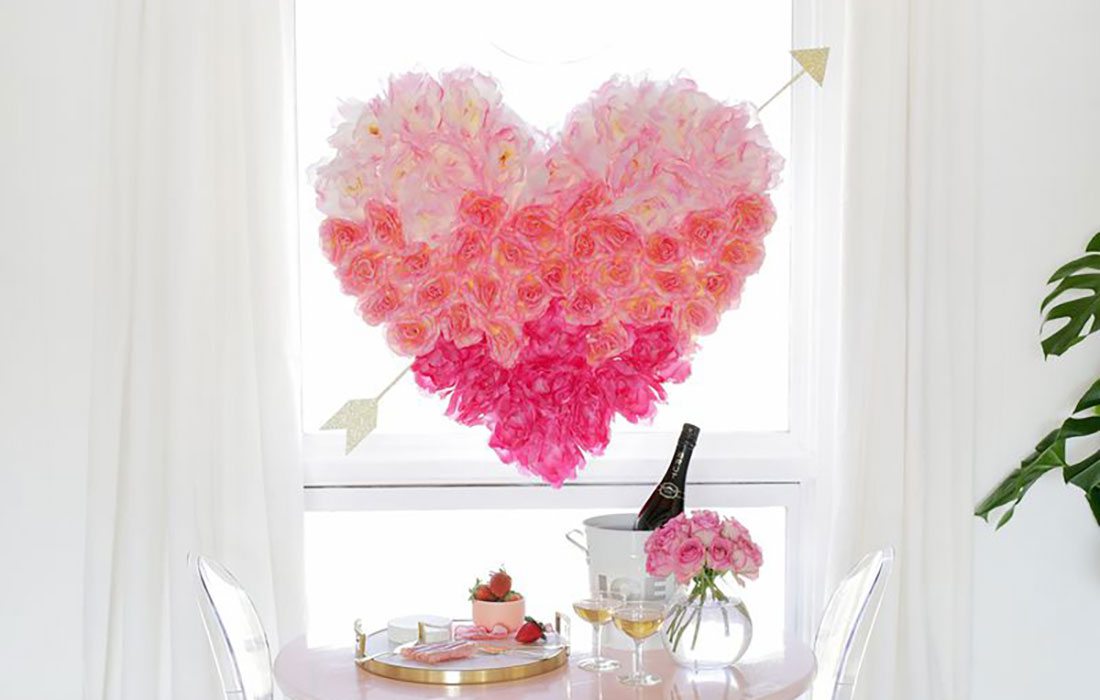 Create Something Sweet
February 14 | 7–9 p.m. at the Paint and Sip Studio
Whether you're bringing your significant other or just a best friend, you can get creative at this painting class while enjoying complimentary sweets and champagne.
Call for more information
Create a colorful fused glass project with your significant other. No worries—they promise no creativity is required. Call 417-693-4991 for more information and to set up your date!
February 14 | 1:30–4 p.m. at B + B Boulangerie & Bakery
Bake some sugar cookies and let your creative spirit out through your decorations. Bring someone you love and create something beautiful and delicious!
Get Dancing With Your Partner
February 14 | 7:15–10 p.m. at Pythian Castle
Sweep your partner off their feet at the romantic dinner with a twist at Pythian's Castle. Enjoy a candlelit meal followed by a slow dancing lesson and champagne toast.
February 14 | 7–10:30 p.m. at Sycamore Creek Family Ranch
Slip on your dancing shoes and head to Sycamore Creek for a night full of dancing that is sure to be fun for the whole family.
February 14 | 7 p.m.–midnight at Relics Event Center
Grab a dance partner and head out for a night of fun with a gourmet dinner, drinks, and dancing.
GALENTINE'S DAY IDEAS
Get Creative with Your Gal Pals
February 8 | 10 a.m.–4 p.m. at Lightbox on Commercial Street
This weekend, the studio is hosting Galentine's with a twist so grab your girls and get ready to show off your selfie game.

February 13 | 6:30–9 p.m. at AR Workshop Springfield
Spend your Galentine's Day getting crafty with this choose-your-own wood project DIY class on February 13th.
February 13 | 6–7:30 p.m. at Great Escape Beer Works
Learn how to make Instagram-worthy Lavish cheese boards at this Galentine's class. While you're at it, enjoy drinks from Great Escape Brewery and some no-baked cookie dough.

Wine and Dine Around Town
February 13 | 11 a.m.–7 p.m. at Brown Derby Wine Center & Marketplace
Brown Derby is partnering with Good Clean Wine, Mojo Pie Salon and The Laser Studio to bring you a day of wine and charcuterie specials. Check the event page for all of the times.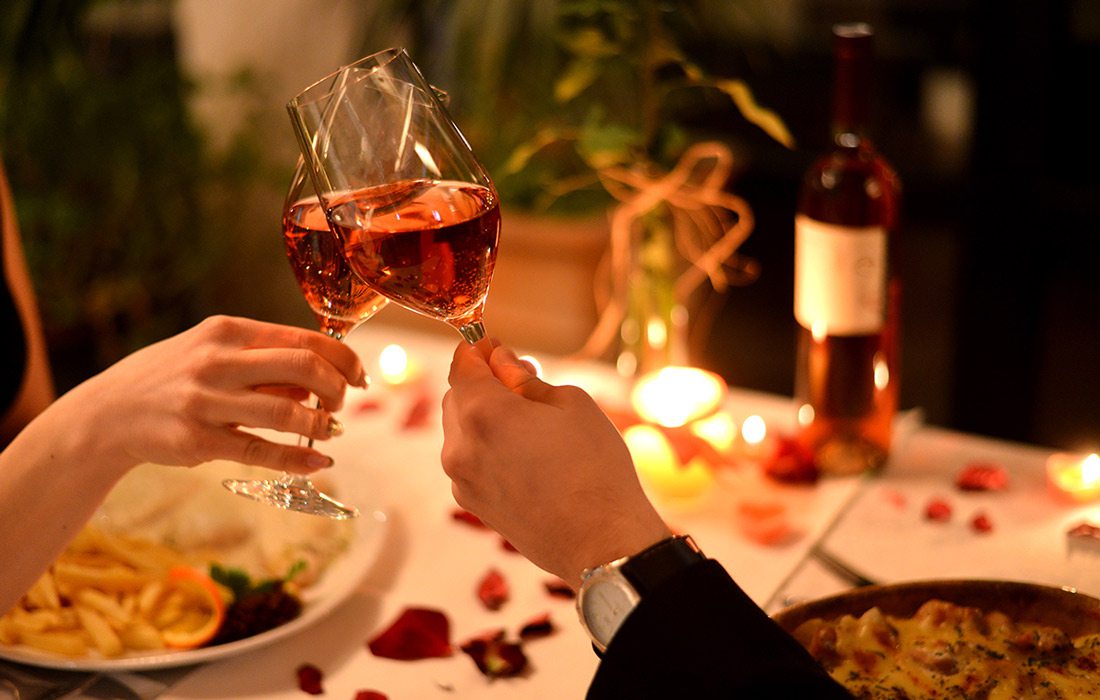 Looking For More Great Dates?
We've rounded up TONS of date night ideas for foodies, romantics, sports fanatics, creatives and adventurous couples in Springfield, Branson and beyond.