Drinks
Find the Perfect Wine for the Holidays
Local wine experts recommend some of their favorites for us all to enjoy this year
By Megan Dollar
Dec 21 2020 at 3 p.m.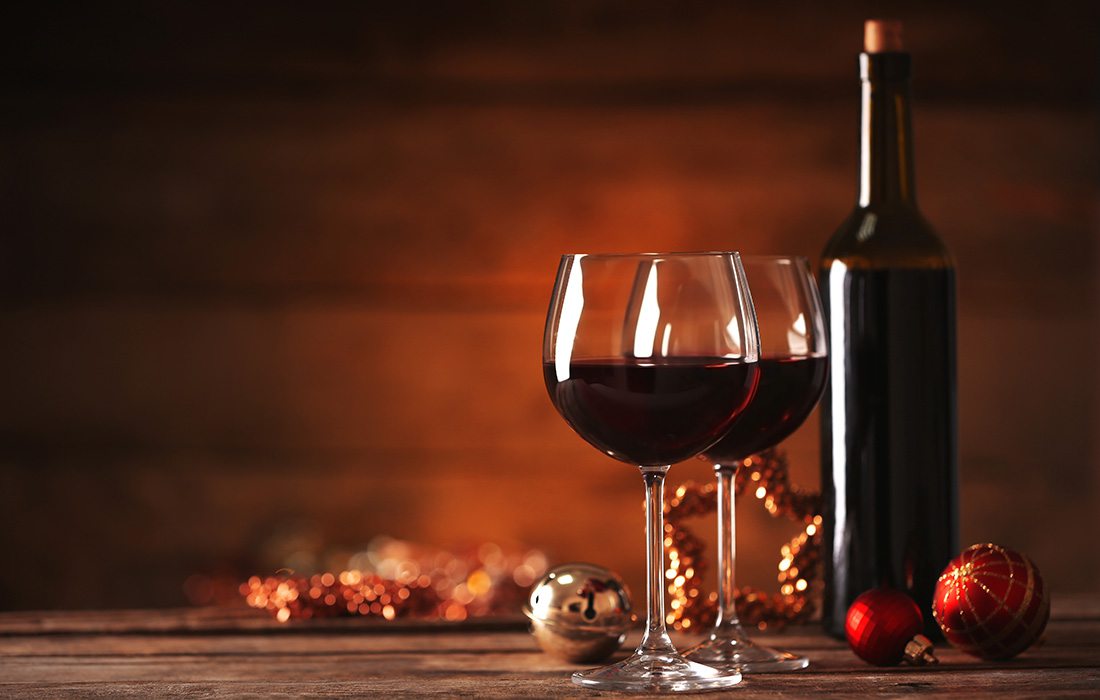 I like wine. Scratch that. I love wine. 
And, sure, I know a thing or two about it, but when it comes to wine shopping I could spend hours upon hours scoring the shelves. That's not really the kind of thing I want to be doing mid-pandemic, especially during the holiday season, but I do still want to find some good wine and enjoy it. So, to save us all from a holiday spent under the weather, I spoke with a few local wine buyers, sellers and connoisseurs to round up the best wines to drink this holiday season. 
Sparkling Wine
Jason Bernard, sales manager at Macadoodles (1455 E. Independence St., Springfield, 417-883-9000) in Springfield, recommends starting your holiday celebration with a sparkling wine. "If you're in a bad mood, try drinking sparkling wine," he says. A fun, and delicious, wine will set the mood for your holiday celebration and prepare everyone for a good time. 
Gruet Demi Sec, Macadoodles 
Bernard recommends this sparkling white which comes from a vineyard in New Mexico. A demi sec, or semi-dry, is likely to please a variety of pallets. If your crew tends to opt for something on the dry side, Gruet also makes a brut, or natural, variety.
POPUP 2019 Sparkling Wine, Cherry Picker Package x Fare
Kirsten Vlasic, beverage director at Cherry Picker Package x Fare (601 S. Pickwick Ave., Springfield, 417-985-5800), recommends POPUP Sparkling Wine for a holiday treat. She says its buttery, oak flavors would pair well with poultry or sweets.
Good Clean Spumante Rosé, Brown Derby Wine Center & Market
Good Clean Wine co-Founder Elle Feldman believes that rosé goes with everything. Whether you're serving shrimp cocktail, a cheese board or a sweet dessert, try this Italian-sourced, locally-owned option.
White Wine
Vlasic says she's seeing many people enjoying white wines this holiday season. Whether it's a high-class chardonnay or a classic blend, a bottle of white is sure to please.
Leitz Dragonstone, Macadoodles
This off-dry, German riesling pairs well with salad, vegetables and cheeses, Bernard says. He says its semi-dry sweetness is a good holiday selection because it "tends to appease the masses."
Good Clean White, Brown Derby Wine Center & Market
Feldman says that wine pairings should be fun and enjoyable, "It doesn't need to be this perfectly matched, elevated pairing." One of her very favorite things is Christmas cookies + wine. Try classic sugar or butter cookies, Italian Wedding cake cookies or macarons with a glass of this white.
Red Wine
Red is probably the most classic holiday selection. Its flavorful, indulgent and truly classic, which means it's hard to go wrong with any variety. You can always ask an in-store wine expert to help you select the best red for your meal. 
Altocedro La Consulta Select Blend, Cherry Picker Package x Fare
This Argentinian red blend has a heavier body and more tannic feel, Vlasic says. It would be delicious alongside a nice holiday roast or with a few bites of chocolate, too.
Mas de Gourgonnier Les Baux de Provence, Cherry Picker Package x Fare
A lighter red with notes of juicy red fruits like cherries and plums, this Provincial pick would go well with "just about anything," Vlasic says.