Spaces
Powder Bath Inspiration
Small bathrooms are the perfect place to take risks. Get inspired by wallpapers, minimalist vibes, eclectic materials and unexpected elements used by southwest Missouri's best interior designers.
By Dayle Duggins
May 11 2018 at 8:38 a.m.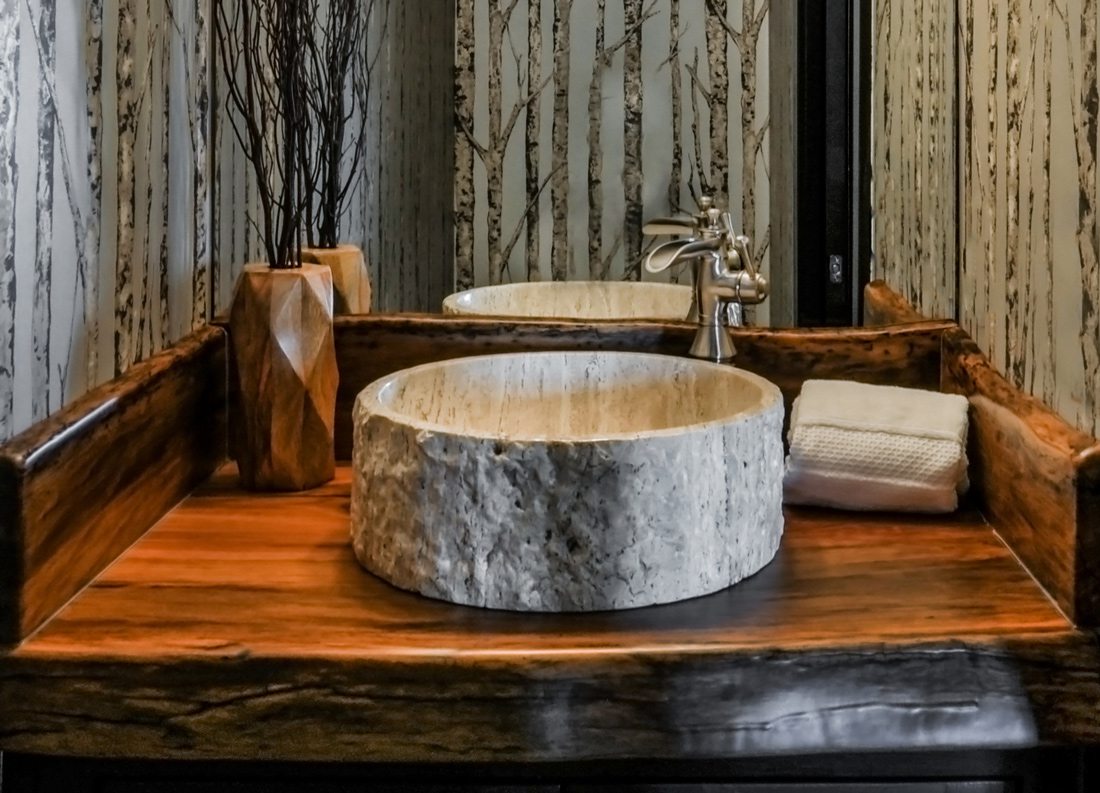 If you're someone who loves to entertain at home, your half bathroom or powder room is another opportunity to impress or surprise guests.
"This is one of my favorite spaces to get really creative!" says Cindy Love of Cindy Love Interiors. "It's not a wet bathroom with a shower or tub, so practicality is not as important here."

With 20 years of experience, Love specializes in bringing character, warmth and texture to southwest Missouri homes. When considering a face-lift for your powder room, she recommends keeping the following in mind:

     • Lighting can be more ambient and fun. There's no need for task lighting.
     • Consider using unexpected wallpaper and great tile as an accent.
     • Hunt for furniture style vanities that can be converted for sink use.