Arts & Culture
Q&A with Jack Bowden
Jack Bowden, the inventor of the harp jack, talks about life as a music teacher, writing his first song and his love for Wild Bob's Musical Book Club.
By Brett Johnston
May 26 2017 at 10:12 p.m.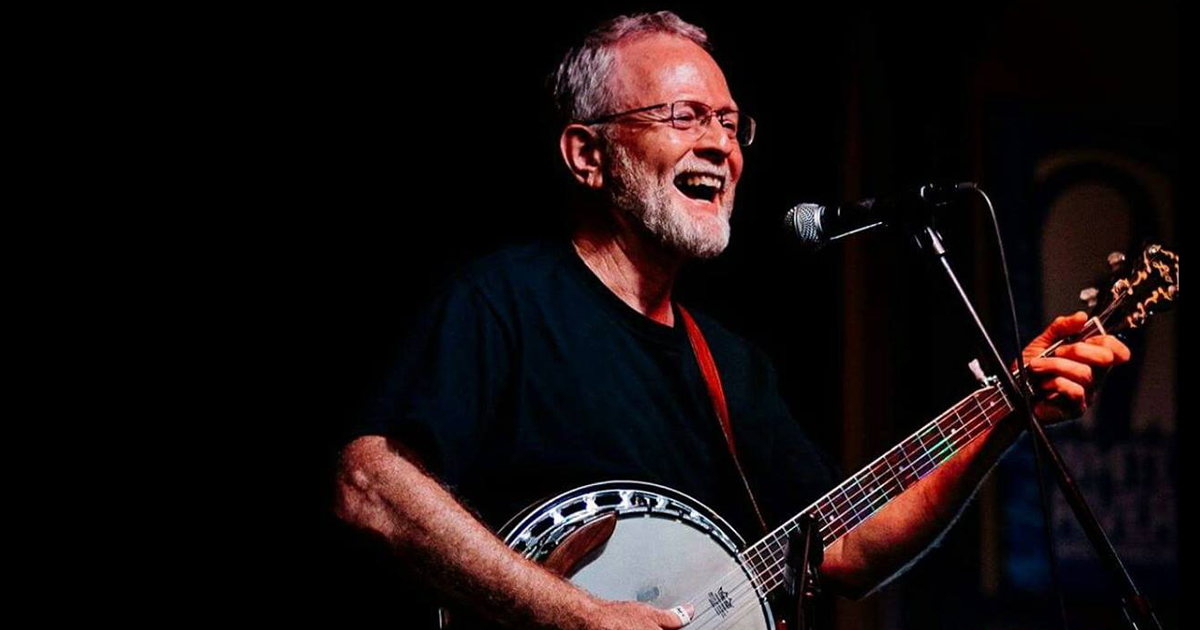 Jack Bowden, singer/songwriter with Kicking Jacksie, has been a music teacher for eight years at Hermitage. "There's about 300 kids, kindergarten through eighth grade, and I get to teach every one of them," he says. Find Kicking Jacksie Friday at The Creamery Arts Center, during the Springfield Regional Arts Council's Members Show before backing up Lyal Strickland at Park Central Square.
 
417: Do your students know you play rock-and-roll music?
Jack Bowden: Oh, they do. I have the band Kicking Jacksie which plays originals, and the cover band Super Redhawks. It's the same trio of players. Super Redhawks has played at Hermitage for fundraisers and different events. The kids all love it. A lot of the music we play in [school] are pop songs and rock songs. They pick what they want to learn. It's a lot of fun.
 
417: You created the harp-jack, a rotating, spaceship-looking harmonica holder. Where did you come up with idea? 
Bowden: It's a patented harmonica holder that holds up to six harmonicas, with a microphone inside of it. Harmonica players use harmonicas in several different keys, so you can just rotate it to the key you need. It's very handy because it mounts on a microphone stand and you don't have to wear it. 
I had been playing in a cover band in Charlotte, North Carolina, and was wearing [the harmonica]. Changing them is a real pain. In the middle of the night, I woke up and said, 'Hey, I know what I'll do.' So, I started cutting out wood and getting it going.
 
417: You are an active member of Wild Bob's Musical Book Club. What keeps you going back and writing songs about literature?
Bowden: I love to read, but sometimes I need a kick in the pants to actually pick up a book and read it. With the deadline it makes me actually have to get the song finished. It makes me write more songs and read more books. It's a win-win, plus I get to meet lots of other musicians.
 
417: Do you remember the first song you ever wrote? What was it about?
Bowden: It was actually in 1969. My friend and I were hanging around beating on everything we could beat on, listening to lots of different albums. We said, 'Let's each write a song and meet back tomorrow.' I pretty much wrote a song, knew a couple of chords on the mandolin—kind of a protest song. It was kind of about how all the world's problems could be solved simply. I was more even naive then than I now.