Dishes
Roll on into Freezing Cow
Mooove over Andy's, there's a new frozen treat to taste. The rolled ice cream craze is picking up pace in 417-land with La Boba Café and Freezing Cow.
By Katie Griffiths
Nov 21 2017 at 9:14 a.m.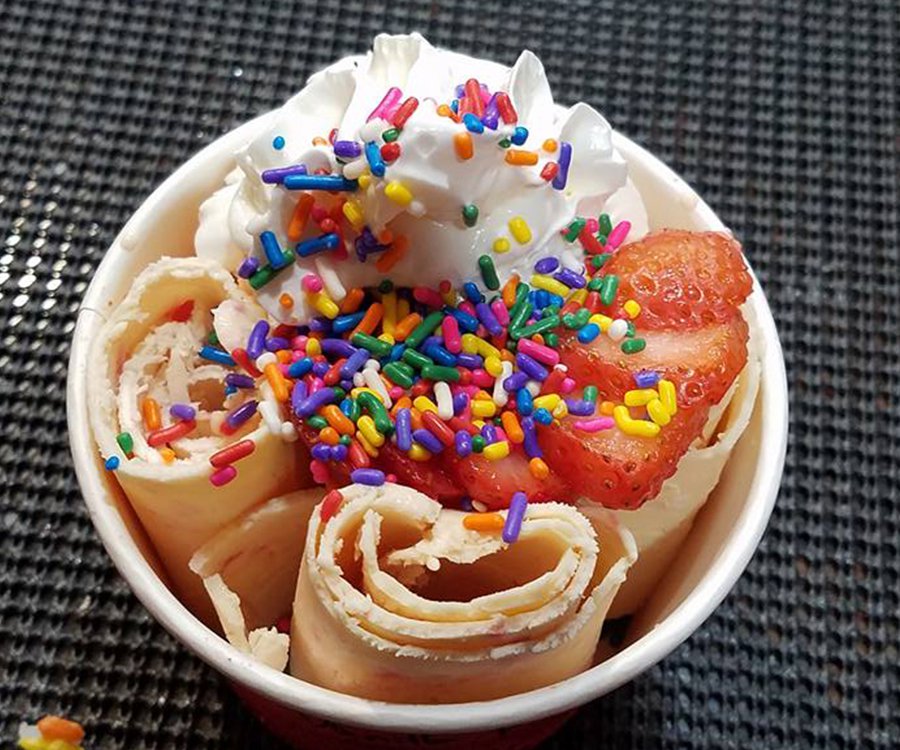 From the invention of the waffle cone in 1904, to the Dippin' Dots craze in the 2000s, ice cream continues to reinvent itself. Rolled ice cream, which has roots in Thailand, is the newest phase hitting metropolitan areas nationwide. Springfield is taking a tip from East Asia and hopping on the bandwagon.
According to Lee Zhang, the manager of Tulsa's Freezing Cow Rolled Ice Cream, another location is scheduled to open its doors in Brentwood Center South. In November of 2017, Zhang estimated the grand opening would fall in March or April 2018. As of July 2018, Jared Properties did not have an estimated open date.
If modeled after the Tulsa flagship, the menu is extensive with more than 12 enticing concoctions including:
Matcha Lady: Green tea with strawberry ice cream

Key Lime Pie: Kiwi, graham and lime with vanilla ice cream

Dark Forest: Oreo, brownie and chocolate sauce with chocolate ice cream
Once you pick your flavors, the mixture is poured upon a frozen pan, combined with toppings and flattened to a thin sheet. The ice cream artisan then takes a scraper and rolls it into the shape of a Swiss roll. After packed into a bowl, you choose three additional toppings for free. Options include Kit Kats, toasted marshmallows, animal crackers and so much more.   
Until its opening, visit La Boba Café to curb your rolled ice cream cravings, and grab a bubble tea while you're at it.