Life
St. Patrick's Day Celebrations in Springfield, MO
We've rounded up the best ways to celebrate St. Paddy's in 417-land.
By Caiti Sloman & Claire Plaster
Mar 01 2020 at 9 a.m.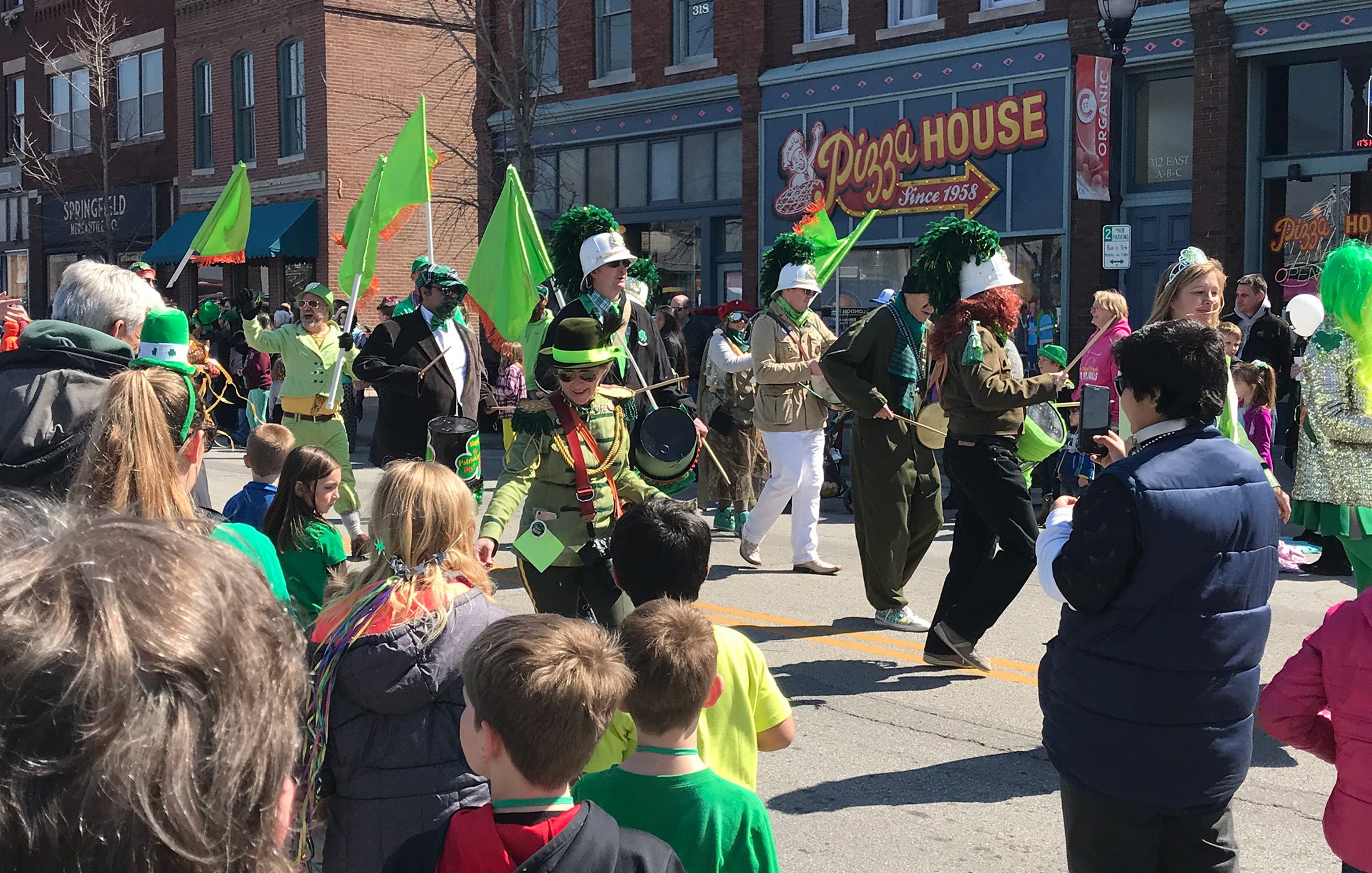 Editor's note: Unfortunately, due to concerns about the spread of the COVID-19 virus, the St. Patrick's Day Parade listed below is canceled for 2020.

St. Patrick's Day is celebrated all over the world by the Irish population and those who are "Irish for the day." Whether you prefer to spend the holiday with family, eating, drinking or staying active, we've found plenty of festive activities for your St. Paddy's weekend.
February 29, 10 a.m.–2 p.m.
All Pet Supplies North
Book your spot now for a fun spring backdrop to celebrate St. Patrick's Day with all members of your family! Enjoy the holiday with picture-perfect cards of your fur babies to get in the spirit of spring.
March 12–March 15, 7 p.m.–1:15 a.m.
Guitars Rock N Country Bar, Joplin
Head down to Guitars Rock N Country Bar for great drink specials like $3 Jameson shots or $5 Irish Car Bombs. Celebrate the holiday early the weekend before and don't forget your green!
Andy's Mint Cookie Concrete
Now serving
All locations
Treat yourself to this yummy blend of mint cookies and your choice of vanilla or chocolate frozen custard. Our readers have voted Andy's Frozen Custard into the Best of 417, so you know it's good. Hurry to the closest Andy's location because it's only available for a limited time!
March 14 & March 15, 11 a.m.–7 p.m.
Country Roads Family Fun Farm, Stotts City
Join Country Roads Family Fun Farm in opening their doors for the season during this special holiday. Enjoy a heated barn, food and drinks, outdoor play areas, scavenger hunt, petting zoo and plenty of other activities at this family-friendly event!
March 17, 6 p.m.–9 p.m.
4 by 4 Brewing Company
Come out and enjoy great beer and music at 4 By 4 Brewing Company on St. Patty's Day. Listen to Irish themed music by duo Dallas Jones and Molly Healey while grabbing a pint of locally-crafted beer.
March 14, 8 a.m.–noon
Dublin's Pass
The ShamRox Run is one of the largest St. Patrick's Day celebrations in the state. 5K and 10K races begin and end at Dublin's Pass in downtown Springfield. There will also a Beer Mile at 11 a.m. if that's more your speed. Either way, be sure to stick around for the 3rd annual ShamRox BeerFest featuring food trucks, swag and live music.
March 14, 10 a.m.–4 p.m.
C-Street Market
Kick off Springfield's 40th Annual St. Patrick's Day Parade at C-Street's Vendor Market. Try homemade food, handcrafted art and fun crafts for the family while preparing for the big celebration.
March 14, noon–4 PM
Commercial Street & Downtown Springfield
Continue your St. Paddy's Day celebrations at the 40th Annual Springfield St. Patrick's Day Parade. The parade begins at Benton Avenue & Commercial Street, heads along Commercial Street and proceeds downtown via Boonville Avenue before dispersing at Elm Street. The party isn't over until the awards ceremony at Best of Luck Beer Hall!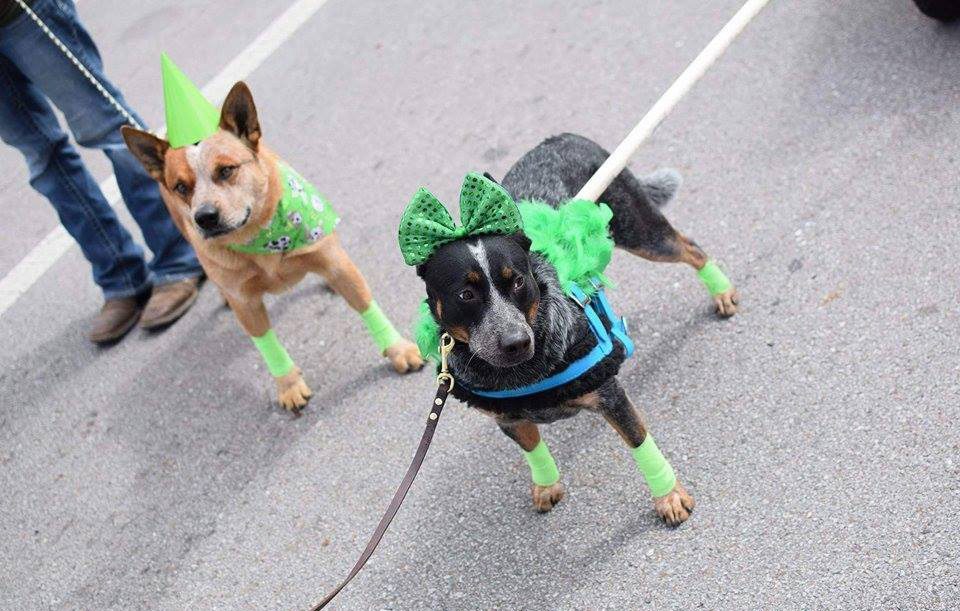 March 14, 12:30 p.m.–3:30 p.m.
Dan Kinney Family Center
Gather a group of friends and get pedalling on this 45-mile route starting at Dan Kinney Family Center. What better way to celebrate the upcoming season of Spring than with an outdoor workout?
March 19, 5 p.m.–7 p.m.
Art Zone, Nixa
Want more of a low-key way to celebrate the holiday? Art Zone in Nixa will help you step-by-step with a fun, carefree paint night. Choose one of two designs and gather your friends or family for a night of canvas painting!
March 17, 4 p.m.–10 p.m.
Reverie
Visit the Reverie on St. Patty's Day for house-made corned beef sandwiches, drink specials and live Celtic-inspired music from Meg and The Burnouts. Whether on the rooftop patio or indoors, this bar will be sure to make you feel right in Ireland.
March 14, 9 PM–1:30 AM
Downtown Springfield
Get your drink on at the Queen City Pub Crawl. $15 gets you into 15 different venues near downtown Springfield. Locations include Finnegan's Wake, Ernie Biggs, Big Whiskey's, Dublin's Pass, Tropical Liqueurs, Vintage, Civil Kitchen, The Outland, Zan the Club, The Outland Ballroom, Front of House, Bair's, Boogie & Bubbles and Patton Alley Pub.
March 17, 7 p.m.–9:41 p.m.
Alamo Drafthouse
Need something to do on the actual day of St. Patty's? Book a ticket with Alamo Drafthouse for The Departed and enjoy an amazing five-course meal with beer all while watching this classic film!