Life
St. Patrick's Day Celebrations in Springfield, MO
We've rounded up the best ways to celebrate St. Paddy's in 417-land.
By Caiti Sloman
Feb 21 2019 at 3:06 p.m.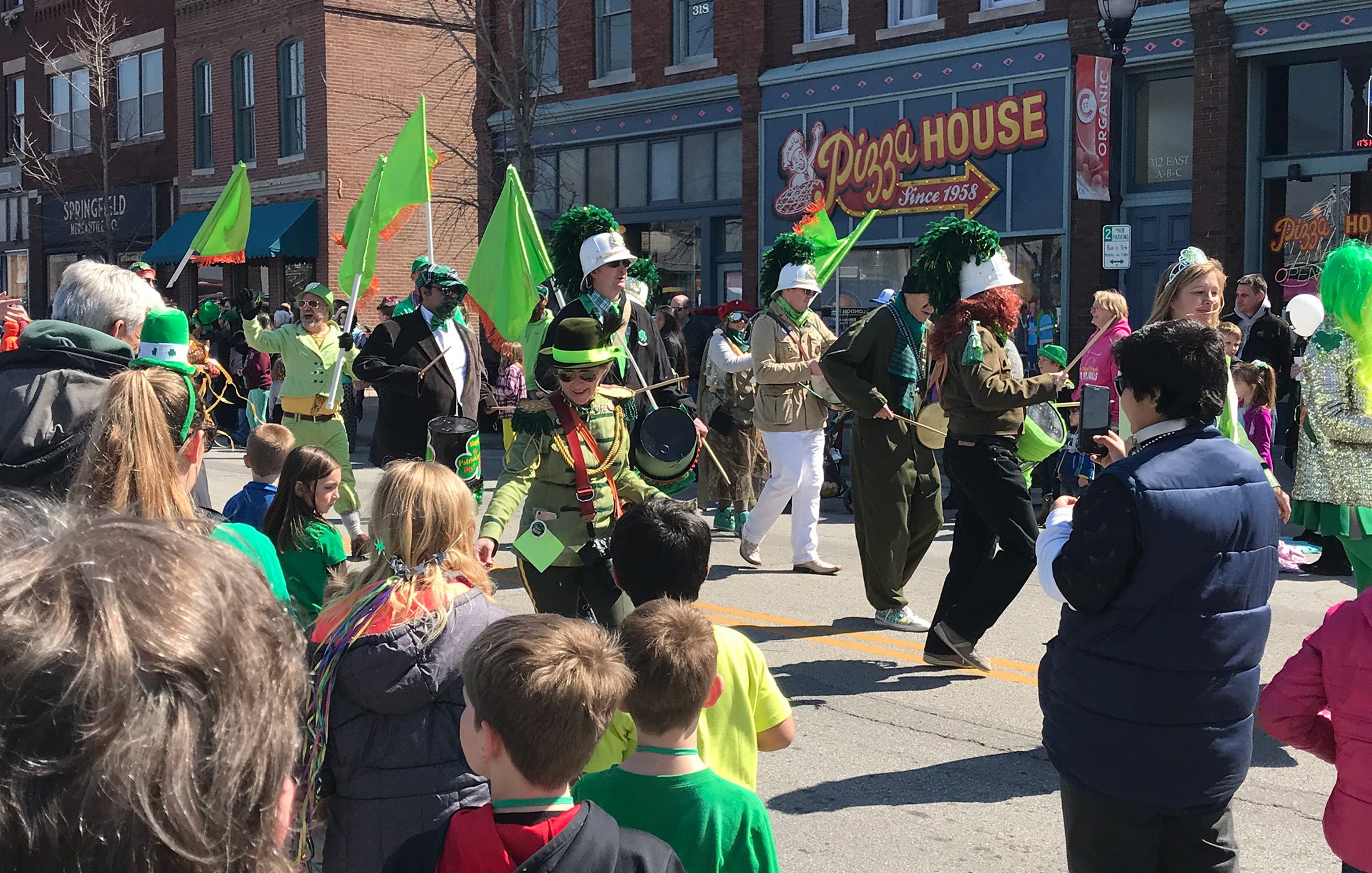 St. Patrick's Day is celebrated all over the world by the Irish population and those who are "Irish for the day." Whether you prefer to spend the holiday with family, eating, drinking or staying active, we've found plenty of festive activities for your St. Paddy's weekend.
March 14 & March 16, 6:30 PM–9 PM
B + B Boulangerie & Bakery
Embrace your inner Irish and try some traditional cuisine from the British Isles at B + B Boulangerie & Bakery. Feast on Beef Wellington, honey-glazed carrots, asparagus with hollandaise sauce and whiskey-laced sticky toffee pudding. Your taste buds will thank you!
Now through March 28
All locations
Treat yourself to this yummy blend of mint cookies and your choice of vanilla or chocolate frozen custard. Our readers recently voted Andy's Frozen Custard into the Best of 417, so you know it's good. Hurry to the closest Andy's location because it's only available for a limited time! 
March 15, 10 AM
Midtown Carnegie Branch Library
For the really little ones (infants through age 6), celebrate St. Patrick's Day with books, activities and crafts. All the green materials you need will be provided.
March 15, 6 PM–9PM
4 by 4 Brewing Company
Start your celebration early and join 4 by 4 Brewing Company on Friday evening for its St. Patrick's Day Bash and Beer Release. You'll be among the first to try its new Irish Red Cream Ale (plus lots of green beer!) and enjoy live music from Brookline Station.
March 16, 8 AM–noon
Dublin's Pass
The ShamRox Run is one of the largest St. Patrick's Day celebrations in the state. 5K and 10K races begin and end at Dublin's Pass in downtown Springfield. Of course, there's also a Beer Mile at 10 AM if that's more your speed. Either way, be sure to stick around for the ShamRox BeerFest. This is the first year the beer festival is happening alongside the ShamRox Run featuring food trucks, more than a dozen breweries and live music from Shaun Munday. 
March 16, noon–4 PM
Commercial Street & Downtown Springfield
Kick off your St. Paddy's Day celebrations at the 39th Annual Springfield St. Patrick's Day Parade. The parade begins at Benton Avenue & Division Street, heads along Commercial Street and proceeds to downtown Springfield via Boonville Avenue before dispersing at Elm Street. The party isn't over until the awards ceremony at Patton Alley Pub!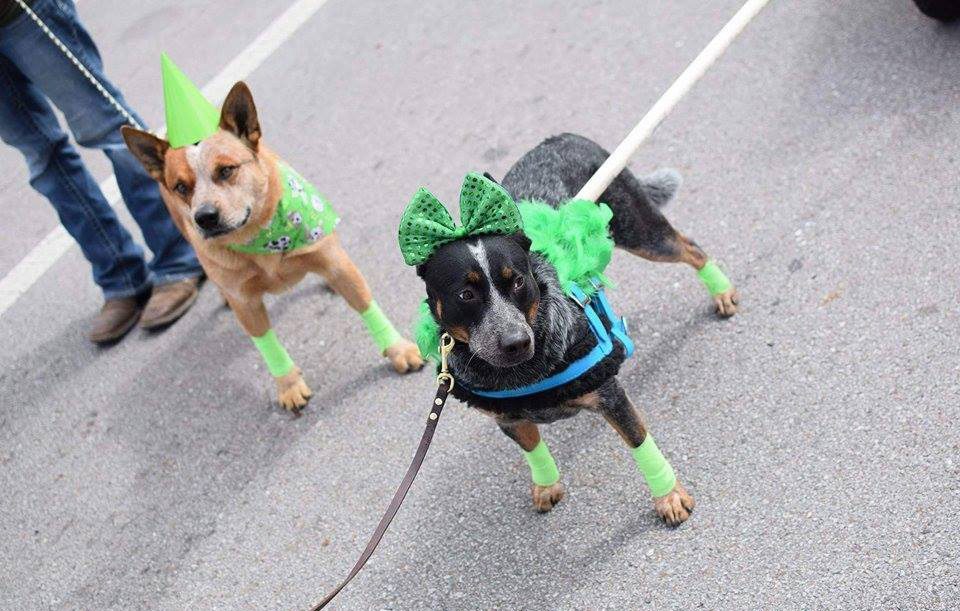 March 16, 12:30 PM
Jefferson Avenue Footbridge
Think your pet is the best in show? Animals will be judged based on originality, talent, stage presence and fun factor. Register your pet in for the contest online or in person. There's no entry fee and you've got until noon on the day of the event to sign up.
March 16, 2 PM–4 PM
Fair Grove Branch Library
Kindergartners and up can enjoy a St. Patrick's Day themed craft and watch Darby O'Gill and the Little People, a Walt Disney classic. The library provides materials.
March 17, 3 PM–6 PM
Gillioz Theatre
Bring the kids along to watch this classic film on the big screen at the historic Gillioz Theatre. Don't forget your ruby slippers because there is a costume contest! Grown-ups can also enjoy drink specials. 
March 16, 9 PM–1:30 AM
Downtown Springfield
Get your drink on at the Queen City Pub Crawl. $15 gets you into 15 different venues near downtown Springfield. Locations include Zan the Club, Dublin's Pass, Big Whiskey's, Bair's, Boogie, Civil Kitchen, Ernie Bigg's, Finnegan's Wake, The Grove, Bubbles, Tropical Liqueurs, Front of House, The Ballroom, Vintage and Outland.
March 16, 10 PM–11 PM
Golden Girl Rum Club
Paul Cherry is joined by 417-lander Joe Misterovich for late night jams at The Golden Girl Rum Club, a recent Best of 417 winner for its creative cocktail menu. Paul Cherry blends '70s-inspired pop music with references to modern relationship issues, like text messages and tweets.