Reviews
Table Talk: December 10–17
This week: Dunkin Donuts comes to Republic, restaurants give back this month, Good Clean Wine available online and more foodie news.
By Claire Porter
Dec 10 2019 at 10 a.m.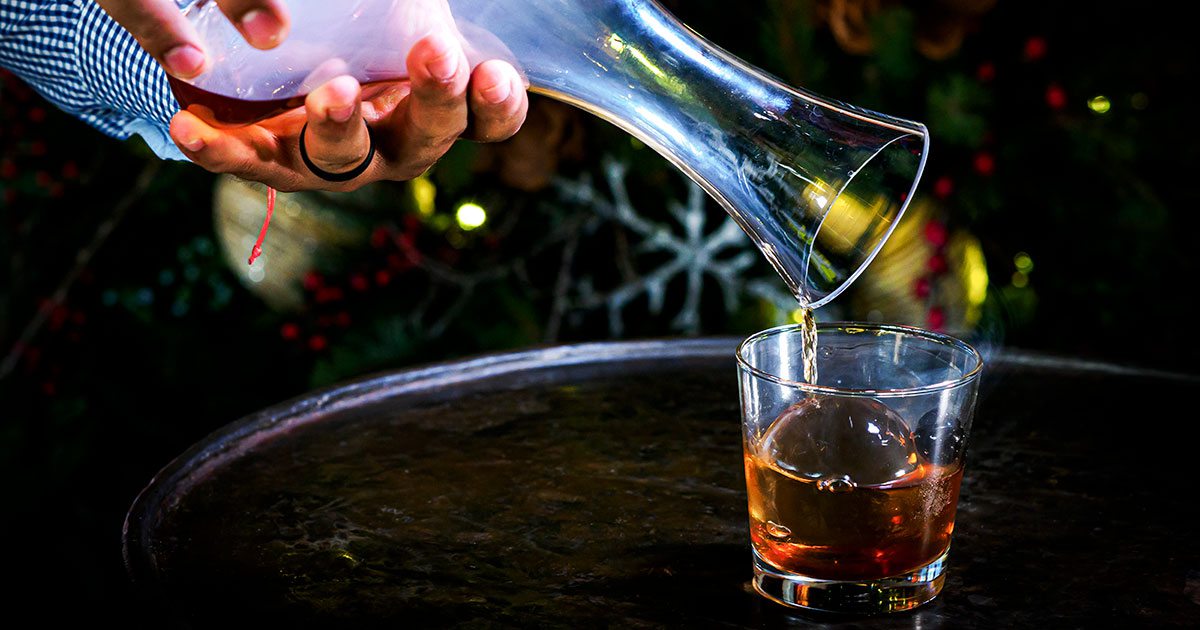 Santa Sippers
Maybe this is the wrong mentality, but knowing that Dry January is right around the corner makes me much more likely to imbibe now. Or maybe it's the limited release holiday cocktails with wintery flavors tempting my willpower. Either way, this week saw three new ways to indulge the temptation and sip, sip hooray: 
Golden Girl Rum Club dropped its Mele Kalikimaka holiday menu with plenty of seasonal flavors (nutmeg, cinnamon, clove, toasted marshmallow, martian juice—you know, the usuals) and holiday-esque names. A portion of sales of the aforementioned martian juice (called Santa Claus Vs. The Martians on the menu) benefits the Child Advocacy Center. 
Big Cedar Lodge has also launched a new seasonal cocktail menu available at The Osage Restaurant and Buffalo Bar, with select drinks also available at Arnie's Barn. Pear, cinnamon, fig, chocolate and even chili liquor make an appearance in the drinks, which include a dramatic smoked Old Fashioned. 
If hard liquor isn't really your thing (and neither is leaving the couch), Good Clean Wine's website is now live, so you can order bottles of low-intervention rosé, white and red wines right from the website. 
Happy Howlidays
Tis the season to give—and now you can give even more by dining out. Several area eateries have partnered with local nonprofit organizations in the spirit of charitable giving. At Piccolo, you can feel good about eating dessert by ordering the Bella cannoli, which benefits C.A.R.E. Animal Rescue. 
NoBaked Cookie Dough is also supporting local critters with a monthlong partnership with the Humane Society of Southeast Missouri. One hundred percent of proceeds from its doggie cookie dough, Bo's Dough, benefits the Humane Society. You and Fido can also join them at 4 By 4 Brewing Co. this Sunday for their Santa Paws event. Get photos with Santa while raising money for the Humane Society. 
Closing Time
As the year comes to a close, so do a few beloved local businesses. Pizzeria Jax and Gabe's announced that it is closing at the end of the month after owner Jason Bappe experienced health issues and decided to step back to spend more time with family. The pizza family loss continues, as Battlefield Road's Pie Five has closed. The pizza franchise does retain a location on the Branson Landing. 
The Kansas Expressway location of national wing chain Buffalo Wild Wings has closed after 11 years in operation, leaving the Battlefield location open. But when one chain closes, another opens. Republic's Wildwood Plaza saw a Dunkin Donuts/Baskin Robbins open for business, slinging glazed munchkins and towering waffle cones. 
In locally owned news, Mary Guccione has sold Cellar + Plate, her east side wine bar and tapas eatery, to Shawn Kraft and Johnson Tan. Guccione says the new owners will keep Cellar + Plate as-is with a few minor tweaks, leaving her free to pursue new projects. Meanwhile on Republic Road, Angel Kim's Osso Buco (in the former home of The Argentina Steakhouse) has closed its doors and will soon become Archie's Italian Eatery serving classic Italian fare.
Sweets for the Sweet
For a sweet spread this Christmas, there's no need to break out the Kitchenaid. Since closing his restaurant Little Danube, David Pruteanu has been offering catering and homemade Eastern European meals. Now he's offering to save the Christmas sweets game with dessert specials, including orange and almond cakes, Hungarian dobos tortes and lapte de pasare—plus custom orders.

Chasing Waterfalls
A little local love made it all the way to New York City's Fifth Avenue this month. Askinosie Chocolate was selected as one of PayPal's Give Better businesses, "featuring small businesses making a big impact in the world." Each business gets a shoppable window display, and Askinosie's display features toucans, cocoa pods and a chocolate waterfall.

Stay Busy 
Welcome winter and the bustling holiday season with plenty of festive events this week: