Table Talk
Table Talk: February 2–8
This Week: Super Bowl snacks, Girl Scout Cookie season, a new menu at Farmers Gastropub and so much more.
By Megan Dollar
Feb 2021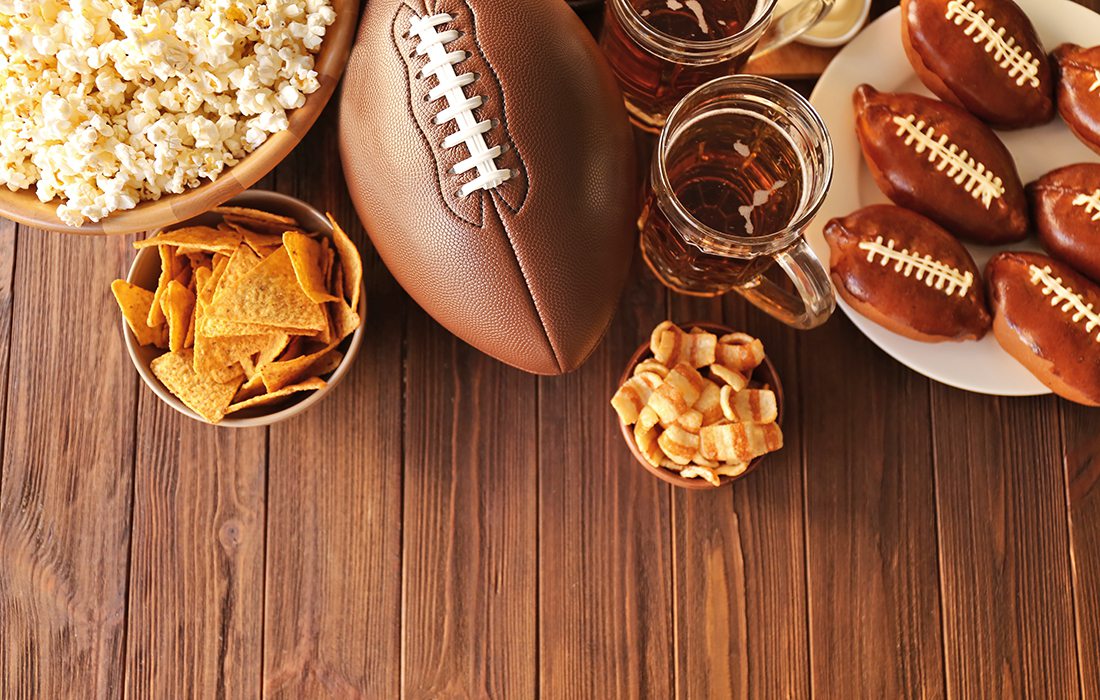 Super Bowl Snacks
How 'bout them Chiefs? Whether you're actually invested in football or just a bandwagon fan, we can all agree that the main event of Super Bowl Sunday occurs when the snacks hit the table. Sure, you can go all "Suzy Homemaker" and prep the munchies yourself, but during a time when (1) a pandemic has made take-out options endless and (2) local businesses need our support now more than ever, why not outsource the wings and quesadillas? Here are just a handful of local eateries offering ready-to-go treats for game day:
Springfield Brewing Company
What: Party trays of wings and/or mac 'n cheese, Brew Co Punch Super Bowl Specials ("The Repeat" Peach Pie Punch and "Red Kingdom" Cranberry Mojito), the "Run It Back" 12-pack variety case of Brew Co. brews.
Order: Visit springfieldbrewingco.com to order in advance or on game day
Coyote's Adobe Cafe
What: Wing trays
Order: Call 417-889-7120 to order before Sunday.
Simply Delicious Catering
What: barbecue chicken dip, Korean meatballs, spinach and artichoke dip, bloody mary kits and more
Order: Visit simplydeliciousllc.com to order by Friday at noon.
Chameleon Cuisine 
What: Wings (barbecue, garlic honey, sweet and spicy, Buffalo or Respiro Del Drago)
Order: Call 417-429-8010 to order.
Tortilleria Perches
What: Family meal packs (enchiladas, tamales, tacos or taquitos in packs of 24 or 12)
Order: Call 417-864-8195 to order.
Cafe Cusco
What: Super Bowl Party Pans (choose from a selection of Cafe Cusco dishes, serves 8 to 20) 
Order: Call 417-868-8088 to order 24 hours before pick-up.
Lavish Grazing
What: Sportsball Charcuterie Board ($30 off regular price) 
Order: Visit lavishgrazingsgf.com/chiefs-kingdom to order.
417 Charcuterie
What: Game Day Platter, large or mini, as well as regular, any occasion platters
Order: Visit 417charcuterie.com to order.
Girl Scout Cookie Season (Finally)
Welcome to The Best Time of The Year: Girl Scout Cookie season. Girl Scouts of the Missouri Heartland began their cookie-selling season a few weeks ago but, as of yesterday, the online shop is live! Of course, if you know a Girl Scout, you should buy from her. But, if you don't know a Girl Scout, you can still get your hands on some cookies and support a local troop in the process. Just head to the Girl Scout website and enter your zip code. You can either order cookies and have them delivered to your door, or you can locate a cookie booth near you to make your purchase in person. Technology is great, isn't it? 
Rountree Roundup 
All of the changes, updates and additions to the Rountree area continue to breathe life into our city, and we'd love to give a little back. This month, all of the neighborhood's little eateries are making that super easy for us with a new rewards program called Local Love. Pick up a rewards card at any of the eight Rountree eateries (Skully's Ramen, Ott's, Tie & Timber Beer Co., Tea Bar & Bites, The Royal, Cherry Picker Package x Fare, Team Taco and Culture Counter), and when you spend $10 or more at any spot, get a stamp on your card. Turn your card in by February 28 to be entered into a raffle. The winner will receive treats from all the spots and a one night staycation at the AirBnB above Culture Counter.
This Week in Foodie Change-Ups
A quick bit of local food news you need to know: Gettin' Basted is coming to Springfield and Springfield Charcuterie has rebranded and moved. From now on, the boutique cheese board company will be known as 417 Charcuterie and will soon be relocating from their spot on West Sunshine to a spot in the Brentwood Center on Glenstone Avenue. Gettin' Basted will also be opening a third location, which will be on Glenstone Avenue in the building that previously housed TGI Fridays. Gettin' Basted is a Branson-based barbecue joint with a second location in Nixa. The new Springfield location will be located just catty-corner from their Reeds Spring-based, sister restaurant, Downing Street Pour House.
Spring Fare at the Pub
One of our favorite things about Farmers Gastropub is that they always keep it fresh. I mean, did you try the Fried Chicken and Dumplings on their last menu? It was unreal. Sadly, that dish has left the building but, happily, many new, creative plates have moved in in its absence. On this season's new menu, I'm looking forward to the Mushroom, Kale and Chickpea Butter Curry and Steak Frites (polar opposites because contrast is fun). Owner Andy Hampshire says his favorites are the Shrimp and Crab Etoufee, their take on shrimp and grits, and the Dukkha (Egyptian spice) Scottish Salmon with curried butternut squash cabbage and brussel sprouts.
V-Day Prep
Valentine's Day may seem distant, but it's actually just around the corner. Time to make those reservations and order those date night treats! Get started by booking one of these these oh-so-romantic nights before they're gone:
Collective Kitchen's Lover's Provisions Box
What: Sourdough pizza dough and vegan pizza sauce from Collective Kitchen, veggie pizza toppings from Culture Counter, a floral arrangement from Locust Floral, wine from Cherry Picker Package x Fare, a pie from Prairie Pie, and chocolates from Askinosie Chocolate.
Order: Order online by Monday, Feb. 8.
Valentine's Day at Hotel Vandivort
What: Three-course dinner at The Order, Saturday, Feb. 13 and Sunday, Feb. 14, by reservation only. Vantage Rooftop Lounge and Conservatory Igloo reservations. 
Reserve: Online via theordersgf.com
Harvest Sweetheart Dinner To-Go
What: Dinner for two available for curbside to-go on Feb. 13 and Feb. 14
Reserve: Reserve online