Table Talk
Table Talk: August 10–16
This week: Metro Eats continues to grow, summer cocktails have our hearts, and foodie events abound.
By Katie Pollock Estes
Aug 10 2021 at 8 a.m.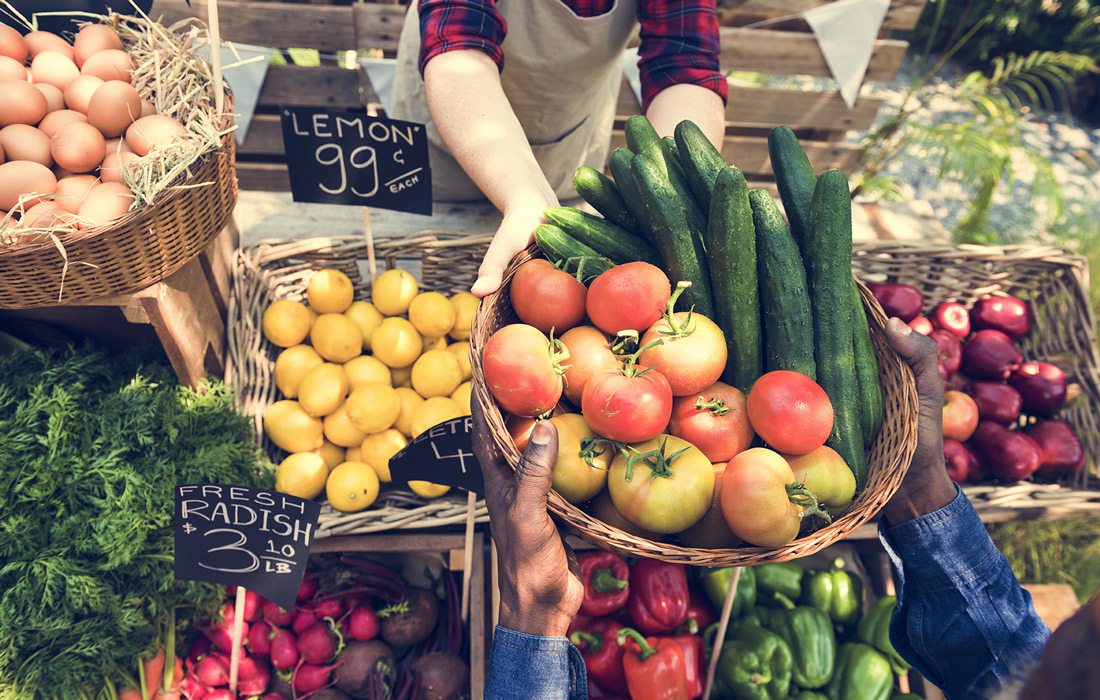 Metro Eats, Comin' in Hot!
Back in June, we told you about how the farmers market at Springfield's new Metro Eats was open for business. Well, this week Metro Eats owner Christina Shellhart sent us an update on some of the developments on the horizon for the food park, and we are super excited about them.
Phase One of Metro Eats is almost finished and will include a pumpkin patch, a kid-friendly area called Pond Tunes, a wildlife observation area with a wishing well and bird baths and an apiary. In the food department, there will be food trucks on-site, a bar and food depot building, and shipping containers that have been converted into shops like a bakery and a boutique.
Oh and of course there's the indoor and outdoor farmers market. There's a grand opening planned for late September or early October for phase one. (We'll keep you posted on the date.)
Summer Cocktail Crushes
Have we told you that summer menus are our favorite? So much incredible produce and so many fresh flavors! Well, the same goes for summer drinks menus. Whether we're talking cocktails or coffee, we're here for it all. Here are a few that have caught our eye lately:

• Sage Advice from SBC's The Cellar, made with blue agave spirits, grapefruit, nectar, toasted sage
• Watermelon Sugar High from Progress, made with vodka, Giffard Lychee, watermelon juice, lime and watermelon La Croix
• Good Libations from The Order, made with tequila, Aperol, Giffard Banana, coconut cream, lime juice, cinnamon syrup and orange cream citrate
• Espresso Tonic from The Coffee Ethic, made with espresso, lemon simple syrup and tonic water. (It's one of our favorite espresso tonic takes ever. Must be the lemon simple syrup!)
• Fever Dream from Kingdom Coffee, made with espresso, tonic water, grapefruit and vanilla.
• Butterfly Lavender Lemonade Sparkler from The Press Coffee & Juice Bar, made with butterfly pea powder (for a purple hue!) and freshly squeezed lemonade
A Sweet Partnership

Last week, The Royal and Dani's Flour Pot Bakery shared that they were partnering up in a way: Dani's Flour Pot Bakery is moving into The Royal's space, slinging baked goods during the day while The Royal slings cocktails in the evening.
We love that these two tasty Springfield businesses have found a clever way to share the building at 1427 Cherry Street, and we're pretty excited about having another way to get our hands on the sweets from Dani's Flour Pot: pop tartlets in all sorts of flavors, ooey gooey cinnamon rolls, amazing muffins and more.
If you're not familiar with Dani's Flour Pot, you can also pop over to the C-Street City Market to visit her vendor booth and get your hands on a beautiful heirloom tomato gruyerre galette while tomatoes are in season!
Tasty Foodie Events this Week
There's a lot happening in the food world this week! On Friday, August 13, you can join the team at Pickwick & Cherry for their Braai the Beloved Country: South African Date Night Cooking Experience. You'll prepare a traditional South African barbecue and make dishes like peri-peri shrimp, curried chicken and apricot sosaties, spicy grilled pineapple, chutney pork belly and lots more. Bring a date, learn some new cooking techniques and then dig in!
Then Saturday, August 14 is Spring Branch Kombucha's latest paring event at Vino Cellars on the Lake. Vino Cellars provides the food (buy tickets on their site), and Spring Branch matches it all up with their kombucha flavors.
That same evening, you can visit Country Roads Farm for their Beer, Blooms & BBQ event. The dinner takes place in the farm's sunflower fields, so you can chow down while watching a fiery sunset over a fiery flower field. It's just one part of the farm's Sunflower Festival, taking place all month long.