Table Talk
Table Talk: September 28–October 4
This week: Delicious coffee treats, Best of 417 voting, a chef tasting menu and some fried chicken sandwiches.
By Jorge Cespedes
Sep 28 2021 at 8 a.m.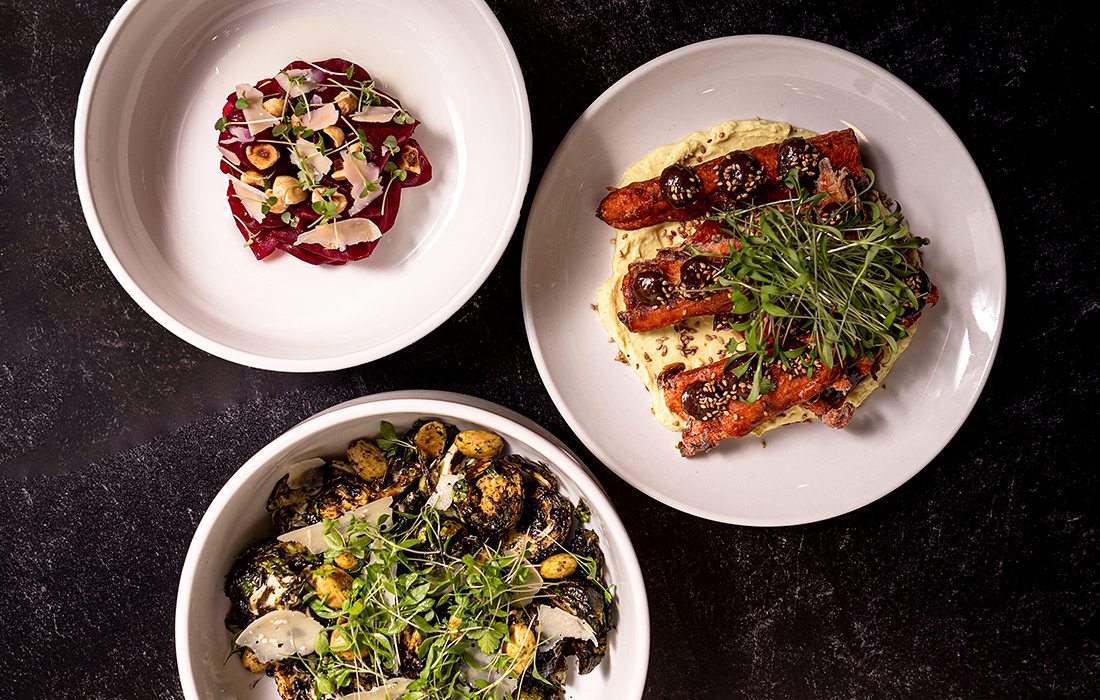 Fall Coffee Shop Treats
I don't know if you have noticed, but three of my favorite coffee shops have been hard at work with Coffee Ethic remodeling their store, Kingdom Coffee opening a new location and everyone creating seasonal menus. Let's start with the seasonal drinks at  The Coffee Ethic. The bAutumns Up is a cold brew with pumpkin cream, chai spices and cinnamon deliciousness; the Salted Caramel latte has a salted caramel maple syrup, cocoa powder and espresso; and finally the Spiced Chai Cider features spiced chai tea, apple cider and cinnamon. Yum! Next, we have Kingdom Coffee with The Fallsphate, which is an updated take on an old fashioned phosphate soda but using a house-made orange clove syrup and espresso. They're also featuring food items, such as The Bread & Spread which is wheat toast with a roasted almond and pumpkin spread topped with candied walnuts and maple syrup. And finally, Architect Coffee has their Harvest Latte made with espresso, milk, cinnamon and a caramel apple syrup that would totally pair with the new vegan frosted pumpkin cookies. There are delicious options all over town, so do me a favor and go treat yourselves to some of these asap
Vote Now: Best of 417
I'm always amazed at the variety and vast number of restaurants that we get to enjoy here in 417-land. One of the questions I get asked all the time as a chef is, "What's your favorite restaurant in town?" And the funny thing about that is that my answer changes depending on what I'm craving at the moment. I love all food. I'm always going to say yes to a juicy burger, or a wood-fired pizza, a perfectly brewed cup of single-origin coffee and of course a cocktail here and there. We have all of that and so much more. We're lucky to have a large selection of ethnic cuisine restaurants, from Indian cuisine, Mexican bold flavors, British staples, Peruvian tastes and more. And you can't forget about our breweries! So, on that note, go vote for your favorite places in our Best of 417 Readers' Choice Awards, and let them know how much you appreciate them.
Downtown RISE Chef Tasting Event

If you haven't heard of RISE in Downtown Springfield, right on the square at 105 Park Central Square, you need to go check it out because these guys are doing a fantastic job at curating a great food and beverage experience all around. They recently hired a new chef, Donny Jay Cummings, and he's saying hello the best way possible with this Chef Introduction and Tasting menu on Friday, October 1. The menu begins with an amuse bouche and takes you on a tour of the fall season from unique appetizers and charcuterie boards to flavor-packed entrées and dessert. They're all paired with cocktails and wine to highlight this one-of-a-kind experience. Buy your tickets online.
New Fried Chicken Food Truck
The fried chicken war is still in full throttle and not giving up, and we love that! As a chef consultant, I've been working on fast food chain menus for years, and this is one of the hottest topics ever: Fried chicken sandwiches! I'll never say no to one of these, and the best part is that there is a new player in town: MOchicken food truck by Sugarfire Barbecue. Chef Clinton McCann is the mastermind behind this delicious concept and is serving cool things such as classic fried chicken sandwiches, buffalo chicken sandwiches and of course his version of a burger that will leave you wanting more! Their hours of operation as of now will be 11 a.m.–9 p.m. Fridays and Saturdays and 11 a.m.–7 p.m. Sundays and Mondays. Keep up with them on Instagram for updates and more.