Table Talk
Table Talk: November 2–8
This week: Cocktail Kits, Echelon Coffee Shop, Wheelhouse Fun Food and Seasonal Affogatos.
By Jorge Cespedes
Nov 02 2021 at 8 a.m.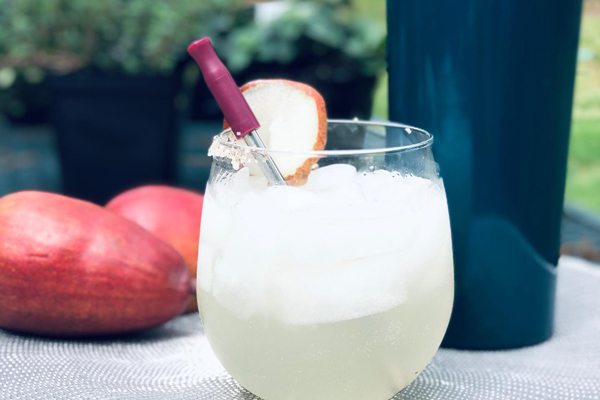 417 Cocktails
I always love finding new and easy ways to help people enjoy a good cocktail at home and  the people at 417 Cocktails are doing just that. On their website, you will find all the cocktail kit options that you can think of and then a few more. There are seasonal cocktail kits like a Caramel Apple Moscow Mule or a Pumpkin Spice Margarita and unique twists on cocktails that may already be part of your repertoire like the one I got, a Lavender Gin Fizz. In the box, I found a lavender simple syrup, two lemons, a can of carbonated water, lemon sugar and lavender garnish. And most importantly, there was a recipe to help me through the making of the cocktails. The recipe cards have a suggested spirit, prep instructions and tips, and the actual directions for making the libation. I had so much fun making this cocktail that most likely I would have never made at home due to the unique ingredients, and now I know how much I love lavender in my gin fizz. These are easy, fun and so good. Go check them out!
Echelon Coffee Shop
I love coffee shops. I love to see what special items they have on the menu and see how creative they can get with seasonal offerings. I was on the north side of town this past week when a sudden urge for good coffee hit me, and I was lucky enough to stop at this fantastic place called Echelon where I found a very well put together menu of not only coffee drinks but food as well. As I spoke with the owner and head roaster, Joe West, I discovered he had quite the imagination for fun menu items, so here are the ones that stood out for me: Autumn Sparkler is a sort of mocktail almost, with flavors like blackberry sage, orange, a double shot of espresso and finished with Topo Chico sparkling water. Also, for those hot cocoa lovers, the Campfire Cocoa is topped with a house-made marshmallow that is toasted for those fire notes. And finally, the Pumpkin Spice Yogurt Bowl uses a base of pumpkin Greek yogurt, topped with house made pumpkin spice granola and maple syrup. 
Wheelhouse Food
I must admit that it had been a while since I had lunch at the Wheelhouse Street Fare restaurant, located in the lobby of the Vib Hotel on Sunshine Street, and I was so pleased with the new menu items that I just had to give them a try. One of my favorite snacks ever is falafel and I always have a hard time finding a good one here in town—until now! Their delicious falafels are served with a house-made aioli that just complements that appetizer oh so well. Secondly, and I know this one will be a popular one, they serve kimchi fries, which are stir fried French fries with the house kimchi, jack cheese, chipotle aioli and cotija cheese and finished with fresh chopped cilantro. I mean, wow, right? Now that we have enjoyed these great appetizers, let's dig into some of the wok menu items such as the drunken noodles or their pineapple fried rice that will not disappoint. Here is the full menu for you guys to discover and enjoy.
Seasonal Affogato
I'm not much of a dessert eater, honestly. By the time dessert comes along, I've eaten so much food that I can't fit anything else. But if the option exists to have an affogato, then I will make room every single time. One of my all-time favorite Italian desserts or sweet treats, it's so simple yet so rewarding, and the sensory play of temperature between the cold ice cream and the hot espresso is just so much fun. My favorite place to enjoy an affogato here in town is right between two delicious spots, Cherry Picker and Culture Counter. Let me explain, I go to Culture Counter and pick my ice cream of choice, sometimes vanilla or chocolate or maybe something fun and seasonal like a pumpkin vegan ice cream, and then I take that little cup over to Cherry Picker and order a double espresso and simply pour it over my ice cream, and voila! Affogato. Go give this a try and let me know what you think!