Table Talk
Table Talk: November 9–15
This week: Tall tales and Good Food, Beer/BBQ Dinner, Healthy Protein Shakes and Thanksgiving done elsewhere.
By Jorge Cespedes
Nov 02 2021 at 8 a.m.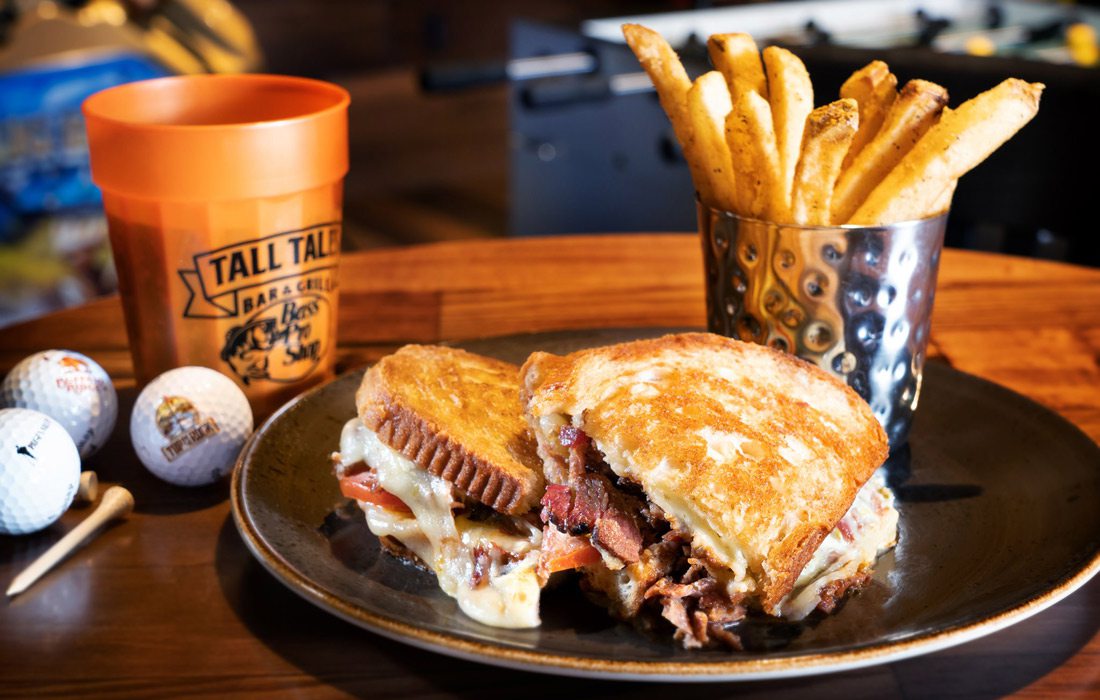 Food Time at Tall Tales

With a varied and pretty well-rounded menu, Tall Tales Bar & Grill has some really good options for anyone ready for a quick bite or a full meal. There are a few appetizers worth starting with such as the Salt Cracker Fried Mushrooms which had the crunchiest texture ever in a fried mushroom due to the clever use of saltine crackers as part of the batter. Or try the Sriracha Chicken Meatballs which come plated in what I like to refer to as elevated bar food due to the beautiful plate ware and clean and modern presentation. Now don't forget to try one of the local state beers of which there are many or a cocktail to pair with your delicious food. There is one item on the menu that is making waves and that's the Smoked Brisket Grilled Cheese and now I totally understand why so many people recommended that one to me; it's delicious, it has the perfect crunch on the bread and the juiciest most flavorful brisket and cheese blend I've had on a grilled cheese. Overall, this is a great place for the family or your group of friends to go hangout and enjoy a fun and easy-going meal.

Sugarfire BBQ Civil Life Beer Dinner

I'm assuming that most of you guys have tried Sugarfire BBQ already, out on E. Republic Rd, and you know how well these guys do everything they make, from those well smoked bbq meats to their burgers and even now a fun fried chicken food truck parked out behind the restaurant. As Chef Clint McCann keeps innovating and coming up with fun and unique ideas, here is a really cool event coming up this Wednesday, November 10th. The guys from Civil Life Beer are teaming up with the culinary team and making their first Beer Dinner with what they call reimagined English pub food having menu items such as smoked mushroom toast or posh fish & chips, steak and ale pie and finally a sticky toffee pudding and all paired with the perfect beer to highlight and compliment the flavor both of the food and the drinks. For more info on tickets and such, call the restaurant and they will be able to help out with any questions you may have.
Downtown Health Bar

For those of us always looking for a healthy alternative when it comes to snacking or even maybe a quick and energy-packed breakfast option, here's a place that's trying to do just that and it's right downtown Springfield on 323 E. Walnut. Brandon Stockstill and wife Brittny are big advocates of a healthy lifestyle and they wanted to share that passion with as many people as they could. The menu has all sorts of options from meal replacement protein shakes, those use a specific protein that has a slow digestion cycle and actually keeps you full for longer and hence the meal replacement term; there are options to accommodate any diet and they have great flavors to choose from such as Strawberry Piña Colada to Peanut Butter Cup and so much more. Personally, I tend to go for the chocolate or cake flavored shakes but add frozen fruits and some greens such as spinach or kale to add as much nutritional value as possible. Here's a link to their Instagram, so go check them out and try one of these shakes.
Thanksgiving at The Ozark Mill

Thanksgiving dinner can be either a very enjoyable thing to make or a very stressful moment for lots of families and sometimes we just need to take a break and let someone else handle all of that work so we can lean back, relax and take a sip of our delicious cocktail. The Ozark Mill at Finley Farms is hosting their first ever Thanksgiving Feast and based on what I've read about their menu, this is a great option for anyone looking for a break from the traditional and a beautiful place to enjoy this meal. There will be a variety of soups and salads, some pasta like a chicken orecchiette, which happens to be my favorite shape of pasta. There will also be a carving station with all sorts of meats such as butter roasted turkey, smoked ham, pork loin roasted salmon and some mouth-watering sides. Oh, and you know, that the dessert station will be out of this world so make room for that as well. Enjoy!