Table Talk
Table Talk: April 14—21
Virtual Wine Tasting, fresh veggie CSAs, best picks for spicy food, making the perfect pizza at home and more in this week's Table Talk.
by Katie Pollock Estes
Apr 14 2020 at 8 a.m.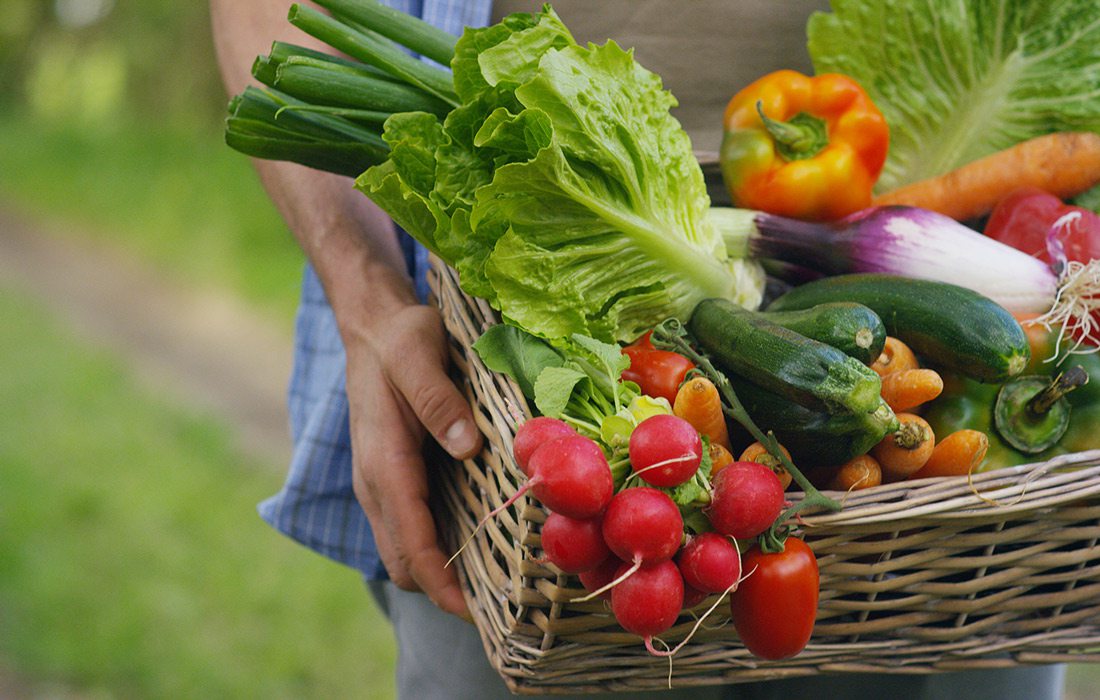 The Freshest Veggies
If you like to cook at home (or are just doing so out of necessity right now), signing up for a local CSA will get you weekly fresh vegetables grown by local producers. There are several local farms that offer CSAs, and often visiting the farms to help them work (or paying a fee to avoid that part) are built into the deal. Here are a few local favorites to help you up your fresh veg game this season.
Millsap offers vegetable shares from May through October that feature organic produce. You can also add shares of fresh baked bread, chicken or lamb from Bechard Family Farm, Missouri fruit, freshly cut flowers or locally raised beef.
Not all CSAs are centered around produce. Providence Farm offers poultry CSAs that offers sampler shares with different types of poultry each month. It runs April through December and has everything from fryer chickens to Pekin duck.
Farm boxes from Blue Heron can be ordered online each week and then picked up at Farmers Market of the Ozarks on Saturdays. The Everything Box has duck eggs, a goose egg, mushrooms, salad mix, carrots, fresh herbs, local rice, freshly baked bread and more. There's also the option to customize orders.
In May, Farm 2 Counter will open back up, offering farm bags that are delivered to your door full of veggies, fruit, freshly baked bread, meat and some packaged products like Date Lady syrup, milk or rice flower.
CSA shares filled up fast and have already sold out for 2020, but you can keep them on your radar for next year. Their CSA is 32 weeks long and features tons of Certified Naturally Grown veggies.
Beer + Bread
4 By 4 Brewing Company is partnering with other local businesses to put together Support Local Bundles. They pair cans of 4 By 4 beer with goodies like bread from Neighbor's Mill, pizza from The Pitch, chips and queso from Tortilleria Perches and cookies from The Rolling Pin. There's even one that pairs beer with cigars from Just for Him, and another that combines beer and a DIY pottery painting mug and supplies from Firehouse Pottery, so you can have a little something to do while you enjoy a beer.
Say Au Revoir to The Press
We were so sad to hear that The Press Coffee & Juice Bar would be temporarily closing during the COVID-19 pandemic. Until tomorrow, the restaurant is offering 50 percent off all breakfast and lunch food (but not coffee and drinks) and selling groceries at cost until they are sold out (or until they close their doors tomorrow). It's your last chance to support this little eatery until we have to say goodbye. We'll be on the edge of our seats waiting for the day they reopen!
Wine (and Dine?) Online
On Tuesday, April 21, Vino Cellars is hosting a virtual wine tasting featuring Adam Lee from Siduri Wines. You get to ask questions and interact via Zoom as Lee talks through three California pinot noirs. You can follow along for funsies or order the wines in advance to taste as you watch.