Table Talk
Table Talk: January 17–23
This week: Gourmet chicken tenders coming to Springfield, tasty tips for Dry January, new menus, morning brews and much more.
by Katie Pollock Estes
Jan 17 2023 at 8 a.m.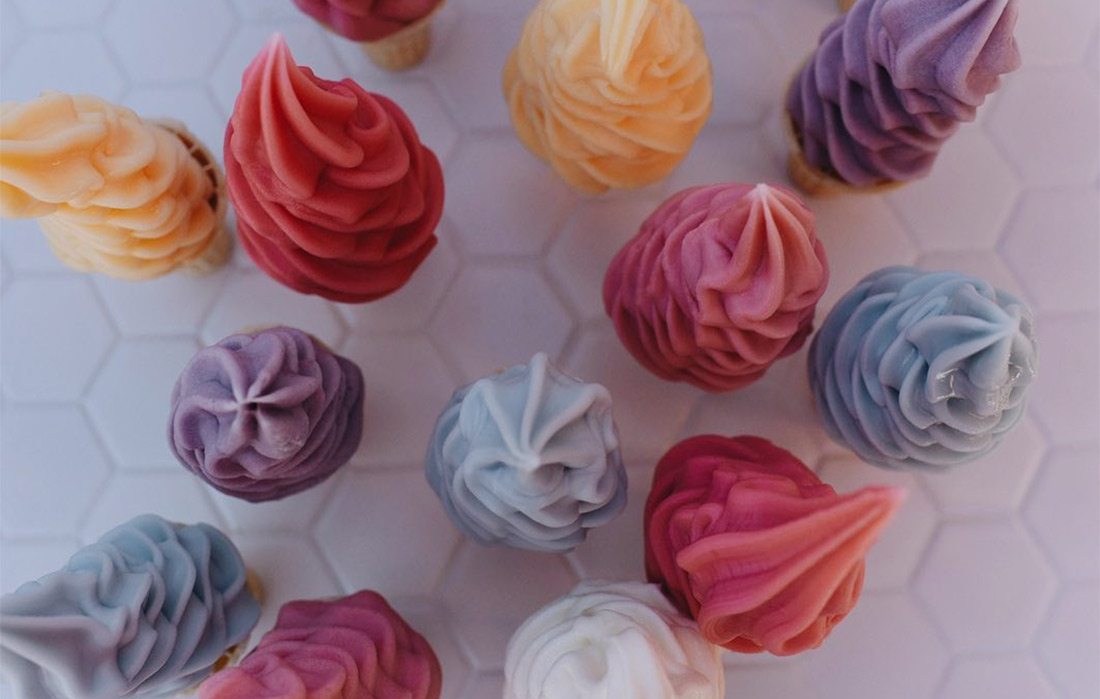 Chicky Tenders, Coming Right Up!
James Tillman, the man who brought First Watch to Springfield, is getting ready to open another tasty foodie franchise with a following of rabid fans. Starting with the first location at the intersection Sunshine Street and Ingram Mill Road, just west of Highway 65, that opens in early April, Tillman has plans to bring a total of four Huey Magoo's stores to the Springfield area and one to Ozark at Highways CC and 65. Huey Magoo's is a chicken tender purveyor in the same general style as Zaxby's or Raisin' Cane's—but it bills itself as the "filet mignon of chicken" (oh la la!) and has a particularly devoted following. A few things set it apart from the chicken tenders crowd. First up, you can get grilled marinated chicken tenders here too, if fried food just isn't your thing. The menu also has a few fresh chicken-topped salads, mild and spicy chicken sandwiches and chicken wraps. Tillman says the option to order things like grilled chicken and chicken wraps is one of the things he likes about Huey Magoo's. Healthier options are what drew him to First Watch before he brought that to the area as well. "Today you need a healthy option," he says. "And I feel like we have a healthy option compared to Zaxby's or Raisin' Cane's."
Dry January Never Tasted Better
If you're in the Dry January camp (i.e. you opt not to drink alcohol during the month of January), then you might be excited to hear that some local bars and breweries have some seriously tasty alcohol-free cocktails that are just as sophisticated as your favorite tipple. A few fun examples: The Golden Girl Rum Club has some fresh flavors like the Passion Cooler (passion fruit, lemon, almond orgeat and sparkling mineral water) and Hibiscus Mistres (hibiscus-orange-cinnamon syrup, almond orgeat, lime, soda water). Tie & Timber Beer Co. has some super-flavorful virgin sips as well, like the cran-limeade and a sweet-tart-spicy mango drink with a tangy Tajin rim. At Vantage Rooftop Lounge & Conservatory, the mocktails come in two distinct flavor profiles: The Orange Dream features juniper-vanilla syrup, soda water and orange. The Sweet Lips is made with Seedlip Citrus alcohol-free spirits, simple syrup and grapefruit soda. The Royal at Pickwick and Cherry has several liquor-free options, but we love the Orgeat Sour—a spin on the classic amaretto sour. It has almond orgeat, lemon, simple syrup and soda water. Their CosNOpolitan is made with Seedlip Grove 42 alcohol-free spirits, cranberry juice, lime juice and simple syrup
So Many New Menus!
Big Whiskey's has added some limited-time winter menu items, and it's all about the onions! There are dishes like the Tavern Chicken Sandwich (grilled chicken, pretzel bun, melted Swiss, homemade onion straws, French onion brie spread, bacon) and the Big Easy Pasta (andouille sausage, bell peppers, onions, Cajun sauce). But the French onion soup is really making us hungry. It features caramelized onions, rye and sourdough croutons, melted provolone and homemade fried onion straws on top.
Progress has released their 2023 winter menu, and we are losing it over the ingredients in the beet salad: smoked beets, horseradish oil, toasted hazelnut, gin yogurt, basil gel and more. Wow, right? The bread offering is a sourdough English muffin, which you can opt to get with chicken liver pate, coppa and apple if you want. There's an octopus entree with risotto and pickled peppers, and the roasted cauliflower entree features cauliflower kimchi and a sesame-soy glaze. We can't wait to give this menu a try!
The Finley's winter menu updates look incredible too. There's a Chilean sea bass dish on the dinner menu that sounds delish and looks so beautifully colorful on the plate. It's pan-seared with walnut pesto spaghetti squash, red pepper coulis and wilted garlic kale. And for brunch, the apple-cinnamon French toast with caramelized tart apples, Neighbor's Mill cinnamon-almond bread and herbed sausage has us swooning.
Fresh Morning Brews
There's a new coffee shop coming soon to town in February. El Cafecito plans to serve Latin American coffee and brunch dishes and will open at 3462 S. Campbell Ave. in Springfield. Facebook teasers have shown beautiful wall murals and super-lovely stoneware mugs, so if the taste of the coffee matches the vibe of the teasers, we're totally here for it. Latin pastries will come from local baker Sweet Pieces, and savory dishes will include tortas, lonches, breakfast burritos and more.
Donuts, Coming in Hot!
A popular national donut chain that has already made a home nearby in Branson will soon have a Springfield location as well. We'll keep you posted and tell you when we know the location and opening date. But for now, a menu preview: Parlor Doughnuts is known for "layered donuts," which are crispy on the outside and fluffy on the inside and are topped with an array of sweet goodies. There are options like bourbon-caramel, raspberry-pistachio and maple-bacon. You can also find keto-friendly donuts, coffee and espresso drinks, kombucha and a handful of savory breakfast items like avocado toast, bacon-egg-cheese sammies, breakfast tacos and more. Oh, and milkshake in some of the same flavors as the layered donuts, if you like to match your sweet bite and with your sweet sip
ICYMI: Itty Bitty News Bites
The Most Wonderful Time of the Year: It's time for everybody's favorite January food holiday! Pineapple Whips is hosting its ninth annual Whip Solstice event Wednesday through Sunday January 18–22 from noon–10:30 p.m. We love Whip Solstice because what's better than brightening up the winter with summer's favorite fruity treat?
Some Major Awards: At the Southwest Missouri Restaurant Association's Golden Fork Awards, Chef DJ Ball from Fire & Ice was named Chef of the Year. At that same event, Roy Courier from Avanzare was named Server of the Year.
Ready for Some Cider?: Springfield Brewing Company has added a new craft cider to its menu of locally created sips. Murphy's Law Barrel-Aged Hard Cider is made with apples grown locally at Murphy Orchard and Brew Co.'s Farmstand Cider. It was aged for one year and Ty Iechyd Da Distillery bourbon and rye barrels. You can get it at the restaurant or in six-packs to go.
A Wine-Centric Weekend: Big Cedar Lodge's annual Celebration of Tastes is this weekend, and wine lovers are not going to want to miss this. Two days of tasty wine-centric events take place all over the resort property. It starts with Napa Valley craft wines and pairings at the Bass Pro Shops Shooting Academy. The following evening, a wine dinner at The Worman House features a five-course meal with pairings. There is also a wine tasting seminar and VIP reception, both of which are sold out—so nab your tickets now to the two remaining events!
In Other Event News: D'Vine Delicatessen & Wine is hosting a Tour of Italy Wine Dinner on Saturday, January 21 at 6 p.m. For $75 per person, you get a tasty meal with wine pairs. Reservations are required.
Lunch Bunch: Grab your favorite lunch break buddy, because Cesar's Old Mexico is back open after their holiday break, and they have new hours that include lunch. Find your favorite tacos and pupusas from 11 a.m.–9 p.m. Monday–Saturday.