Table Talk
Table Talk: July 12–18
Bits and bites of tasty news, booze for your boat, savory donuts, Where the Crawdads Sing movie premier and more.
by Katie Pollock Estes
Jul 12 2022 at 8 a.m.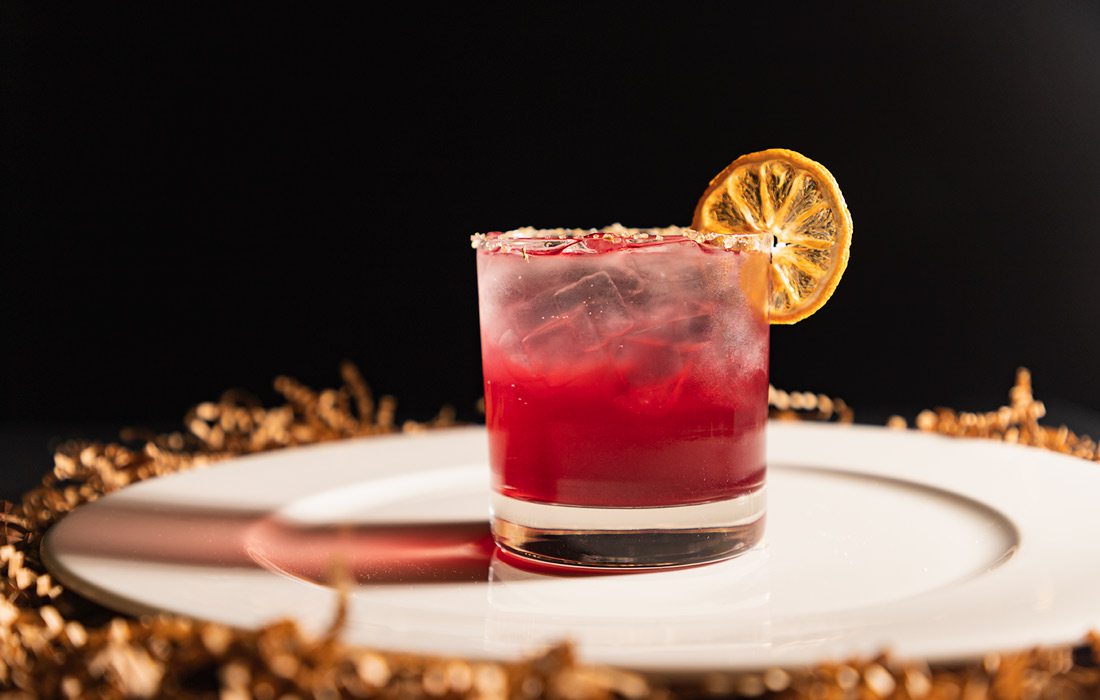 Retro Metro Changes Hands
When Pat Duran opened Retro Metro, the restaurant served as a nostalgic homage to some of his restaurant Metropolitan Grill's most popular dishes from throughout the years. Now, he's stepping aside and letting someone new shape Retro Metro's future. Duran sold the restaurant to Brandon Moore (a.k.a. Chef Tiny) and his wife, Hana. Chef Tiny had long been a part of Duran's restaurant empire, and he's already putting his mark on Retro Metro. Moore says the restaurant's name won't be changing, and many of the classic dishes like flash fried spinach will remain on the new menu, which rolled out this month. The branding and outside look of the restaurant have been reimagined, too. Retro Metro is now open for brunch (pop in this Sunday from 10 a.m. to 2 p.m. to give it a try), and Moore and his crew will be serving lunch Tuesday through Friday starting on July 26. Fridays are set aside for prime rib. So will we see you there?
Savory Donuts For the Win 
Hold. The. Phone. Did you know you can get savory donuts at Liz Cookie Co.'s booth at Farmers Market of the Ozarks? Fluffy brioche donuts are filled with homemade chive cream cheese and topped with everything-bagel seasoning. Please excuse us while we set some reminders to race to the farmers' market on Saturday morning. Thanks, Springfield CVB, for the hot tip.
Booze for Your Boat
It's that horribly hot time of year when the only thing that feels good is being on, in or near the water—preferably in a boat on the lake or a kayak on the river. And when you pack up for a long day on the water, you'll want to include plenty of good food and drink. That's why we were pretty excited to see that 417 Cocktails is offering Boat Bottles this season. These are bright, colorful cocktails mixers come conveniently packaged up in plastic bottles that'll fit right inside your cooler. There are several flavors to choose from, including Toasted Coconut Shaken Piña Colada, Blackberry Jalapeño Margarita, Blackberry Bourbon Lemonade and more. The bottles each serve about eight cocktails (just add your own liquor) and are a limited-edition product for the summer.
Good Movie, Good Eats
Next week, join 417 Magazine for a screening of the movie Where the Crawdads Sing, the film adaptation of the best-selling book by Delia Owens. What does this have to do with food, you ask? Well, the Where the Crawdads Sing Movie Night is at Alamo Drafthouse, which means there will be food, and it will be packed with flavor. Light appetizers and the first drink are on us at the private cocktail hour before the movie. Grab your book-loving, film-adaptation-anticipating friends and snag your tickets now for this July 19 event.
ICYMI: Itty Bitty News Bites
• Craft Sushi's brand new second location is now open! In addition to the original restaurant at 1251 E. Sunshine St., they now have a new shop at 1282 E. Republic Road near the southeast corner of Republic and National. Head over to give it a try. We recommend ordering a poke bowl with their excellent marinated tofu as your protein.
• The sign is now up for Chicken Salad Chick's first Springfield location, in the Fremont Center at 1322 E. Battlefield Road. This Atlanta-based chain specializes in—you guessed it!—chicken salad. And they offer several different varieties. If you're not feeling very adventurous, you could order the Classic Carol, a mayo-and-celery-centered flavor profile. But they also have creative flavors like lemon-basil, barbecue, bacon-ranch, spicy buffalo, a few fruit-filled options and more. And in true southern fashion, there are three types of pimento cheese on the menu too, along with some salads and sammies. No word yet on an opening date, as they are currently in the construction phase—but we will keep you posted!
• SocieTea is getting ready to open up a second location in Farmers Park. Never been to SocieTea? You're missing out! This boba tea joint has some of the freshest bubble tea around, and we love that they let you customize your sweetness level. (Perfect for those days when you're more in the mood for something refreshing than something mega-sweet.) They also sell delicious cakes and other desserts. We can't wait until we can make this one of our post farmers market stops!
• RISE rolled out a new menu yesterday full of great seasonal flavors. The beloved strawberry pancakes are back! These ricotta pancakes are topped with vanilla mascarpone cream, macerated strawberries and strawberry dust. RISE has added some great savory options as well, like the summer gnocchi with crimini mushrooms, asparagus puree, radish, carrot-ginger puree, Romano cheese, garlic chips and asparagus. Don't worry, plenty of customer favorites are still on the menu, like the incredible baklava yeast waffle topped with whipped honey butter, baklava nuts, spiced syrup and fillo dough flakes.