Table Talk
Table Talk: July 19–25
This week: Some berry good news, frozen and sweet treats, time to wine down, meat-eaters and non-meat-eaters choice and more in Table Talk.
by Katie Pollock Estes
Jul 19 2022 at 8 a.m.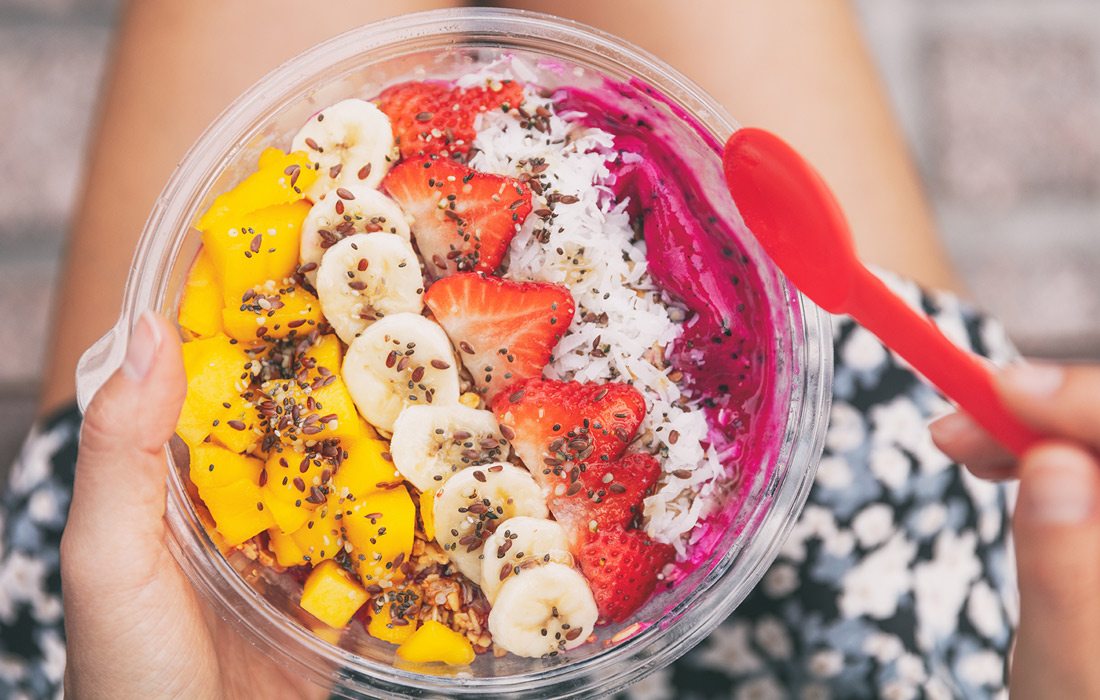 Some Berry Good News
Listen up, lovers of açai bowls. A brand new smoothie bowl joint just opened in Springfield on Friday. Springfield Acai Bowl—located on Republic Road just east of Campbell—serves lovely little bowls of açai smoothie topped with so many fun and tasty ingredients that add texture, color and flavor. And they are named for Caribbean islands, so that tropical vibe is real. We're excited to try the indulgent-sounding St. Lucia, made with açai berry base with strawberries, raspberries, coconut, chia seeds and Nutella on top. If açai isn't your thing, they also offer smoothie bowls with several other bases: coconut, dragon fruit, peanut butter, mango, cacao, passion fruit and blue cream. Oh, and a coconut and dragon fruit combo too.
Springfield Açai Bowl joins just a handful of other local spots that serving smoothie and acai bowls, a trending treat that isn't super-common here just yet. Around Springfield, you can also find them at Abby's Acai Company (a mobile smoothie bowl joint that you can often find at Farmers Market of the Ozarks), Downtown Health Bar located on Walnut Street, The Press Coffee & Juice Bar in the Brentwood Center
Frozen and Sweet
Speaking of sweet-sweet treats, there are a couple of new spots (either newly opened or on the way) that serve sweet drinks and desserts.
First up is Del's, a food truck that serves ice cold and super-refreshing soft frozen lemonade. This is the first time we've been able to get sips from this Rhode Island–based business here in 417-land, and we're pretty excited about it! You can order a handful of flavors like classic lemon, watermelon, blueberry and more, and you'll find the truck parked at Metro Eats (and here and there around town too!).
Speaking of East Coast desserts, Rita's Italian Ice is coming soon to Springfield with a location planned for East Sunshine Street. Rita's is a Pennsylvania-based chain that serves Italian ice and frozen custard (you can order the two layered together!). Hopefully we'll be able to start indulging in Rita's treats in early 2023, when the shop is tentatively planned to open.
Wine Down
Town & County, a local boutique known for carrying high-quality men's and women's fashions, is expanding its luxe reach into the wine world. Last week they announced that the renovation of their 9,800-square-foot Brentwood Center shop will include a specialty wine store called The Reserve at Town & County. The wines offered will be curated from around the globe by Town & County owner Bob Lowe (a certified sommelier) and store manager Ben Killingsworth. That means when you go in to find the perfect outfit for your next night out, you can snag a bottle of wine to sip while you get ready to go out. The opening day is scheduled for sometime this fall.