Table Talk
Table Talk: July 25–31
a limited edition cake from Prairie Pie, icy drinks for outdoor sipping in the summer, a mixology showdown and more in Table Talk.
by Tessa Cooper
Jul 25 2023 at 8 a.m.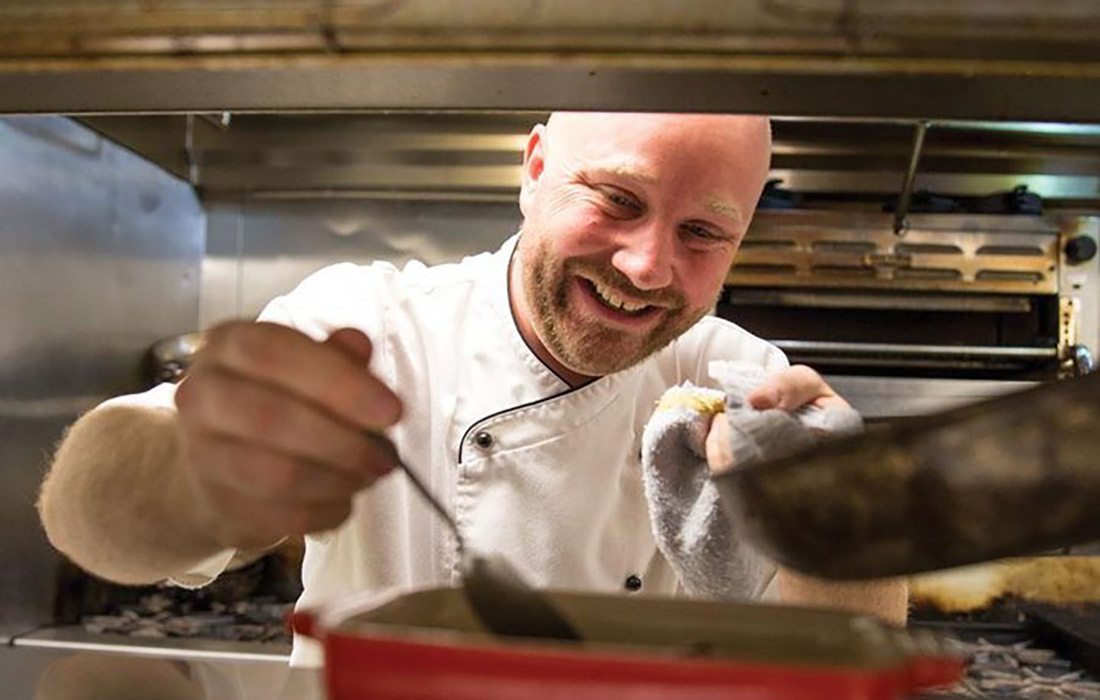 A New Brunch Joint Coming to Farmers Park 🍳
Not to be dramatic, but we've got some breaking news for the brunch crowd! Farmers Park is gearing up to welcome its newest addition, JW's Kitchen (2144 E. Republic Road, Ste. 101). The brunch spot is on track to open in the former Progress location in November 2023. Andy and Misty Hampshire, the same husband-and-wife duo behind Farmers Gastropub (2620 S. Glenstone Ave.) are the ones bringing this concept to life. They're aiming to bring a one-of-a-kind brunch experience with farm-fresh ingredients and flavors from across the pond to Springfield. "Brunch is a special time when people come together to enjoy great food, connect and create lasting memories," Hampshire noted in a press release from JW's Kitchen. "We want to elevate that experience by crafting a diverse and exciting brunch menu that appeals to a wide range of tastes and preferences. We plan to highlight dishes we grew up eating, so you will see lots of different things on the menu at JW's."
A Whimsical Limited-Edition Dessert
Prairie Pie's (307 S. Jefferson Ave.) new Dirt Cake literally takes the cake in terms of imaginative desserts. This elevated spin on the childhood favorite features rich chocolate budino, which is a decadent Italian chocolate pudding, and a layer of crumbled cookies. Toppings like meringue mushrooms, sugar cookie moss, edible flowers and gummy worms complete the garden. This dessert is a perfect treat for your child or inner child, and it's available for pre-order only throughout August in a 10-inch (serves 8) or a 5-inch (serves 1-2) size.
Summer Sips
It's that time of year when being outside during the sun's peak hours requires heaps of sunscreen and a to-go iced beverage in hand. We don't make the rules, but local businesses sure make it convenient to get yourself a delicious, silly little treat to sip during these sultry days of summer. Here are a few specials to try before the season ends.
• The Blackberry Sage Espresso Tonic from Echelon Coffee (2407 N. Glenstone Ave.): This espresso-based, blueberry forward drink with a hint of sage is cream-free, making it a less heavy option than an iced latte. The addition of topo chico makes this bubbly drink also a little hydrating.
• The Mango Matcha from Rise (105 Park Central Square): If tea is your caffeine of choice or you just want to mix things up, this beverage also combines an earthy flavor profile with a fruity one.
• The Barbie Milkshake from Hurts Donut (1231 E. Sunshine St. Ste. 100): You've most likely seen a handful of excellent Barbie collabs lately since the marketing for the movie has taken on a viral nature. Local gems haven't been immune to the urge to celebrate the release either. This pink shake, which comes topped with an edible image of Barbie herself, is just one example. Heads up: it's only available at the E. Sunshine location. 💖
• The Strawberry Limeade from Kingdom (multiple locations): Coincidentally, this tangy-sweet pink drink is also a fitting beverage to grab on your way to go see (or re-see) the Barbie movie.
• The Strawberry Mo'mint from The Coffee Ethic (124 Park Central Square): This iced drink ditches the caffeine entirely and highlights three iconic summer flavors in one. It has a base of sparkling water and gets its sweetness from strawberry simple syrup and lemon simple syrup. The mint garnish awakes your sense of smell in the most delightful way. 🍋🍓🌿
• The Honey Coconut Latte from Architect Coffee (1604 E. Republic Rd.): Each year, we look forward to Architect Coffee bringing back this best seller to their summer rotation. The addition of wildflower honey and coconut syrup meld together to create a smooth, milky-sweet flavor against the espresso.
Talkin' Smack
Word has been spreading around town about a new made-in-house cheese dip available at the cheese counter at the Sunshine Hy-Vee (2150 E. Sunshine St.). When they originally released it, it was notorious for selling out, but they're now keeping up with the demand. Dubbed Cheese Smack, it combines a melange of cheeses like sharp and mild cheddar, pimentos and mayonnaise. It's been available in a regular version and a spicy version, and they just debuted a smoked option. Dip it in crackers or pita chips for a midday snack, or let it take center stage on a charcuterie board at your next gathering.