Table Talk
Table Talk: June 21–27
A new restaurant opening on East Battlefield, Sno Nut is on the move, drive-through MudHouse, Taste of SoMo and more.
by Katie Pollock Estes
Jun 21 2022 at 8 a.m.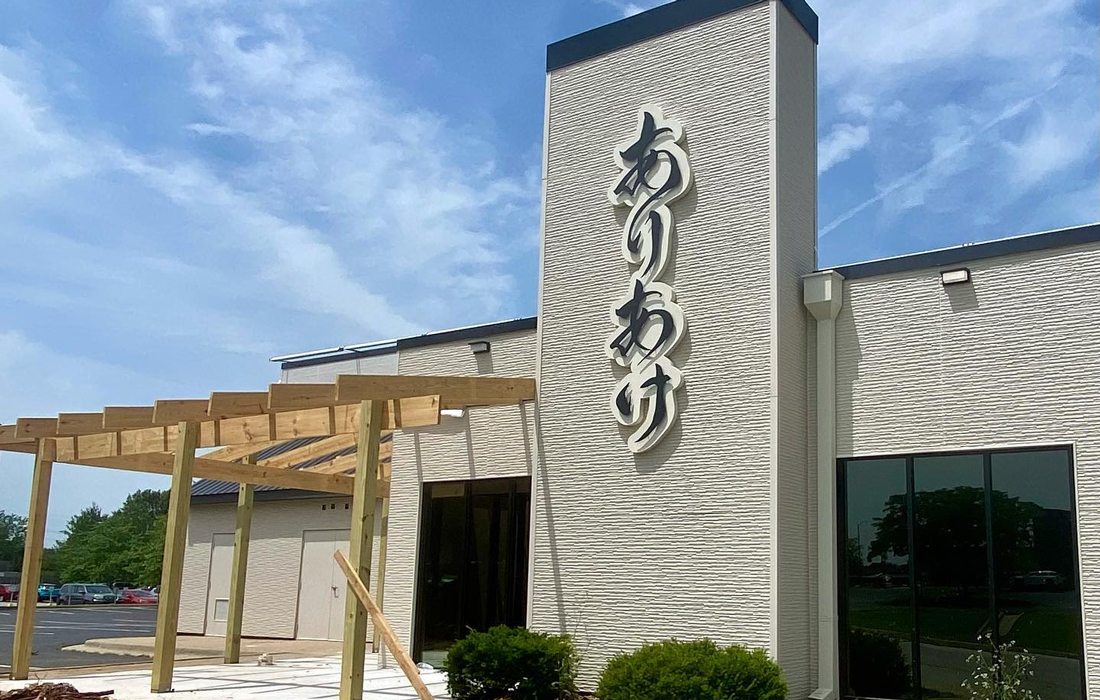 New Eats from the Haruno Team 
New restaurant alert! Get ready, because it's a good one—especially for Springfield sushi fans. Young Jun is adding a new dining experience to the Springfield scene. She's the mastermind behind local favorites Haruno, Kai and Karai Ramen + Handroll, so to say we're excited is really an understatement! At press time, the sign had just gone up for Ariake Sushi & Robata at 1110 E. Battlefield in Springfield (in the former Logan's Roadhouse location). What's robata you ask? We wonder too! No official word yet for this restaurant's plans, but in general robata is short for robatayaki, and it usually indicates a method of cooking over hot coals. We cannot wait to see how that plays out here! An opening date hasn't been set, but we're told it might be September. Fingers crossed!
Sno Nut on the Move
If itty bitty mini donuts with fun toppings are you jam, then listen up. Sno Nut is on the move. They're now located in a new spot at 3867 S. Campbell Avenue in the Park Crest Center across from Krispy Kreme. (Mmmm… more donuts!) They're open on the weekends, regularly starting the second week of the July, offering delights like super-soft sno cones or freshly fried mini donuts topped with things like cinnamon sugar, Nutella, rainbow sprinkles and more.
Drive-thru Mudhouse FTW 
We've already told you about the upcoming new Mudhouse location in Ozark. But here's a little something new: The building is taking shape and it has—drumroll please—a drive-thru! Sweet, right? We've loved getting our Mudhouse Coffee fix for years, but being able to slide through the drive-thru and get it on the go is super-exciting. What will you order on your first ride through the Mudhouse drive-though at the southwest corner of Highway 65 and CC? It'll be a classic cup o' joe for us, and we can't wait! (P.S. Have you spied their new branding and logo yet? Springfield's OG coffee shop is looking better than ever these days!)
See the Tumbler Tumble Today
You know the Tumbler, that massive sculpture located inside Park Central Square in downtown Springfield? Well every so often, the Tumbler gets tumbled—that means it is rotated into a different orientation. We're big fans of this because who doesn't love art that moves instead of living a totally stationary life? That reorientation means we see a new piece of art every season. Well, at The Coffee Ethic, they love when the Tumbler is tumbled too, and their patio offers the perfect view if you want to watch it happen. That's why starting at 4:30 today they are hosting a little patio party with beer, seasonal drinks and some art-rotation entertainment.
On Instagram, The Coffee Ethic said this annual event honors the coffee shop's beloved original owner, Tom Billionis, who passed away in 2016, and the support customers have shown throughout the years. They're donating all proceeds to Ozark Greenways, which they said on Instagram is: "an organization that shares our commitment to sustainability and a greener planet. Ozark Greenways has made significant contributions to our community through the design and development of an amazing trail system, but they also work hard to conserve and protect the features that make the Ozarks such a beautiful place to live." We couldn't agree more! So let's grab a coffee to celebrate the greenways, the memory of Tom, and Springfield's iconic sculpture.
The Best Local Flavors
The Taste of SoMo event is right around the corner! The June 25 food-filled afternoon features live music, beer sales and tons of food sampling from Springfield restaurants, and it all takes place inside Park Central Square in downtown Springfield. Guests can vote for their favorite eateries in several categories, like Best Entrée, Best Dessert and Best of the Fest. Tons of restaurants are taking place, including Best of Luck Beer Hall, Tinga Tacos, Mimi's Soulfood, Omo Japanese Soul Food, Bambinos, Big Whiskey's and many more. Get your tickets online in advance.