Table Talk
Table Talk: November 1–7
Make Thanksgiving easy(er) new Beefaroo location on the way in 417-land, a few picks for charcuterie season and more.
by Katie Pollock Estes
Nov 01 2022 at 8 a.m.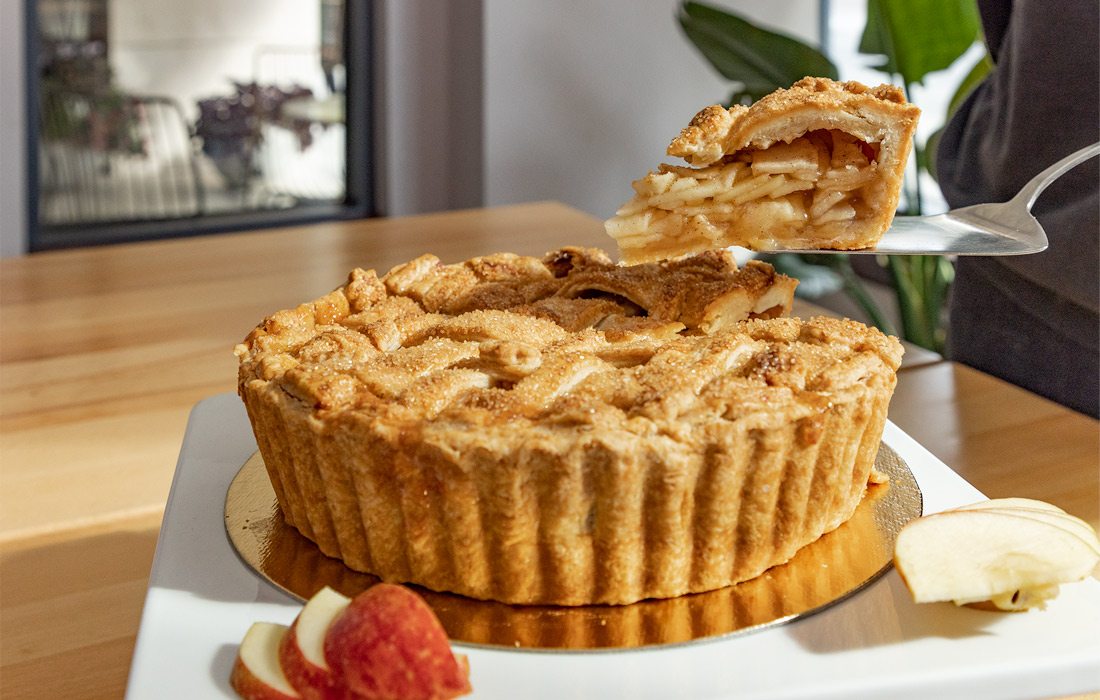 Eyes on the Pies
With Thanksgiving just a few weeks away, it's time to make sure you have placed your orders for holiday pies—because we all know we'll be too busy to whip up some pies of our own. Local bakeries are releasing their holiday menus, and my goodness it all sounds delish. At European Cafe, they are rolling out apple pies and both 6- and 8-inch tarts in pumpkin, lemon and almond-pear flavors—as well as challah loaves, rolls and more. Dani's Flour Pot Bakery is offering cardamom-pumpkin, pear-ginger, chocolate-pecan and salted maple pies, as well as a couple of cake flavors (and savory sides too). At Prairie Pie, you can choose from a menu of seven pies in flavors like caramel apple, honey sea salt, black bottom oat and more. So with all that great stuff to choose from, there's really only one big decision you need to make: Are you Team Pecan Pie, or Team Pumpkin Pie during the holidays?
RIP Hard Knox and Great American Taco
Pat Duran, owner of Metropolitan Grill, has just announced that he's closing both Hard Knox BBQ and Great American Taco Co. to focus more time on Metropolitan Grill and his personal life. He wrote in a Facebook post: "The COVID era aged me a little and in doing so showed me a path, less is more. By taking on less, it will allow me for more. More time with my amazing wife and family. More time to relax and take some time off. More time to focus on me, my physical and mental health. More time to learn some new jokes."
We're so sad to see Hard Knox and Great American Taco Co. go and will definitely miss being able to order a taco INSIDE an avocado half. (I mean… innovation, right?)
Best wishes to Duran and the future of Springfield's beloved Metropolitan Grill!
Oh! And in case you're wondering what will take the place of Great American Taco Co.'s great big restaurant space: Soon a new Dublin's Pass location will open up there. We'll keep you posted as we learn more.
Where's the Beef?
In a space formerly occupied by Dairy Queen on West Kearney St., a sign has gone up that says "Beefaroo." And that sounds… fake. But it's not! Beefaroo is an Illinois-based fast-casual chain that has been around since 1967. The menu on Beefaroo's website shows a variety of beefy sandwiches, like sliced roast beef with melted cheese, a mushroom-Swiss burger and the surprising "olive burger" topped with green olives. Plus there are a fair amount of gluten-free options, veggie burgers, pork tenderloin sandwiches, fried chicken sandwiches, salads, soup, baked potatoes, and even a mahi-mahi sammy with a big grilled fish filet on it. Sides include fast food staples like fries and onion rings, along with cheese curds, sweet potato fries and steamed broccoli.
According to the website, there are locations in the works in both Springfield (1411 W. Kearney St.) and Branson (no street address available yet). So, have you ever been to a Beef-a-Roo? Tell us how it is!
It's Charcuterie Season
Just in time for the start of the winter entertaining season, a local charcuterie business has opened up a brick-and-mortar shop in Springfield on West Republic Road. Edible Art makes custom charcuterie boards and sells packaged products (cheese, crackers and other treats) if you're more interested in building a board yourself at home. Also at the shop are cute gifts like handmade terrariums and mugs, and fresh lunch items like grab-and-go charcuterie boxes, sandwich boxes and sweet peppers stuffed with seasoned cream cheese. They also sell some fun products made by local small businesses, like handmade tea blends, jams and more.
With the recent opening of Edible Art and our other steadfast charcuterie businesses that are still going strong, you have lots of local options for ordering or making a perfect platter for your fall and winter entertaining. Here are a few great places to either order a pre-made charcuterie board, get supplies to make your own, or both!
417 Charcuterie
417 Cocktails
Brown Derby International Wine Center
D'Vine Delicatessen & Wine
Edible Art
Forage Charcuterie
Lavish Grazing
Schuchmann Meat Co.