Table Talk
Table Talk: November 29–December 5
This week: Good news and bad news about tacos, feeling bubbly about boba, news bites and more.
by Katie Pollock Estes
Nov 29 2022 at 8 a.m.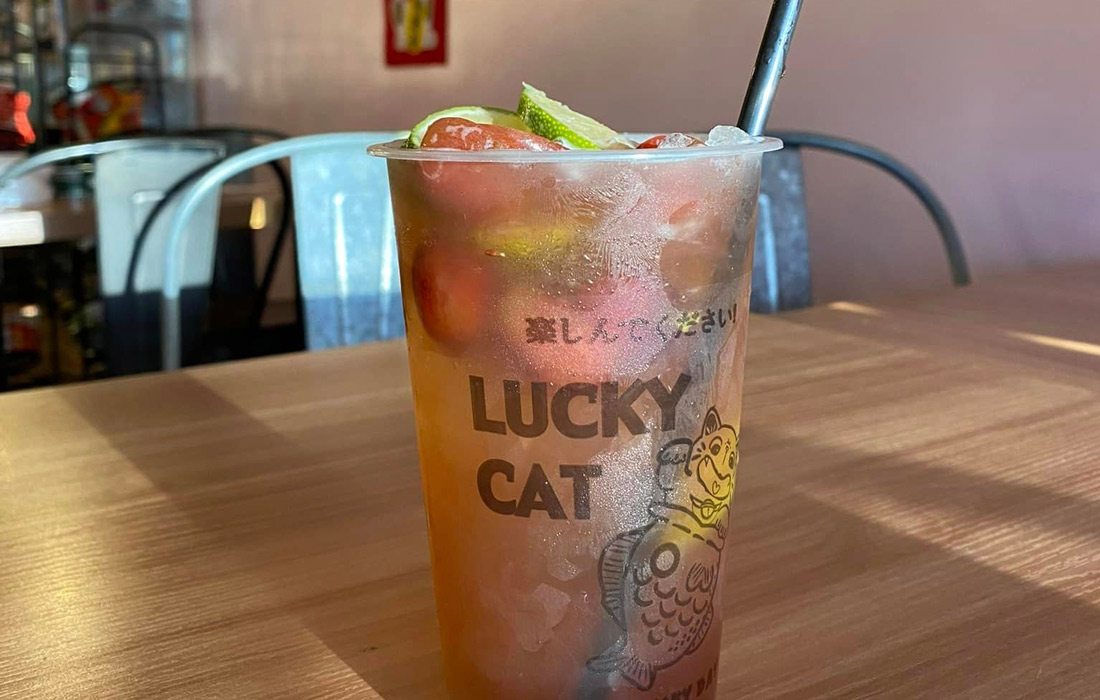 Feeling Bubbly
Bubble tea fans, get excited! A new boba tea joint just opened in Springfield's Primrose Market shopping center, across from Target and near Ulta Beauty. Lucky Cat Boba & Taiyaki's soft opened started yesterday, and shop hours are 11 a.m. to 8 p.m. daily. Hop on over there if you want to sip on milk teas packed with tapioca pearls or flavorful popping boba, iced teas packed with fresh fruit, and classic bubble tea flavors like toasty brown sugar and earthy matcha. So that covers the "boba" part of their name. Now, what about the taiyaki part? Honestly, this is what we're the most excited about! Taiyaki are cute little fish-shaped waffles that are mildly sweet and stuffed with tasty fillings. Traditionally they're filled with a sweet red bean paste and served warm, but there are lots of other flavor options too. We haven't seen a menu yet for Lucky Cat, so we aren't sure which taiyaki varieties they'll offer. But we're so, so excited to go and find out!

Emotional Taco Coaster
Are you ready for a sad, happy, happy emotional roller coaster of Mexican dining news?
• Sad news in the Mexican eats department. Los Cabos Mexican Grill is closing its doors after four years in Springfield. The restaurant's lease was not renewed (that's the bad news) but they are hoping to eventually find a new place to land in Springfield and a new location (that's the good news, and we'll keep you posted on that). Their last day open is Sunday, December 4—so get over there this week if you want one last taste of their killer queso, fried avocado tacos and yummy margaritas.
• Now for good news in the Mexican eats department. Last week we said Señor Julian Mexican Bar & Grill might be having a soft opening soon, but we have an update to that. It's officially official that they'll open to the public starting Saturday, December 3!
• Wait, what? Even more good Mexican eats news? Jose Loco's was temporarily closed as they moved into the former Doe's Eat Place restaurant space on North Glenstone. They open back up this week on November 30.
ICYMI: Itty Bitty News Bites
• Need an excuse to indulge in an easy (and delicious) to-go dinner? The Child Advocacy Center is having their annual Drive-Thru Dinner next week on Tuesday, December 6. You can place your order by December 2 to pick up a prepared meal (or several of them!) on December 6, and the food is provided by two tasty Springfield eateries: Jimm's Steakhouse & Pub and Civil Kitchen. On the menu are tasty options like pork belly tacos, braised red wine short rib roast, grilled salmon with bourbon glaze, whiskey-maple-caramel topped cheesecake (OMG yum!) and more.
• Pickwick & Cherry is offering their annual Holiday Cookie Decorating classes throughout the month, and the first one is this Friday, December 2. You'll use royal icing to decorate fun cookie shapes like Christmas trees, snowflakes, candy canes and more. Tickets are $64 and can be purchased in advance on their website. Hurry up, because these classes tend to sell out.
• Today and tomorrow are your last days to partake in Bon Bon's Candy House's Fudge-a-Rama event. Buy four flavors of fudge, get one free. They have more than 20 flavors, including classics like chocolate-pecan and holiday specials like candy cane and egg nog. Hmm…. This sounds like a good opportunity to buy some tasty treats to fill your kids' Advent calendars.
• Speaking of Advent calendars… You better get on that! December starts on Thursday! If you haven't made your own and want to buy a pre-made option, read our story about where to buy local advent calendars. There are Onyx coffee calendars from Green House Coffee & Affogato Bar, beer boxes from 4 by 4 Brewing Company, cookie and tea calendars from Pickwick & Cherry and more.