Table Talk
Table Talk: September 29–October 6
Plus your last chance to vote for your Best of 417 picks, a twist on a Mexican corn favorite and more in Table Talk.
Katie Pollock Estes
Sep 29 2020 at 8 a.m.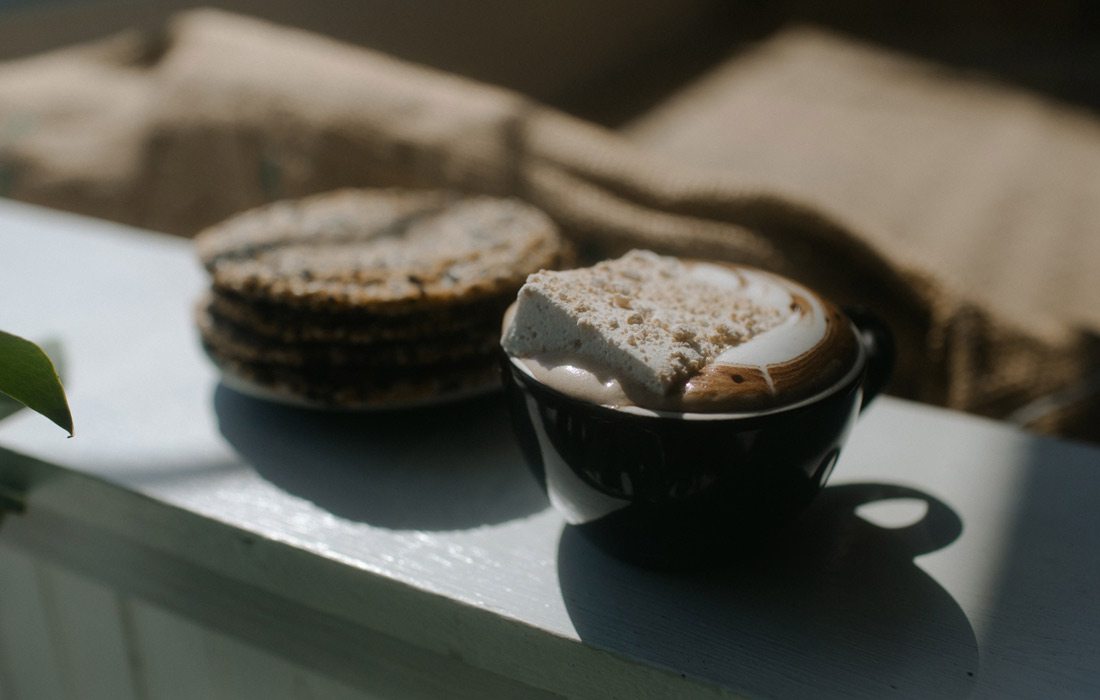 Happy National Coffee Day
In honor of today being National Coffee Day, some of our local coffee shops are offering discounts and specials. At Architect Coffee Co., you can get a cup of single origin or house coffee for half-off. The Coffee Ethic is using the holiday to release a new single-origin coffee called El Salvador Portillo Anaerobic, and they're donating $2 from every bag sold to Ozarks Food Harvest until the end of the month.
At The Press Coffee & Juice Bar, the National Coffee Day discount gets you half off a coffee or latte if you buy a breakfast or lunch dish—and tacos are on sale for $2.50 too! Classic Rock Coffee is offering buy-one get-one-free deals on their full menu of coffee and espresso drinks at both Springfield locations, so bring a friend! If you're in Branson today, swing through Expresso for a $1 drop coffee in any size. And for another drive-through option: Scooter's Coffee is offering free small brewed coffees all day today.
Coffee's Fall Flavors
If you plan on heading to a local coffee shop today, be sure to come with a plan, too. Several of our local coffee shops have released creative fall drinks that look absolutely delicious. Here are a few of our favorites.

Inside: Remedy Cold Brew, oat milk, house-made maple-pecan syrup

Inside: espresso, pumpkin pie spice, milk, organic dark maple syrup, optional pumpkin whipped cream made with real pumpkin
Inside: espresso, milk, brown sugar, warm cardamom spice
Spiced Up French Press from European Cafe
Inside: pumpkin spice, sweet cream, strong French press coffee
Inside: Askinosie Chocolate cocoa, espresso, steamed milk, homemade spiced marshmallow
Inside: frozen vanilla latte, apple juice, cinnamon, nutmeg, frozen apple slices, caramel.

Fall Menus are Rolling Out
Get excited! A new season means new menus at some local restaurants, and we're so excited about the fall flavors.
Progress debuted its fall menu this past week, with a butternut squash and polenta dish that has us daydreaming about hearty winter fare. It comes with poached butternut, fried polenta, black garlic, almond ricotta, puffed quinoa for some crunch and smoked pumpkin seeds. Also on the menu is pork belly accented with green apple and fennel, a squash-and-pistachio gnocchi, pork chops with figs and sweet potato and tons more.
We mentioned the new menu at The Workshop at Finley Farms last week (and oh my the veggie and hummus boards look divine), but another coffee spot has spruced up its menu as well. At Kingdom Coffee, fall flavors find their way into dishes like the Harvest Veggie Sandwich, which has cinnamon-roasted butternut, honey-walnut goat cheese and crispy kale.
At The Finley, we're loving the way fall flavors are being incorporated into brunch cocktails. Last weekend you could order a cocktail flight featuring an apple cider bellini, a pear-thyme bellini and a brown sugar apple bellini.
And finally, this past week saw the release of a full fall menu change-up at Farmers Gastropub, where the beloved and oh-so-comforting Cottage Pie makes a return. It's packed with lamb, beef and pork plus lots of veggies and cheesy mashed potatoes.
Dinner on the Farm
As we move into the cooler season, some of our favorite outdoor dining experiences will be winding down, so sign up for them while you still can. There is only one date left available for Harvest's fall Dinner in the Orchard series, so make reservations soon if you've been holding out on the farm-to-table experience. It's $105 per person with limited and socially-distanced outdoor seating. The October 1 event will feature fresh apples in both savory and sweet applications with wine and hard cider pairings for the four-course meal.
The Thursday night pizza events at Millsap Farm will be ending soon too, with weekly events though October before the season ends. Buy tickets in advance online, where you can also see who each event's musical guest will be.