Travel
Things to do in Branson
The Christmas lights shine brighter in Branson, MO! From exceptional entertainment and fine dining, to family attractions and cozy accommodations, Branson has all the elements you need to check off your holiday experience wishlist!
Nov 01 2020 at 9 a.m.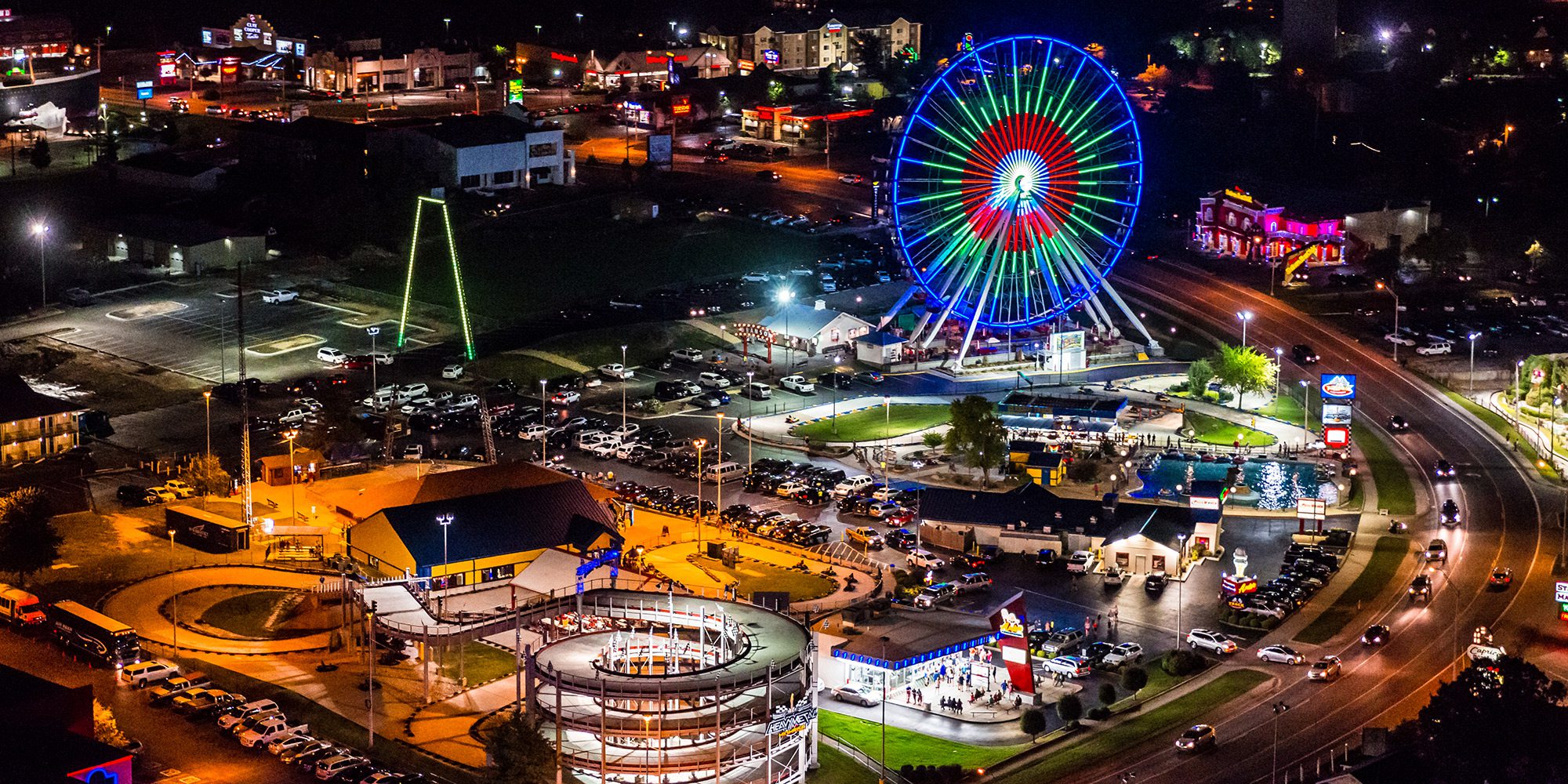 The Christmas lights shine brighter in Branson! Take your holiday traditions over the top this year. After all, your family deserves to end 2020 with celebration, merriment and joy. Make time to experience all that this festive town has to offer. From exceptional entertainment at the Branson Landing, National Tiger Sanctuary and Titanic Museum to family attractions like The Track Family Fun Parks, you're sure to keep busy! Take advantage of cozy accommodations available at The Hampton Inn, The Keeter Center and Table Rock Shore Resort. If you go to see all of the Christmas lights at Silver Dollar City, you won't have far to go to hit the hay and be ready to rise-and-shine the next morning. Branson has all the elements you need to check off your holiday experience wishlist!
Use this guide to the best things to do in Branson, MO to start planning your next adventure now.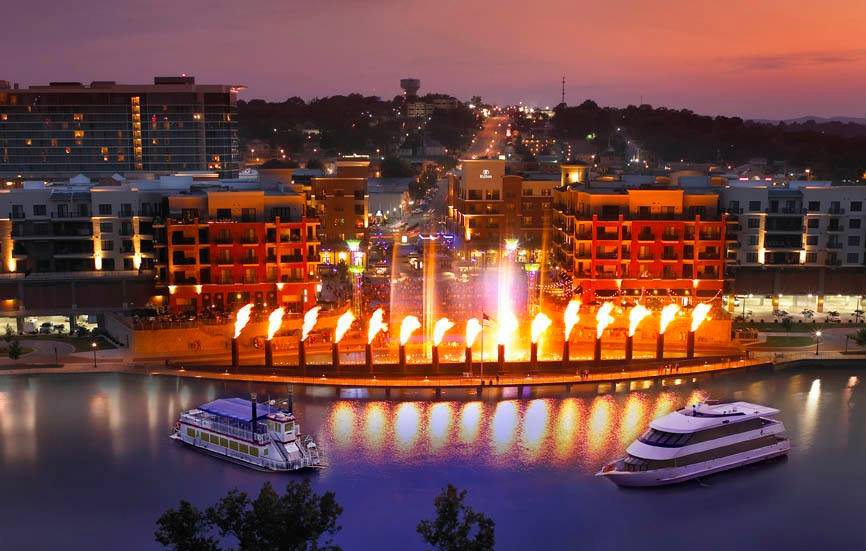 Branson Landing
Shop, dine, play and stay at Branson Landing! Shopping at Branson Landing is like no other shopping experience. Anchored by Bass Pro Shops & Belk, Branson Landing is home to over 75 retail stores and 11 attractions, plus Main Street Marina. Dine in style at 17 restaurants, including the new Guy Fieri's Branson Kitchen & Bar, Paula Deen's Family Kitchen, Mellow Mushroom and Cantina Laredo. Live it up at Andy B's Bowl Social and visit the new Andy B's Tiki Bar overlooking Lake Taneycomo. Don't forget about their $7.5 million attraction that features the merging of water, fire, lights and music at the heart of Branson Landing.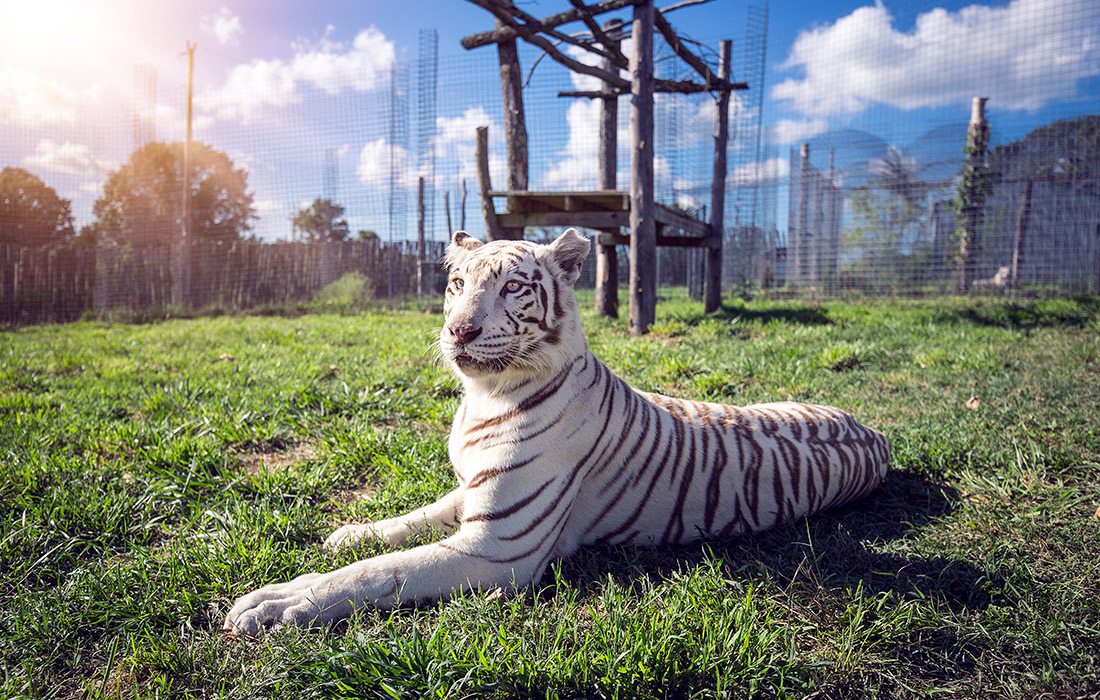 National Tiger Sanctuary
It's cold out, and the tigers and other big cats are frisky and full of energy! Gather your group and trek over to the National Tiger Sanctuary to see them play! You can meet their animal residents up close and personal with guided tours Wednesday–Sunday from 8:30 a.m.–5 p.m.. Not getting a picture with Santa this year? Get a picture with a tiger at National Tiger Sanctuary instead. In fact, they house more than tigers—see lions, wolves, leopards, Arctic foxes, mountain lions, lemurs and more! Visiting the National Tiger Sanctuary is more than a thrill… your visit helps to support their mission. They are a non-profit rescue organization that is dedicated to education, environmental preservation and exemplary animal care, providing a permanent home for exotic and domestic animals. Both riding and walking tours are available this winter.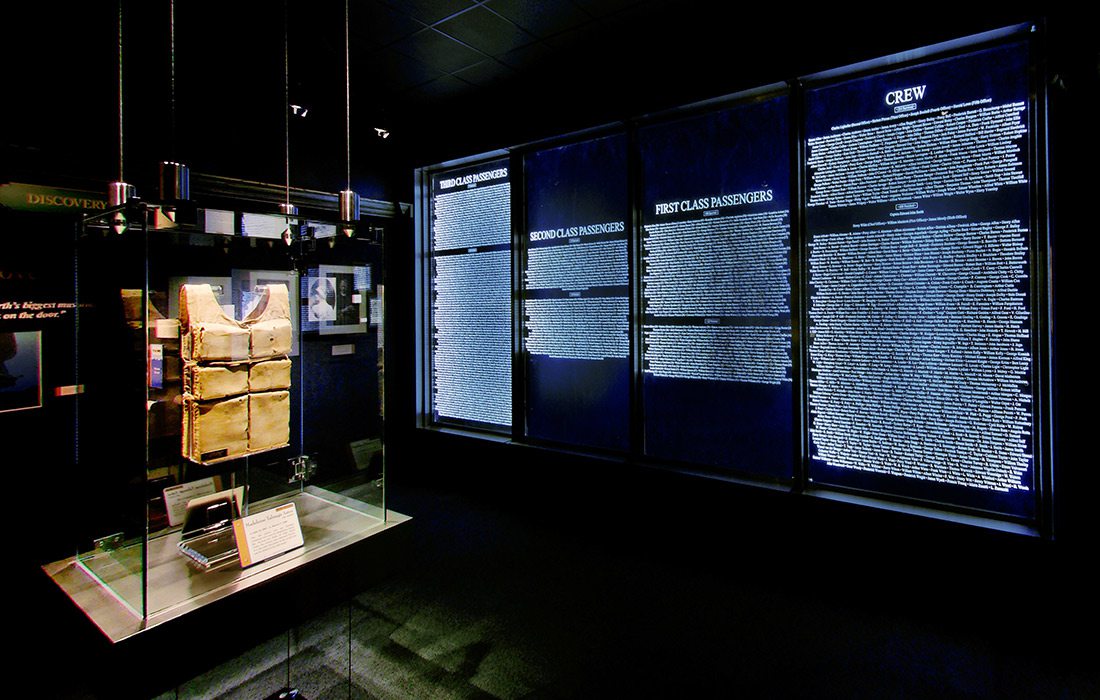 Titanic Museum Attraction
This Titanic Museum Attraction brings two musical legends together! Every day they honor the eight musicians aboard Titanic, and now they honor another legend: Elvis Presley.
Currently on display at Titanic Museum Attraction is his personal watch that his music producer Sam Phillips gave him. It is valued at $45,000! This is its first public display, and Titanic in Branson is proud to have it. Elvis wore it! He treasured it! Now you're invited to see it through the end of November—the King of Rock 'n' Roll's prized, 14k gold watch display of his prized timepiece.
Titanic is the "World's Largest Museum Attraction" and a permanent interactive family experience that is a true tribute to the iconic ship and its passengers from the night of its final voyage in 1912.
The museum's memorable exterior is the iconic recreation of the original ocean liner. Guests step through the artificial iceberg into the museum and receive a passenger boarding ticket, featuring the name of an actual Titanic passenger and the class on which the passenger traveled. During the tour, guests learn the individual stories of several passengers. At the end of the tour, guests are told whether their ticket holder survived.
Visitors can take a self-guided tour, which features fully recreated cabins, parlors and the famous $1-million grand staircase, as well as interactive displays and children's exhibits.
Explore the ship with a virtual tour, create your own ticket package and make plans to visit Titanic Museum Attraction at titanicbranson.com.
The Hampton Inn
Planning a trip to Branson this holiday season? You want rich comforts and cheer with affordable prices. You want to support a local company that has the backing of a well-established franchise. You want to stay at a Bryan Property! The Hampton Inn Branson—Branson Hills and Hampton Inn Branson on the Strip are both Hilton properties, so you can take advantage of using Hilton points. These amenity-rich hotels are set apart because of their local ownership. Bryan Magers began Bryan Properties in 1985. He truly cares about his customers and instills that into his employees. Book your holiday stay now at hilton.com.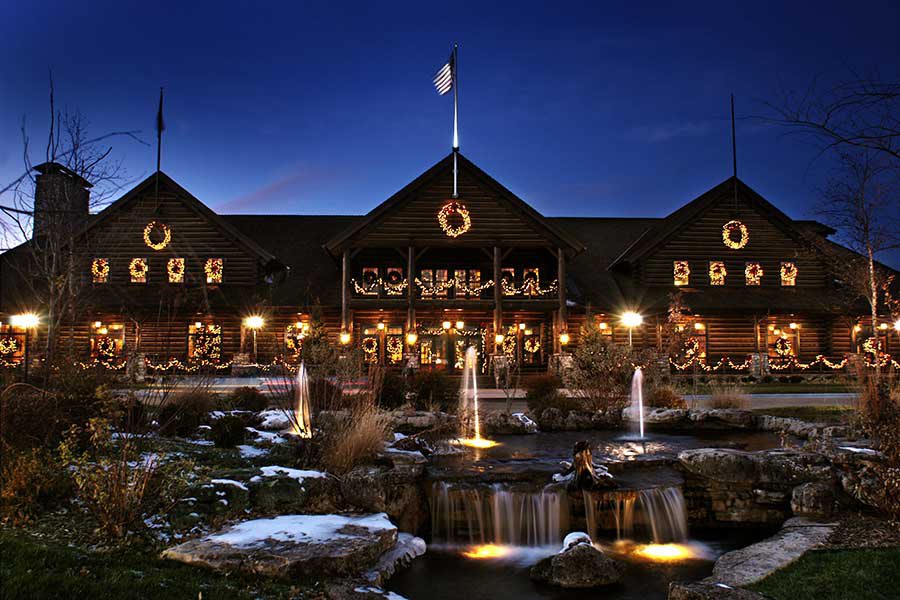 The Keeter Center
The holiday season is right around the corner! It is that time of year to consider what will make this holiday season one to cherish. When thinking over past Christmases, it's the fond memories of family get-togethers, delicious food, laughter, and traditions that make this time of year the most wonderful.
At The Keeter Center, you can embrace those traditions by experiencing a warm environment that reminds you of home, but with added amenities. For guests of the Mabee Lodge, The Keeter Center provides comfort in spacious suites with plush bedding, fireplaces, and in-room continental breakfast—not to mention the delicious cookies and milk provided to each guest every evening of your stay. These cookies, aptly named "turndown cookies," are a special recipe from the Executive Chef made with chocolate chips, oatmeal, and chopped pecans. The premium milk comes directly from the College's gold standard dairy farm.
Visitor tip: The premium milk from the campus dairy is also used to make home-made ice cream for the College Creamery, located inside The Keeter Center. Offered in a variety of gourmet flavors, including salted caramel custard, raspberry mascarpone, and browned butter pecan, visitors can purchase the ice cream by the cup or pint.
Whether staying at the lodge or visiting for the day, you will find many reasons to share the gift of The Keeter Center this Christmas. Visit The Keeter Center online for gift certificates and reservations at keetercenter.edu.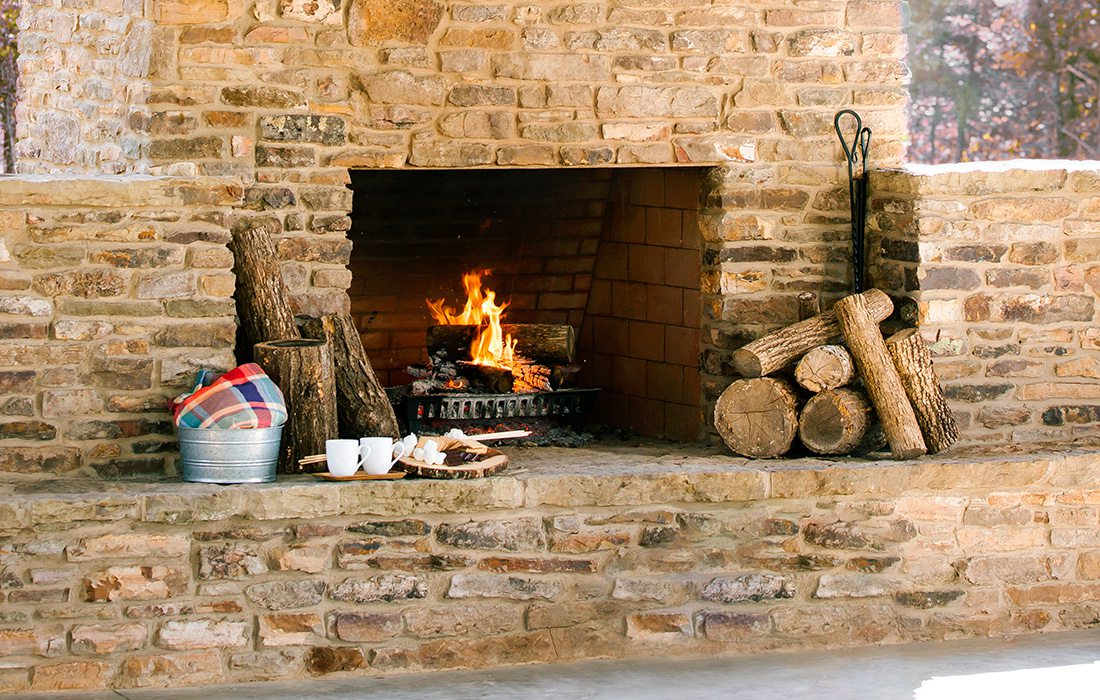 Table Rock Shore Resort
The lake isn't just for summertime. Table Rock Shore Resort is open year round, so you can enjoy your share of the shore. And right now is the time to book your Christmas at the cabin!
Celebrate the holidays away from the hustle and bustle. Reserve Table Rock Shore Resort's luxury, spacious lakeside cabins filled with your happy family, all wrapped up in each other. A little snow. A warm cup of coffee. Your loved ones snuggled up under cozy blankets while you watch the lights twinkle on the tree. There's something magical about celebrating the season at Table Rock Shore Resort.
Their cabins have dining tables with a view, fully-stocked modern kitchens, firepits, plus plenty of room to accommodate your entire crew. A recent guest named Faye says, "Everything was quiet and peaceful, and we woke up to deer in the yard each morning. Our cabin had everything our family needed to spread out for a comfortable and enjoyable stay!"
Phase 1 of Table Rock Shore Resort's construction is complete. They have worked hard to provide the best vacation getaway with all of the modern amenities and comforts you deserve while offering scenic views of nature and all the Ozarks has to offer just outside your cabin door. Their team has a passion and a vision for the future and can't wait to be your host!
It's time! Get away for a while with a trip to the shore.
The Track Family Fun Parks
The Track Family Fun Parks features three locations in Branson that will take your fun to new heights! With three high-rise go-kart tracks, classic go-karts, bumper boats, Skycoaster, Skyscraper, the Branson Ferris Wheel and more, you're sure to find something fun for all ages. Don't forget to check their operating schedule for fall and winter hours. You can get the best value by purchasing an Unlimited Park Pass with options for unlimited rides for one day. Want to save even more money? Purchase your Unlimited Park Pass online—go to bransontracks.com to get a special online-only discount!
MORE TO DO IN BRANSON, MO