Travel
Things to do in Branson, Missouri
Find the best things to do in Branson, Missouri. From entertainment and fine dining, to family attractions and cozy accommodations, Branson has it all!
Aug 04 2023 at 10 a.m.
When you think "Fall Time," think Branson, Missouri! It's the perfect time to check out all of the attractions, shows, adventures and fun Branson has to offer. See everything that's going on in this guide.
Places to Stay in Branson, Missouri
Make the most of autumn's cozy and crisp days with a relaxing, memory-filled stay at Mill Creek Resort. Imagine opening the cottage doors and being steps away from the lapping water of Table Rock Lake. Located in Lampe, Missouri, a quick 35-minute drive from bustling Branson, Mill Creek Resort is an incredible and quiet gem where the entire group can enjoy everything from lily pad waters to fire pits, kayaks, paddle boards, paddle boats, fishing, swimming and even a pool.
What Grown-Ups Love
All the free amenities offered and the quiet family-friendly separate units are just close enough to feel connected to your other family members in their cabin or cottage.
What Kids Love
Swimming all day in the lake or the pool and enjoying sunset s'mores on the firepit.
Must See
Dogwood Canyon and Persimmon Hill Blueberry Farm are just 15 minutes away.
Staff Picks
I just recently saw this resort on the lake and it is in a beautiful, calm cove.
Janelle Haik
Dining in 
Branson, Missouri
At Level 2 Steakhouse in the Hilton Branson Convention Center Hotel, enjoy Kansas City 28-day aged Certified Hereford Beef and the freshest seafood in the Midwest, sourced from around the world. Beef is prepared in a 1600-degree radiant oven, sealing in the juices and creating the perfect steak. Visit Level 2 Steakhouse and try out their amazing menu! Be sure to reserve your table ahead.

STAFF PICKS
I love their calamari, it is the best around.
Ammie Scott-Motes
The Chef's dinner is their hidden gem!
Janelle Haik
Pier 28 Pizza and Grill is Table Rock Lake's most fun and tastiest boat-up restaurant! This friendly, laid-back restaurant combines old favorites with new lake-loving menu items, including the Original Big Buoy's Pork Tenderloin Sandwich.
Know before you go
Located at Port of Kimberling Marina & Resort, Pier 28 Pizza & Grill is in the same cove as What's Up Dock, near the Kimberling City Bridge. For customers who want to maximize their time on the water, to-go ordering is available on the website.
By boat or by car
With 30 courtesy boat slips at the same dock as the restaurant, no one needs to take a shuttle or climb a hill. There's ample car parking, too! By car, access Pier 28 Pizza & Grill through the Port of Kimberling Resort.
Special events
Come on in and enjoy live music most evenings! Check out pier28pizzagrill.com for the updated schedule.
Staff Picks
The view and the pizza.
Ammie Scott-Motes
Love dining at Pier 28, mostly because I love to sit outside and be on the water!
Jami Wightman
Things to Do in Branson, Missouri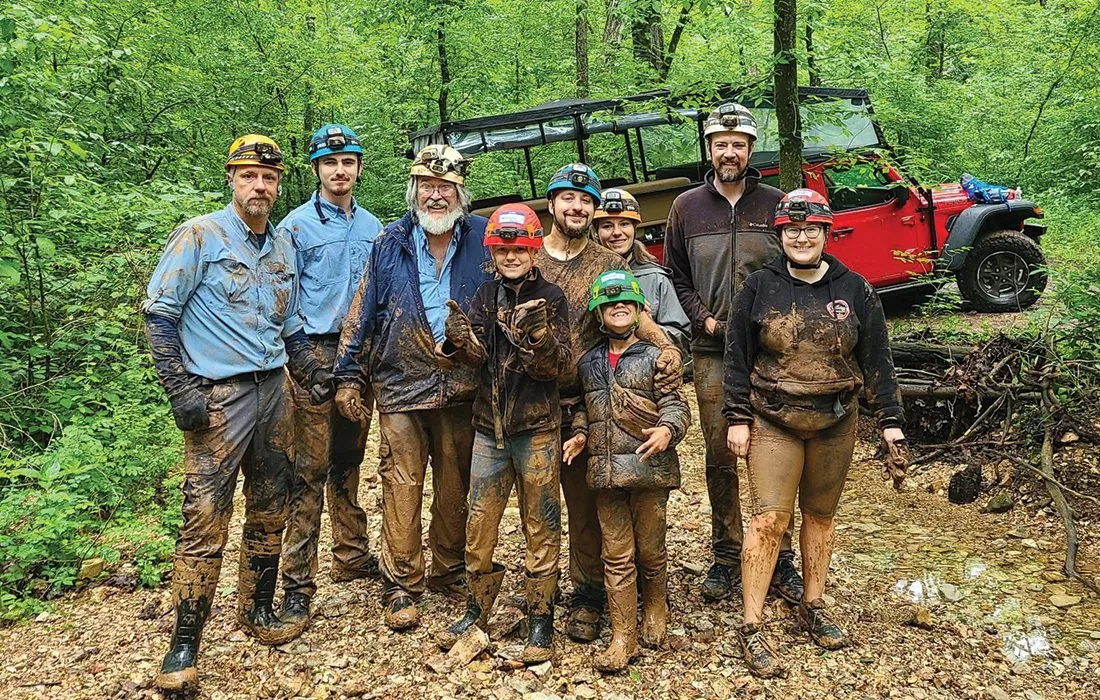 At Adventure Cave Tours, guests receive a unique caving experience molded for any level of adventure. Get ready to explore up close natural wonders that are both fun and interactive. Start the tour off by talking with experts and adjusting the tour based on everyone's skill level. This is the perfect getaway with family, friends or coworkers.
Ready, Set, GO...
Off-road in a one-of-a-kind custom built Jeep Gladiator that seats 13. Trail throughout the 480 acres of beautiful Ozark mountains where guides will explain in-depth all the wonders of wildlife and natural habitat that make this an unforgettable trip. With 10 different caves, the guides will pick the very best options for an exciting expedition.
Words of Advice
Encounter cool water and muddy passages during this adventure, so bring a complete change of clothes and shoes. Helmets and lights are provided. Snacks and drinks are included free of charge. Go-pros are permitted if they are hands free.
This is an adventure everyone has been waiting for! Limited seats and tours are available so advance reservations are required. Book the adventure at adventurecave.com.
Staff Picks
No matter which tour you go on, you get to experience multiple caves, plus go on an off road adventure.
Elizabeth VanFosson
Make your vacation unforgettable with a trip to the best vacation destination in the Midwest.
Go Explore
The rolling hills, gorgeous foliage and ample hiking trails of Branson are perfect for exploring as a family. Enjoy time outdoors at a fall festival, on a beautiful boat or simply taking in all the colors of fall at one of our scenic overlooks.
The Fall Festivals Are Back
See larger-than-life pumpkin carvings at Silver Dollar City's Harvest festival. Take a trip on a family hayride at the Shepherd of the Hills Pumpkin Fest. Shop for unique gifts and handmade crafts in Historic Downtown Branson.
Be Entertained
Round out your full days of exploring the town with an exciting show! Branson offers live shows that appeal to every type of audience, bringing entertainment the whole family will love.
Start planning at ExploreBranson.com.
STAFF PICKS
A wide selection of golf courses with beautiful views of the Ozark Mountains.
Ammie Scott-Motes
Branson Hills Golf Club is a masterful design carved through the Ozark Mountains with natural rock outcroppings, waterfalls, creeks and an abundance of wildlife. Enjoy lunch at Magnolia Grille, which is open to the public. Branson Hills Golf Club has been named Golf Channel's 2021 Golf Advisor Golfer's Choice, #1 Best Golf Course to play in Missouri, and 36th Best Course in the Nation, and Golfweek named it #1 Course in Missouri 2012-2018! Enjoy the rate offered to local residents.

STAFF PICKS
An award-winning golf course with beautiful scenery.
Ammie Scott-Motes
Shop, dine and play at Branson Landing, where a beautiful open-air, waterfront setting is home to over 100 shops, attractions, restaurants, two Hilton hotels and a $7.5 million water and fire spectacular synchronized to light, fire and music. Don't miss the Summer Concert Series in front of this incredible water attraction! Visit bransonlanding.com for concert details and see what's new and coming soon at Branson Landing!

Staff Picks
Shopping and eating, there is no better way to spend a day in Branson.
Ammie Scott-Motes
I love that you can make a whole day at the Branson Landing.
Megan Johnson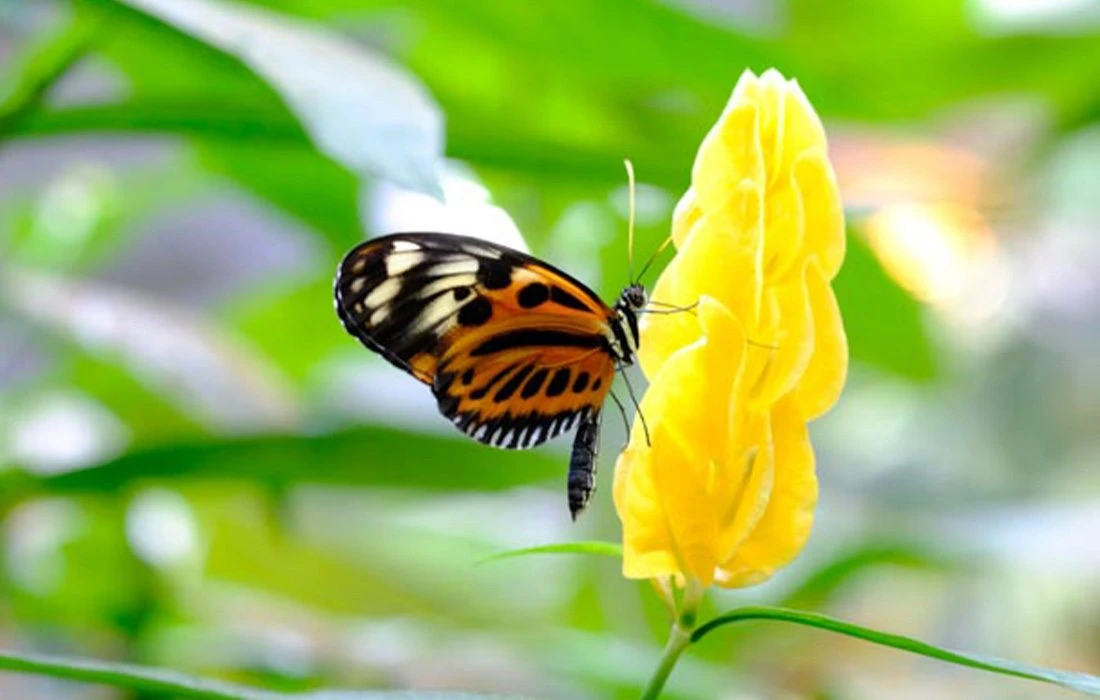 At The Butterfly Palace, visitors discover over 1,000 live exotic butterflies from their native countries! This one-of-a-kind, interactive experience is great for all ages.
The Whole Family Will Love
Feed the butterflies with a nectar-filled flower! Release a butterfly for its very first flight. Pet a lizard during the critter encounter. Surrounded by beautiful live plants and peaceful live music, families will relish the serenity of the garden. Photo ops abound!
Know Before You Go
The Butterfly Palace is open year-round, and wristbands are good for three days. The aviary is always warm and humid inside, and butterflies love bright colors, so dress accordingly!
Everyone's Talking About
The Butterfly Palace is part of a much bigger story. The business imports butterflies from farms located in rainforests from Costa Rica to Australia. In turn, these farms are provided with a sustainable income that helps the farmers create preserves to protect the rainforest rather than destroy it. Visitors to The Butterfly Palace are helping to keep this industry alive and, in a very real way, helping to save the rainforest.
Staff Picks
You have to go to understand the magic of being surrounded by butterflies
Ammie Scott-Motes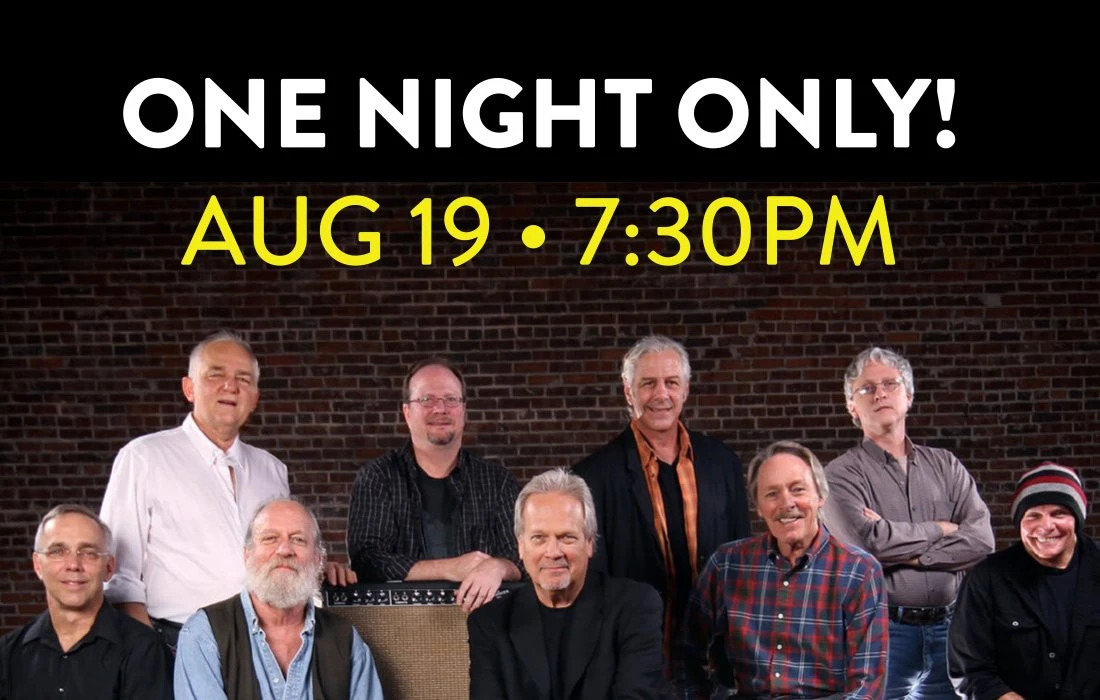 The Mansion Theatre for the Performing Arts has announced an exciting collaboration between the Ozark Mountain Daredevils and the Springfield Symphony Orchestra. On Saturday, August 19, 2023, at 7:30 p.m., the Ozark Mountain Daredevils will be joined on The Mansion's stage by members of the Springfield Symphony Orchestra for a unique concert experience. Tickets are on sale now and are available online at TheMansionTheatre.com, by calling 417- 335-2000, or in-person at The Mansion Theatre for the Performing Arts box office (Monday to Friday, 10 a.m. to 4 p.m.).
Come hear the music
This 3,000-seat state-of-the-art venue is home to the legendary Oak Ridge Boys, Jimmy Fortune, The Bellamy Brothers, The Gatlin Brothers, Gene Watson and Daniel O'Donnell. In addition to their nationally known artists, The Mansion Theatre is host to various music festivals and events throughout the year. Concert and event dates are detailed on their website at TheMansionTheatre.com.
Learn more
The Mansion Theatre is a division of Mansion Entertainment Group and the proud Grand Finale sponsor of the 2024 Rose Parade in Pasadena, California. Other divisions of the company include Mansion Animation, Mansion Film and Television, Mansion Sound and Mansion Studios. Their objective is to be the heart and soul of family entertainment and to provide immersive generational experiences for the entire family to enjoy!
Staff Picks
The Mansion provides the perfect setting to see your favorite performers and productions. Oh, and don't forget the roasted pecans
Mariya Serykh
Visiting the National Tiger Sanctuary is more than a thrill... it also helps to support their mission. They are a nonprofit rescue organization that is dedicated to education, environmental preservation and exemplary animal care, providing a permanent home for exotic and domestic animals. Both riding and walking tours are available.
Know Before You Go
They house more than tigers! See lions, wolves, leopards, ligers, mountain lions, lemurs and more!
Kids Will Love
The Feeding Tour, seeing big cats up close and crunching through bones.
Grown-Ups Will Love
The Behind the Scenes Tour, seeing twice as many animals and feeding the animals their favorite snack.
Best Selfie Spot
With a tiger standing up, stretched tall on the fence, will be an unforgettable photo.
Staff Picks
Arriving early is the key to see the Tigers most active, especially on a Wednesday.
Ammie Scott-Motes
Experience the magic and beauty of Branson and the Ozarks like never before from the comfort of one of Pink Jeep Tours' famous customized Pink Jeep® Wranglers. Venture past lakeside landmarks and ascend off-road trails to the exclusive, private summit of Baird Mountain while their expert, local guides entertain you as they bring centuries of mountain history and culture to life. You may know Branson like the back of your hand, but you've never seen it like this before!
New This Year
Don't miss the new 41-degree, jaw-dropping rock drop and extended quarry rock crawls! Pink Jeep Tours provides year-round, one-of-a-kind adventures with different daytime and sunset tour options available. For more information or to book your tour, visit PinkJeep.com/Branson or call 1-844-710-PINK today! Pink Jeep Tours is located at 3310 W. 76 Country Blvd., in Branson. It's time to explore!
Staff Picks
A fun experience that ends with a breath-taking view.
Ammie Scott-Motes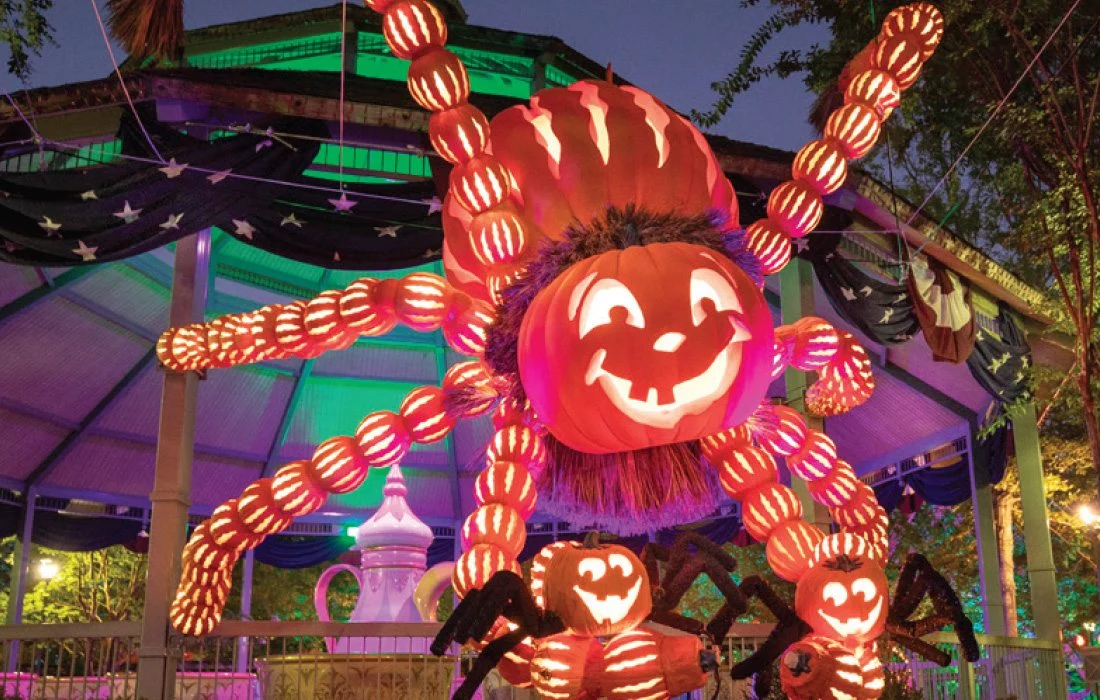 As the leaves of the Ozarks glow beautiful yellows, reds and ambers in autumn, so too does Silver Dollar City during the theme park's Harvest Festival, September 14 through October 28. Harvest Festival features Pumpkins In The City, with tens of thousands of pumpkins glowing into the night, as well as daytime heritage crafts. No-scare family fun is around every corner! This year, the nighttime event grows even larger, as Valley Road is transformed with new façade and tree illuminations spanning from the top of The City to Echo Hollow, plus an all-new illuminated area hanging two stories above The City's streets! Paired with thousands of radiating pumpkins and all- age dance parties in the Pumpkin Plaza, the 1880s theme park shines brighter than ever.
Daytime Festivities
Before the nighttime fun, The City features a Harvest Festival each day, with visiting craftsmen who demonstrate their own unique crafts from across the country, from gourd-making and jewelry-making to sorghum harvesting and artistic pumpkin carving. Meanwhile, cowboys return to the park's Carousel Barn at the Cowboy Emporium, featuring Western-inspired craft disciplines and Yellowstone and Gunsmoke star Buck Taylor, showcasing his acclaimed artwork. Across the street, cowboy chefs Justin Jackson and Mark Day demonstrate their own cowboy recipes each day of the festival, with a chuckwagon cook-off to end each afternoon!
Fall Entertainment and Tastes
Guests are entertained throughout the day, with folk, country and bluegrass performances by Dawson Hollow, Lindley Creek, Eastern Heights, Arbour Season and many other acts throughout the festival's run. No one goes hungry, with pumpkin and fall-inspired flavors and aromas drifting through the streets of The City. A Tasting Passport offers five samples of those special autumnal flavors throughout The City for the foodies-at-heart.
For hours, dates and more information on Harvest Festival, visit www.silverdollarcity.com or call 417-338-7100.
Staff Picks
Funnel Cakes, Bluegrass music and exhilarating rides.
Ammie Scott-Motes
Our families go-tos: cinnamon bread, candle making, Fire in the Hole, the giant pirate ship and the taffy shop.
Megan Johnson
MORE TO DO IN BRANSON, MO