Travel
Things to do in Branson
When you think "weekend getaway," think Branson! It's the perfect place to check out tons of attractions, shows, adventures and fun for the whole family.
Mar 01 2021 at 9 a.m.
From exceptional entertainment at Silver Dollar City, The Tracks Family Fun Parks and National Tiger Sanctuary to family attractions and shopping at the Branson Landing, the whole family is sure to keep busy! Take advantage of cozy accommodations available at Jax Creek at Table Rock Resorts and Table Rock Shore Resort. After a full day of fun, refuel and experience a bit of luxury when you dine at Level 2 Steakhouse. Branson has all the elements you need to check off your experience wishlist.
Use this guide to the best things to do in Branson, MO to start planning your next adventure now.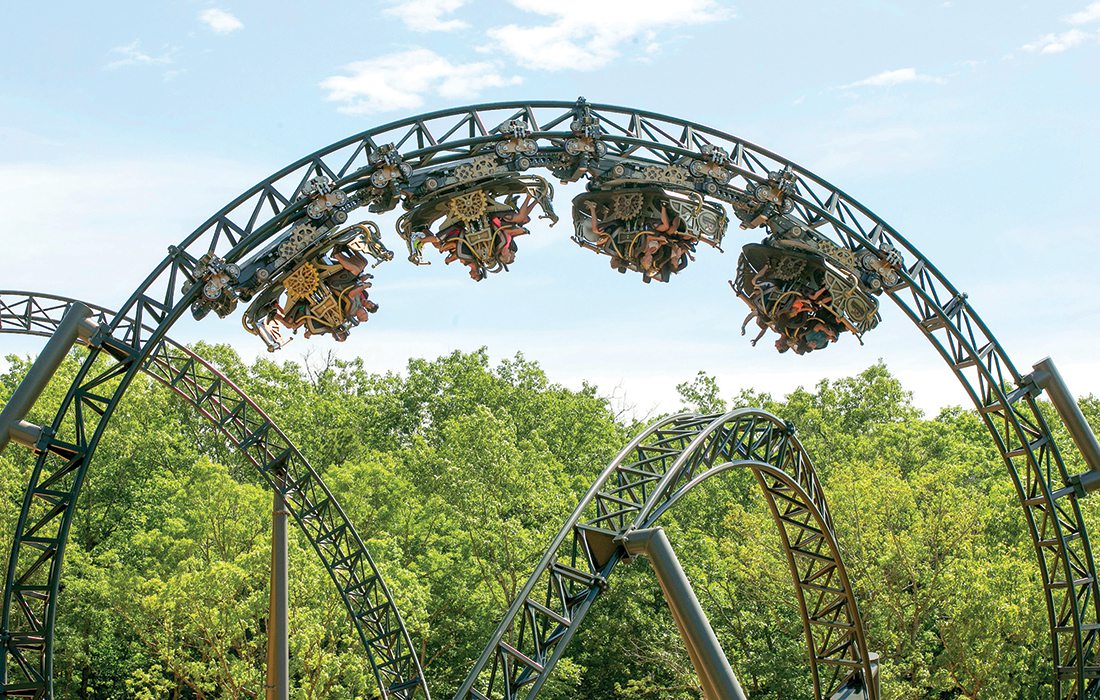 Silver Dollar City
399 Silver Dollar City Pkwy., Branson | 1-800-888-7277
Your family's greatest adventures lie ahead at Silver Dollar City in Branson, Missouri! Adventures soar with rides like the globally recognized Time Traveler®, the "World's Fastest, Steepest and Tallest Spinning Coaster"; and Outlaw Run®, a Guinness World Record-holder for "Steepest Drop on a Wood Coaster" alongside family-friendly rides in storybook areas.
Music fills the park's outdoor stages during festivals like Bluegrass and BBQ in May, the Summer Concert Series during select dates in June, Southern Gospel Picnic in August and fall's Country Music Days, followed by an autumn tradition for many—Harvest Festival—featuring Crafts and Pumpkins In The City. The grand finale of the year, An Old Time Christmas®, shines with the spirit of the season and over 6.5 million Christmas lights!
For a complete operating calendar and the latest park updates visit SilverDollarCity.com. 
Know before you go:
The 1880s-style theme park continues its 60th Diamond Jubilee during the 2021 season!
Kids will love:
The new Mystic River Falls™, splashing down as the "Tallest Drop on a Raft Ride in the Western Hemisphere."
Grown-ups will love:
There are more than 40 rides and attractions, over 100 demonstrating craftsmen, entertainment and eateries.
Must eat:
Check out the $4 million BBQ restaurant—Rivertown Smokehouse—and Clara Belle's Cinnamon Bread.
Must see:
The music festivals throughout the year, kicking off with Bluegrass and BBQ.
Best selfie spot:
Snap a pic of you and your crew looking exhilarated and wind-blown immediately after hopping off one of their insane coasters!
New this year:
This spring ushers in a new event, Street Fest, with unique entertainment taking to the City's streets and outdoor stages during April.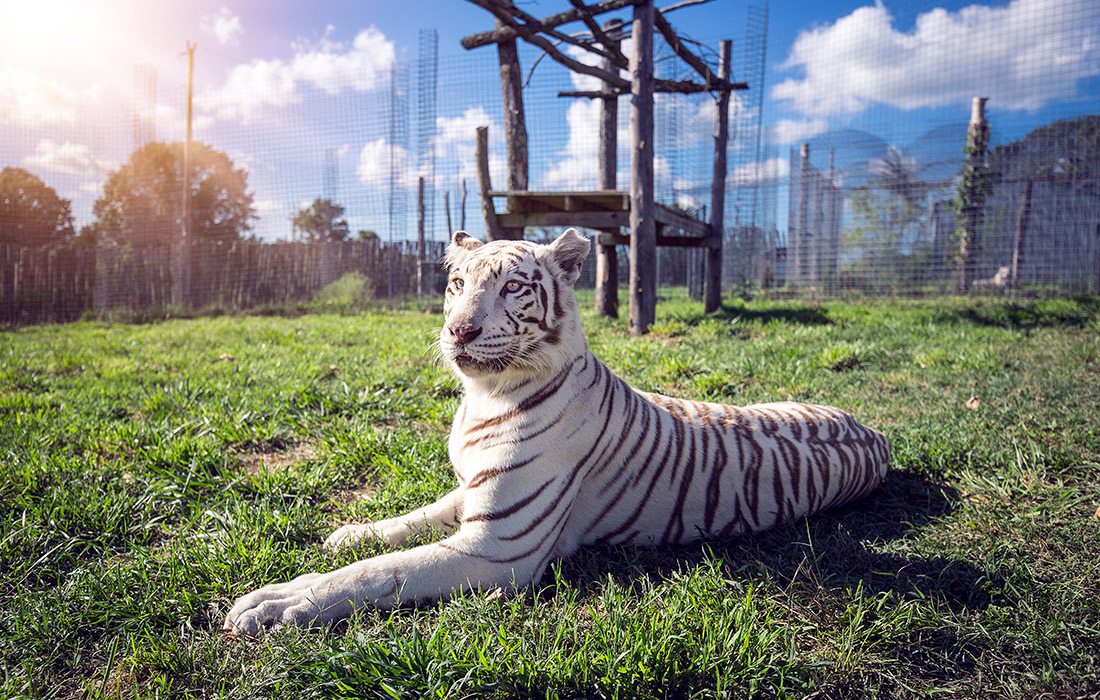 National Tiger Sanctuary
518 State Hwy. BB, Saddlebrooke | 417-587-3633
Visiting the National Tiger Sanctuary in southwest Missouri is more than a thrill… your visit helps to support their mission. They are a non-profit rescue organization that is dedicated to education, environmental preservation and exemplary animal care, providing a permanent home for exotic and domestic animals. Both riding and walking tours are available. 
Know before you go:
National Tiger Sanctuary houses more than tigers! See lions, wolves, leopards, Arctic foxes, mountain lions, lemurs and more!
Kids will love:
The Feeding Tour, seeing big cats up close and crunching through bones.
Grown-ups will love:
The Behind the Scenes Tour, seeing twice as many animals and actually feeding them yourself!
Best selfie spot:
With a tiger standing up, stretched tall on the fence behind you.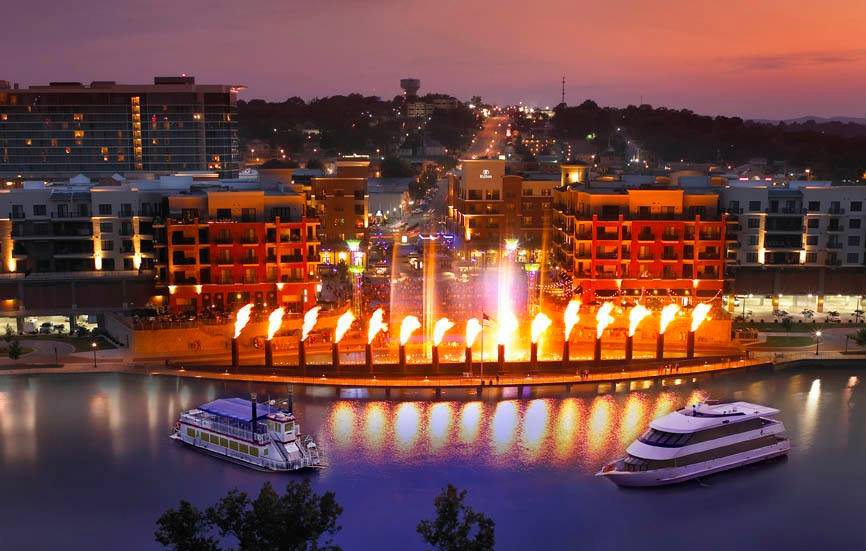 Branson Landing
100 Branson Landing Blvd., Branson | 417-239-3002
Branson Landing features a scenic boardwalk along the 1.5-mile Taneycomo Lakefront. At the heart of the Landing is a vibrant Town Square terracing down to the $7.5 million spectacular water attraction that features the first-ever merging of water, fire, lights and music. The entire show is choreographed to light and music for a true one-of-a-kind experience.
Discover waterfront shopping at over 100 shops, live entertainment and exciting adventures! Dine at one of 16 restaurants, like Jimmy Buffets Landshark Bar & Grill, Paula Deen's Family Kitchen, Mellow Mushroom Pizza and Guy Fieri's Kitchen & Bar. View Branson Landing events online at bransonlanding.com. 
Kids will love:
All of the attractions, including the Parakeet Pete's Waterfront Zipline across the lake, balloon ride and arcade!
Grown-ups will love:
Lake cruises through Main Street Marina and a convenient, luxury stay on-site at the Hilton Promenade Hotel.
Best selfie spot:
In front of the water fountains that shoot off 120-foot geysers with blasting fire cannons!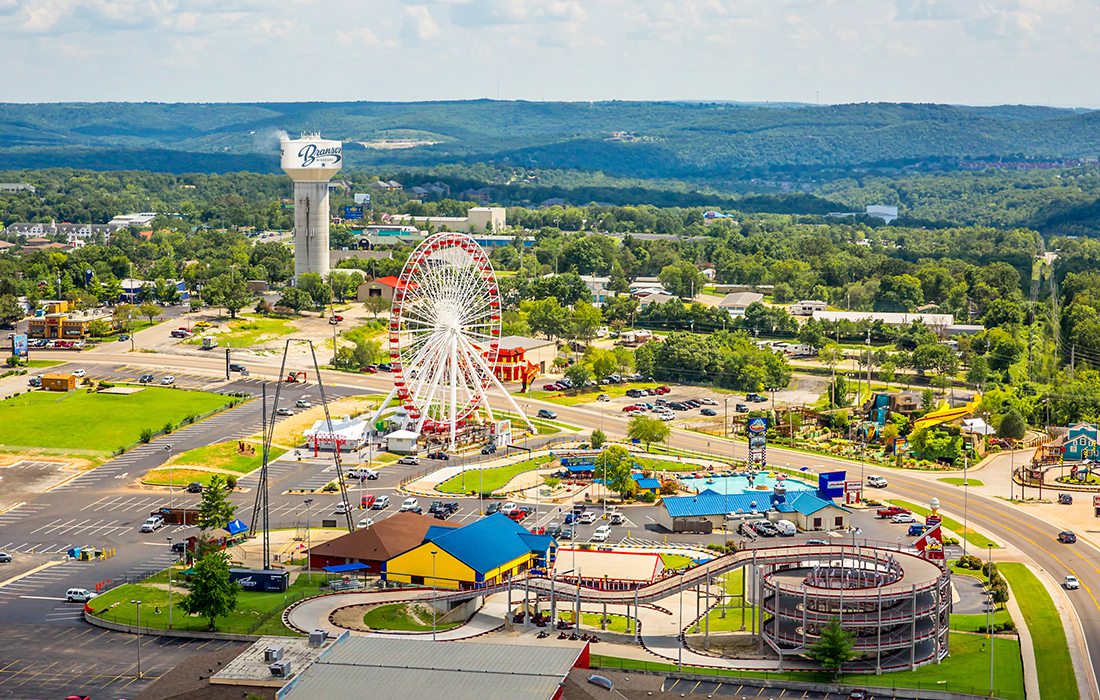 The Track Family Fun Parks
3345 76 Country Blvd., Branson | 417-334-1612
The Track Family Fun Parks is celebrating 40 years! They feature three locations in Branson that will create unforgettable moments for your entire family. With three high-rise go-kart tracks, classic go-karts, laser tag, bumper boats and cars, The Skycoaster, The Skyscraper, The Branson Ferris Wheel and more, you're sure to find something fun for all ages! You can get the best value by purchasing an unlimited pass in advance—visit bransontracks.com.
Kids will love:
The high-rise, multi-level go-kart tracks
Best selfie spot:
In front of the Branson Ferris Wheel as it lights up the night sky
Know before you go:
You'll save the most money by purchasing an unlimited ride pass online before your visit!
Jax Creek at Table Rock Resorts
71 Dogwood Park Trail, Branson | 417-739-3777
2020 proved that everyone needs a getaway place! With stunning waterfront views of Table Rock Lake, 88 boat slips and luxury accommodations, Jax Creek at Table Rock Resorts is the perfect escape for southwest Missouri families looking for a weekend stay, lake home or investment property. New this year: waterfront lots available for sale! 
Know before you go:
At Jax Creek, you can stay for a night or buy for a lifetime! You'll be just steps from the water's edge and minutes from Branson's Silver Dollar City—a hidden gem.
Kids will love:
The new zero-entry saltwater pool, free kayak rentals and swimming platforms.
Best selfie spot:
On the lake! Jax Creek has five boat docks with fishing and swimming platforms to take in the picturesque sunset and snap that priceless shot.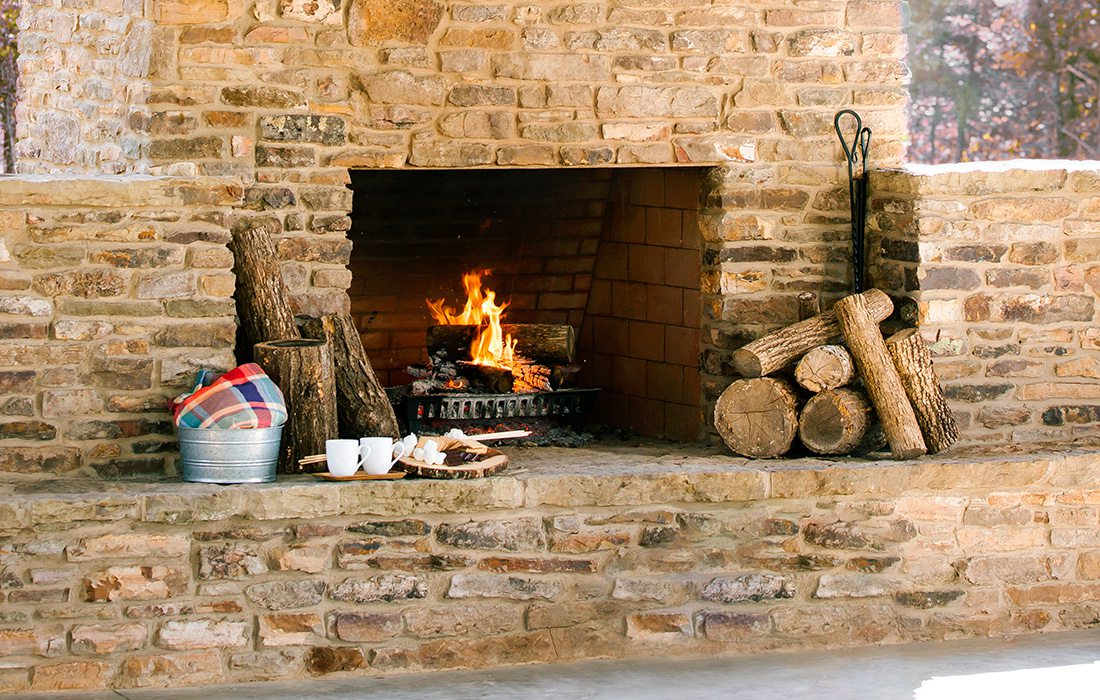 Table Rock Shore Resort
Carefree Ln., Kimberling City | 417-501-0077
Book early for your time at Table Rock Shore Resort, because this new, luxury lakeside getaway fills up far in advance!
Enjoy everything the Ozarks has to offer, just outside of your cabin door. Take in the incredible views of the lake, cast your rod to catch the big one, or jump in! They have a swim deck, splash pad, launch ramp and covered boat dock for guests. If you're not bringing a boat with you, there are even several full-service boat rental marinas nearby.
After a day on the lake, lounge or play in their tiered, crystal clear saltwater pools. Relax and enjoy the sounds of the waterfall cascading into the pools. Wind down in one of two heated whirlpools and watch the little ones frolicking in the splash pad.
Table Rock Shore Resort's cabins are fully stocked with modern, farmhouse charm and incredible scenic views. All of their cabins include plenty of space and fully appointed kitchens, ready to cook up your favorite foods and drinks.
This new resort has so much to enjoy, just down the road. It's time for you to reserve your share of the shore. 
Know before you go:
Yes! You can bring your boat, or rent from the nearby marina! They have the best private, covered boat dock, as well as a launch ramp.
Kids will love:
The splash pad and zero entry pool
Grown-ups will love:
Super spacious, luxury accommodations for the entire crew
Must eat:
The s'mores gift basket in every cabin
Must see:
The view of Table Rock Lake from the resort
Best selfie spot:
Sunbathing on the swim deck
New this year:
New bluff side and poolside cabins, in addition to their lakeside accommodations
Level 2 Steakhouse
200 E. Main St., Branson | 417-243-3433
Join Level 2 Steakhouse in the Hilton Branson Convention Center Hotel and dine  a level above the rest.
Experience the highest quality meats and ingredients cooked to perfection, including 28-day aged, corn-fed Midwest Beef, responsibly harvested seafood, heritage Missouri pork, locally grown produce and signature house-made desserts. 
Grown-ups will love:
Complimentary valet parking and choosing your own distinctive steak knife.
Must Eat
ALL of their steaks. They're seared in a 1600° Infrared Oven, producing the most tender and juicy results. 
Know before you go: 
You'll want to make a reservation for this fine dining establishment. You can do that anytime online at Level2Steakhouse.com, or you can call 417-243-3433 between 4 and 9 p.m. 
MORE TO DO IN BRANSON, MO