Travel
Things to do in Branson, Missouri
When you think "weekend getaway," think Branson! It's the perfect place to check out tons of attractions, shows, adventures and fun for the whole family.
Mar 01 2023 at 8 a.m.
When you think "Spring Break," think Branson, Missouri! It's the perfect time to check out all of the attractions, shows, adventures and fun Branson has to offer. See everything that's going on in this guide.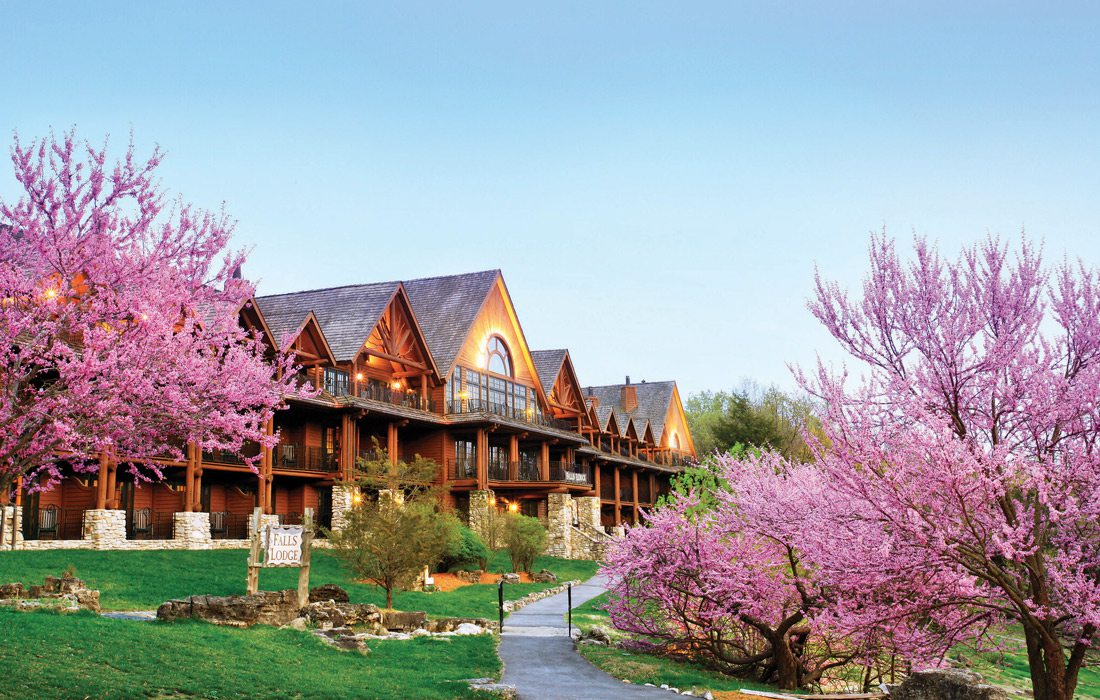 4100 Gretna Rd, Branson, MO 65616 | 417-334-4084 | explorebranson.com
Plan an unforgettable trip to the best and most exciting vacation destination in the Midwest.
For the Nature Buffs
The rolling hills, lush forests and sprawling lakes of Branson are perfect for exploring as a family. Enjoy Lake Taneycomo, Table Rock Lake or Bull Shoals Lake with boat and jet ski rentals, wakeboarding, water skiing, paddle boards and even scuba diving!
The Kid in Your Heart Will Love
Feeling the wind in your hair on a thrilling roller coaster at Silver Dollar City, the award-winning 1880s-themed amusement park; cooling off at White Water, a water park for all ages; or taking a spin on the go-kart tracks at The Track Family Fun Parks.
The Whole Family Will Love
Taking a walk back in time exploring the history of the Titanic Museum, the mesmerizing views in the Aquarium at the Boardwalk and so much more!
Round out your full days of exploring Branson with an exciting musical production! Branson offers live shows that appeal to every type of audience, for entertainment the whole family will love. Start planning your trip at ExploreBranson.com.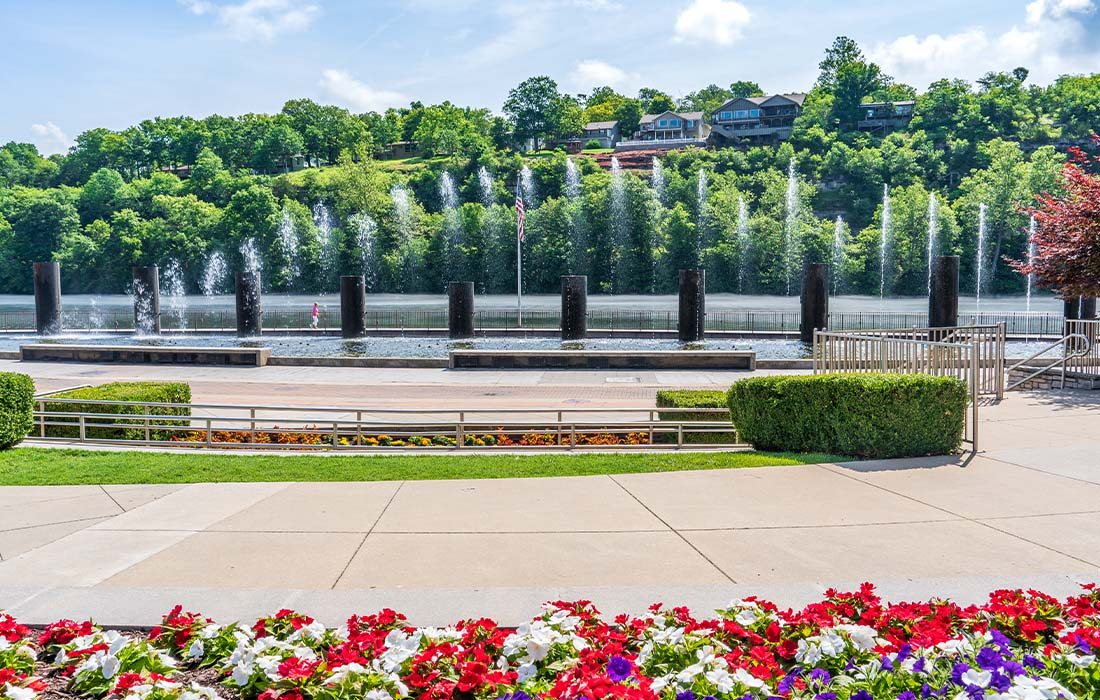 100 Branson Landing Blvd, Branson, MO 65616 | bransonlanding.com
From an award-winning golf club to waterfront shopping and unbeatable restaurants, HCW has it all. Shop, dine and play at Branson Landing, where a beautiful open-air, waterfront setting is home to over 100 shops, attractions, restaurants, two Hilton hotels and a $7.5 million water and fire spectacular synchronized to light, fire and music. Don't miss the Summer Concert Series in front of this incredible water attraction! Visit bransonlanding.com for details.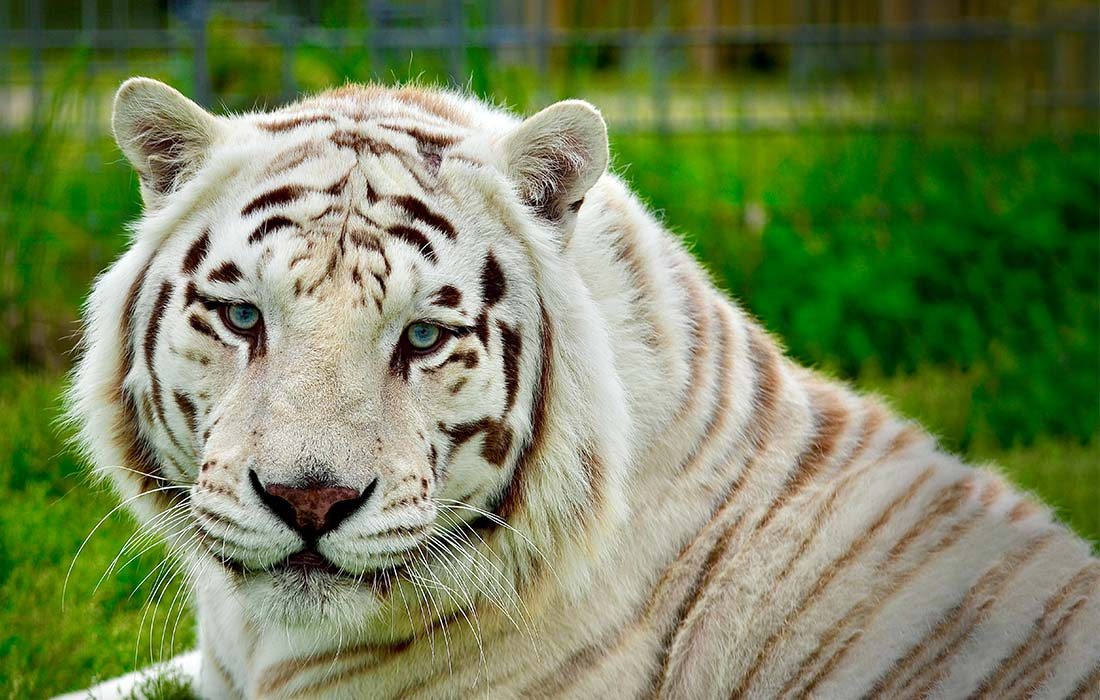 518 State Hwy BB, Saddlebrooke, MO 65630 | 417-587-3633

Visiting the National Tiger Sanctuary is more than a thrill…your visit helps to support their mission. They are a non-profit rescue organization that is dedicated to education, environmental preservation and exemplary animal care, providing a permanent home for exotic and domestic animals. Both riding and walking tours are available. 
Know Before You Go
They house more than tigers! See lions, wolves, leopards, Arctic foxes, mountain lions, lemurs and more!
Kids Will Love
The Feeding Tour, seeing big cats up close and crunching through bones.
Grown-Ups Will Love
The Behind the Scenes Tour, seeing twice as many animals and actually feeding them yourself!
Best Selfie Spot
With a tiger standing up, stretched tall on the fence behind you.
In 1985, RMS Titanic was found, and in 1987 a second expedition took place. The team spent 44 days at sea and did 32 dives to the Titanic. The objective of the dive was to broadcast the first live television show from the wreck site. The entire expedition was led by the owner, John Joslyn. Today the Titanic Museum Attraction pays tribute to the 2,208 passengers.
New in 2023
There were 135 children aboard Titanic with ages ranging from 6 months to 14 years, each with a story to tell. This is our mission for 2023, to shine a light on their young lives, to speak their names and to honor their legacy. New displays. New stories. A moment in time all guests can pay tribute to these young lives.
Must See
Touch an iceberg, dip your hands into 28 degree water and even try standing on the sloping deck as you get a first-hand experience of what it was like on that fateful night in 1912.
Everyone's Talking About
Walking the halls, parlors, cabins and the iconic Grand Staircase of the ship all offer the perfect opportunity for an unforgettable experience. Plus, you'll be surrounded by more than 400 real artifacts from the ship and its passengers. Book your passage so you don't miss all this and more at the Titanic Museum in Branson.
Know Before You Go
Reservations are required as many days at the Titanic Museum are sold out. Book on website: www.titanicbranson.com
501 N Wildwood Dr, Branson, MO 65616 | 417-239-3030
Adventure Ziplines of Branson is a must for spring fun.
Thrills for All
Revel in breathtaking views of the Ozark Mountains at Adventure Ziplines of Branson. The longest canopy zipline in Branson, their seven-line zipline tour is located just three blocks off Branson's famous Highway 76 Strip. Bring your thrill-seeking family to experience seven exhilarating ziplines connected by three rope bridges. With both day and nighttime ziplining experiences, Adventure Ziplines of Branson have everything needed for a sky-high adventure.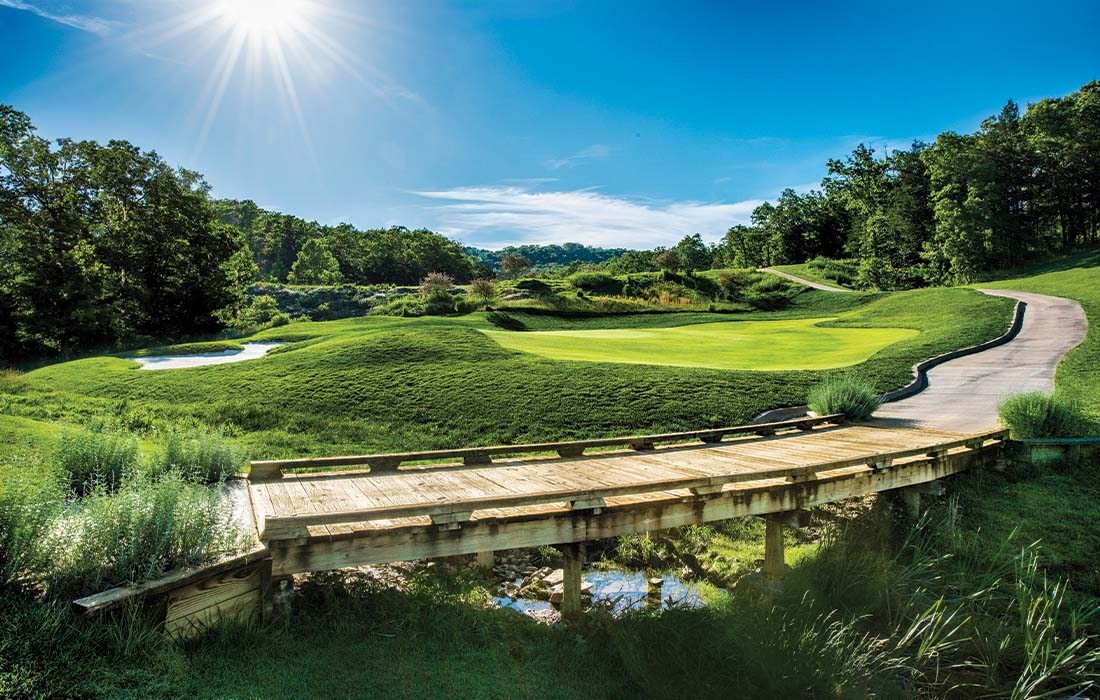 100 North Payne Stewart Dr, Branson, MO 65616 | 417-337-2963
Branson Hills Golf Club is masterfully design and carved through the Ozark Mountains with natural rock outcroppings, waterfalls, creeks and an abundance of wildlife. Enjoy lunch at Magnolia Grille, which is open to the public. Branson Hills Golf Club has been named Golf Channel's 2021 Golf Advisor Golfer's Choice, #1 Best Golf Course to play in Missouri, and 36th Best Course in the Nation, and Golfweek named it #1 Course in Missouri 2012-2018!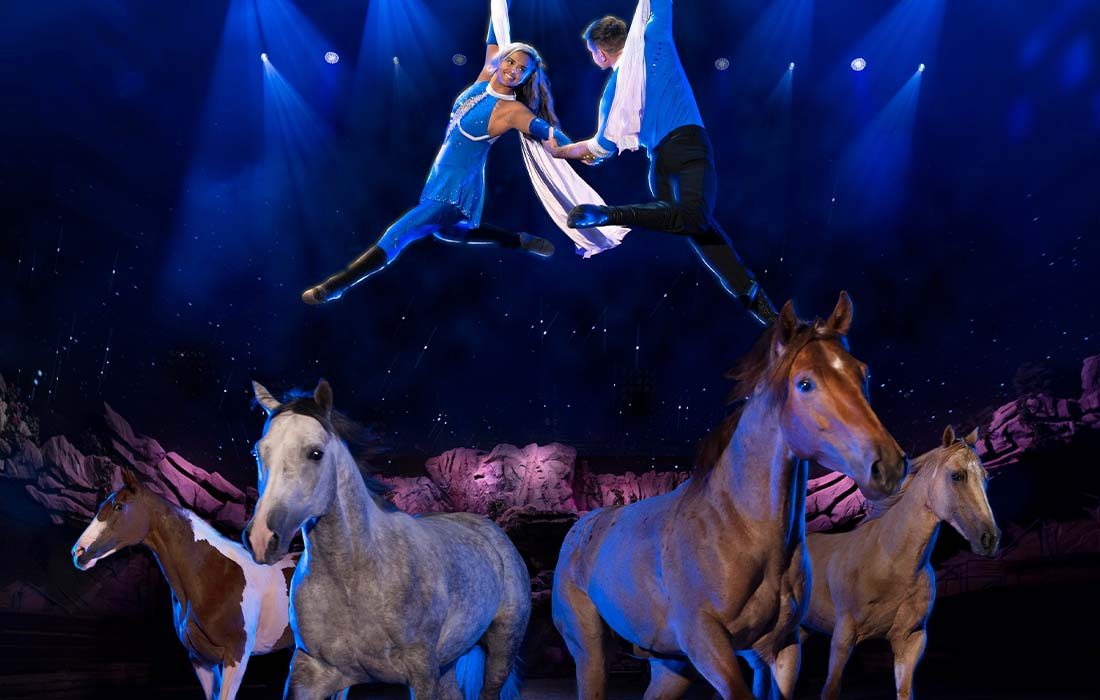 1525 W 76 Country Blvd, Branson, MO 65616 | 417-336-3000
Billed as Branson's Most Fun Place to Eat, Dolly Parton's Stampede is a restaurant and show like no other. Thirty-two magnificent horses and a cast of top-notch riders electrify audiences with daring feats of trick riding and friendly competition.
Everyone's Talking About
A thrilling and moving performance has been added to the show this season, combining the show's equestrian stars, breathtaking aerial acrobatics and original new music from Dolly herself, aptly titled "Wild Horses." The show culminates with an emotional musical conclusion featuring "Color Me America," written and recorded by Dolly Parton herself, and set to a patriotic salute of red, white, and blue.
Know Before You Go
Arrive early and enjoy a leisurely stroll alongside the open-air stables to sneak a peek at the horses. It's your chance to meet the equine stars of the show up close and discover their flawless beauty.
The Whole Family Will Love
As the show begins, you are served a delicious four-course feast meant to satisfy those home-cooked, country-style cravings…but the whole experience is more than just dinner and a show. Dolly Parton's Stampede is a cherished tradition that your family will always remember.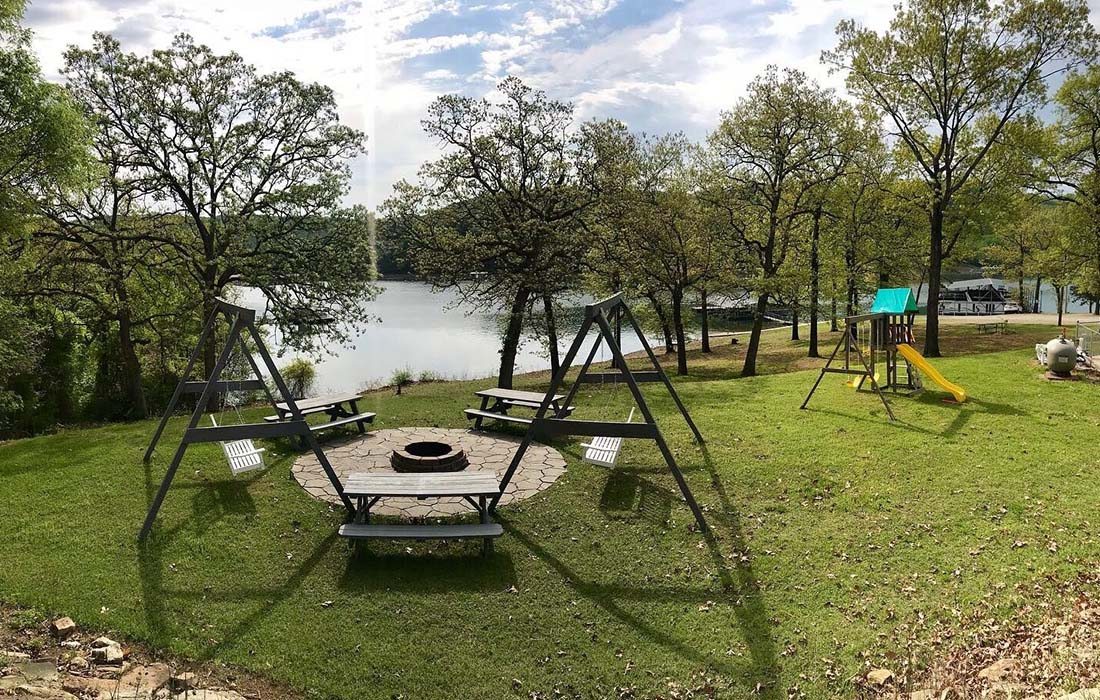 548 Old Mill Rd, Lampe, MO 65681 | 417-779-5205 | www.millcreekresort.com
Spring is a welcome reminder that the long and warm days of summer are just around the corner. Imagine opening your cottage door and being steps away from the lapping water of Table Rock Lake. Located in Lampe, MO, a quick 35-minute drive from bustling Branson, Mill Creek Resort is an incredible and quiet gem where your entire group can enjoy everything from lilypads, to firepits, kayaks,  paddle boards, paddle boats, fishing, swimming and even a pool.

What Grown-Ups Love
All the free amenities offered and the quiet family-friendly separate units are just close enough to feel close to your other family members in their cabin or cottage.
What Kids Love
Swimming all day in the lake or the pool and sunset s'mores on the firepit.
Must See
Dogwood Canyon and Persimmon Hill Blueberry Farm are just 15 minutes away.
Call Mill Creek Resort on Table Rock today!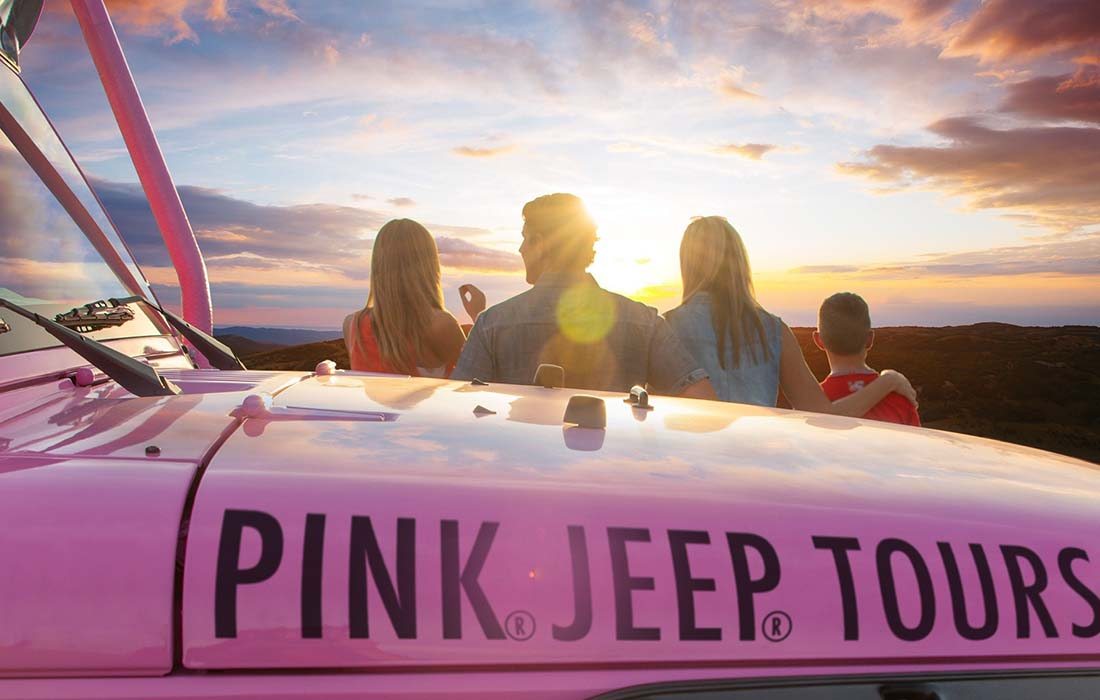 3310 W. 76 Country Blvd., Branson, MO, 65616 | PinkJeep.com/Branson | 1-844-710-PINK
Experience the magic and beauty of the Ozarks like never before from the comfort of the famous customized Pink Jeep® Wranglers. Venture past lakeside landmarks and ascend off-road trails to the exclusive, private summit of Baird Mountain with their expert, local guides. You may know Branson like the back of your hand, but you've never seen it like this before!
Must See
Pink Jeep Tours provides year-round, one-of-a-kind adventures, with three different daytime and sunset tour options available: The Best of Branson Tour, The Lakes & Landmarks Branson Tour and The Downtown to Mountaintop Branson Tour. Plus, evening tours of The Branson Christmas Tour are added to the November and December schedule for 2023. 
Book Today
For more information or to book your tour, visit PinkJeep.com/Branson or call 1-844-710-PINK today. Pink Jeep Tours is located at 3310 W. 76 Country Blvd. in Branson. Come explore!
200 E Main St, Branson, MO 65616 | 417-243-3433
At Level 2 Steakhouse in the Hilton Branson Convention Center Hotel, enjoy Kansas City 28-day aged Certified Hereford Beef and the freshest seafood in the Midwest, sourced from around the world. Beef is prepared in a 1600-degree radiant oven, sealing in the juices and creating the perfect steak. Visit Level 2 Steakhouse and try out their amazing menu today! Be sure to reserve your table for special brunches on Easter and Mother's Day.
1201 Branson Landing Blvd, Branson, MO 65616 | 417-231-9559
Ramata Italian is Branson's premier lakeside modern Italian restaurant located in Branson Landing. Enjoy authentic Italian cuisine, handcrafted cocktails with fresh ingredients and an extensive wine list in the contemporary dining room, bar or on the outside patio with breathtaking views of Lake Taneycomo. Try Ramata's new combo lunch specials—you won't want to miss the meatball sub made with Ramata's signature meatballs. Don't miss Happy Hour!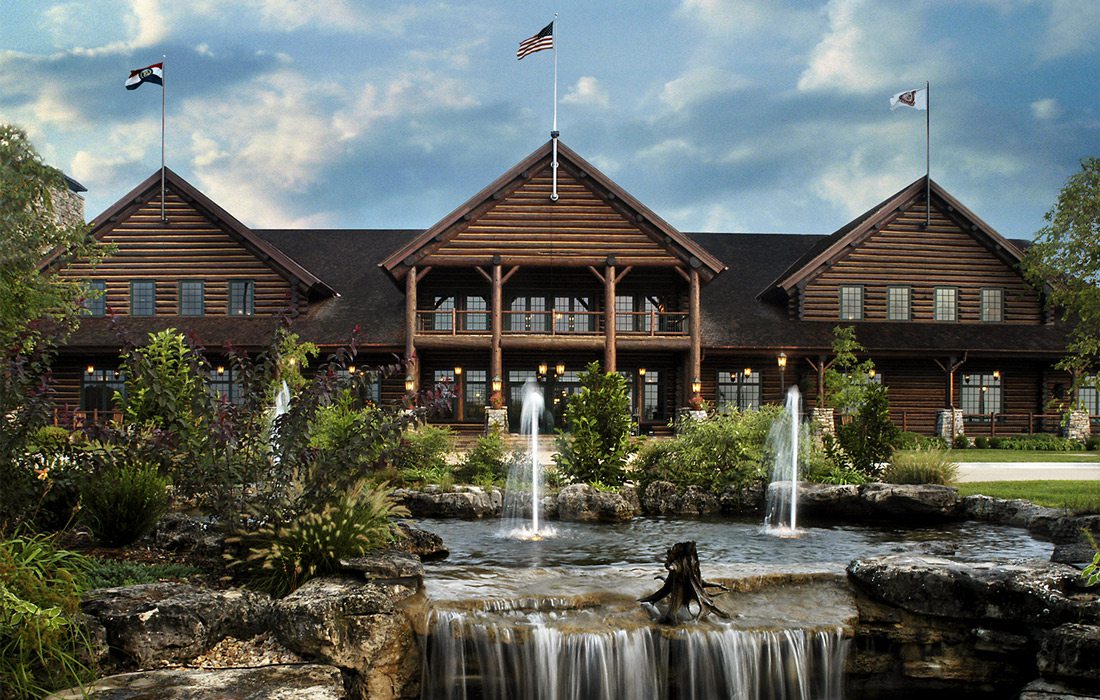 1 Opportunity Ave, Point Lookout, MO 65726 | 417-239-1900 | keetercenter.edu
The Keeter Center® at College of the Ozarks® invites you to visit the scenic campus during this spring season. Experience unique shopping, fine dining and special accommodations at this award-winning lodge.
Must See
The spring season is a beautiful time to visit College of the Ozarks®. This scenic campus can be best viewed from your private balcony while staying in one of the well-appointed guest rooms at The Keeter Center®. Enjoy views of the green pastures, the dairy cows, and the Ozark Mountains while enjoying breakfast from your balcony. Dobyns Dining Room at The Keeter Center® also offers guests this gorgeous view of campus while enjoying lunch, dinner, or Sunday Brunch.
Kids Will Love
When you stay overnight in one of the suites at the Lodge, enjoy the brand-new second level landing called "The Study". This exceptional area features family-favorite board games, designer tables and soft seating, and a chef's pantry featuring snacks, candies, and a custom espresso machine. Kids will enjoy spending quality family time in this relaxing area, exclusive to guests of the Lodge and included complimentary with each stay. Children under 12 also enjoy complimentary ice cream from the College Creamery during their overnight stay in the Lodge at The Keeter Center®.
Grown-Ups Will Love
Slowing down to take scenic walks around campus to visit the many points of entrance this college has to offer. Visit Edwards Mill, a historically accurate working grist mill; the Stained Glass and Candle Shop featuring custom-poured candles and original art-glass creations; and the Ralph Foster Museum,  featuring collections from bygone eras. During your stroll around campus, take a little time to feed the swans swimming in Lake Honor, located in the heart of the campus or visit the scenic Point Lookout offering impeccable lake views. Gift cards available. Visit keetercenter.edu or call 417-239-1900.
MORE TO DO IN BRANSON, MO