Profiles
We've Got a Niche
You're part of the Best Social Media Ecosystem in the world, and we've got an award to prove it.
Sep 22 2016 at 7:11 a.m.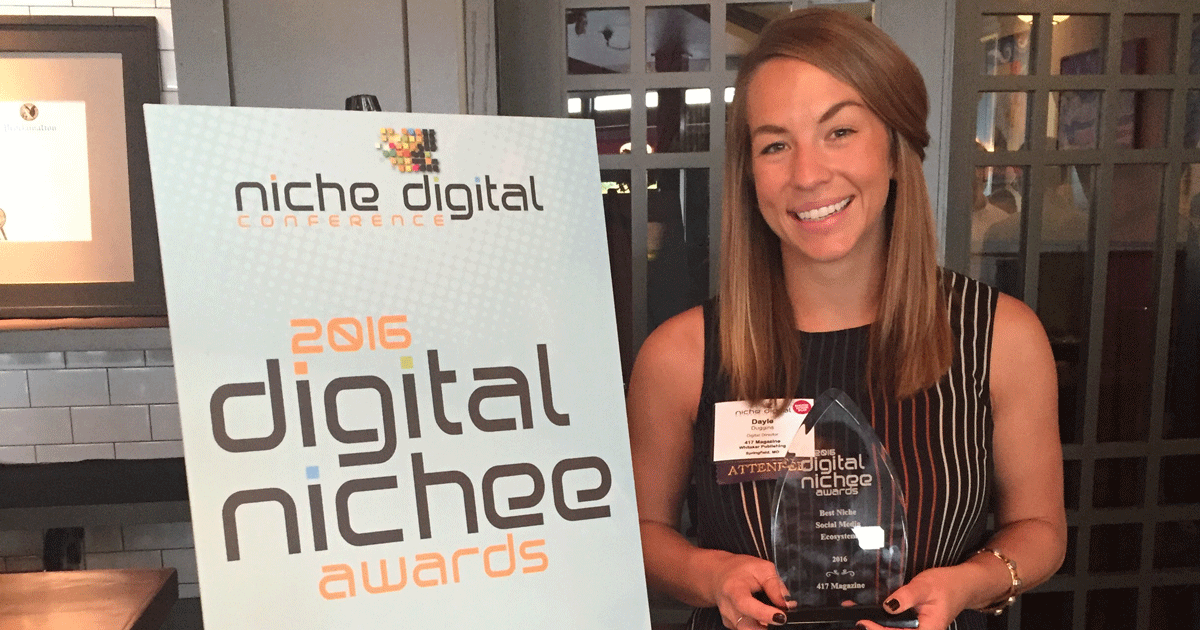 Do you follow 417 Magazine on social media? Assuming you do, you're part of the Best Social Media Ecosystem in the world, according to Niche Media, the niche magazine authority. Congratulations! The award was bestowed upon the publication at the Niche Digital Conference 2016 in Denver.
Niche Media was on the hunt for a social network that deeply engages and expands its audience while reinforcing its core brand and driving traffic to core properties. 417 Magazine fits the bill by engaging followers on Facebook, Instagram, Twitter and Snapchat. A variety of content is communicated through the channels including reminders about must-attend events in the area (accompanied by behind-the-scenes Snapchat experiences and custom filters), what to eat and drink, giveaways, laugh-out-loud content and more using beautiful imagery and witty writing.
The ecosystem is a life improvement destination designed to tell you, our readers, about the best things in 417-land and beyond.
An ecosystem is defined as "a biological community of interacting organisms and their physical environment," meaning it's something that couldn't exist without you.
417 Magazine thanks you for joining this journey and for all of your follows, likes/sympathy likes, shares and #hashtags. There's certainly more to come.
Tap into the ecosystem: