Travel
Downstream Casino Resort
Attractions, Breweries, Bars & Wine, Casual Dining, Lodging, Steakhouses, Wedding Venue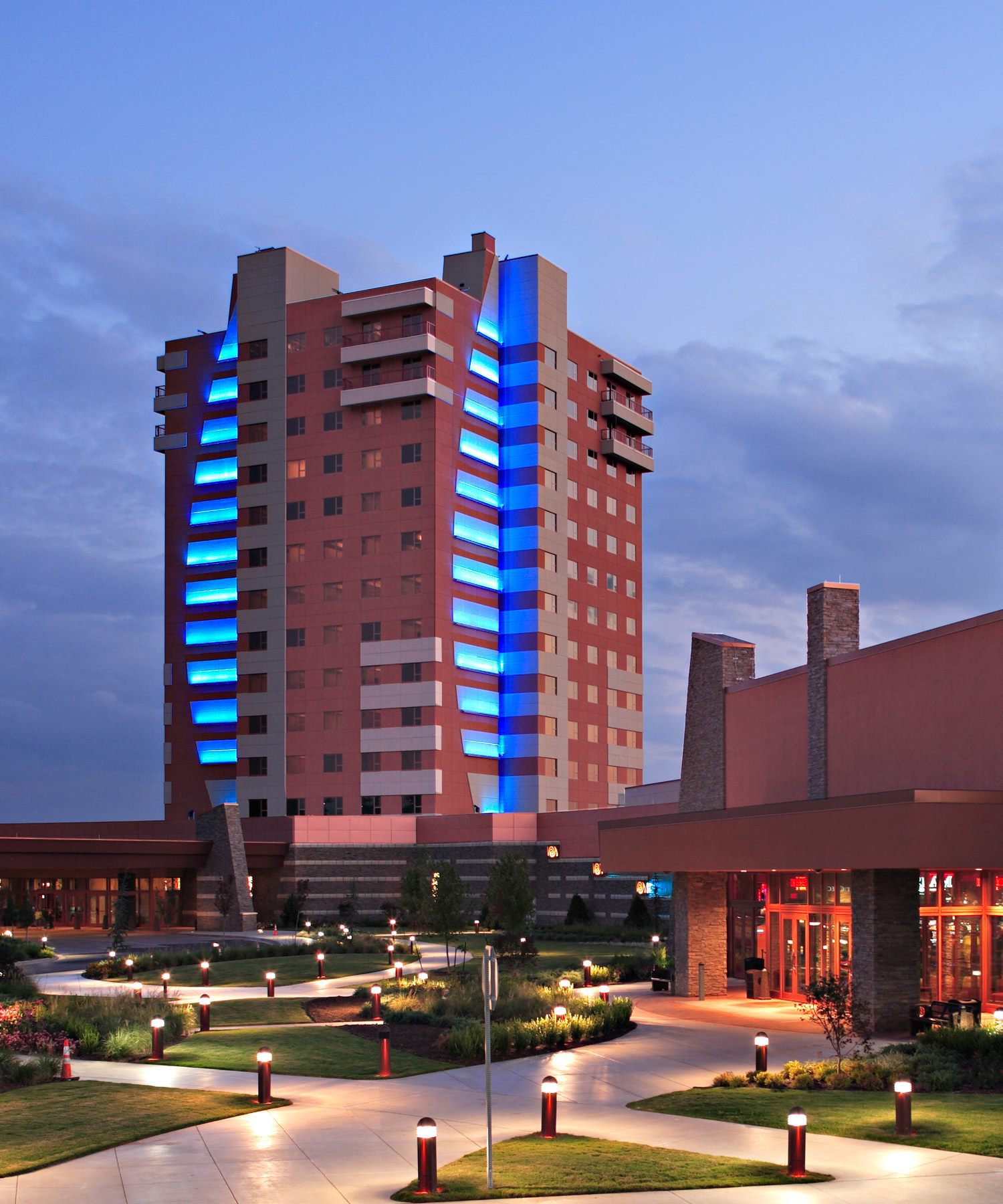 About Downstream Casino Resort
---
Downstream Casino Resort provides a Las Vegas-style entertainment experience for everyone. Whether you prefer high energy surroundings or a more intimate experience, Downstream Casino Resort offers new ways to play influenced by the rich history of Native American culture. 
A destination wedding is closer than you think—just cross the state line to Downstream Casino Resort. Luxury, beauty, service and entertainment are the full-service amenities Downstream offers. You can treat your bridal party to a day of pampering at the Nee Spa and hold your ceremony outside on the beautifully landscaped grounds or inside the spacious pavilion. Natural stone, an oversized fireplace, rustic cedar and windows that wrap the room set this venue apart. Any of the pavilion ballrooms are the perfect location for your ceremony and reception. Full-service wedding planning is also available. One of the Pavilions most versatile features is its automated open or enclosed sides. With the push of a button, the sides open or close with choices of screening, shades, solid sides or no sides at all. It can be heated during the cold months, cooled during the warmer months, or left open-air to the woods and swimming pool during the temperate periods. 
Features include: 10,000 square feet of meeting space, seating for up to 650 for dinner, capacity for up to 1,200 for a show or presentation, 25 ft. ceiling height at the center beam, dedicated banquet kitchen, large stone gas fireplace, ability to be heated or cooled, open-air or enclosed walls.
Features
---
Meeting Space
Serves Alcohol
Stories Featuring Downstream Casino Resort