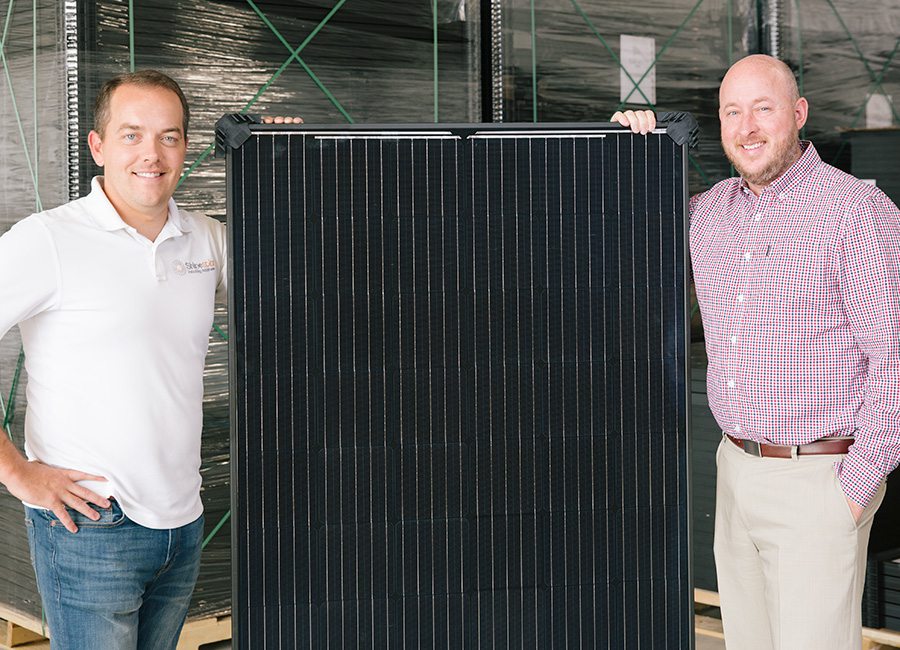 About Shine Solar
---
When Shine Solar says that they "install happiness," they mean it! Brothers Caleb and Nick Gorden founded Shine Solar only two years ago, but already the company has flourished. They credit this growth to the company culture they've created in their office, which is based on doing business with integrity and treating each other like family. That culture carries over to how they treat each and every customer, and it's a big part of why customer satisfaction rates and referrals are so high! 
Not every solar company is the same. Going solar is known as one of the smartest and safest investments available. Shine Solar ensures that by providing panels with a manufacturers warranty that will be honored for decades to come. That's why choosing the right solar company is so important. 
Shine Solar has one of the only two NABCEP (North American Board of Certified Energy Practitioners) certified electricians in the area. They make certification a priority to ensure that your job is done right and up to code. And no two jobs are the same! Many people think that solar is "one size fits all," but that's not how Shine Solar does business. They offer a free energy evaluation to every customer, where they collect information specific to the home and assess their needs for creating a custom system. By doing this, Shine Solar is able to provide accurate pricing for the homeowner (because nothing's worse than finding out mid-project that your solar company underestimated and you'll need to spend more money to finish) and projected savings (because nothing's better than finding out how quickly you'll start making money from your investment). 
Shine Solar is bringing the future of renewable energy to our own backyard here in 417-land. If you're looking for a company you can entrust your home and your investment with, you can trust Shine Solar.