Financial
Volt Credit Union
Banking, Other Business Services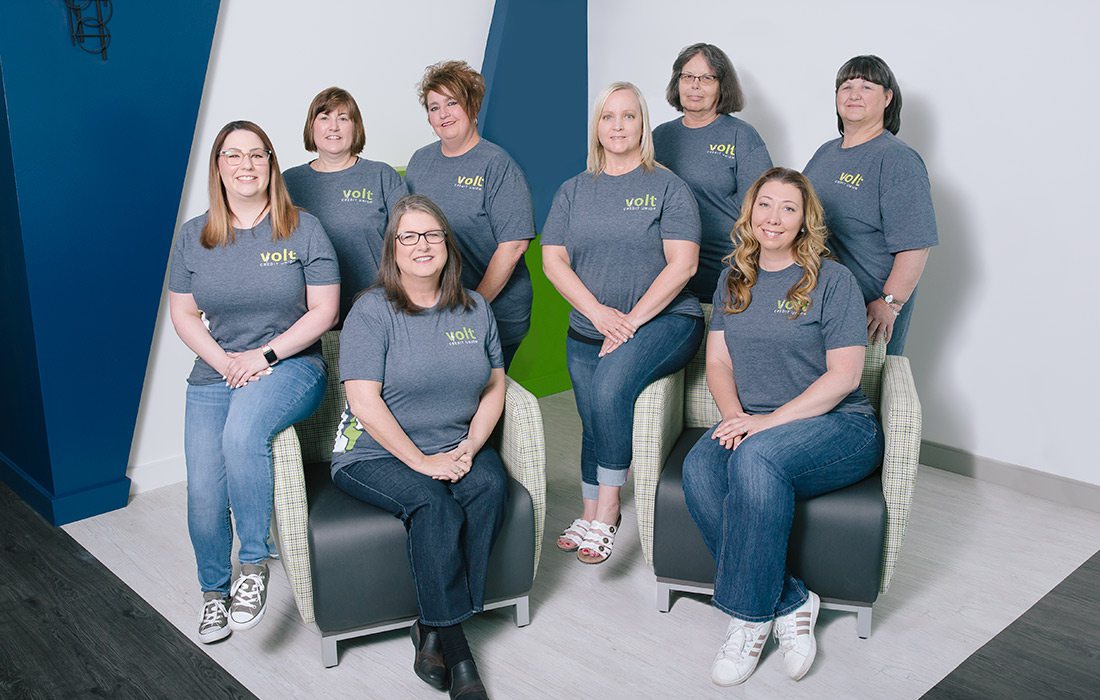 About Volt Credit Union
---
If you have met Loretta Roney and her team at Volt Credit Union, then you know that the only thing you can expect is the unexpected. Under Roney's leadership, Volt set out to provide a unique banking experience to their membership… or as they say, "Volt is about reVOLTing against banking as usual." Take one look inside of their new headquarters on Republic Road, and you can tell they are anything but ordinary.
Volt provides a combination of anti-traditionalism and benevolence that is rare in the financial industry. This is not to say that Roney and her team are not qualified experts in their field; rather, individualism is welcomed and encouraged. "When employees are encouraged to be themselves at work, they provide a much more genuine experience to our members, and that is what the Volt experience is all about," says Roney.
As for the service they provide, Vicki Owens says, "We have put a real focus on getting to know our members; that way we can provide them with products and services that they truly need instead of making sales just to reach goals."
Visit Roney and her team at 2624 W. Republic Road to see how they do banking differently.
Stories Featuring Volt Credit Union