Dishes
Best Spin Dips in Springfield
These spinach and artichoke dips are worth every savory bite, and we know where to find them around town.
By Ettie Berneking
Jan 2020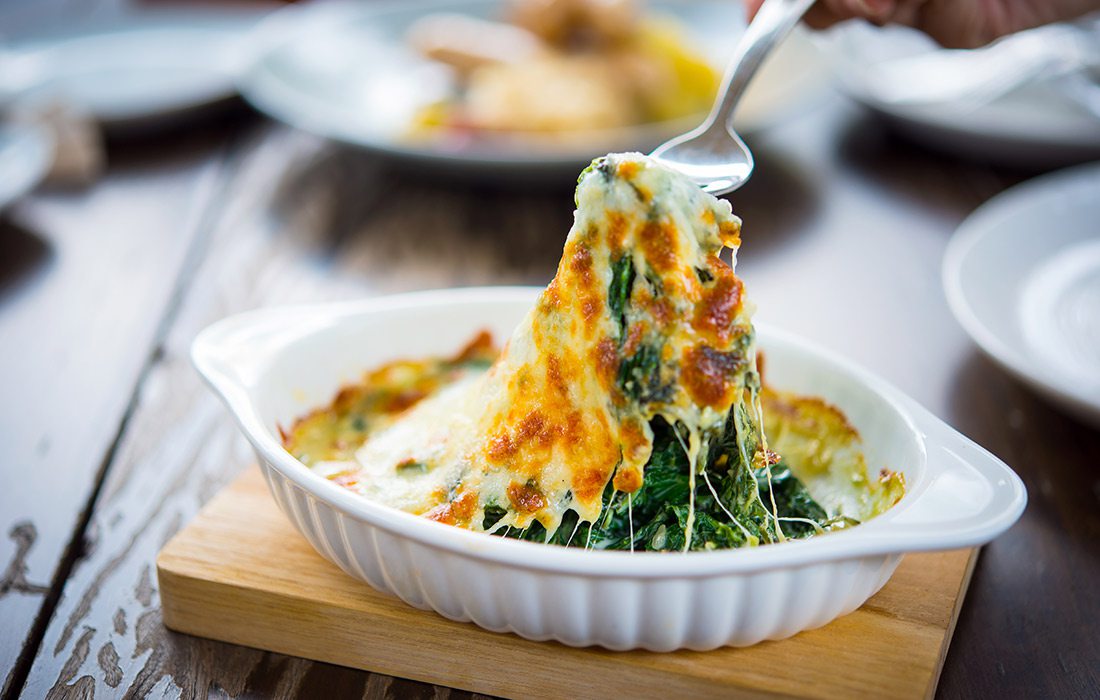 This dip invites you to dive right in thanks to the ring of buttered homemade pizza dough knots lining the cast iron skillet this dip is served in. Grab a knot and dunk it into the pool of chopped spinach, artichokes and stringy sea of cheese, which includes tangy mozzarella and a dusting of Parmesan.
The cheese blend here is top secret, but we can say this—it starts with a cream cheese sauce. From there, this dip gets hit with chopped spinach, garlic, onion and artichoke hearts. This stuff is thick, so it clings to the homemade garlic bread painted in a coating of garlic butter.
Forget thick and creamy, Vito's spin dip is light and airy like a hot and savory mousse. The base is a melted blend of cream cheese and pecorino Romano that gets a boost in flavor from chili peppers and roughly chopped fresh spinach and artichokes. Ladle some on top of the crusty French bread served on the side.
This dip is chunky. It also has a nice kick from the garlic and hot sauce that's mixed in with spinach and artichoke hearts. Once it's crusted over with a sprinkling of Parmesan, it's baked and served with crunchy tortilla chips. There's just one catch, it's not on the menu until after 5 p.m.
The best part of this creamy and tangy dip is the diced tomatoes sitting on top. The burst of citrus brightens the blend of cream cheese, feta and heavy cream. For extra flavor (and crunch), lemon juice, artichokes and green onions are tossed in while the fresh spinach is added last so those greens don't wilt on you.