Dishes
Salted Caramel Butter Cake from Piccolo Contemporary Italian
Plus six other dishes or drinks that have passed our taste buds this month and made us rave. They are ranked by level of yumminess.
By The Editors
Jan 2018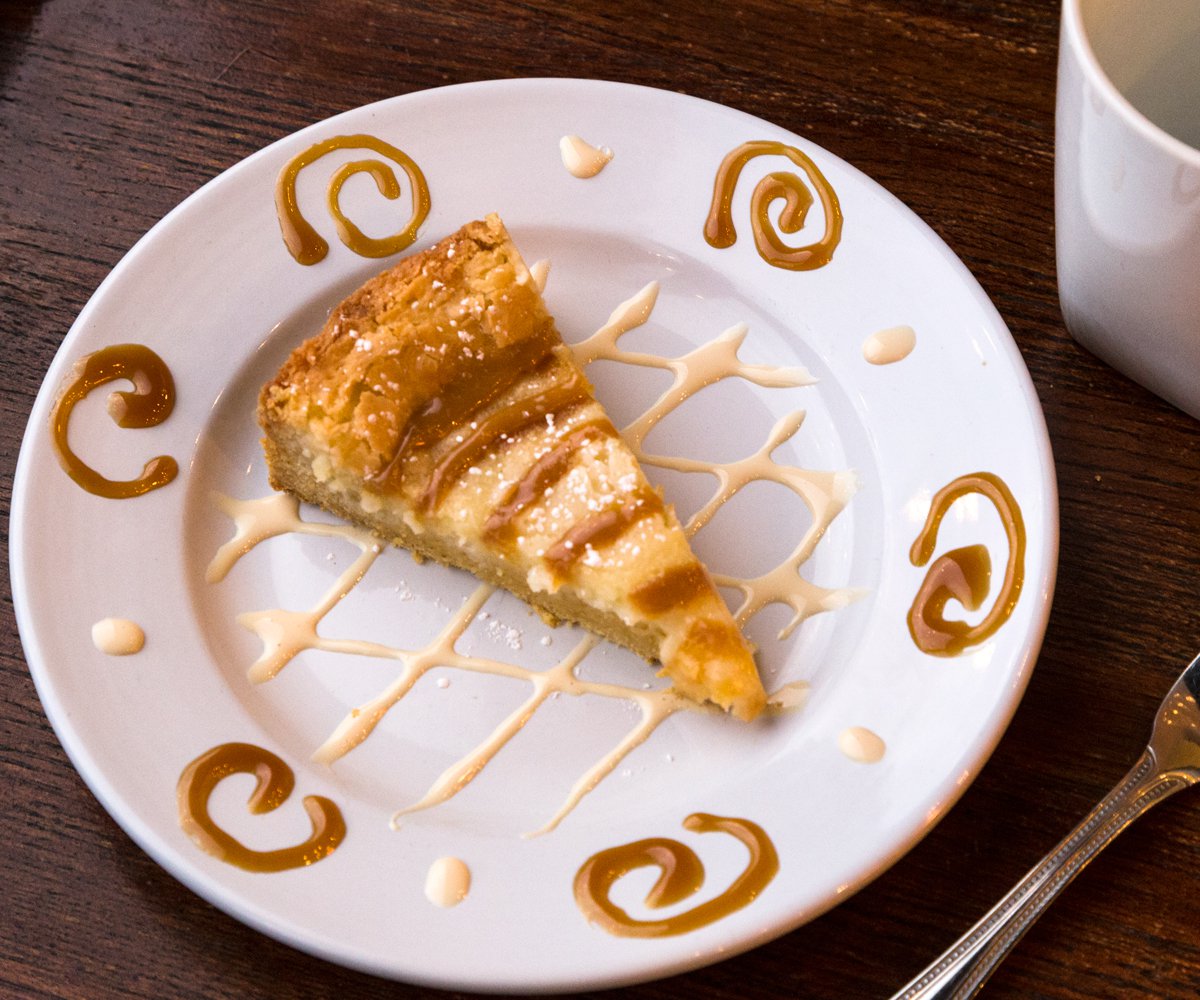 1. For an upgrade of the gooey dessert all Midwesterners love, try the salted caramel butter cake from Piccolo Contemporary Italian (107 W. Aldersgate Dr., Nixa, 417-374-7291, eatpiccolo.com). It has a rich caramel topping and is dusted with salt.
2. The Rico Suave Jackhammer at Andy's Frozen Custard (multiple locations, eatandys.com) is the cure for anything that could possibly ail you. Vanilla or chocolate custard is blended with Oreos and roasted pecans before the center is filled with hot fudge.
3. Sullipants is the sweet-and-spicy grilled cheese of our dreams, and we get it at Druff's (331 Park Central East, Suite 100, Springfield, 417-719-1719, yumdruffs.com). It comes with pepperjack cheese, sweet onion, chicken and barbecue sauce.
4. The sangria at The Pitch (2924 E. Sunshine St., Springfield, 417-368-0277) is some of the best in town, and it is always changing. On a recent visit, we had a very dry red sangria with a big kick from brandy and vodka, garnished with a cinnamon stick and sprig of rosemary. 
5. One staffer can't get enough of the avocado chicken sandwich from The Grotto (301 E. Battlefield Road, Springfield, 417-886-9600, gogrotto.com). A juicy chicken breast is topped with avocado, bacon, Swiss cheese and spicy chipotle mayo.
6. A bit less sweet than some other offerings at La Boba Café (1601 W. Sunshine St., Springfield, 417-720-1328), the Jazzmint drink is made with jasmine milk tea. We like to swap in lychee jellies too.
7. One dish is catching our eye more than the Springfield-famous Cashew Chicken. The Wok Star Chicken dish at Wok Star Classic Wok Asian Cuisine (2724 E. Chestnut Expressway, Springfield, 417-862-4300, wokstarspringfield.com) is crispy chicken seasoned with both black pepper and green bell pepper and drizzled in a not-too-sweet sauce.