Food
Using Edible Flowers in the Kitchen
Curtis Millsap of Millsap Farm shares his expertise on using edible flowers in your favorite dishes.
By Jenna deJong
Mar 2020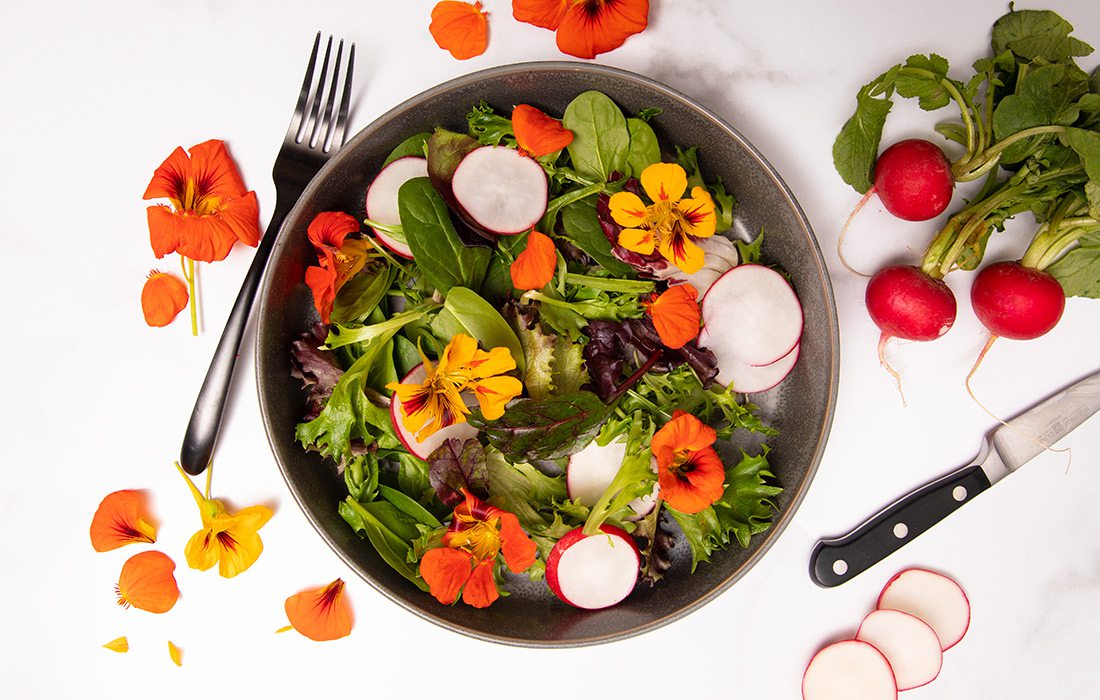 What's the one thing we think of when we hear the word spring? Flowers, of course, so why not put them on soups and salads to celebrate the extra sunshine this season? Curtis Millsap, owner of Millsap Farm, is a pro at planting, growing, harvesting and knowing when to use edible flowers. With at least 10 years of expertise under his belt, Millsap gives tips and tricks to using these decorative garnishes the right way.
Millsap Farm grows six varieties of edible flowers throughout the year but come spring, three colorful varieties are offered at the farm stand and farmers market: violas, pansies and nasturtiums. Millsap says all three should be used as a garnish to elevate a typical dish and add a pop of color. For a peppery, spicy flavor, Millsap says to add a few petals of the nasturtium blossoms to wow adventurous guests with their vibrant hue. The violas and pansies are a bit more toned down; their floral and almost fruity flavor is just the right touch to surprise and please almost anyone.
Because they have a short shelf life, most edible flowers cannot be found in grocery stores. To store them, Millsap recommends keeping flowers cold until ready to garnish and devour.