Dishes
A New Spin on Springfield Style Cashew Chicken
Shake up the classic Springfield flavor with these four new takes on cashew chicken.
By Jenna deJong
Dec 2019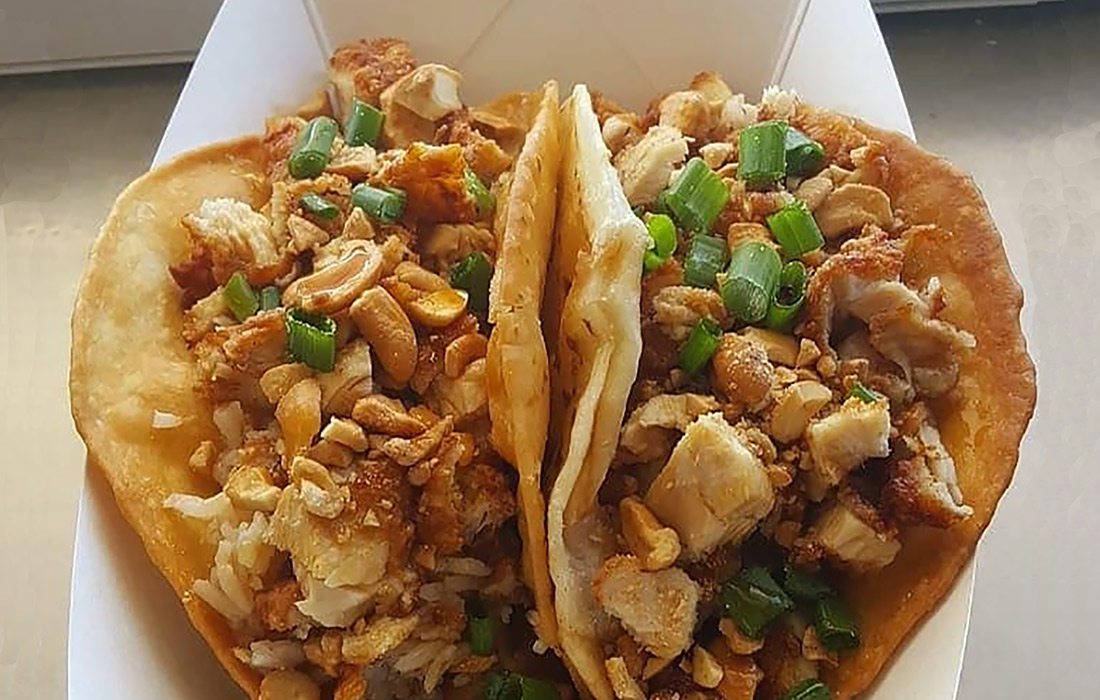 Cashew Chicken Tacos
Fried and Frozen Food Truck, 301 Colt 45 Drive, Gainesville; 417-989-9897
Browse through Fried & Frozen's Facebook photos, and your mouth immediately begins salivating as you feast your eyes on these tacos concocted of sticky rice, fried chicken, teriyaki mandarin sauce, green onions and cashews in a fried tortilla. Two tacos for $8? Yes, please.
The Daily Special
Lindberg's Tavern, 318 W. Commercial St., Springfield; 417-868-8900 
The cashew chicken poutine is one that's hard to resist. Sink your teeth into chicken breast battered and fried to order and served on a bed of French fries, topped with cashews, green onions, cheese curds and classic cashew sauce.
Cashew Chicken Waffle Cone
Silver Dollar City, 399 Silver Dollar City Parkway, Branson; 800-831-4386
You already love the white meat tempura-battered chicken with traditional savory cashew sauce and fresh green onions. You'll love it even more when it's served in a made-from-scratch fortune cookie waffle cone. Silver Dollar City plans to offer this hand-held delight at a booth open November 2 through December 30.
Cashew Chicken Chicken Livers
Farmers Gastropub, 2620 S. Glenstone Ave., Springfield; 417-864-6994
This salty, crunchy entree is topped with cashew nuts and green onions and served with a side of cheddar grits. Owner and chef Andy Hampshire recommends pairing it with a Kentucky mule.