Drinks
Sip the Chocolate Malted Latte at European Café
If you're a chocolate lover, you need to head downtown to European Café to try the Chocolate Malted Latte. What was once just a season beverage is now a permanent favorite.
By Jenna deJong
Nov 2019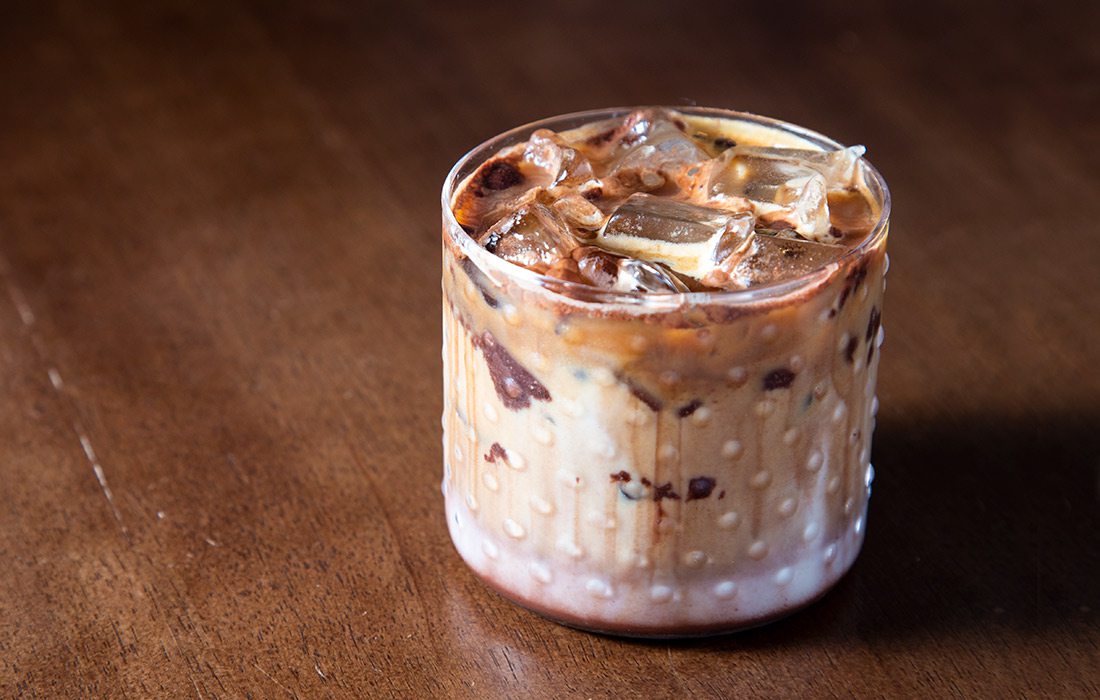 I am a journalist, so I conduct a lot of interviews, and my favorite place to do so is at a local coffee shop. I'm also not one to skip a chance to indulge, and lately, my go-to spot is European Café (207 Park Central E., Springfield, 417-986-4646).
The last time I was there, I pampered myself with the utterly delicious Chocolate Malted Latte. What was intended to be a seasonal drink is now added to the shop's permanent menu due to its popularity. The dreamy concoction is delicately and perfectly assembled with local whole milk, a house-made chocolate malt mix, a house-made vanilla syrup and Italian espresso. It's thick but not too thick, and rich but not too rich (granted, I have a high tolerance for rich delicacies). The drink's inspiration came from malt balls, and the creators hoped to capture the candy-like essence with the chunks of chocolate malt sprinkled on top. To devour this iced beauty like an expert, skip the straw and drink it straight from the glass. You're welcome in advance.