Drinks
5 Best Cocktails for Cinco de Mayo
Cinco de Mayo might look slightly different this year, so maybe it's time to celebrate with something other than margaritas? Whatever your Cinco-themed plans are, we've collected a few picks for non-marg mixers.
By Jamie Thomas
May 2020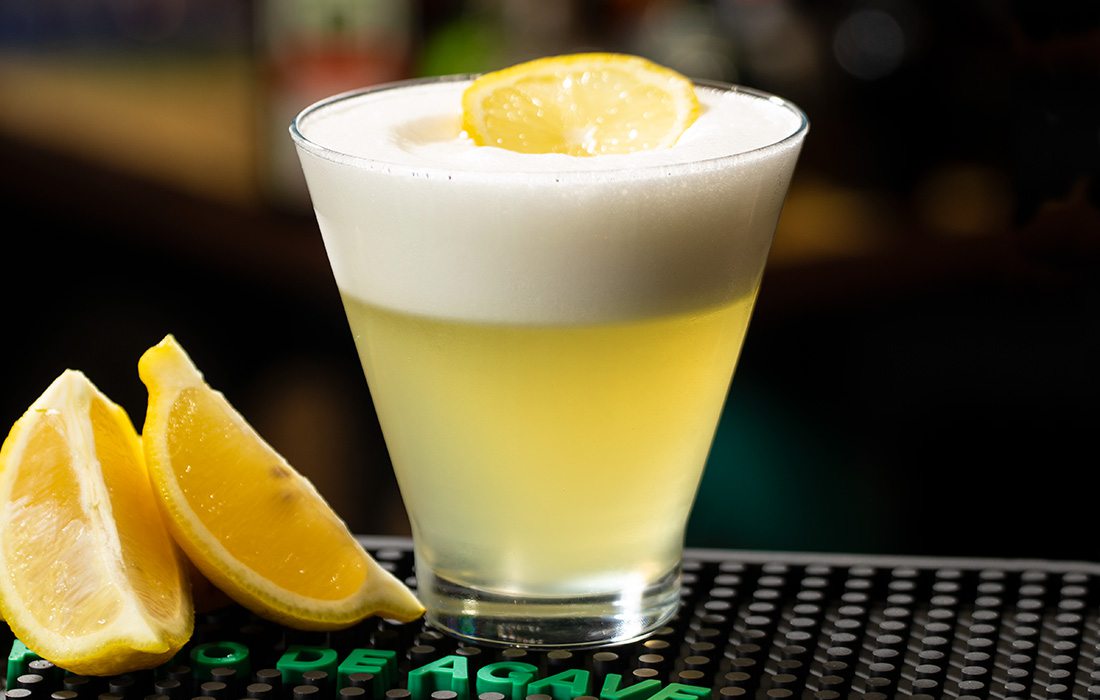 Mezcal Sour at 

Tequila and Mezcal Mexican Cuisine and Bar

Editor's note: Since the initial publication of this article, Tequila and Mezcal has closed.
431 S. Jefferson Ave., Springfield, 417-771-5059
The Mezcal Sour at Tequila and Mezcal offers a refreshing, zesty punch with a mix of mezcal and agave, along with a light, fluffy texture thanks to the frothy egg whites. This sipper is perfect for celebrating the beginning of summer.
Mezcal Aviation at 

V2's Vantage Rooftop Lounge and Conservatory

260 E. McDaniel St., Springfield, 417-851-1768
With the subtle flavor of Agave de Cortes mezcal and the floral notes and creme de violette as a base, the Mezcal Aviation carries a balanced bitterness and a lively flavor that's perfect for a summer night on V2's rooftop venue.
Mezcalita at 

Catrina's Mexican Kitchen & Cantina

2925 E. Battlefield Rd., Suite 105, Springfield, 417-350-1006
The Mezcalita at Catrina's is a smokier option than your typical summer cocktail thanks to the mezcal, but it still offers the citrusy tang you're looking for from a Cinco de Mayo-appropriate aperitif.
Bloody Maria at 

Arnie's Barn

150 Top of the Rock Rd., Ridgedale, 800-225-6343
If you're feeling the consequences from the night before, Arnie's Barn offers a Mexican-infused spin on a classic with the Bloody Maria, made with artisanal tequila in place of vodka. The perfect savory-spicy flavor symphony with a little bite to help you recover.
Traditional Margarita at 

Maria's Mexican Restaurant

4610 S. Campbell Ave., Springfield, 417-831-9339
Okay, fine, you can't really have a cinco celebration without at least the option of a traditional margarita. In that case, Maria's Mexican Restaurant is known for exactly that. Made with Pasote Tequila Reposado, Gran Gala orange liqueur and lime juice, this is a simple signature drink of Maria's you can sip downtown or at the new location on South Campbell.
Recipe courtesy Dakota Hall of Tequila and Mezcal.
1 ounce of a fruit-forward blanco tequila (like Avion or Patron)
½ ounce of Agavero (if you don't have Agavero, you can increase both the orange liqueur and tequila by ½ ounce, resulting in 1½ ounce of tequila and 1 ounce orange liqueur)
½ ounce orange liqueur (like triple Sec or Cointreau)
¾ ounce lime juice
½ ounce raw honey (preferably not clover)
3 ounces grilled pineapple juice 
2 jalapeño coins.
Grilled pineapple juice:
Quarter a fresh pineapple and remove the core. Grill each quarter on both sides until you have good char marks, which takes about 5 minutes on each side. Move to a plate and allow the pineapple to cool in the fridge for one hour, or until chilled. Cut the quarters into small pieces and transfer to a blender, adding two cups of water. Blend until smooth, then strain the juice from the pulp. The juice will keep refrigerated for five days.
Margarita:
Combine tequila, Agavero, orange liquor, lime juice and honey in the bottom of a cocktail shaker. Stir well with a spoon to fully mix in the honey. Add the jalapeno coins to the liquid and muddle well. Add the pineapple juice, followed by ice and stir about 20 times. You can rim the glass if you would like (fine sugar or Tajin are preferred). Strain into a cocktail glass filled with ice. Garnish with a pineapple wedge or lime wheel.