Dishes
A Pair O'Dice at Best of Luck Beer Hall & 6 Other Dishes We Can't Get Enough Of
These seven dishes or drinks have passed our taste buds this month and made us rave. They are ranked by level of yumminess.
By The Editors
Sep 2019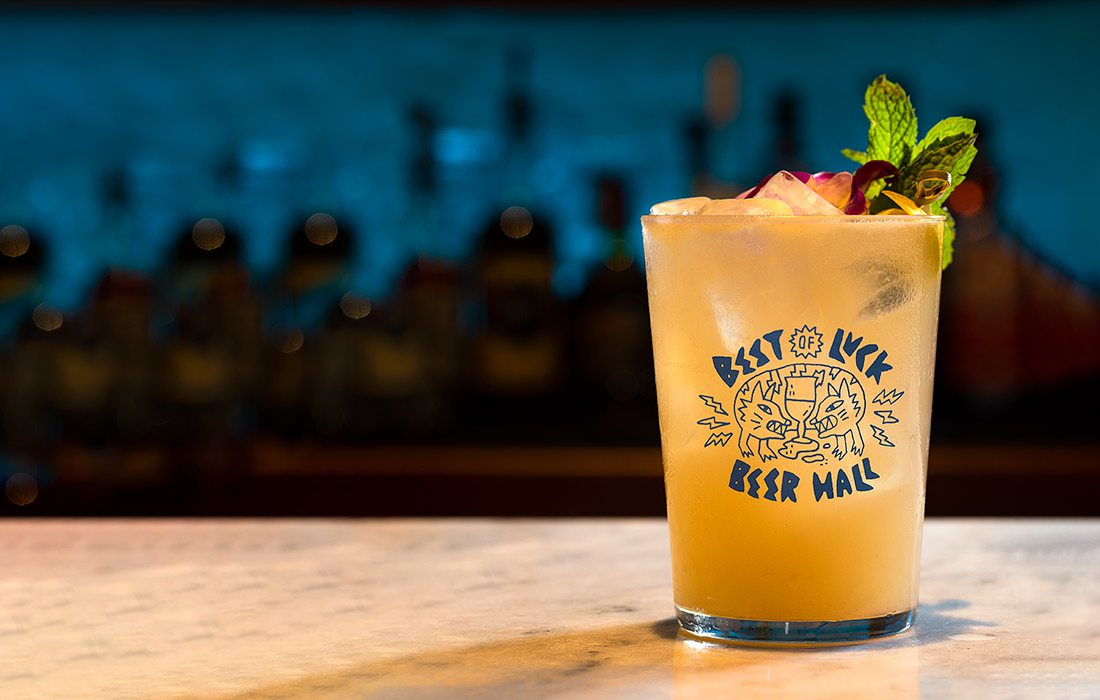 1. For a tart and subtly sage-y sipper, try the A Pair O'Dice at Best of Luck Beer Hall (313-B S. Jefferson Ave., Springfield; 417-522-9009). With Tito's vodka, an acidic and herbaceous passionfruit-sage shrub, lime, falernum and orange bitters, this drink goes down easy.

2. Cheese it up at Druff's (331 Park Central East, Springfield, 417-719-1719) with the Good Doctor sandwich. Cheddar, cream cheese, bacon and jalapeño are smushed together for ooey goodness between two slices of sourdough.

3. Quench your thirst with the ginger lime rooibos at Travellers House Coffee & Tea (2151 W. Republic Road, Springfield; 824 S. National Ave., Springfield). Add a light splash of strawberry syrup for a sweet, fruity kick.

4. Think small with mini doughnuts dusted with blueberry sugar from A.M. Donuts & Coffee (mobile food truck, 417-712-4809). It's a sweet kickstart to a productive morning.

5. You might come for the coffee, but grab a bite, too, next time you're at The Coffee Ethic (124 Park Central Square, Springfield, 417-866-6645). Dig into the massive ham and Swiss roll—a buttery roll with rosemary and a swipe of whole-grain mustard.

6. Quiche'd to meet you! A light lunch at Tea Bar & Bites (621 S. Pickwick Ave., Springfield, 417-866-7500) goes to a whole new level when the crisp and flavorful rosemary and goat cheese quiche is on special.

7. You've heard about breakfast for dinner, but what about dinner for breakfast? Mash up the best of both worlds with the breakfast pizza at FireLight Pizza Company (mobile food truck, 417-848-4541). The simple, fresh pie has Terrell Creek Farm goat cheese, eggs and fresh herbs.