Reviews
Dine and Indulge at Catrina's Mexican Kitchen & Cantina
Awaken the senses with creative cocktails and regional Mexican flavors at Day of the Dead–inspired Catrina's Mexican Kitchen and Cantina.
By Claire Porter
Apr 2020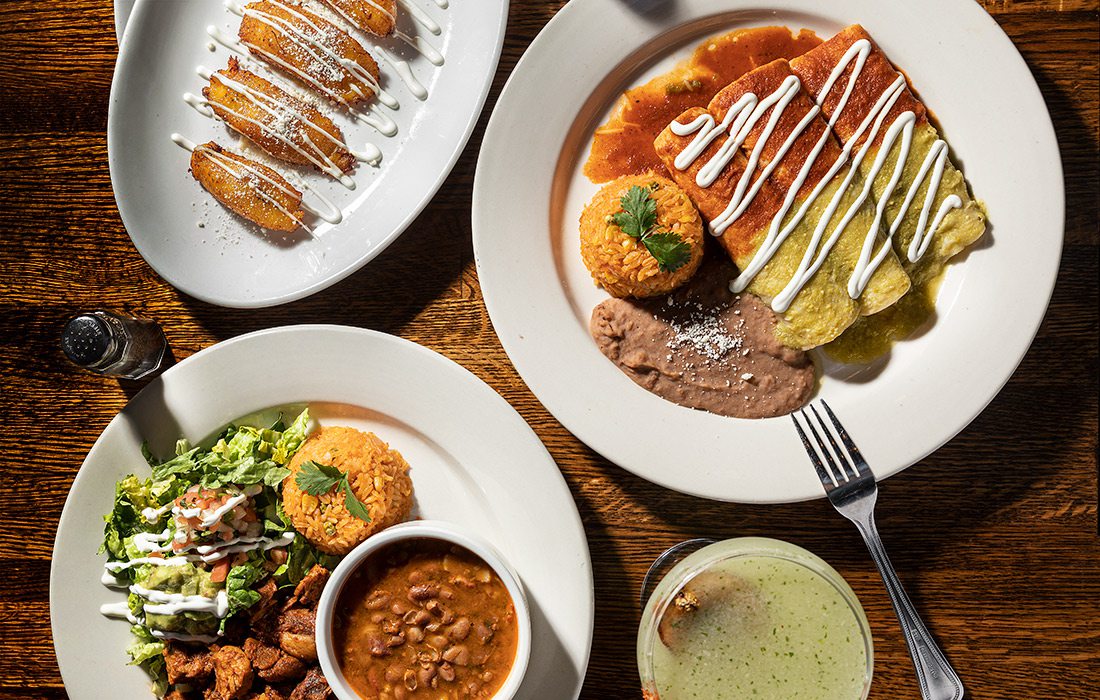 In Mexican folk tradition, La Calavera Catrina has come to symbolize Día de Muertos, or Day of the Dead. You are surely familiar with Catrina: her bony white skull with hollowed-out cheeks is adorned with a large hat or a crown of vibrantly colored intertwined flowers. This grande dame is not only a representation of Mexico's cherished holiday, but she also serves as the namesake of Catrina's Mexican Kitchen & Cantina in Springfield.
Catrina's Cantina opened on Battlefield Road in November and occupies the former home of Flo Eatery & Wine Bar (later The Big Island Grill). Despite the skeletal inspiration, Catrina's is anything but bare-bones. The interior has been transformed with natural elements like stone walls and a wood-wrapped bar for a comfortable and warm dining experience. The menu is fleshed-out with lively interpretations of Mexican staples and samples inspiration and flavors from multiple regions.
Catrina's is full of surprises, the first of which was the robust cocktail list replete with handcrafted margaritas highlighting south-of-the-border ingredients (think agave, citrus, hibiscus and dragon fruit). We sipped the pleasantly pink and intriguingly complex Rosita's, made with dragon fruit and mezcal joven, and a refreshing classic Paloma. My favorite drink of the night, though, was the mezcalita—a mezcal-based margarita made with cucumber and pear and sprinkled with tajin—a lightly spicy chile-lime salt. The cocktail was smooth with a hint of smoke and spice to keep it interesting sip after sip.
We perused the menu while savoring our cocktails and ordered some fried plantains to accompany our chips and salsa, which is where the second surprise came in. The fried plantains were easily our favorite dish of the whole meal. Sliced sweet plantains are deep-fried but not battered, resulting in a light, crisp exterior that caramelized against the pan on the bottom for a slight crunch every few bites. The plantains within were smooth and soft and had a sweet, not fatty, taste. The platter was drizzled with crema and a light crumbling of salty cotija cheese for an addicting tangy-salty-sweet combination.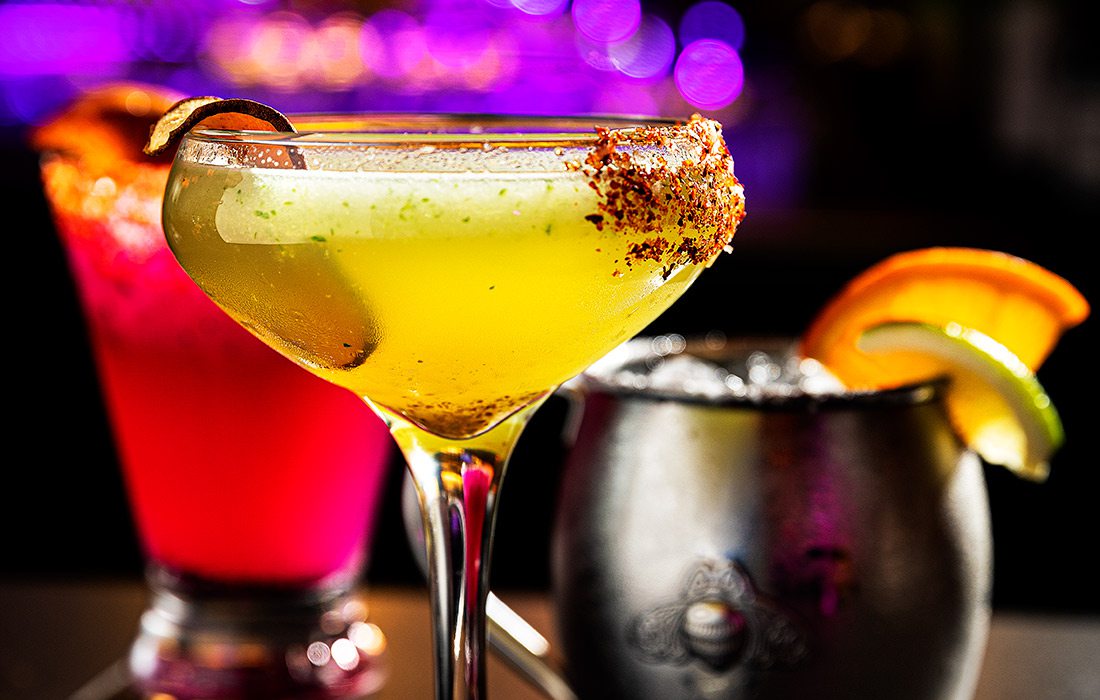 Dinner options at Catrina's run the gamut from street food favorites, including tacos, sopes and nachos, to more involved entrees, such as fajitas, carne asada platters and seafood dishes. Wanting a little taste of everything, we tried the combination platter. We went with a chicken taco, a pork tamale and a chile relleno. The portions were sizeable (two choices would have been plenty for one person), and the taco and tamale were a solid showing of staple dishes, though we didn't love the chile relleno, which had a spongier, breadier texture than we preferred. The enchiladas divorciadas consisted of three enchiladas, stuffed with shredded beef, tinga chicken (chicken cooked in an adobo-tomato sauce) and cheese, topped with two "divorced" sauces, a tomato-based entomatada sauce and a piquant tomatillo sauce. The enchilada fillings were tender, and the dual sauces let you isolate your favorite bites. Not ever ones to pass up some pork, we also tried the carnitas dish, made of slow-roasted flavorful, juicy pork served with make-your-own-taco fillings and tortillas plus a bowl of savory beans.
Throughout our meal, the service was attentive, and our drinks were rarely empty, keeping the conversation and the company very much alive—despite any Day of the Dead spirits lurking about.
Suggestions for Catrina's Mexican Kitchen & Cantina
Better Botanas
Chips and salsa are always a great way to start a meal, but why stop there? Catrina's has plenty of dips to whet your appetite, but the best starter isn't a dip at all. Opt for the fried plantains appetizer and, if you love them as much as I did, you can order them as a side dish, too.
Margs Al Fresco
For a  margarita with a side of sunshine, plop down at one of the outdoor tables. The courtyard patio has plenty of seating, twinkly lighting and lush greenery to make you forget you're not on vacation as you sip the day away. 
Feel Familiar
If you've been around the block, you might know the Catrina's Battlefield Road building by its former residents: Flo 
Eatery & Wine Bar and The Big Island Grill. Although the aesthetic has changed (no more red curtains or grass skirts here), the layout is the same, with a wood-wrapped U-shaped bar anchoring the space and cozy tables lining the edge.