Reviews
Culture Counter Opens Soon in Rountree
Scheduled to open in 2020, Culture Counter brings a market, cafe and homemade ice cream to Rountree neighborhood's former Homegrown Food.
By Claire Porter
Sep 2019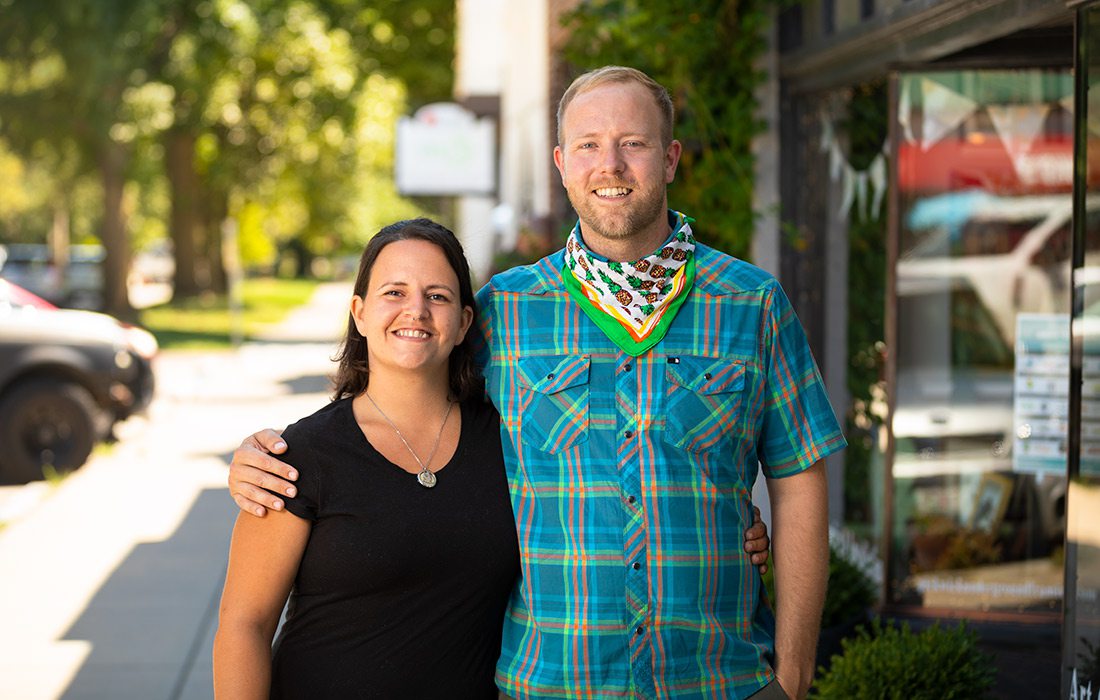 Editor's note: This article was updated 1-27-2020.
With all of the dining destinations sprouting up at the intersection of Pickwick Avenue and Cherry Street, Rountree is solidifying its rank as one of Springfield's most desirable neighborhoods. But what's a neighborhood without a market? Scheduled to open in 2020, Culture Counter aims to fill the dearth by providing organically grown, ethically sourced and local foods out of its market, cafe and community space. 
The Dream Team
"We want to connect people to the community and to their earth through food," says Bryce Gott, Culture Counter's owner and operator. While living in Portland, Oregon, Gott recognized the positive impacts of access to affordable, ethical local products, and he wanted to bolster that buy-local mindset here in his hometown of Springfield. "I knew I could do it in the Ozarks," Gott says. 
So, when Pickwick's Homegrown Food closed in December, Gott leased the space and joined forces with Kitchen and Products Manager Shawnee Bullette, who had been putting her baking degree from Ozarks Technical Community College to work at Tea Bar & Bites. "This idea was not possible without this space," Gott says. Gott has redesigned and remodeled the interior completely, making space for Culture Counter's "market and freshies" concept. 
I Scream, You Scream
The market aspect of Culture Counter has a bulk section, a produce cooler and dry goods with a focus on local, ethical, sustainable or organic products—and almost all of it can be ordered online for pickup or for delivery through CarGO. The market is closely tied to Culture Counter's in-house cafe—everything made in the cafe uses products from the store, and select Mason jar meals hold pre-prepped, pre-portioned ingredients coinciding with recipes for a build-your-own meal kit. A limited menu of smoothies, juices, ice cream and seasonal Mason jar meals are also available via CarGO. If you want to stay awhile, seating is available inside or on the adjoining Cherry Picker Package x Fare patio.
The cafe offers a la carte waffles along with a breakfast granola line and a constantly rotating salad bar. Bullette has also concocted homemade ice creams from Ozark Mountain Creamery in inventive flavors like raspberry habanero, blackberry sage, apple walnut blue cheese and a vegan coconut curry, among others. Available in waffle cones, cups or pick-up pints, the ice cream is served from a counter at the front of the store and is also available via walk-up window. 
Come Together
Culture Counter's location at the bustling Pickwick intersection facilitates interaction, which is exactly the goal. The "culture" aspect of the brand's name comes in the live community space inside the market. There, Gott and Bullette hope to host speakers, educational events and local farmer showcases, also allowing the space to adapt to the public's needs. The pair are very firm on their goal to facilitate conversation and connection and to unite the community, which is why they aren't offering alcohol, coffee or tea, which can all be found at neighboring Rountree businesses. "We're trying to add to the neighborhood and fill in the gaps," Gott says.


Showing Local Products Some Love
Culture Counter emphasizes partnerships with local vendors and farmers, so you can expect to see these local goods stocking the shelves.

---