Reviews
Our Review of SBC's The Cellar
The Cellar, a new music hall concept from Springfield Brewing Company, invites you into its own beautiful little world.
by Megan Dollar
Jun 2021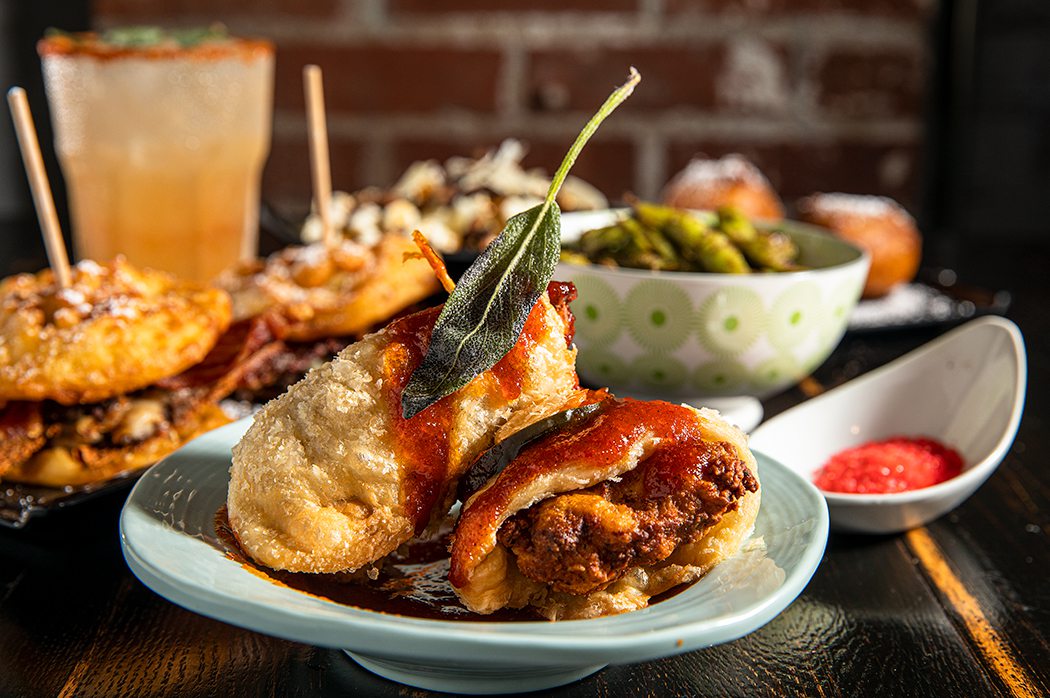 When was the last time you felt like a real person? For me, it was probably early March 2020, right before the world went wacko. Then, I grabbed drinks with friends without a second thought and let myself be annoyed by live music if it was so loud it made conversation difficult.
For more than a year, casual bar-sitting felt like a relic of the past. So, I can't say I completely understood why the team at Springfield Brewing Company tossed their original plans for The Cellar (a rentable event space) and pivoted to a casual bar and music hall concept. I know the event business hasn't exactly been lucrative lately, but I can't image that bars have fared much better. Of course, vaccines are starting to shift things back toward some form of normalcy, so once my mom and I had both been vaccinated, we decided to head to The Cellar on a Thursday evening.
While I wouldn't classify The Cellar as a dinner spot, you can definitely curate a smorgasbord large enough to fill you up. That's what I decided to do on my visit earlier this spring. In total, I ordered just under 50% of the menu. My mom and I agreed that our favorite item was Zea Mays Everta, a black truffle oil-tossed popcorn topped with thin sheets of parmesan cheese and portobello jerky.
The chips, which were a Jamaican jerk flavor that day, came in close second followed by the puff pastry-enclosed chicken nugget-like creations. We also ordered the Tacony Taconi Taconé, a kind of taco-like creation, and the Tso What? shrimp crackers topped with tso chicken. I finished off my order with the Sage Advice cocktail: a blend of blue agave spirits (think tequila), grapefruit nectar and toasted sage. It was like a margarita wearing a pink dress. Overall, the food was just alright, but I was okay with that because my drink was ah-ma-zing, and so was the atmosphere. 
Thursday evening at The Cellar is jazz night. When we arrived to the open, warehouse-like space adjacent to Springfield Brewing Company, a pianist, guitarist and saxophone player were singing a tune toward the entrance. We couldn't believe that three real, live musicians were playing right in front of us. It had been so long! With a drink in hand and a vaccine card in my wallet, I really felt like I was able to relax and enjoy myself in public for the first time in a very long time.