Reviews
Next Time You're Hungry, Head to Route 66 Food Truck Park
Head on over to the Route 66 Food Truck Park and mix-and-match your own unique dining experience.
By Katie Pollock Estes
Jun 2020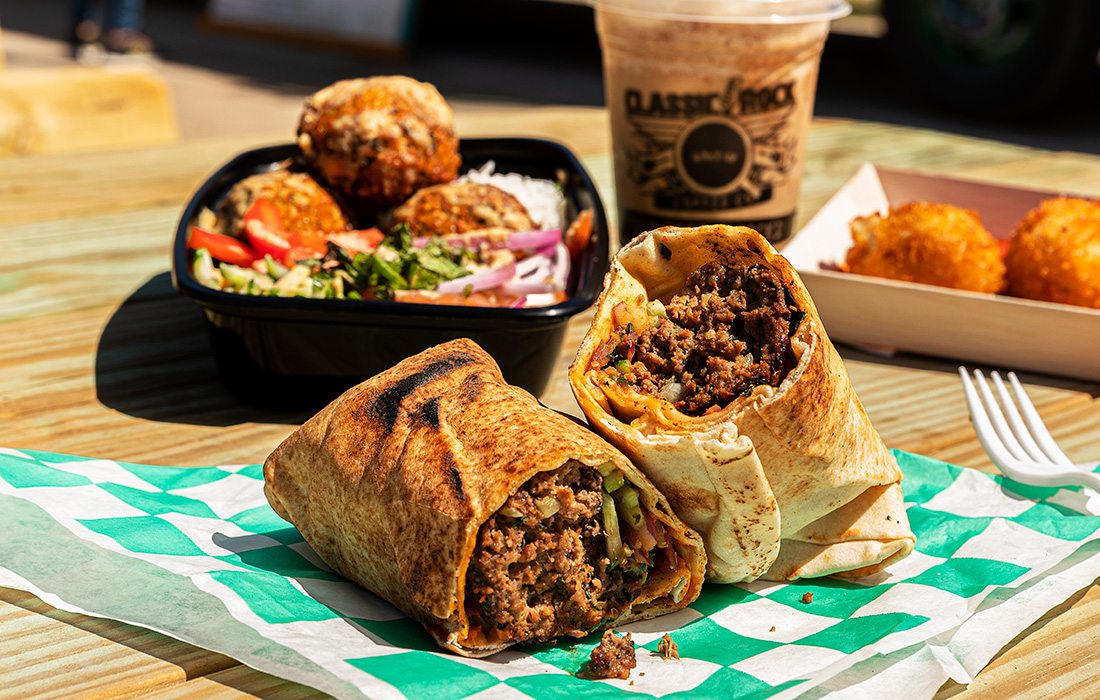 There is an excruciatingly small window of time between southwest Missouri's unreliable spring days (Are they cold? Are they rainy? Are they warm?) and its blistering hot summer days. That window usually hits us around June, before it's just too dang hot to enjoy a warm meal outside, much less on a picnic table situated over asphalt. That's why this month is ideal for food truck hopping, and you can do it at the Route 66 Food Truck Park on East Saint Louis Street in Springfield.
I love that there's an indoor dining area as well, so if you're a sun-hater like me, you can get some respite from the blazing heat while you tuck into your meal. (And it also means the food truck park isn't just a fair-weather destination; diners can find shelter from rain as well.) But if eating under that burning ball of gas in the sky is your thing, the park is set up with wooden picnic table seating inside the courtyard created by the food trucks that line the park's perimeter.
If you follow the food truck park on Facebook, you can get daily updates on which trucks are open and for how long (and if they sell out of anything). Or you can just show up with an open mind and be ready to explore whatever is open. To help you 
start imagining your ideal food truck meal, here are highlights from the food truck park's regulars.
Classic Rock Coffee
Menu highlight: In addition to coffee and espresso drinks and a few bites to eat, Classic Rock Coffee is making energy drinks named Power Surge. They come in four flavors. But our true favorite is a more classic latte, the Cinnamon Girl. It's sweet combo of cinnamon and honey is so comforting.
Davalon
Menu highlight: Davalon's menu pulls from lots of Asian inspiration with interesting dishes including Korean hot dogs (with nori, kimchi and sesame seeds), a cheesesteak sandwich made with bulgogi, and some killer potstickers.

Earth's Harvest
Menu highlight: Everything on this vegan menu is plant-based, including indulgences like enormous cinnamon rolls and fried portobello mushroom apps.
London Calling Pasty Company
Menu highlight: If you already follow this British foodie haven, you know to look for the double decker bus. You probably also know that the main event here is the pasty, a tender pastry filled with tender meats and vegetables. We love the Bombay pasty (crimped pastry filled with veggies and warm Indian spices) along with a side of stilton cole slaw and some Fentimans rose lemonade for sipping.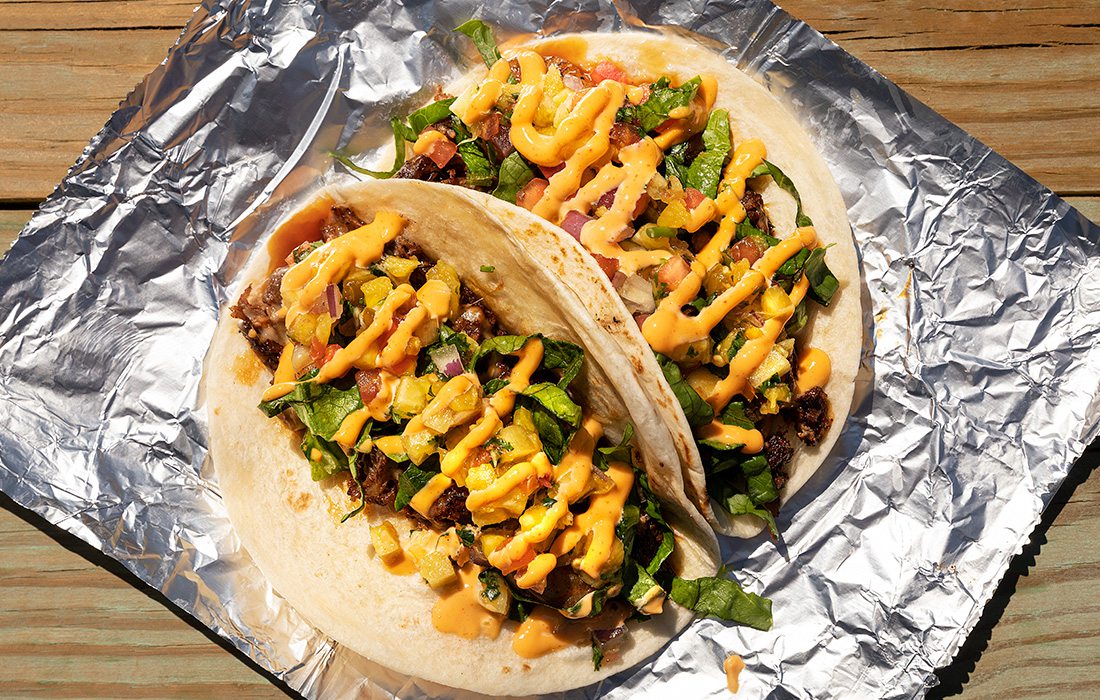 Not'cho Ordinary Taco
Menu highlight: All of the tacos here are creative and packed with tasty ingredients, but we're crazy about the Hawaiian Surf and Turf with a combo of teriyaki steak and shrimp topped with sweet pineapple chutney and spicy aioli.
The Olive Branch
Menu highlight: Think of this place as Qdoba, but for super-fresh Mediterranean flavors. The menu is primarily filled with build-your-own pita sandwiches or pita bowls, with tons of filling options. You can get a pita filled with Moroccan spiced lamb, harissa for spice and cucumber, cilantro and mint to cool it back down. Or opt for a vegetarian-friendly bowl with falalfel, lemon juice, tahini, mint and veggies. 

Rollin Smoke Bar-B-Que Shack
Menu highlight: Classic barbecue favorites are on the menu here (pulled pork, beef brisket, ribs), but the pulled pork nachos are a crunchy departure. For something with spice, try the hot links sandwich.
The Wheelhouse
Menu highlight: At press time, The Wheelhouse was about to reopen after a COVID-19 break, and we couldn't be happier. Be sure to order the pineapple fried rice from the yellow truck's menu filled with Asian-Mexican fusion.
Springfield and southwest Missouri have a lot of tasty food truck options rolling around town to try.