4 Wet Season Road Trips
Don't wait until summertime to go enjoy the great outdoors. Some of the prettiest nearby spots are best viewed in the springtime.
By Katie Pollock Estes
Apr 2014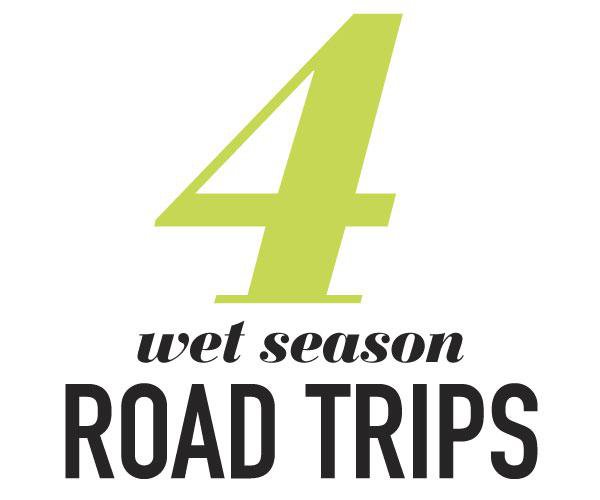 Some of our favorite wonders of nature can only be seen during the wet season or after a heavy rain. If you wait too long into the summer, they'll disappear until the next year. So this month, take a little tour of a few don't-miss wet-weather sites that are totally worth a road trip. A couple of them are right here in 417-land, and a couple are just a drive away.
Henning Homesteader Trail Waterfall
You have to hike to this fall after a good, heavy rain if you want to see it running. It's located inside the Ruth & Paul Henning Conservation Area in Branson, and it's only about 10 to 15 feet tall. But it's a gem in the wilderness if you get a chance to see it while it's flowing. Hike the Homesteader's trail to catch a glimpse. 
Mina Sauk Falls
Located in Taum Sauk Mountain State Park in the St. Francois Mountains is the lovely Mina Sauk Falls. It's the tallest wet-weather waterfall in Missouri, and it's almost four hours east of Springfield. The water flows down to Taum Sauk Creek over a series of ledges—a total of 132 feet. After a big rain, make the trip to see this waterfall at its best. Be warned, though: The hike is strenuous.
The Upper Buffalo
Arkansas' Buffalo National River relies on rainfall to keep the water levels up. While there are areas that can be canoed year-round, some of the most gorgeous scenery is on the Upper Buffalo, and your best chance to float it is during the spring. It's a trip that's not to be missed, with its scenic river bends that curve around towering bluffs. Visit in April or May to see the river at its best.
Devil's Icebox Spring 
Roaring River State Park is a lovely spot to get in touch with nature any time of the year, but if it's a glimpse of the waterfall you're after, you'll need to visit in the spring or during wet weather. That's when you can see water flowing from Devil's Icebox Spring Falls. At 90 feet high and up to 8 feet wide after a good rain, this spot is a gorgeous sight that is worth the trek to the park.