Recipes
Get Rad with Radishes
Add radishes to your garden and your plate, and you'll have the tastiest spring yet.
Written by Katie Pollock Estes | Photo by Abby Gust
Apr 2016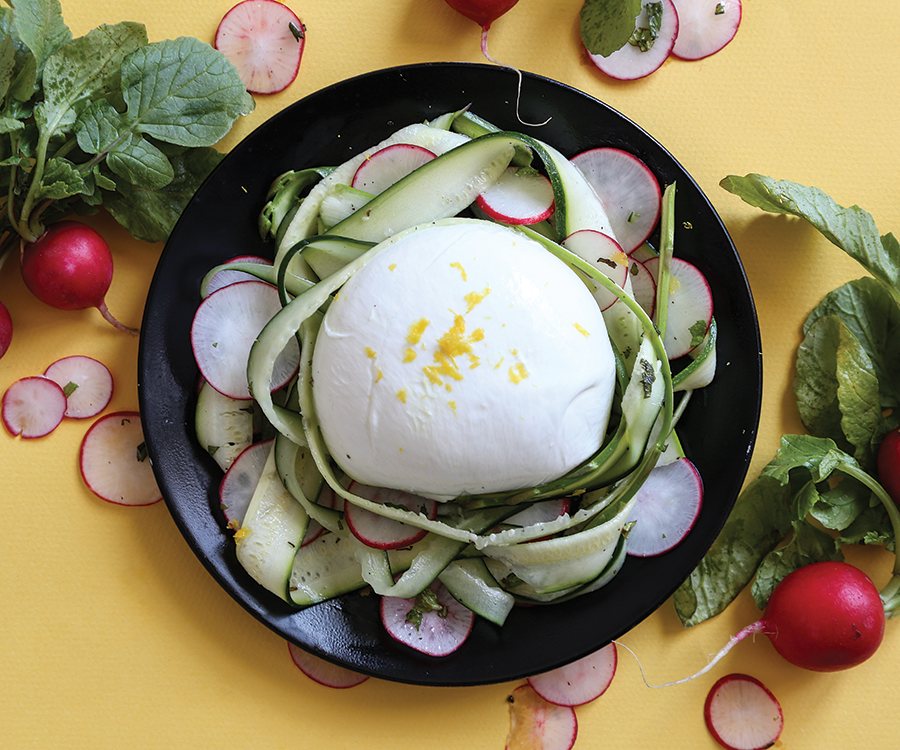 Several years ago, I had a radish awakening. I stopped in for dinner at Soo's Korean Restaurant and dipped my chopsticks into the daikon radish kimchi that came out among the little bowls of appetizers. It was spicy, but what I really fell in love with was how crisp and refreshing those little kinda-fermented cubes of radish were.
Then, a month or later, I made a big Crock-Pot full of barbacoa and needed a pickled topping to add a little zip to the tacos. I ran outside to our garden, harvested some red radishes, and did a quick pickle. It was a hit.
Before all this, I always thought of radishes as just crispy garnishes for salads. In reality, they are so much more. You can pickle them to add acidity or spice, and they stay perfectly crunchy. You can mix them with other spring veggies for unparalleled freshness. And you can even roast them; they don't have to be served up raw. Or, if you're like me, you can bring a baggie full of them to work and just snack on them at your desk. Way better than baby carrots. Radishes can be simple or elegant, but they are always delicious. 
Here in 417-land, radishes are a springtime crop that's easy to grow and quick to harvest. They are ready to pick about a month after you put the seeds in the ground, and they are very forgiving. I've never done much (er… any) work to improve my soil, but my radishes always grow. You can find radish seeds anywhere, but I recommend checking out Baker Creek Heirloom Seed Company in Mansfield (rareseeds.com), where you can find some interesting varieties like the long and white daikon radish, the mild French breakfast radish and lots more. If you want to add a little color to your plate, you can even find things like the beautiful Chinese Red Meat radish that's hot pink on the inside and bright green on the outside.
So when you feel your thumbs turn a little bit green, start your backyard garden with the easy and rewarding radish crop. And use these handy recipes to help you find creative ways to use them in the kitchen.