Drinks
Springtime Spritz from Farmers Gastropub
Sip the Drink of the Month at Farmers Gastropub.
By Claire Porter | Photos by Liz Leonard
Apr 2017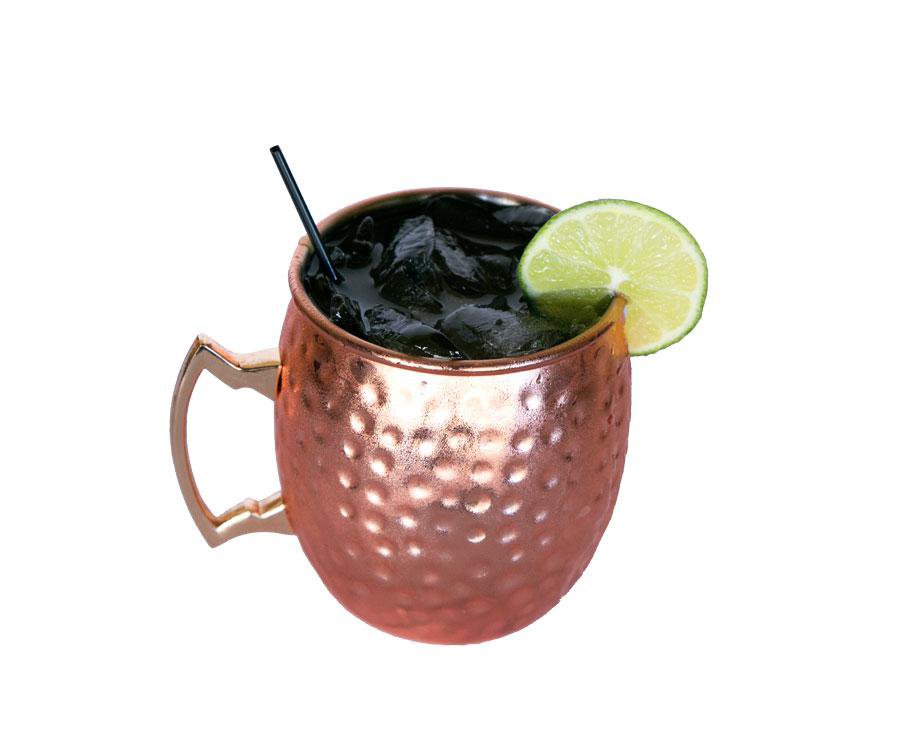 I have to admit, April isn't really my month. I don't consider myself a Lenten teetotaler, and the is-it-spring-or-is-it-winter weather means it's not quite time for mojitos, margaritas and summertime sippers, but the warm spiced drinks of winter are too heavy. My palate can't decide which season to taste. To break myself out of this pre–warm weather misery, I jump-started my spring cocktail search. I grabbed a gal pal and headed to Farmers Gastropub (2620 S. Glenstone Ave., Springfield, 417-864-6994, farmersgastropub.com) knowing there's a year-round mule menu. These bright, easy-drinking, ultra-trendy concoctions conjure the tingly fresh feeling of dipping your toes in a pool—perfect for the blustery, gloomy day on which we visited. The Farmers cocktail menu is full of tempting seasonal showstoppers, but don't overlook the Kentucky Mule, a classic mule that subs bourbon for vodka. It's interesting enough to make it worth a try but still packs all the expected refreshment. The ginger beer is effervescent and crisp, and the lime packs a sunny tang. But this drink has a slightly wintery kick thanks to the bourbon, which gives each sip a little fire—a friendly reminder that spring hasn't quite sprung. But with these flavors at my fingertips, I can wait one more month.